Studio Boheme is a retail shop that specializes in unique and hard-to-find leather goods such as bags, shoes and accessories. They have 2 house brands under it, namely Glenmore Shoes and Honeybadger Bags and Shoes. Both lines offer ready-made and custom-made designs. For this giveaway, I teamed up with Studio Boheme's Honeybadger. Honeybadger is best known for its satchels and boat shoes. They also offer repair services for leather bags and shoes (and even wrist watch straps). They can also re-create your favorite pair of shoes or bags. As I've mentioned, Honeybadger not only offers ready-made goods but custom-made items as well, so you can just imagine how much fun I had when I was asked to design my very own satchel to give away to 1 lucky reader. Now, since I'm not a bag designer, I had no clue how to do this. Good thing Honeybadger makes it easy for us ordinary folks to design our very own dream satchel! They already have a template ready for download. All you have to do is color away! You can choose to remove the pocket, change the buckle and so on and so forth! The possibilities are endless!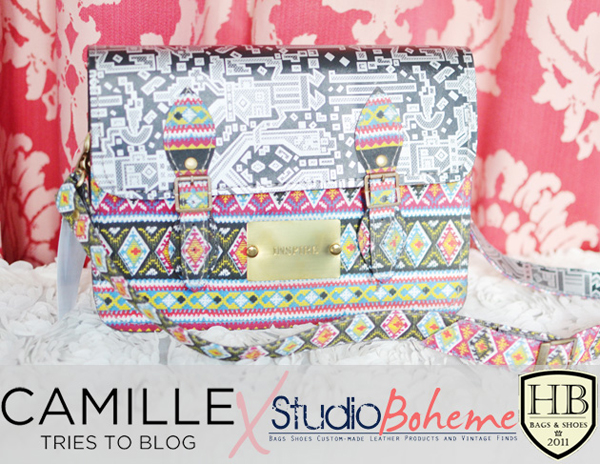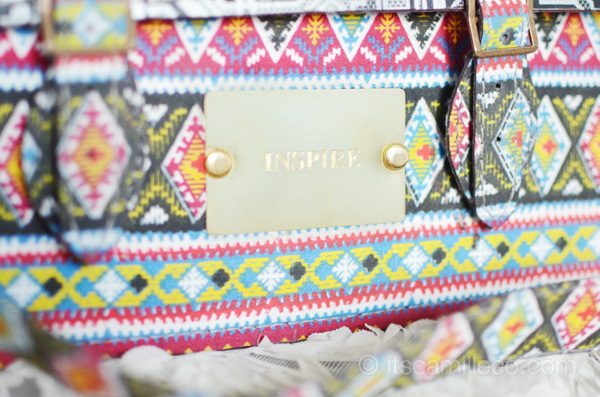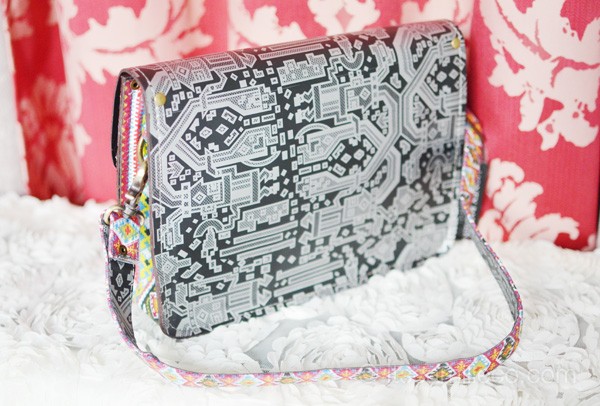 So here's what I came up with. Since I conceptualized this during the summer, I specifically asked for tribal prints. I wanted to mix different prints together with a message in the middle that says "INSPIRE" inscribed on a gold plate. I can not be happier with the result! Do you like it? If you do, then join this giveaway! It's a one-piece only design so it cannot get more exclusive than this!
To join:
Follow me on Twitter and on BlogLovin'.
Like Studio Boheme on Facebook.
Post this on your Facebook wall: "Studio Boheme has the best satchels and shoes! I want to win the satchel Camille Co designed for them on itscamilleco.com!" Don't forget to tag Studio Boheme.
Tweet this: "I want to win a Honeybadger satchel exclusively designed by Camille Co on itscamilleco.com! #ItsCamilleCoGiveaways" No need to mention/tag me.
Leave a comment below with your Facebook name and Twitter name.
No multiple entries please. This giveaway is open to Philippine residents only. Deadline for entries is on July 4, 2012 at 11:59 PM. As usual, winner will be chosen via Random.org and announced via Twitter.
Good luck guys!
Visit Studio Boheme's website and blog.