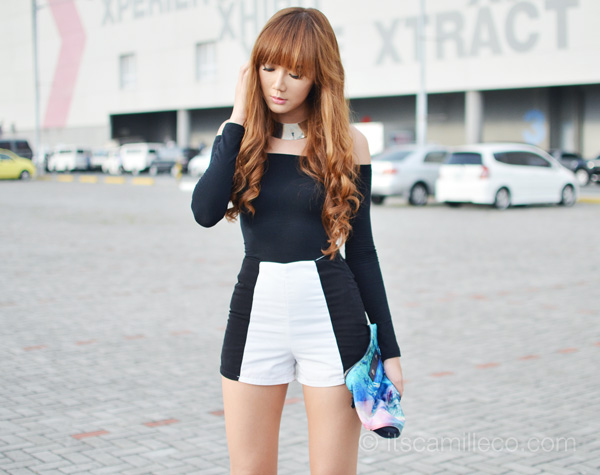 Here's my outfit before and after our SM GTW fashion show. It's just a simple black and white outfit made special by the little details I incorporated like the bag I borrowed from Laureen and the steel touches from my necklace and shoes. See! You don't have to wear loud and weird pieces to make a statement. Basic items like these can work too! You just have to find the right cut and accessories to match.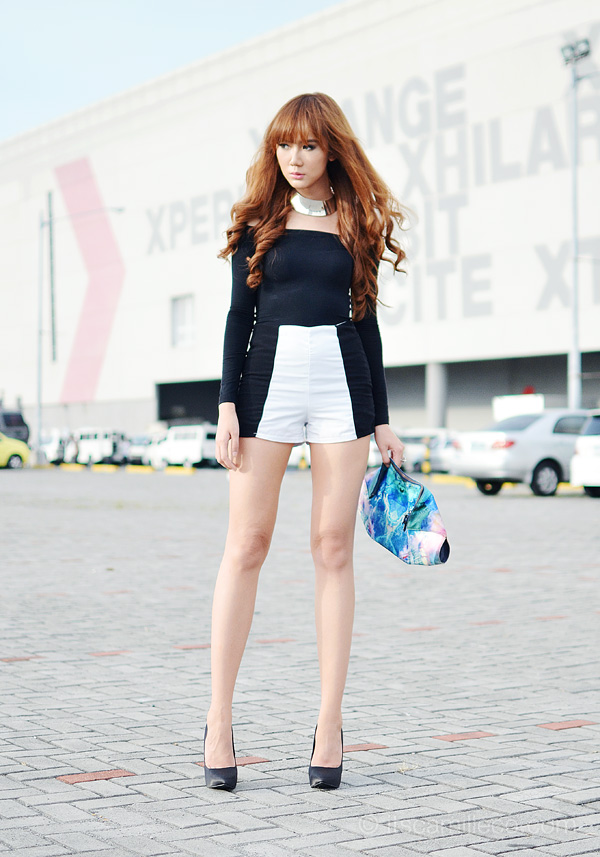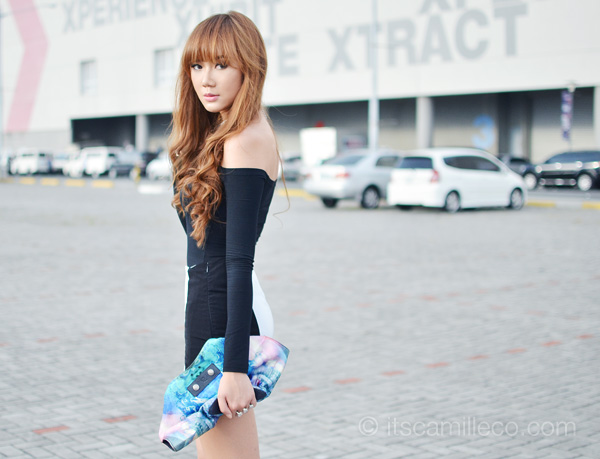 The top I'm wearing here is actually a dress. I love the way it hugs my shoulders. I can't quite explain it but it looks so much sexier than your usual off-shoulder top. Other people noticed it too! So many people actually asked me where I got my top/dress and shorts that day. They couldn't believe it when I said I just got them online. Oh the things you find online. I actually found another online store called Very that sells… well, everything! Check out this one-stop shop! Definitely getting my next outfit from here, starting with Oasis clothes at Very.co.uk!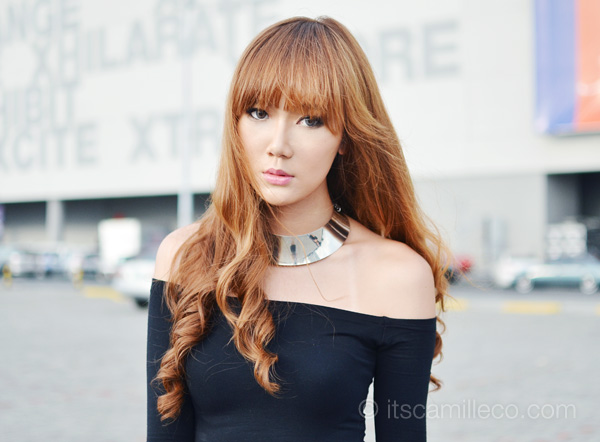 Korean Rose dress worn as top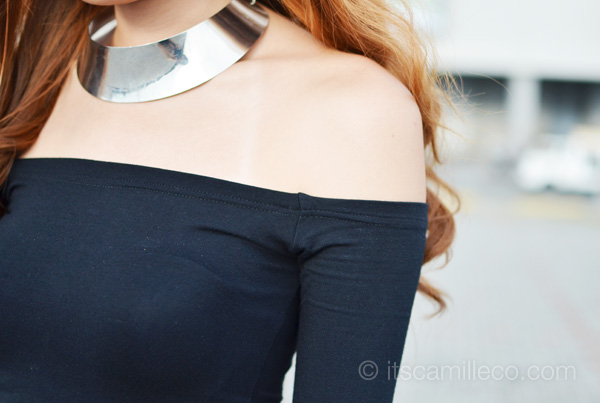 Zara necklace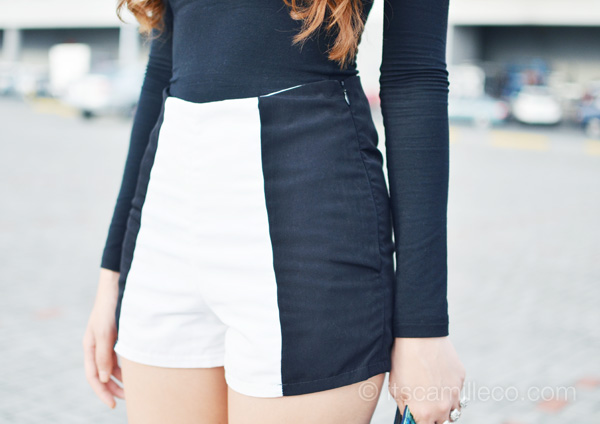 Vantan Manila shorts
The color-blocking on these shorts are so flattering to a woman's figure, don't you think so?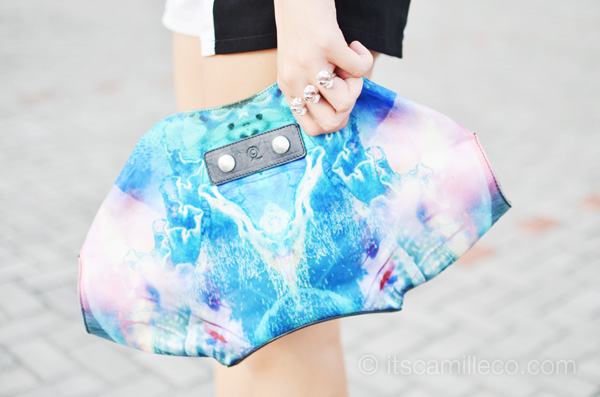 Girls Are Weird skull ring | Alexander Mcqueen clutch (borrowed from Laureen)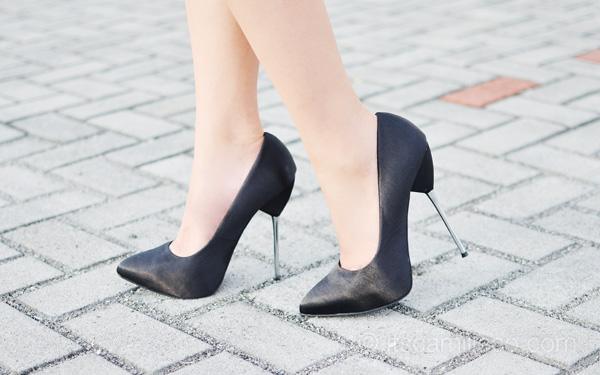 Call It Spring pumps (aka my new favorite black pumps. Aren't they the sexiest?)