What does one wear to the Queen City of the South, a.k.a Cebu? For some reason, I always feel like I'm going to the beach whenever I fly to this city. It's always so sunny and bright in Cebu, I just can't help but wear something summery.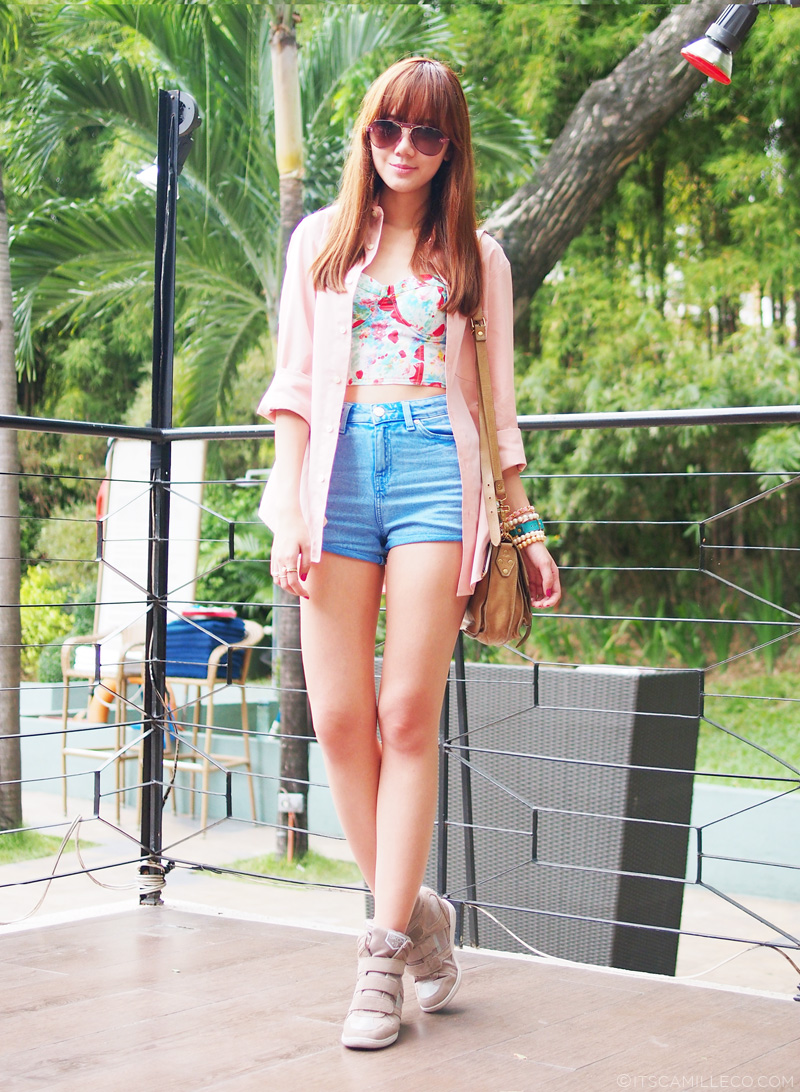 I kept things casual and comfy in my floral corset, shorts and sneaks. But to avoid the judging eyes of people, I covered myself up with my brother's buttondown shirt which I stole without his knowing. I doubt he reads my blog anyway so he'll probably never find out too. Har har.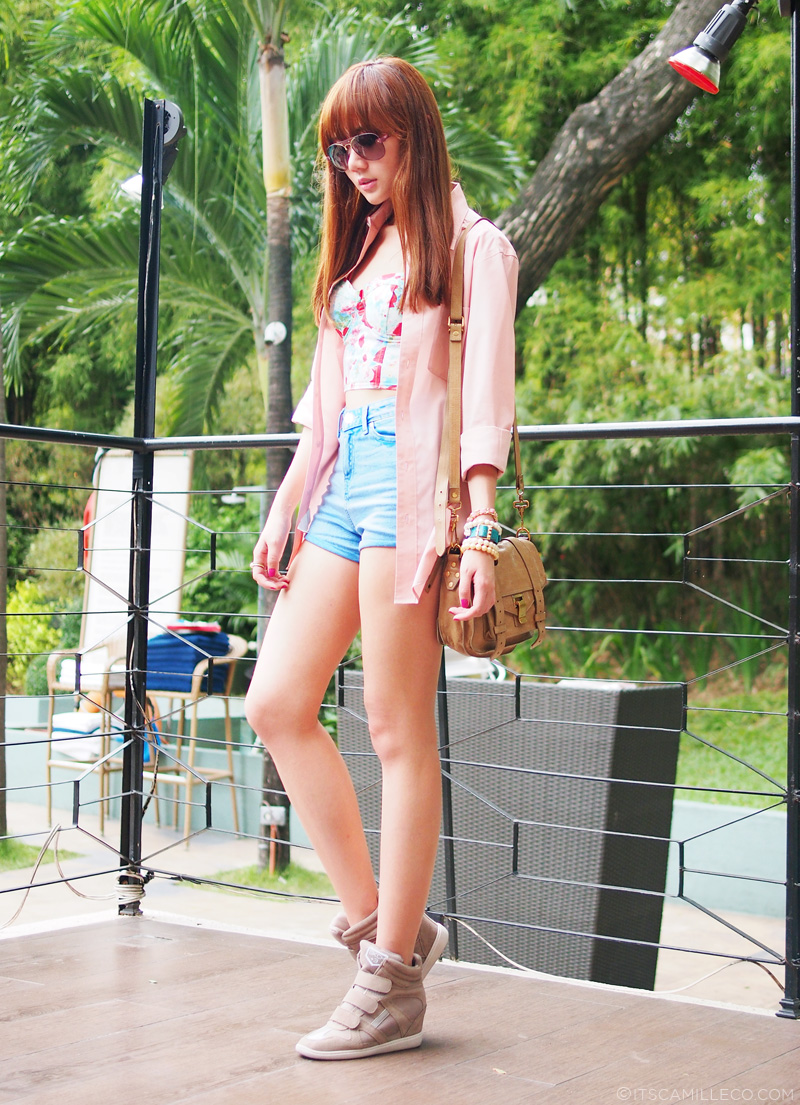 Hype this look at Lookbook.nu here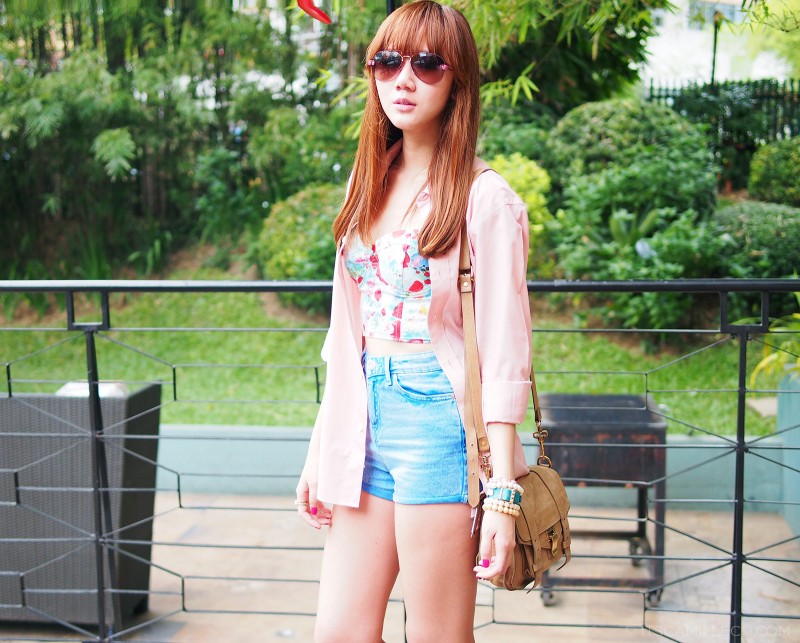 G2000 buttondown shirt | Topshop shorts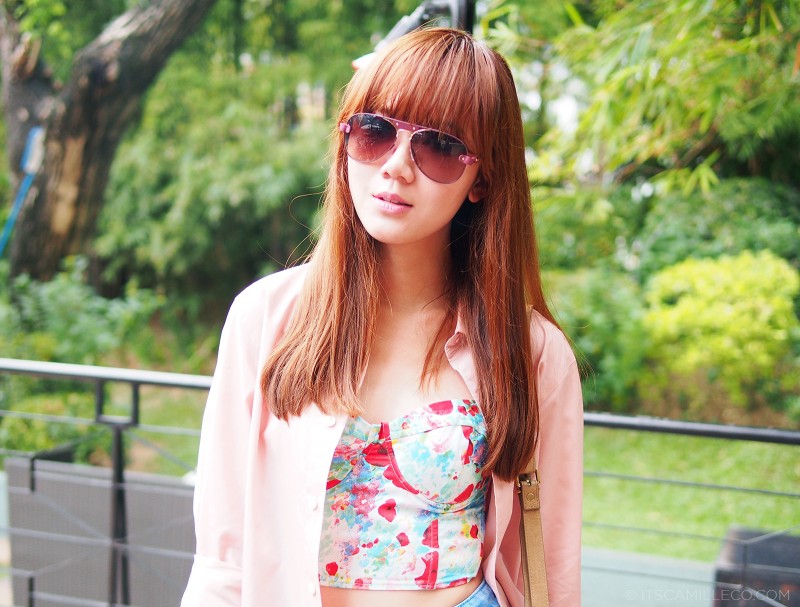 Chloe sunnies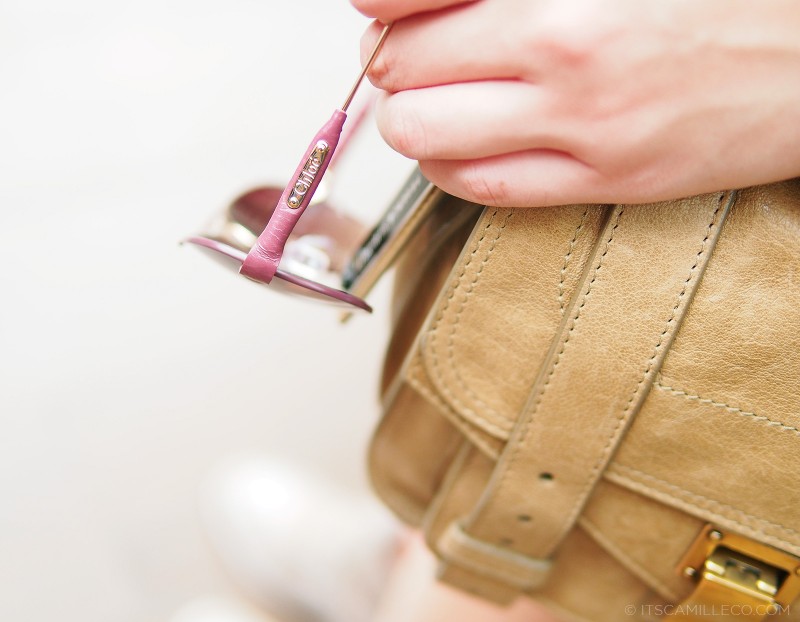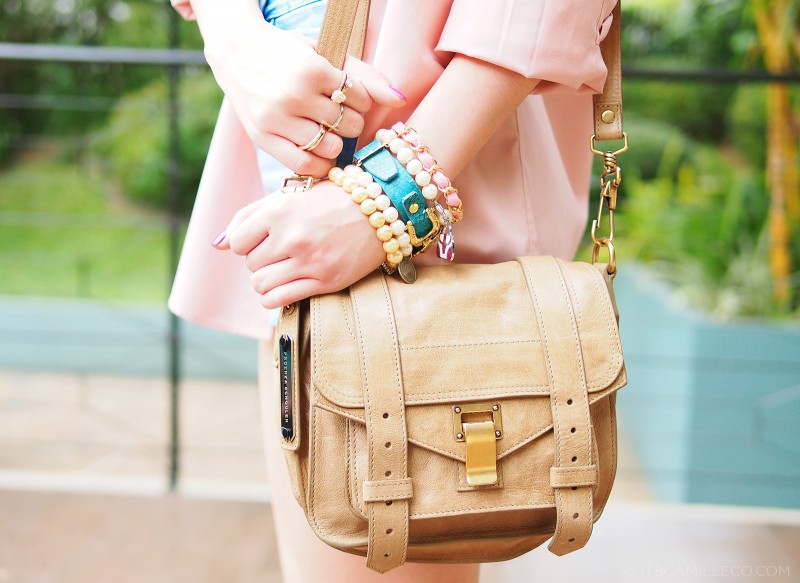 Proenza Schouler bag | The Man On The Street pearl bracelets | Kandi Treats leather cuff | Nails by Nail Spa Lounge By Ellabell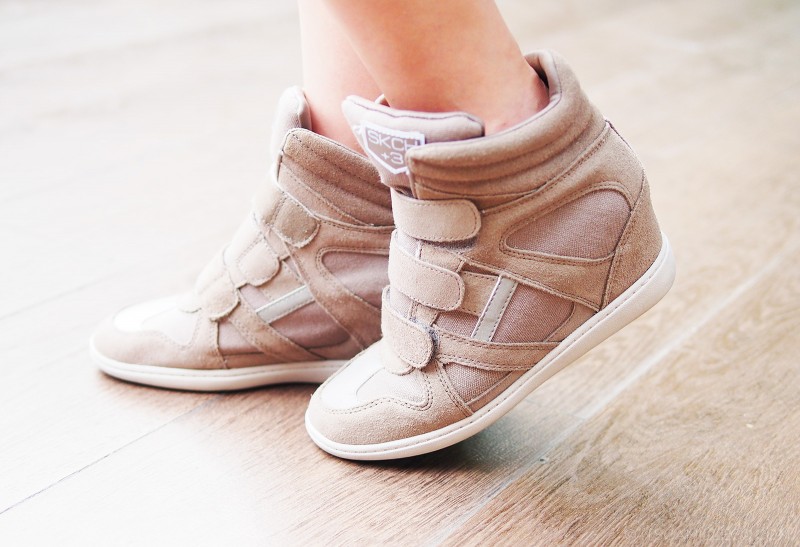 Skechers wedge sneakers
I just have to say, these wedge sneakers are, by far, the most comfortable wedge sneakers I've ever tried!