I can finally reveal why I had to climb a tree in a gown which I blogged about here. It was all for Preview Magazin's Best Dressed editorial. Wooooooooooooooooooooot! I never ever though I'd be part of this list. I used to be that girl who'd buy Preview religiously every month, get all excited every July for their Best Dressed issue and every September for their biggest fashion issue. Now, I can finally say I've been part of both at least once in my life.
Who would have thought? Me? Part of the list? Surreal really. There are so many other fashionable girls here in our country, SOOOOO MANY and to be noticed among such a big crowd, and most importantly, by people who I looked up to growing up (and still look up to now) is such a HUGE honor. I mean I'm just a tiny tiny tiny fish in a really big pond. Lady luck must have been by my side.
This is beyond words. Thank you Preview! A girl can dream after all!
And because you can only be part of this prestigious list once, pardon the many behind-the scenes photos. (Lubos-lubusin na! Plus Kryz got too camera-happy and snapped away endlessly.)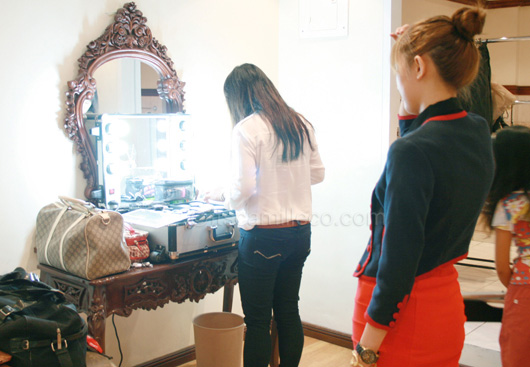 Early call time! That's me in a bun, still slightly sleepy but nevertheless, extremely excited. Who would't be???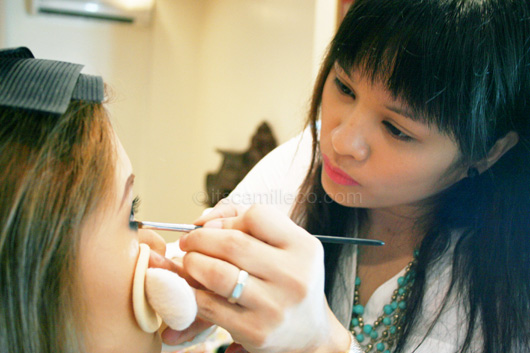 My fabulous make-up artist Pong Niu. She's so good!!!! I love her!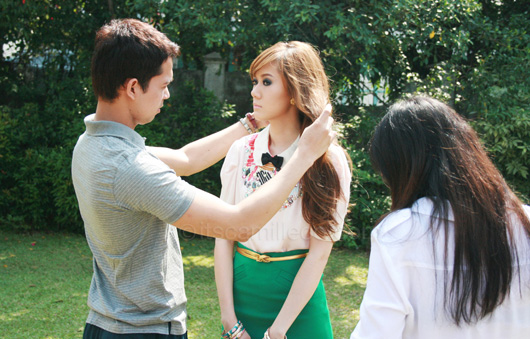 John Valle, my hairstylist for the shoot, prepping my hair for our 2nd layout. He was also my hairstylist for the Candie's fashion show which I blogged about here. This guy can do wonders!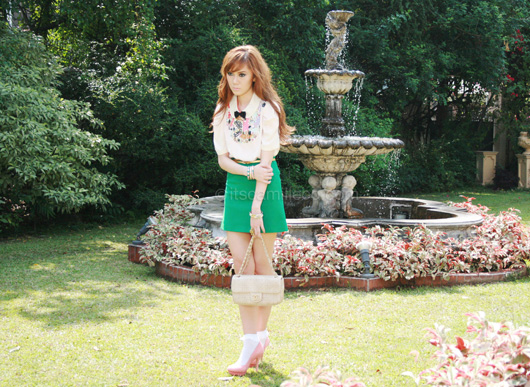 This is actually my 2nd outfit/layout. Sucky I don't have BTS photos of my first outfit/layout, it just so happens to be my FAVORITE layout. If you already have a copy of this month's issue, I'm referring to my all-black ensemble. :)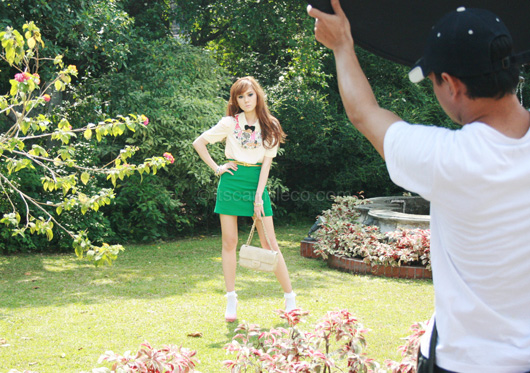 The magic of a good reflector. :)
Climbing the tree in a gown!!! It might look easy but it's not, especially if you're wearing a big, fat gown like this. It was so hard to find a big enough spot for me to sit and balance myself on. And it doesn't help that the tree's surface was really jagged too. But if Preview says climb, you CLIMB! It's all for the love of fashion. (Look closely and you'll see that I'm actually wearing flats. Haha! I'm not crazy to climb this tree in heels! OH EM.)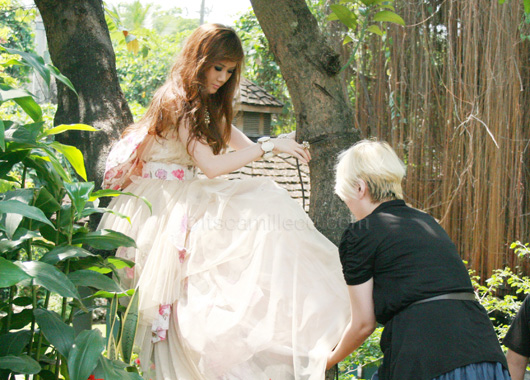 The great Daryl Chang helping me change into heels.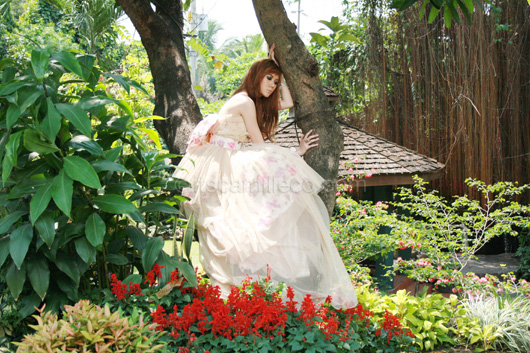 Time to emote haha!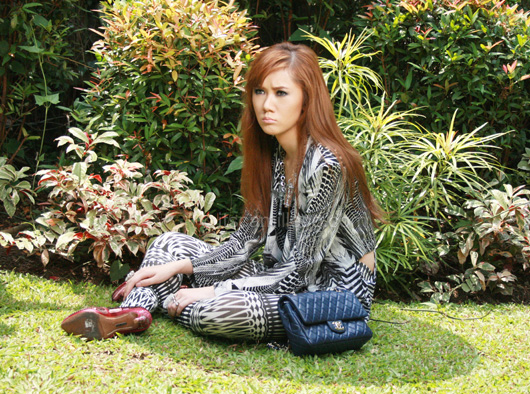 Can this get any more candid? What is up with my fezzzzzz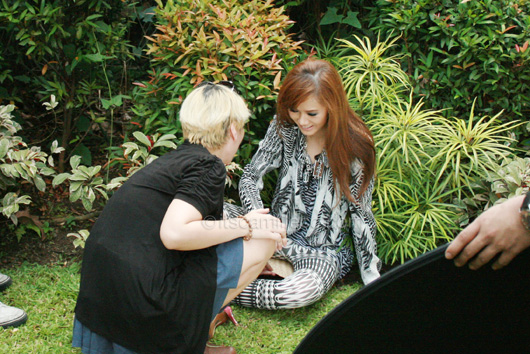 Daryl, fixing the pamaypay/fan for me to sit on. Haha! She said, "Bahala na si Vince mag-edit niyan!" (Rough translation: Vince (Preview's creative editor) can just edit it out.)
Of course I had to do at least 1 print on print on print look. Sad this didn't make it into the final cut though.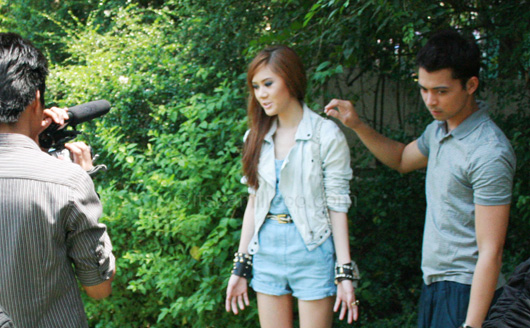 StyleBible.ph's Isha Andaya interviewing me in between takes for StyleBible's behind-the -scenes video coverage.
Last look for the day. All the best dressed girls were asked to do their own takes on the denim trend.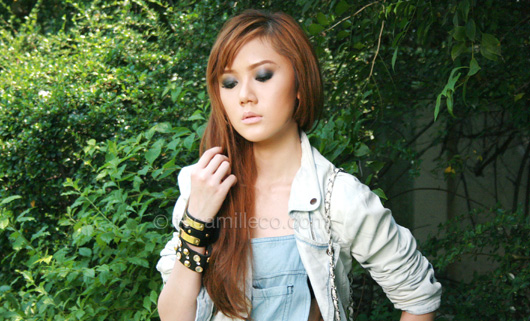 Close-up!
All in all, we shot 6 outfits. They actually asked me to prepare more outfits. Imagine how much pressure I felt. I only had a little more than a day to prepare due to scheduling conflicts. PANIC! I wish I had more time so that I could've designed something for me to wear (free Coexist advertisement diba? Talk about hitting 2 birds with one stone!). But oh well, I'm still extremely happy with how the photos turned out. Pa-frame na 'to! :) Haha I kid!
…or not haha! :)