Major backlog! I wore this outfit to the last day of the Rockwell's Bazaar last month. Of course, I just had to wear Coexist. Love your own!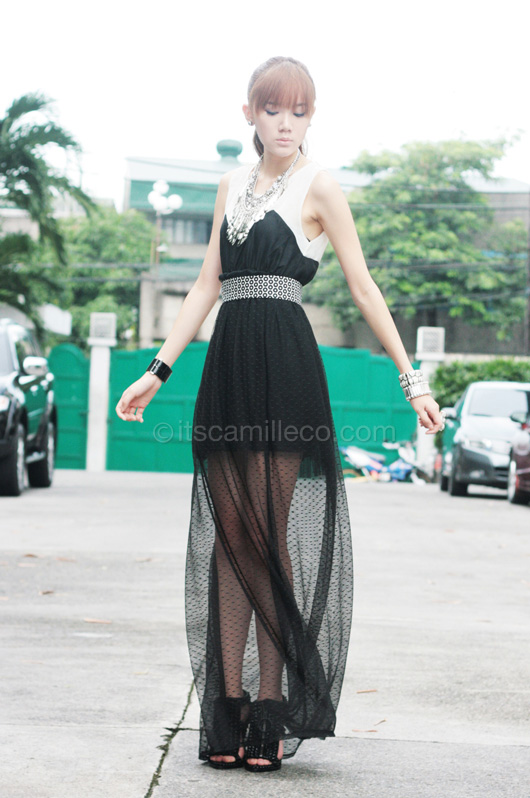 WAGW dress | Coexist sheer polka dotted skirt
I feel so nostalgic in this dress. It's my first ever WAGW dress! I got it in Cebu where I met Laureen and Kryz! I can't believe it's barely been a year since we first met. I feel like I've known them since forever!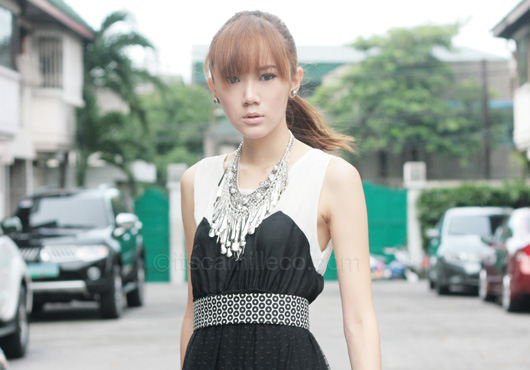 Debbie Co belt
I look weird but I was trying to flip my hair and take an action shot. Oh well.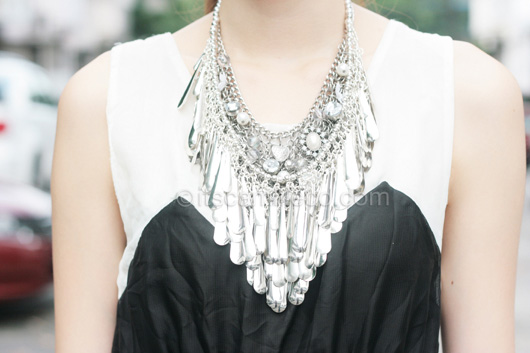 Mauve silver necklace (bottom) | Forever 21Â mesh necklace (top)
Check out my new statement necklace from Mauve. Mauve is a new online store that sells bold accessories. Take a look at their Facebook page for more designs!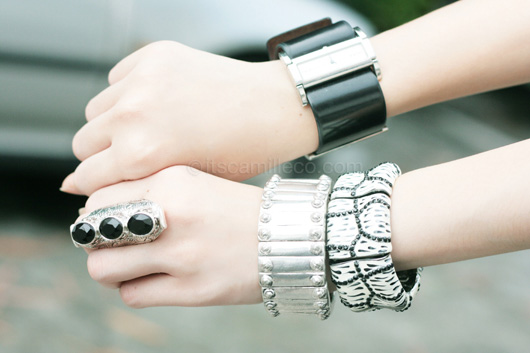 SM Accessories ring | SM Accessories silver bangle | Gothic Princess (Singapore) animal print bangle | Calvin Klein watch
SM really got it all for you! :) (I bet this line made you sing their jingle, even just in your head! Haha!)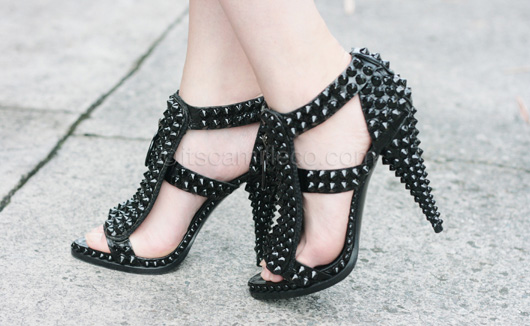 Givenchy shoes (a.k.a. the most painful shoes on Earth. Tiis ganda.)

Hype this look on Lookbook.nu here.