Here's what I wore to my shoot for Majolica Majorca yesterday.
To those unfamiliar, Majolica Majorca is a Japanese makeup brand that's made up of all things cute and sweet, hence my look for the day. 3 quirky prints = sugar and spice and everything nice!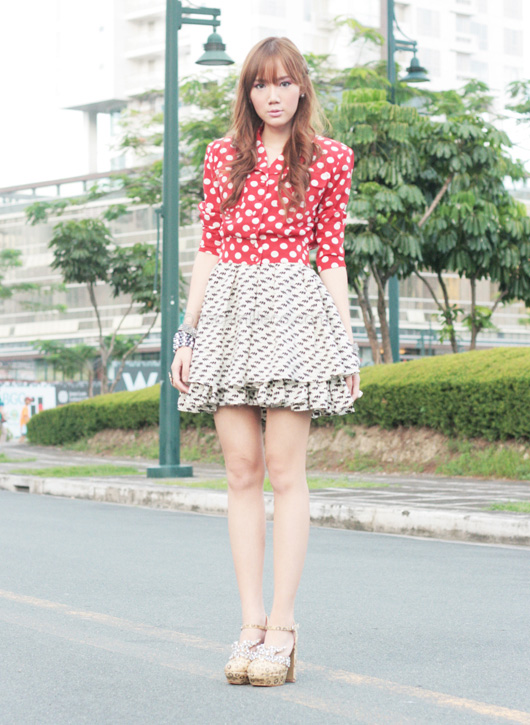 Shop Vintage Finds polka dot polo | She Inside dress | Five By Five shoes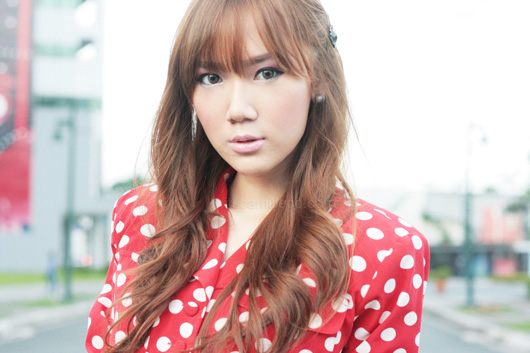 Majolica Majorca makeup (more about this next time)
So what's hiding beneath my polka dot top?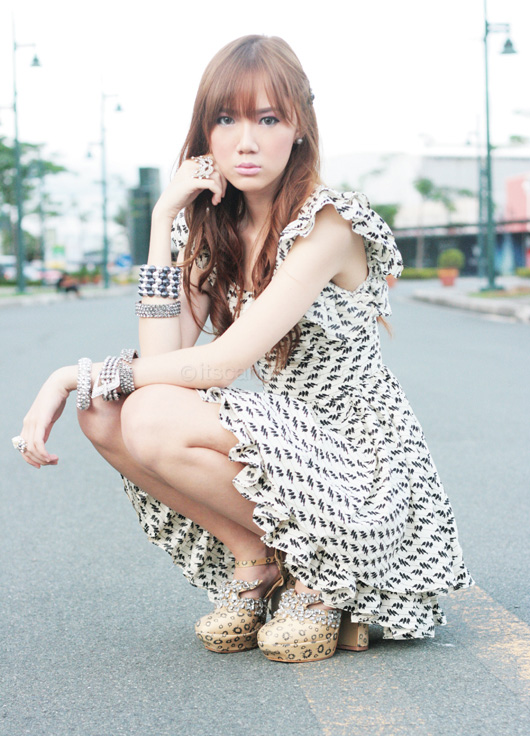 Just the cutest dress on Earth! From its ruffly sleeves to its flouncy skirt, everything about it just screams CUTE! I literally felt like twirling like a little girl the entire day! If you want this dress, it's still available at SheInside.com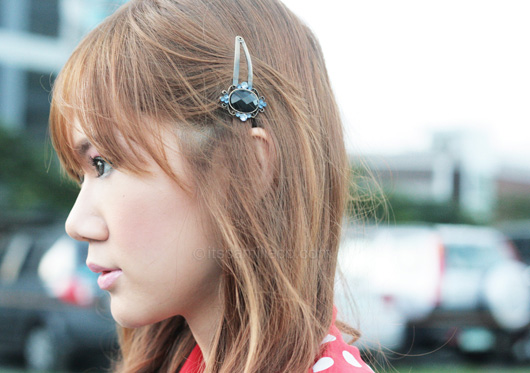 Goody Luxe hair clip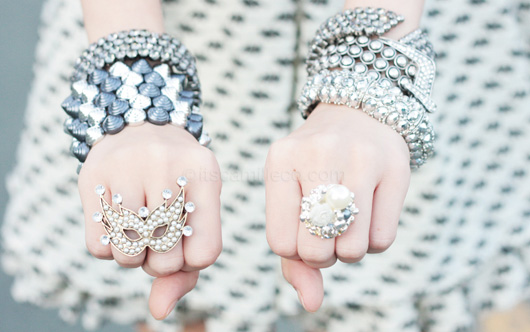 Shop On Trend silver/gray studded bracelet | House of Thrifted mask connector ring | Crave More flower ring | Extreme Finds silver diamond bracelet
Like always, I brought along with me a pair of flats to the shoot. Ahhhh, comfort!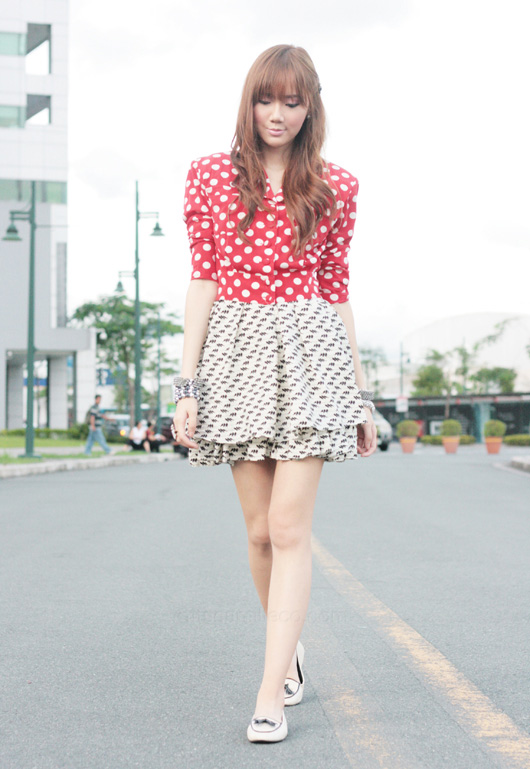 Posh Pocket Shoes flats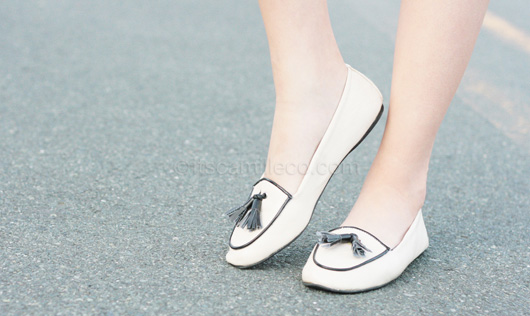 Blogged about these babies here too.
Hype this look on Lookbook.nu here.