Here I am again in an all-Mango ensemble! This is the 4th and last look for the Mango x StyleBible challenge. The theme for this is 60s fashion.
Now we all know that when it comes to the 60s, it's all about miniskirts, mod, Twiggy and Jackie O. Here's what I came up with: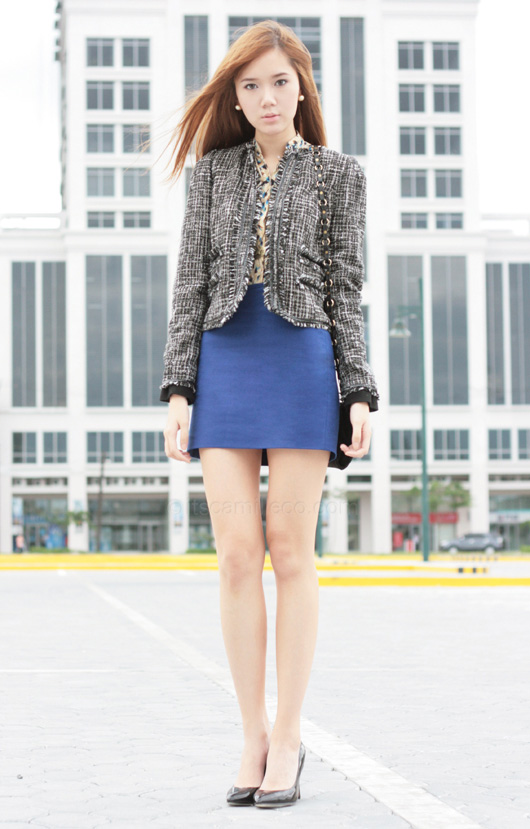 Mango jacket
A short boxy jacket ala Jackie O.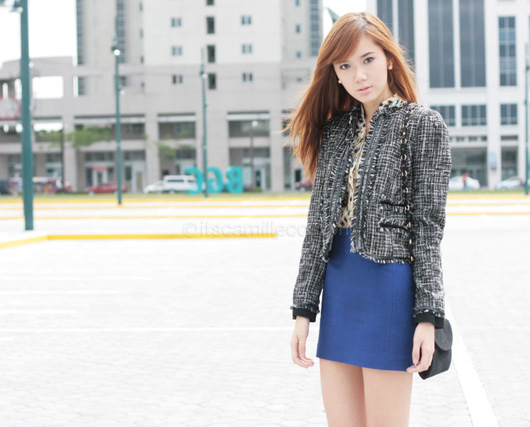 Mango skirt
A mini skirt which was first introduced in the 1960s.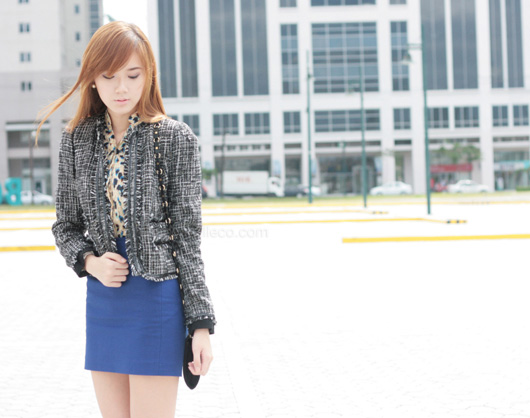 Mango printed top
A fun printed top. Women in the 60s liked patterns and played with them a lot. I decided to do the same by pairing my printed top with a tweed jacket.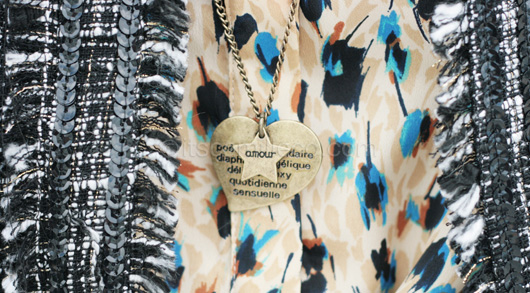 Mango necklace
Accessories took a backseat during this era, so nothing too bold or excessive.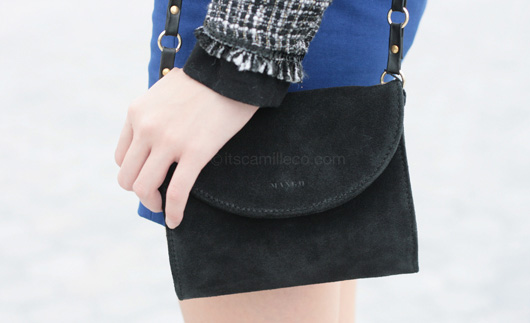 Mango bag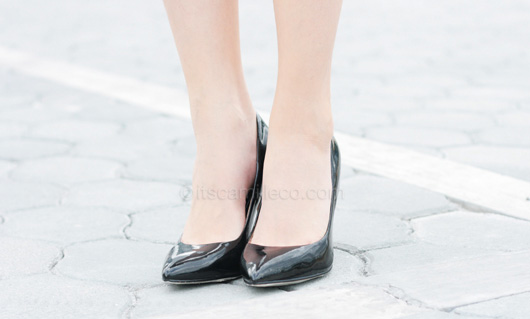 Mango shoes
Stilettos and kitten heels like these were a big hit as well.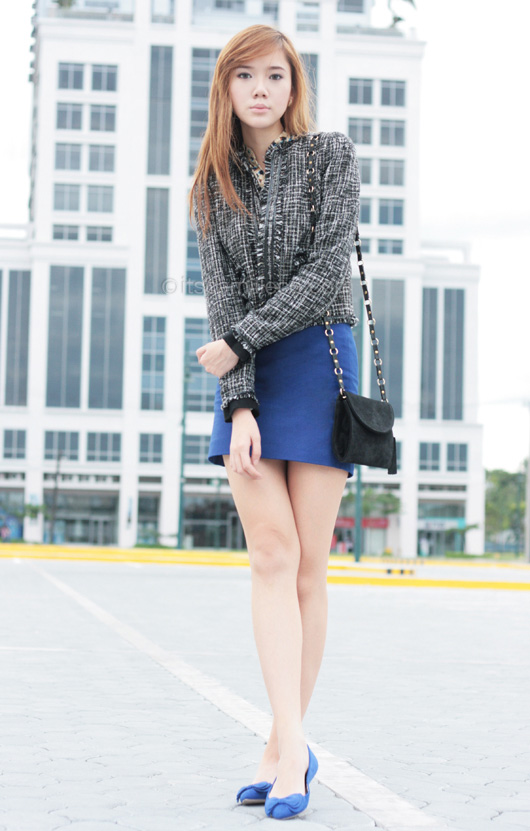 VNC flats
If you're not into heels, you can try flats like these. Comfy but still classy!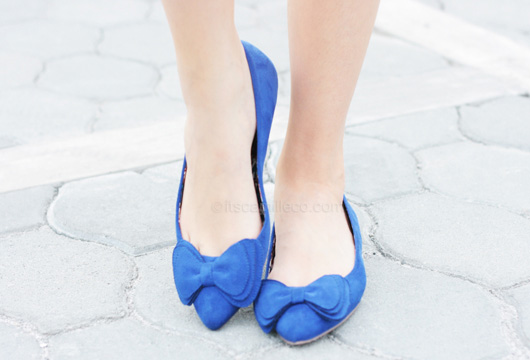 Hype this look on Lookbook.nu here.
There you have it!
Even if this is the last Mango challenge I'm doing, my love affair with Mango doesn't stop here. I'm so blessed and honored to be chosen as one of the 5 finalists in the Mango It Girl x Lookbook contest. I'm actually the only one from Asia! Wooooooooot! :) I feel extremely flattered to be chosen alongside Lookbook and blogging greats! I feel like an amateur next to them!
AHHHHHH! Barcelonuuuuuuhhhhhh!
I still can't believe I'm flying to Barcelona for Mango! This will be my 2nd time to visit Spain. I can't wait for the last week of November to come! And since I'm only bringing my mom with me and not my usual photographers, namely our household help, Erlindol, our family driver and my assitant, I already have a gameplan for mommy dear.
THE GAME PLAN: OPERATION MOMMY PHOTOGRAPHER
Teach mom how to use my SLR.
Show mom fashion blogs.
Show mom photo diaries.
Practice run at our trip to Hong Kong next week.
HAHA! :) Let's hope mom won't disappoint!
P.S. Thank you to Lissa for sitting on the floor just to take these photos for me. :)