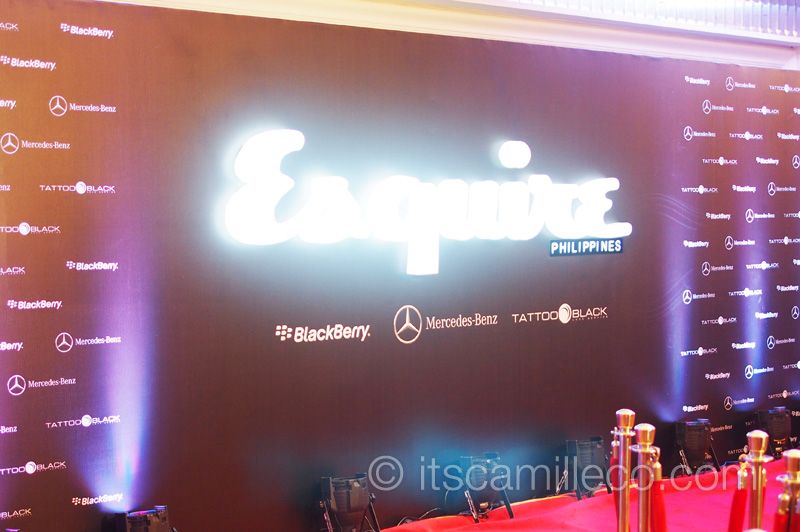 It's that time of the year again! Esquire held it's annual ball at the Makati Shangri-La Hotel last Tuesday. As usual, lots of familiar faces came in their sexiest formal gowns. Instead of showing you more photos from the party, let me take this opportunity to make another behind-the-design post. I've always said designing is my first love and it will always be. It's actually the reason why I haven't been able to blog everyday and on time like how I used to. I've been busy making gowns for weddings and formal occasions and I must admit that because of this, blogging has taken a backseat. But not to worry, from this day forward, I'll try my best to get my blogging groove back on even with my line taking off.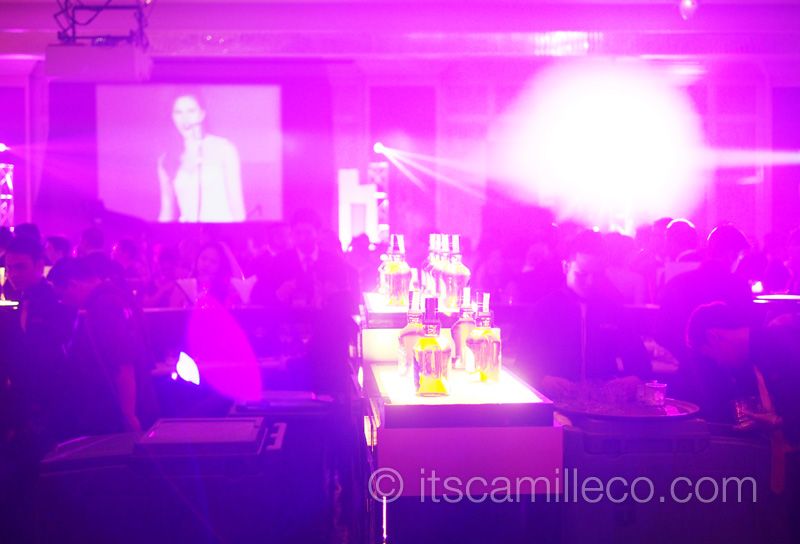 So anyway, back to the Esquire ball. Here's what I wore: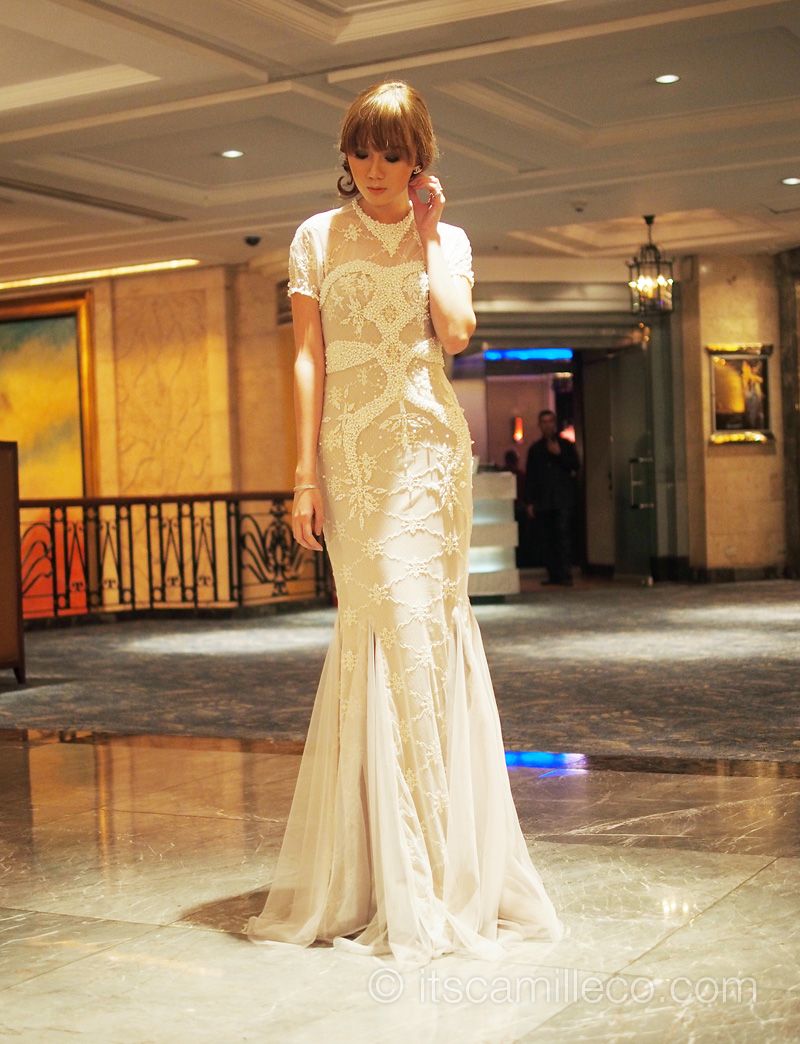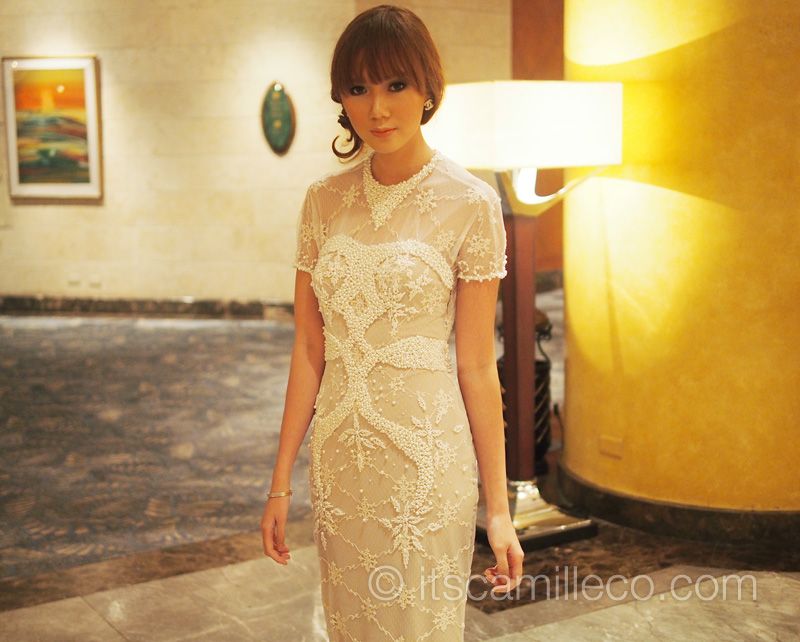 I know it's not your typical Esquire Ball gown. I mean for one thing, my gown is embellished in pearls instead of sequins and other bling. But I really wanted to go for something different. When you hear Esquire Ball, it's always cleavage, thigh-high slits and basically anything that screams smoking hot. I wanted to wear something that is still a little sexy but in a totally different level, just to shake things up a bit.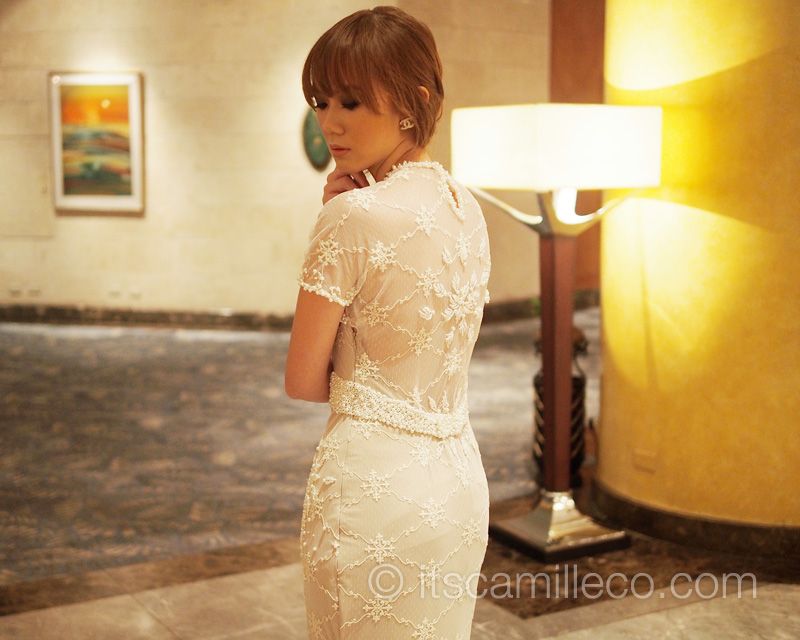 So basically, for this gown, I got a cream lace fabric, soft tulle and jersey in skintone. It's a romantic mix that creates a dreamy look. It can look a little too sweet for Esquire though so to show a bit of skin, I left a few parts sheer like the part above my chest, most of my back and the tulle inserts on my legs.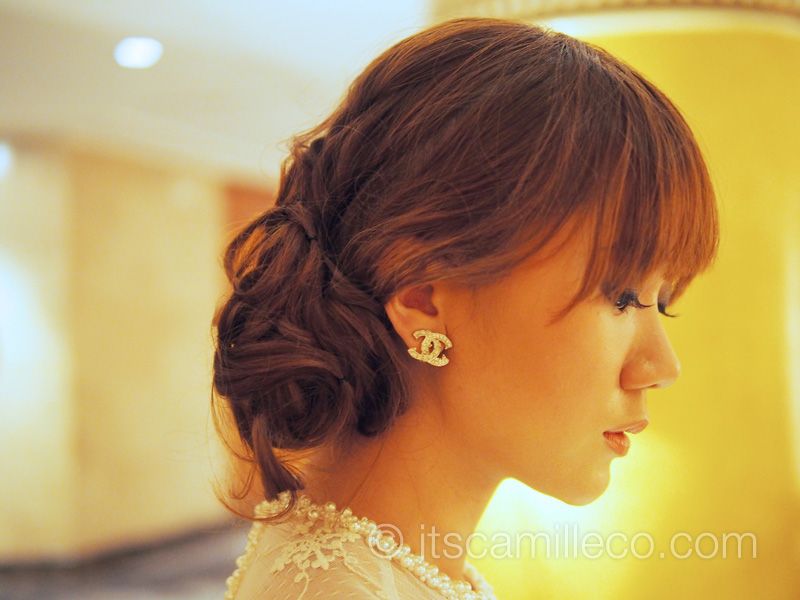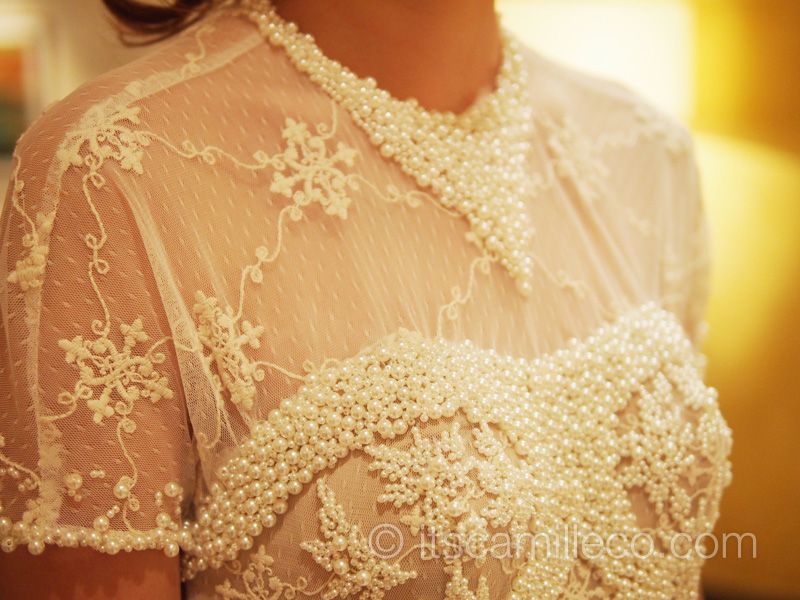 I am in love with this lace fabric. It has dainty flowers and dots all over it that give a vintage and feminine appeal. The pattern actually inspired me to use pearls for the embellishments instead of my usual crystals, glass beads, cut beads and sequins. I think these pearls brought the gown to life in a quiet and subtle manner.
A tip: when you are using only one type and color of embellishment, mix different-sized beads to create texture and to prevent the bead work from looking too flat.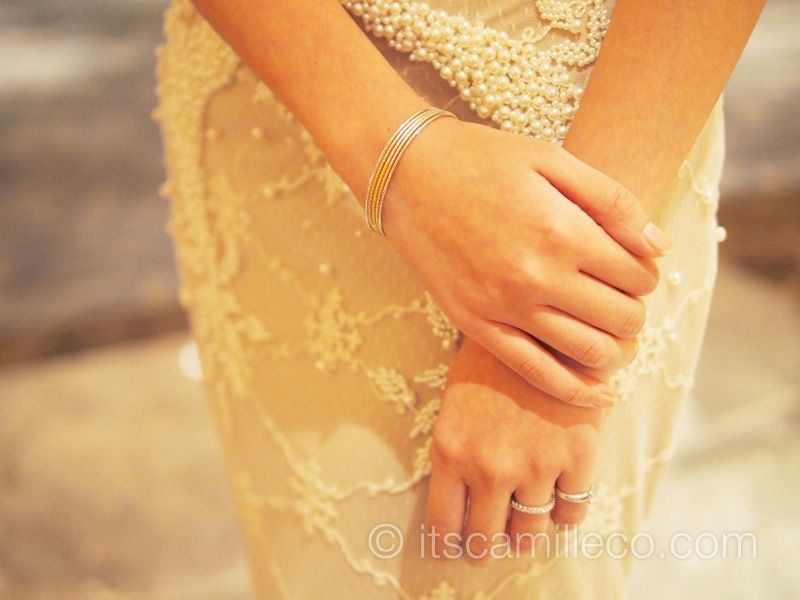 This gown is actually still a work-in-progress as we speak. Would you believe we only had less than 2 days to finish this gown in time for the ball? It's not even my size! We only managed to make it work for the event. And now that the ball is over, I'm adding a few more beadwork and alterations to it to finish it off. Sigh. I wish I'd get a bride who'll allow me to design a gown like this for her. Most brides in our country want ball gowns, big skirts and never-ending trains. I wish they'd see the beauty in gowns like these. I mean look at Kate Moss! (Talagang si Kate Moss pa ang ginawang example haha!) Would you be that bride please?
Gown designed by me (for sale) | Fendi heels | Chanel earrings | Hair & Makeup by my forever love Pong Niu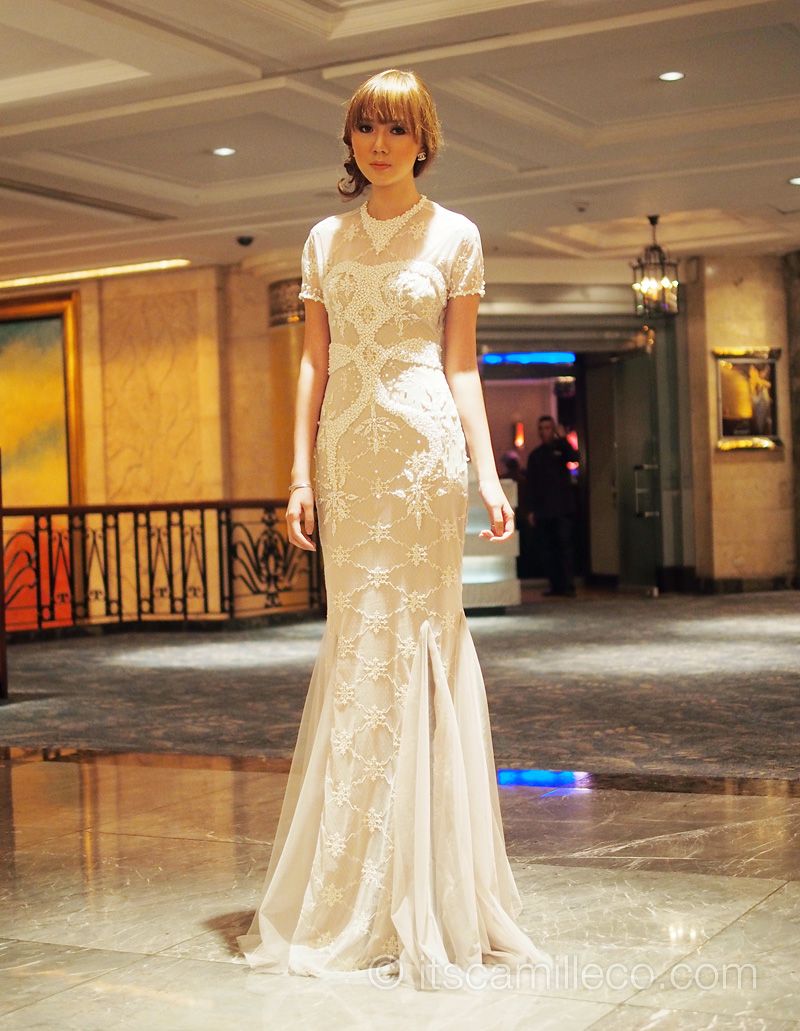 [button link="http://lookbook.nu/look/4096302-Esquire-Ball" size="small" bg_color="#e5b3b9″ window="yes"]Hype this look at Lookbook.nu here[/button]
Aside from my gown, I also made my good friend Nicole Andersson's gown. I wanted to make a really simple gown for her–something that would show her curves off really well.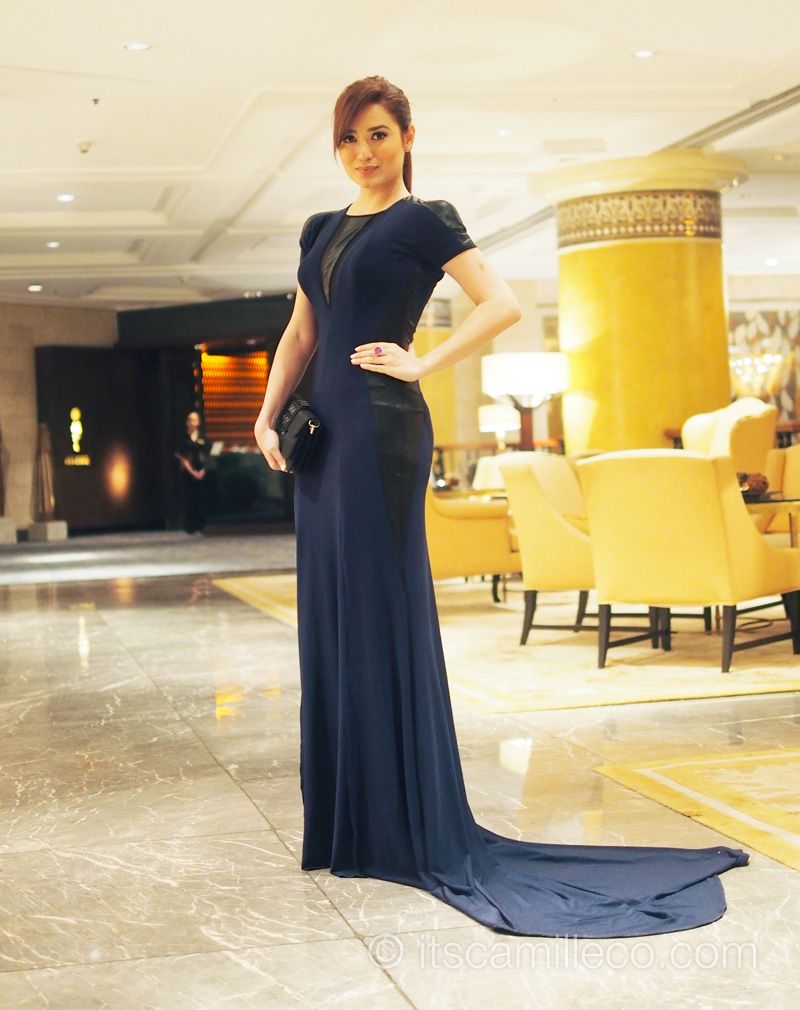 Tada! Nicole requested for the color navy blue. Check! I then suggested adding black leatherette and power knit on strategic areas. As I've said before, placing darker colored accents on the sides is a great way to create a flattering silhouette.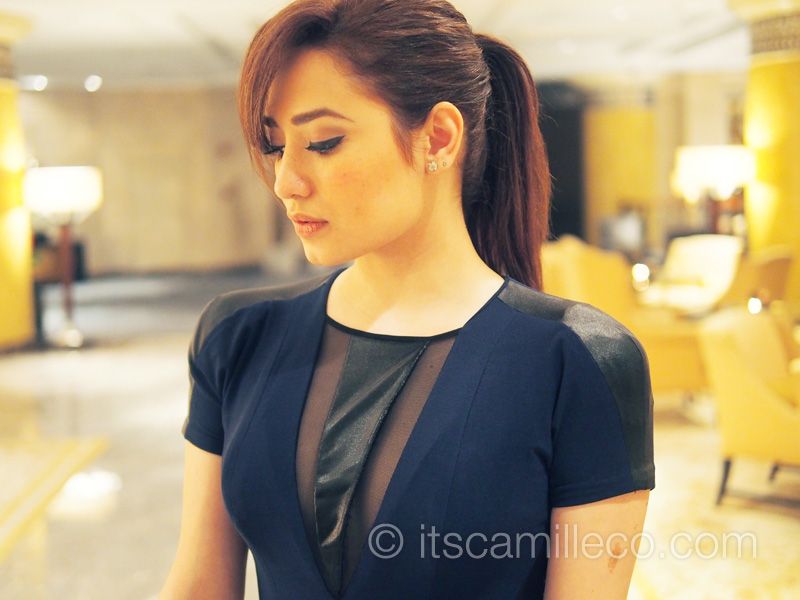 I then placed rounded shoulder pads to give the gown a stronger look. Since I love Nicole's boobs (I know that doesn't sound right LOL), I insisted on showing off her cleavage. To make it even sexier, I gave her gown double slits in front as well so that she can flaunt her legs. Too bad you can't see the slits in these photos. My bad!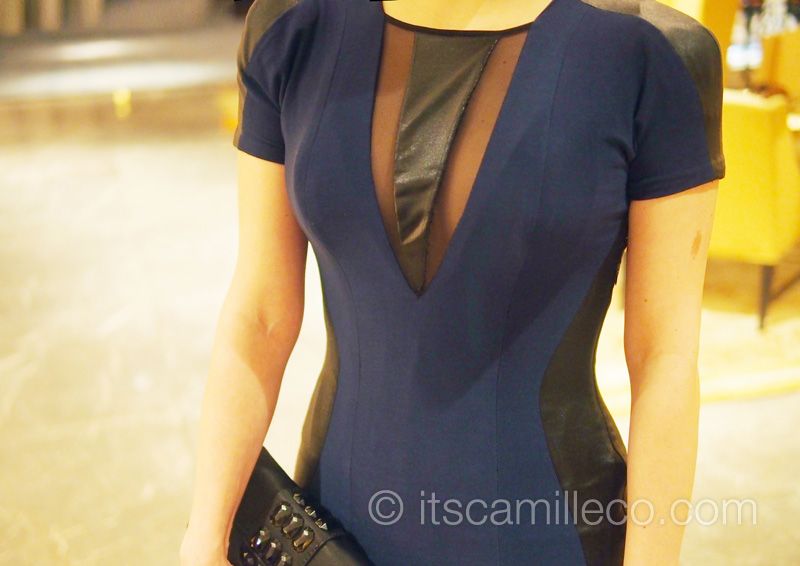 Knits are always so unforgiving to us mere human beings. I'm sure you know what I mean ladies. Just the tiniest bulge and boom, there it is. Our secret weapon? A corset! Nicole is actually wearing one inside. To our future clients, say goodbye to Spanx. :)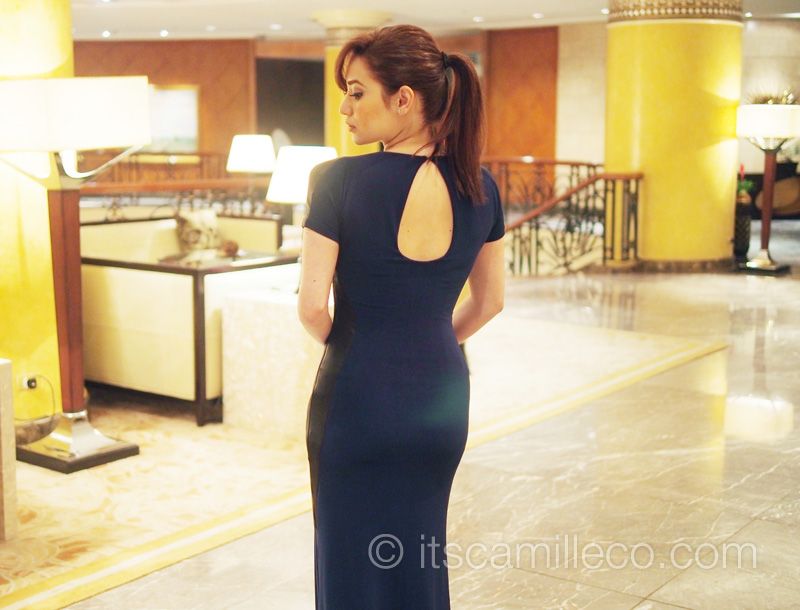 And there you have it, my simple designs for this year's Esquire ball. I hope you like them! :)