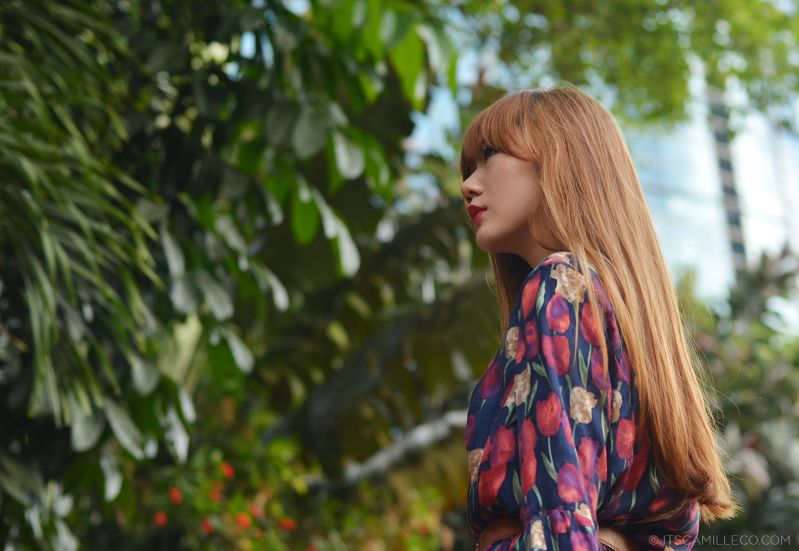 Out of all the fashion capitals of the world, there's still one city I haven't checked off my list yet–London. It's a pity really. I've always loved British fashion so to see it in the flesh would be a dream come true. Maybe some day I'd be able to squeeze in a trip to London, but for now, the World Wide Web will have to do. At least I can still explore brands from all over the world without having to spend a fortune and leaving the comforts of my home.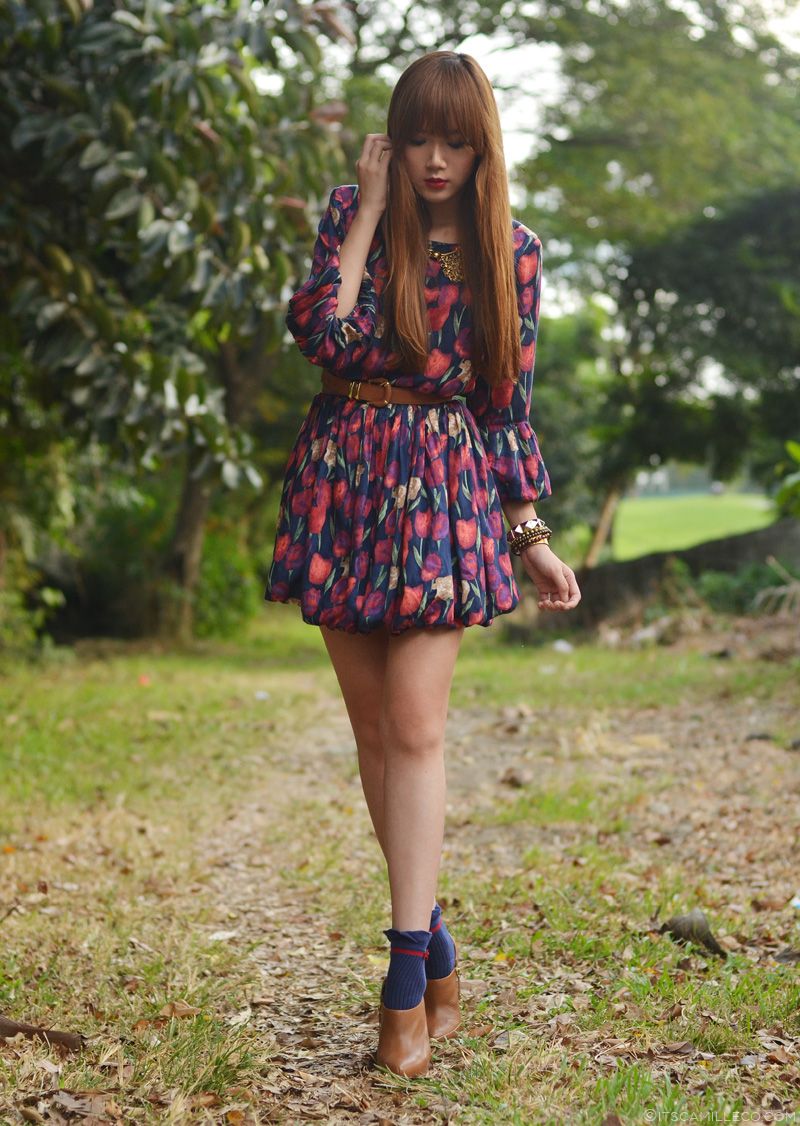 Here's a British brand I just discovered late last year–Mina. It's a fairly new brand established in 2005 but already it has been at the forefront of press publications and has an impressive celebrity following including Sienna Miller and Fearne Cotton. When I first saw its A/W collection, I immediately understood why Mina is a local favorite. I seriously had the hardest time choosing which item to get!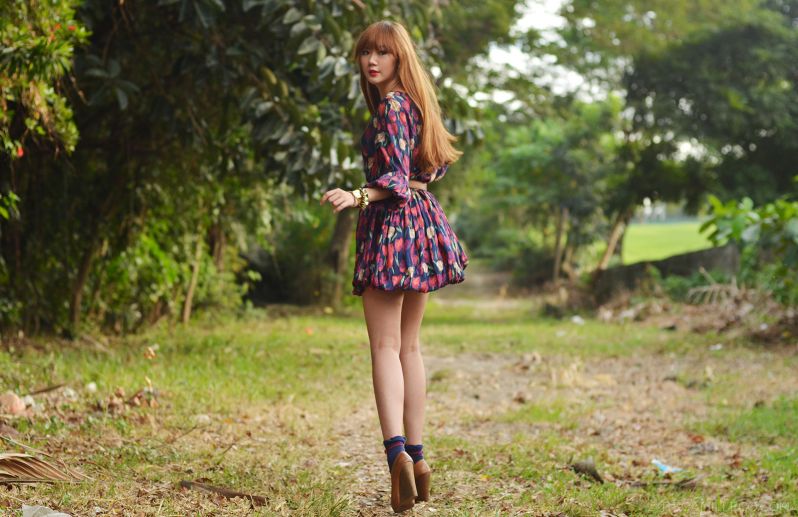 I ended up choosing this simple floral dress. I couldn't resist its romantic colors, cute little sleeves and bubble skirt design. It's perfect for lazy days but at the same time, it also has plenty of room for styling. During the summer, I can already see myself wearing it like this, with a belt cinching it at my waist and a boho-inspired vest over it. Then for fall, when I travel to cold countries, I can wear it loose with stockings underneath and an oversized mustard trench coat, scarf and ankle boots. I really get carried away whenever I find a piece of clothing that I like. My mind just goes on overdrive thinking about all the possible ways of wearing it!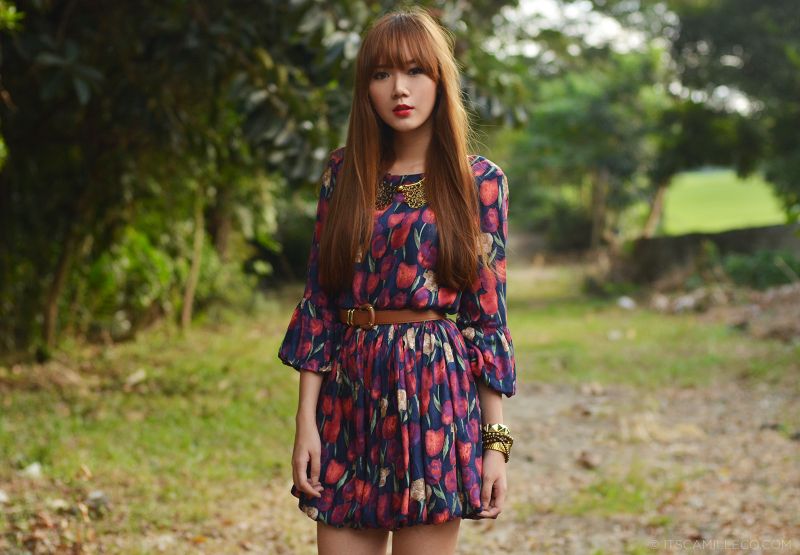 [button link="http://lookbook.nu/look/4502023-Let-s-Get-Lost" size="small" bg_color="#e5b3b9″ window="yes"]Hype this look at Lookbooknu here[/button]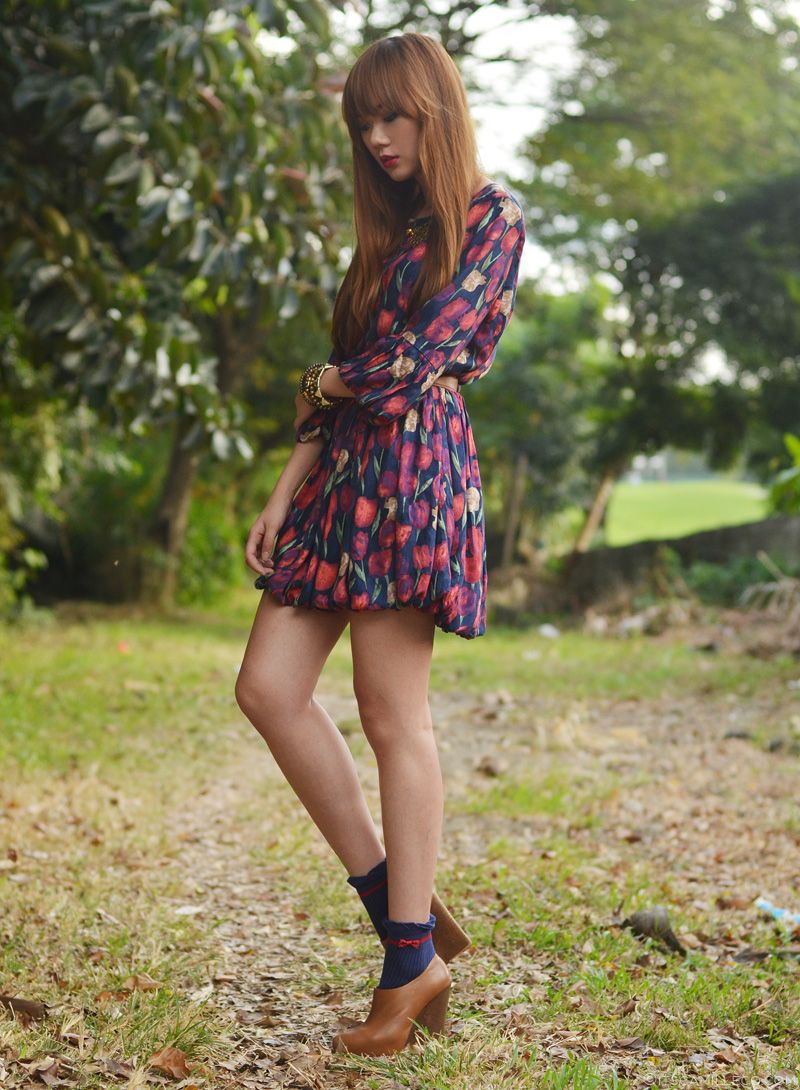 Mina dress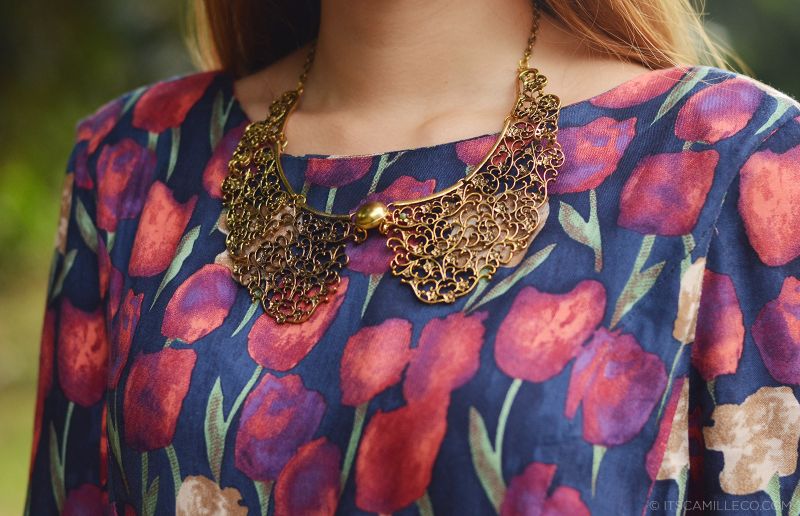 Romwe collar necklace
Cotton On belt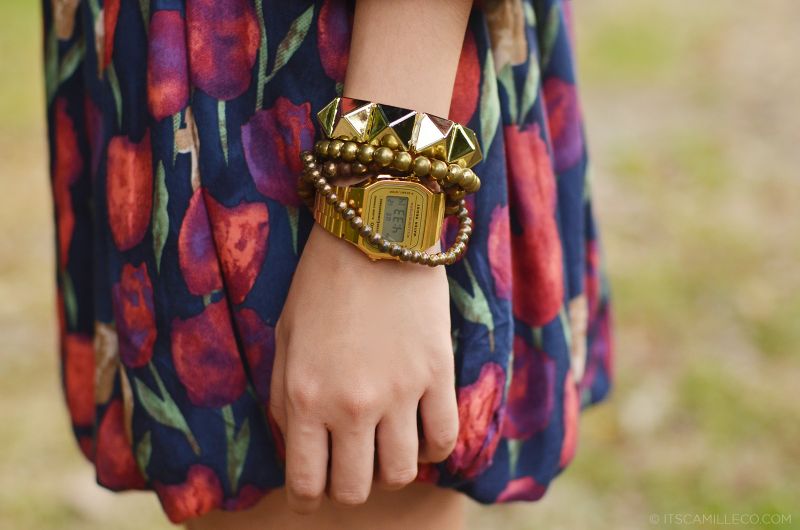 Watch Factory Casio watch | Tomato gold stud bracelet (part of a set)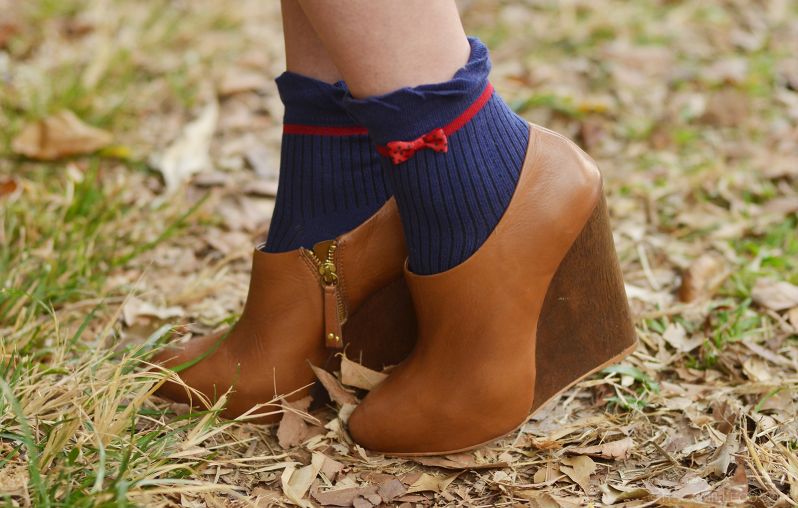 Dickies socks | Zara wedges