Hey hey! Because I enjoyed my first-ever blog giveaway so much (and because I love my readers), here's another giveaway for you! (I'm starting to feel like it's Christmas already with all this gift-giving!)
Get a chance to win 2 tickets to the Sony VAIO Fashion Show for PFW on Saturday, May 14. The Sony VAIO Fashion Show will feature the works of Bo Parcon, Don Protasio, Russel Villafuerte and Veejay Floresca for the Design Fusion set and Aries Lagat, Enrico Carado (woot! My co-PEFTA (Preview Emerging Fashion Talent Awards) awardee), Happy Andrada, Jaki Peñalosa, Jan Garcia (my professor back in SoFA), Kenneth Chua (woot! Another one of my co-PEFTA awardees), Regine Dulay and Oz Go for Visions and Trends.
Sleek and stylish Sony VAIO plus these amazing designers, what more can you ask for? I can barely hide my excitement so I hope you're psyched out too!
Here's how you can join:
1. LIKE! Sony Philippines and Coexist on Facebook.
2. Take a picture of yourself wearing an outfit inspired by the art of VAIO.
3. Email it to me at itscamilleco@gmail.com. Make sure to include your full name, Twitter account and contact number.
4. Follow me on Twitter and tweet this: "Get stylish with Sony Philippines and @itscamilleco!"
I'll be choosing 5 lucky winners with my favorite Sony VAIO-inspired outifts. Each winner gets 2 tickets for the show. Deadline for entries is on Wednesday, May 11, 2011, at 11:59 p.m. You can only enter once. Again, I'll be announcing the winners through my Twitter account.
To help inspire you, here's a few info about Sony VAIO's latest lines: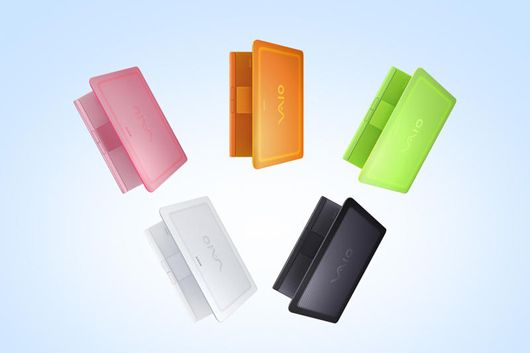 Vivid VAIO C. "The VAIO C Series uses a rare light-emitting substance on the top panel and palmrest of its body. It absorbs and emits back light in different wavelengths, which shines through the edge surfaces." Don't you just love the colors? With laptops like these, who needs cases? They're stylish the way they are! It'll a waste to cover them up, don't you think?
Sophisticated Vaio S. "For those who are always on-the-go, this PC weighs just 1.72 kg in 23.9mm slim full-flat body. Its aluminum palm rest and magnesium body allows it to be lightweight and thin while allowing ruggedness for mobile usage." Sleek and sturdy!
That's it! It's time to get inspired and start sending in your photos! Good luck everyone!