The photos below are from my shoot for The YS Hotlist I blogged about here. Too bad there wasn't enough space to publish them on the paper so they didn't make the cut. The concept for these was supposed to be to hang Coexist clothes or my designs behind me, but major fail on my part because I misunderstood what they meant and I didn't bring any of my designs except for the dress I'm wearing here. Karen from Philippine Star and Gabby, the photographer, had to make do with the clothes I brought as options for the other layouts.
I call this layout the "I just finished my laundry and I'm ready to partayyyy" look a.k.a. labanderang pumapartayyyyyy. Haha kidding! I loved how the photos turned out though. Plus points to the team because we wrapped up the shoot in less than hour while hiding from the Cubao Expo guard. Sneaky sneaky!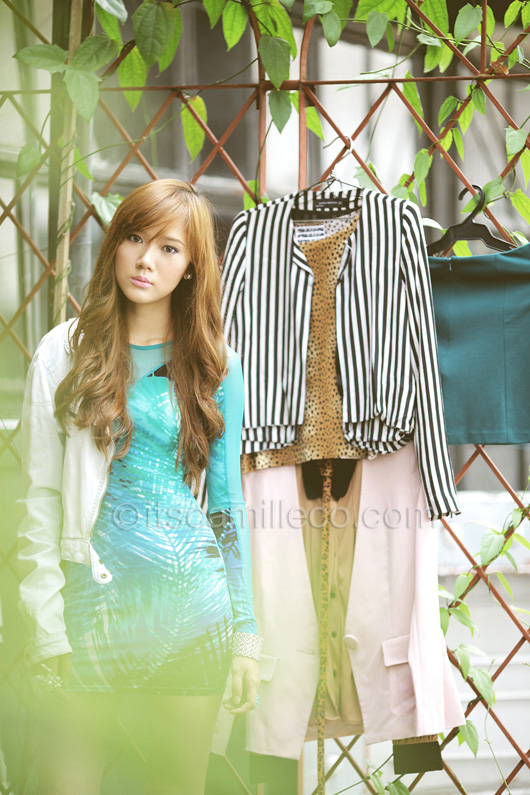 Mango denim jacket | Coexist dress
The Coexist dress I'm wearing here is already available at our branches. If you want to order it online, you may do so by submitting an order form here. The item name is Arielle dress. It's the same dress Georgina Wilson is wearing on the maiden issue of Maven Magazine. Just a little tidbit, Maricar Reyes and Divine Lee also has one! Woot!
Forever 21 silver cuff  | (Rings from L-R) Forever 21 diamond ring, from bazaar statement ring, Aldo turquoise ring

Hype this look on Lookbook.nu here.
I wish I had one full body photo of my outfit. I was wearing indigo-colored shoes from Michael Antonio. Oh well, I guess you just have to imagine them haha!

(Photos by Gabby Cantero)