After the Premiere C show, it was time for Rusty Lopez. They had a really cute set and concept for the show.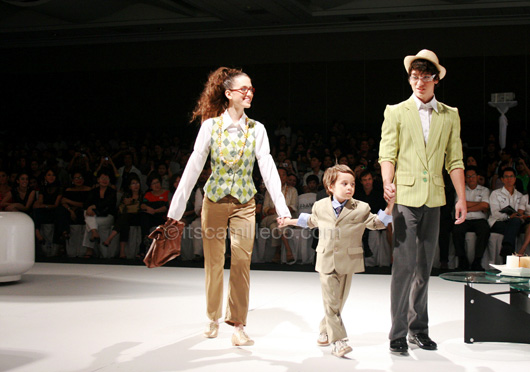 Look at the cute little boy with a strand of hair styled up! He was really the star of the show!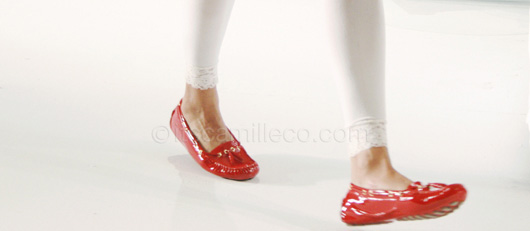 Love these red patent flats.
They come in blue suede too.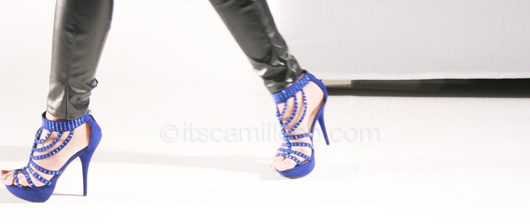 For the party girls out there.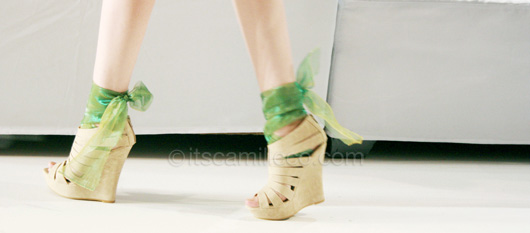 I'm really particular with the arch of my shoes. It's especially hard to find the type that I like in locally-made shoes. How should I describe it? The arch has to be steeper and sexier than boat-like. You know how some heels and wedges make your feet look longer than they are? Those shoes' arches are probably what I call boat-like, which I despise. However, to my delight, take a look at these wedges! They're really pretty and they're arches are just right!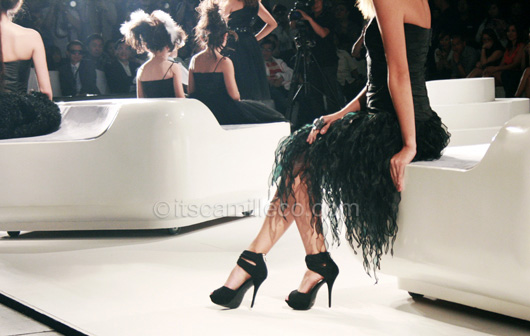 Black heels for that perfect date.
The Rusty Lopez show was a pleasant surprise. They still have their signature black shoes, perfect for the working ladies and students out there. But aside from these basics, they also carry a lot of trendy shoes now and at affordable prices too! Check out Rusty Lopez at your favorite malls to see for yourself. :)