My feature on Meg Magazine is finally out! (Posted BTS for it here) I hope you can grab a copy! It's Meg Magazine's anniversary issue and I'm the first personality they featured on their new section called Style Spotlight. Such a huge compliment! :)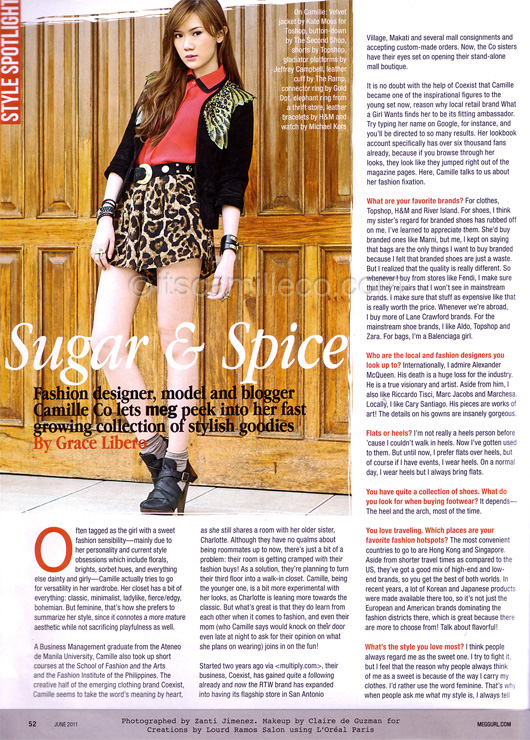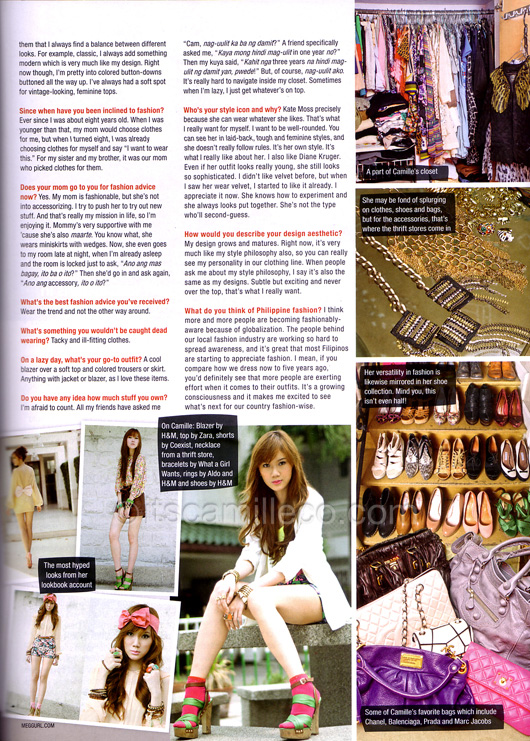 There's just one thing I can't resist not correcting. It says on my interview that my mom wears wedges and mini skirts. OH EM! She USED TO wear them back when she was a teenager. She's already turning 56 this year (although people always mistake her to be in her late 30s) so I don't want people to think my mom is feeling young (bagets lang) haha! And if she does wear miniskirts, I will never let her out of the house! NEVERRRRRRRRRRRRRRRRR.
Anyway, it's all good. I just found it extremely funny. :)
Speaking of funny, Meg Magazine's Zanti Jimenez just sent me photos from our shoot. Take a look at this BTS photo below: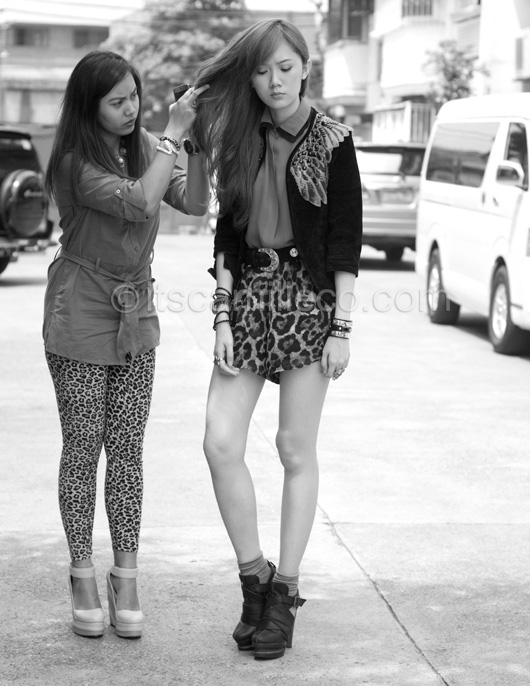 Galit lang ang peg! That's Meg Magazine's Grace Libero fixing my hair. We look angry/annoyed! There are a thousand funny subtitles I can think of with this photo haha! But never mind. I'll keep them to myself. I'm sure you have a few in mind too! Feel free to post it as a comment here. Let's get creative! :)
Special thanks to Grace and Zanti for the feature.