There's only one restaurant in the Philippines with a scenery as beautiful as this and that is Antonio's. If you ever happen to visit our country, this is one restaurant you HAVE to try. The food is always impeccable. Just some that deserve special mention: their roasted bone marrow appetizer, gratinated portobello mushroom with foie gras, porterhouse steak, seabass and my personal FAVORITE, chocolate soufflé! Aside from the food, service is also always above par. The manager, Jona always sees to it that everything is in place and even the chef himself goes around to meet customers as much as he can. Service? Check! Food? Check check!! I truly feel Antonio's deserves a Michelin star or two. Someone award them already!
Anyway, enough about food and on to my outfit. Here's what I wore to our father's day lunch last Sunday at Antonio's.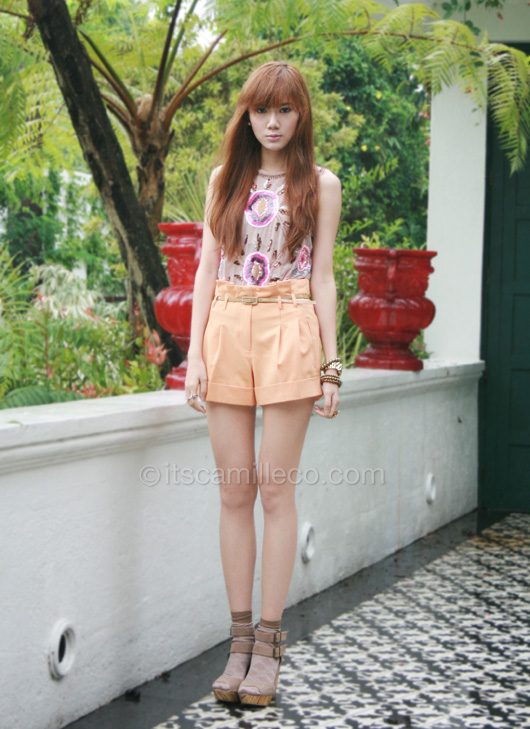 River Island sheer top | Miss Selfridge shorts and belt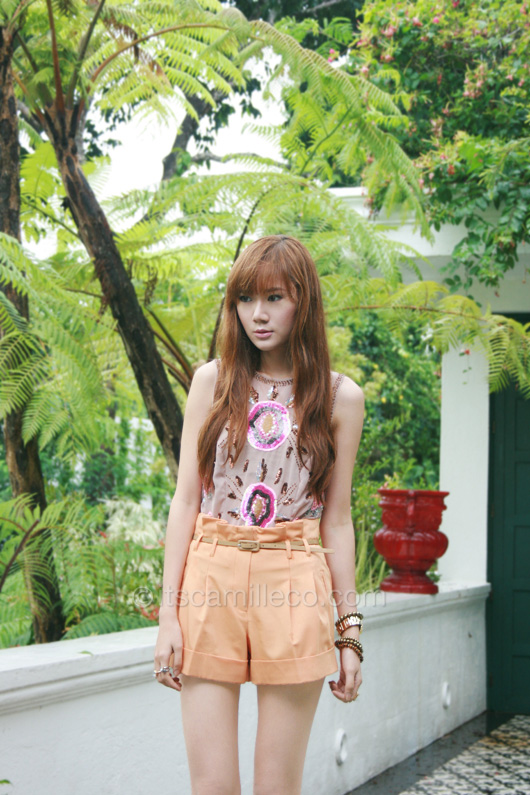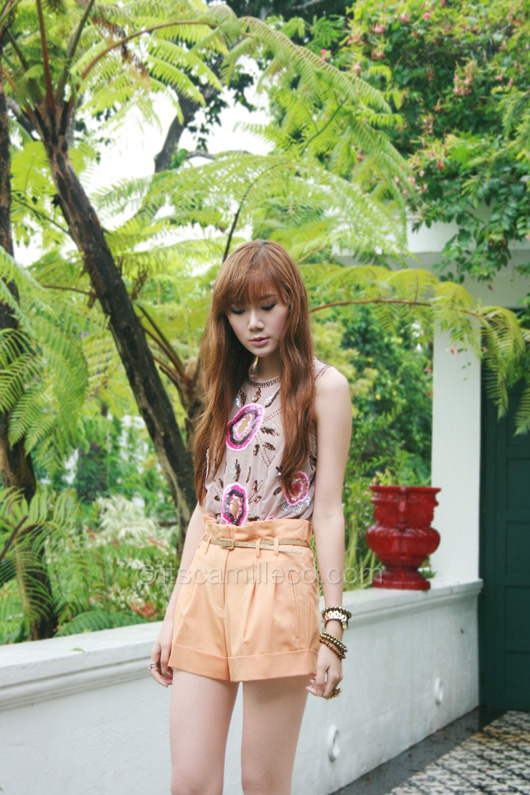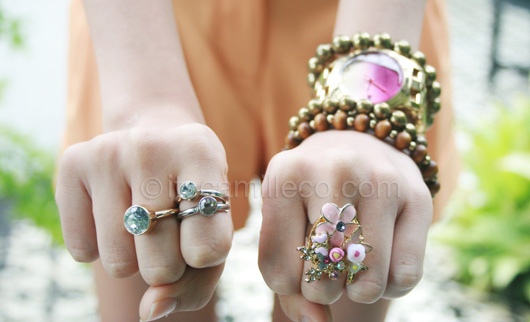 (L-R) H&M stacked rings | Love Eyecandy flower ring | H&M beaded bracelets | Marc by Marc Jacobs gold watch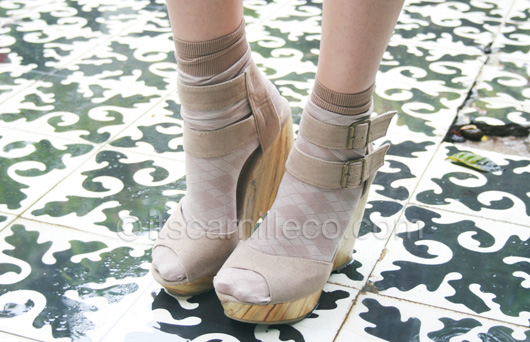 SM Department Store socks | Forever 21Â wedges
Hype this look on Lookbook.nu here.

P.S. Can I just say? My hair is a total mess here. It was raining the whole time and I was actually standing in the drizzle. Oh well. Thank you to my sister who patiently took my photos.