I went to Singapore last week for some retail therapy. We stayed at our usual, the Mandarin Orchard (used to be Mandarin Meritus) Hotel. It's our favorite because it's right smack in the middle of Orchard Road, beside Takashimaya and across Topshop's flagship store in Knightsbridge (where I went wild).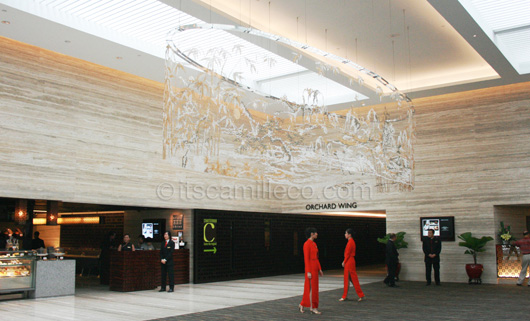 I heard it was raining in Singapore so I wore my trusty boots to keep my feet safe from the rain (parang pusa lang). I only brought one pair of shoes, a bag and a couple of really light clothes because the key to a successful shopping trip to a country like Singapore is to PACK LIGHT. Get rid of all your chunky accessories and heels. You're bound to buy a couple along the way anyway. Another tip, don't bring clothes for your last day. You can just wear some of the new clothes you bought from there.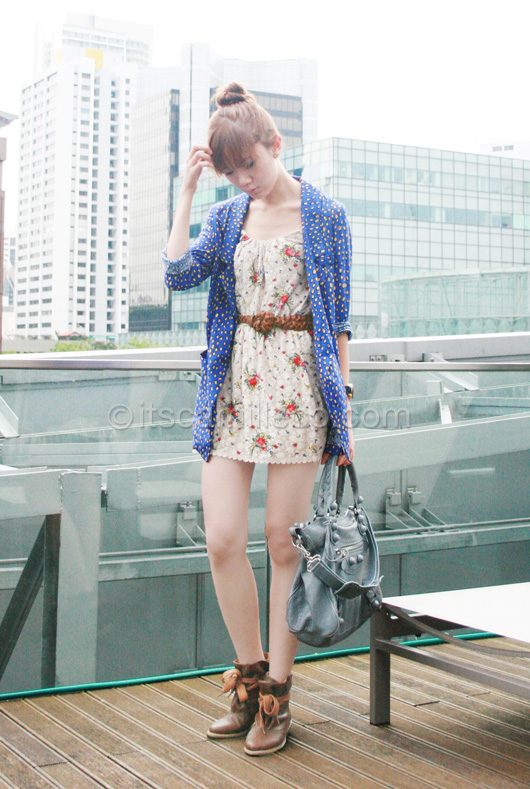 Korean brand blazer | Topshop dress | Schu boots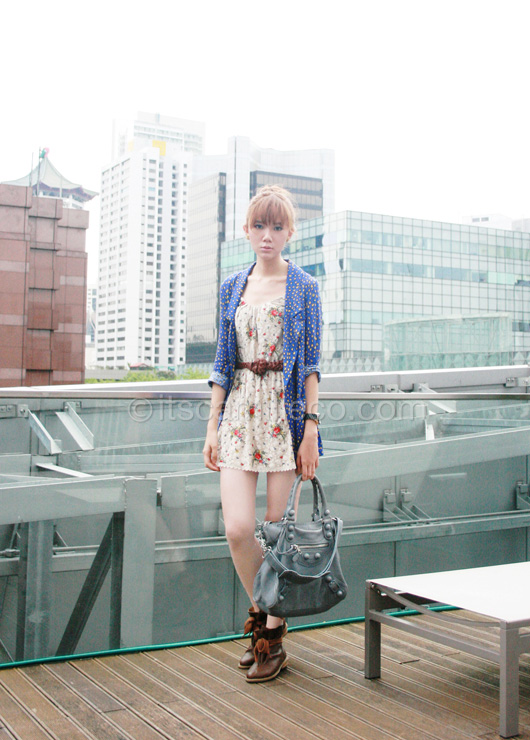 Balenciaga bag | Zara belt | Michael Kors watch | From Vietnam gold earrings
Hype this look on Lookbook.nu here.
Do you want me to recommend a few restaurants in Singapore on my next blog entry? Let me know! :)