As I've mentioned in my previous entry, Laureen, Kryz and I tried out this new day and nail spa located in Ortigas Avenue called Freyja. We went in stressed and tired, and came out refreshed and recharged.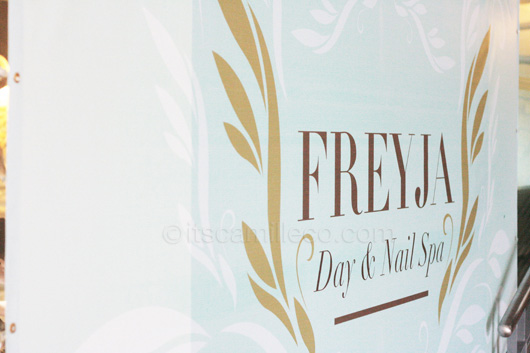 According to the owner, Freyja means some sort of goddess. Sosyal!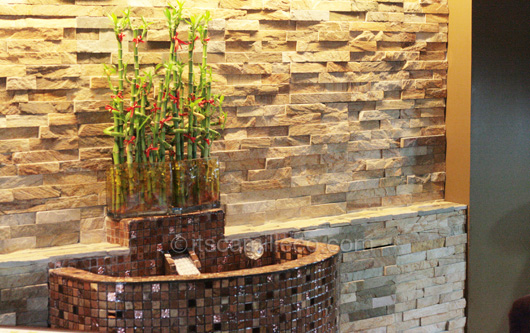 I really love how they decorated the place. I wish I can show you more pictures but I suck.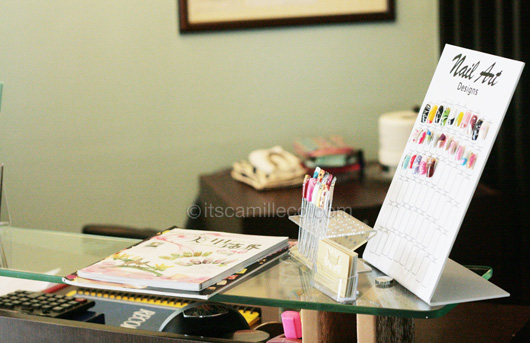 They're open til 11pm from Tuesdays to Sundays. They even have a happy hour period! If I'm not mistaken, the happy hour is from 2-5pm, during which they offer full body massages for only P199! Laureen was super sold with this one!
We got the complimentary foot spas and the deity hand and foot paraffin treatment as recommended by the lovely people behind Freyja (who, by the way, are so accommodating and friendly). Aside from that, we also got ourselves manis and pedis. Oh what fun!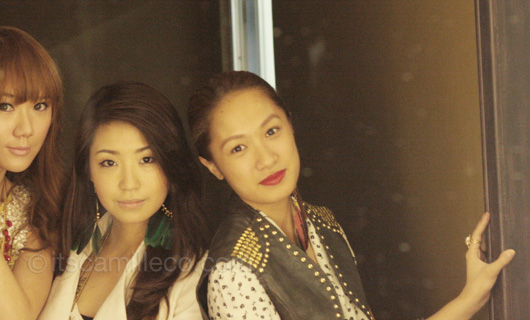 With Kryz and Laur. Pampered and satisfied! I'm definitely going back for more! I'll probably try some nail art or get myself a full body massage next time.
To know more about Freyja's services, check out the list below.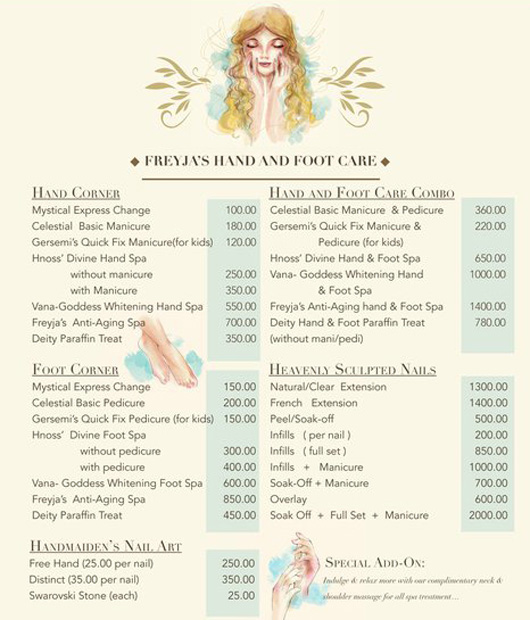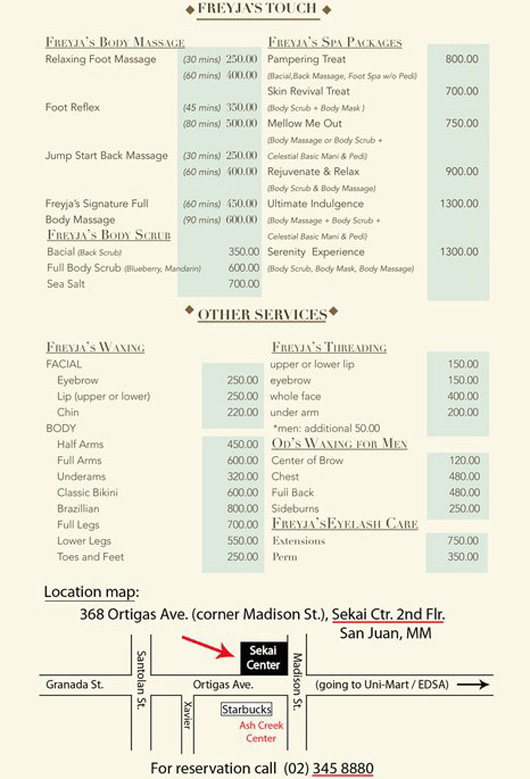 Freyja is located at 2/F, Sekai Center, 368 Ortigas Avenue, corner Madison St.
Thank you to the lovely people over at Freyja for being so accommodating and kind. More power to you guys! :) See you soon!