It's finally out! I've already blogged about the happenings behind-the-scenes of my shoot for Preview Magazine's Best Dressed editorial here and here. Curious about the final layouts? Read on!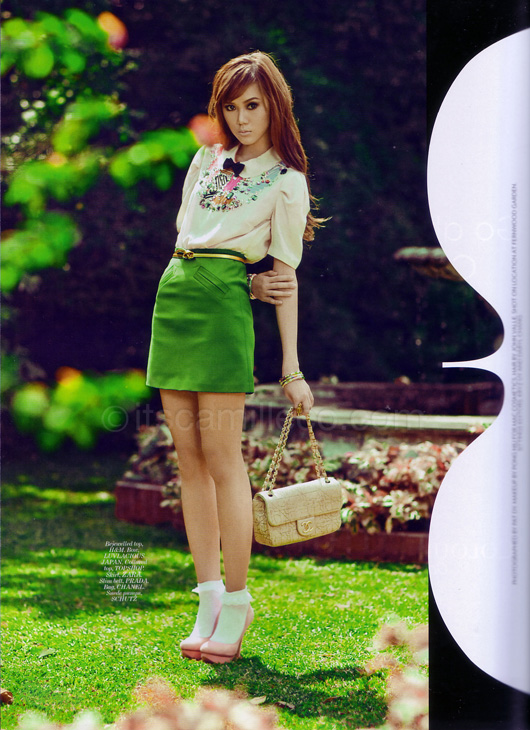 H&M bejeweled top | Topshop collared top | ZARA skirt | Luvlicous (Japan) bow | Prada slim belt | Chanel bag | Schutz suede pumps | SM Department Store socks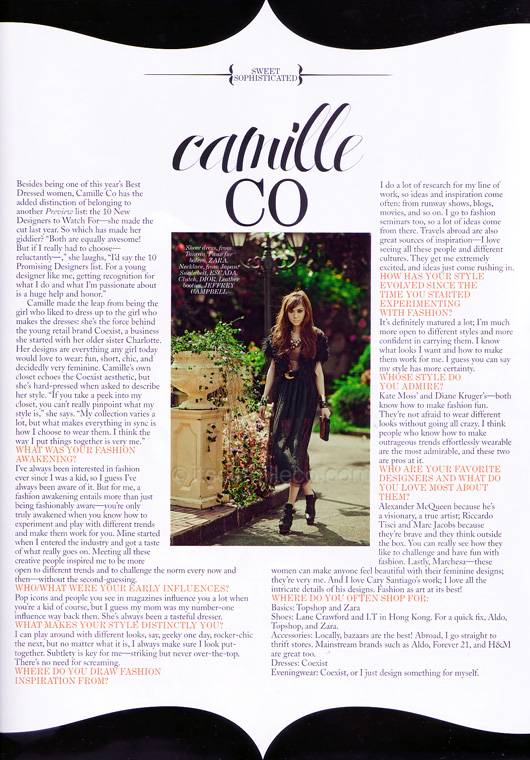 From Taiwan sheer polka dot dress | ZARA faux fur bolero | Topshop skirt | Escada suede belt | Dior clutch | Jeffrey Campbell shoes
The photo above is actually my favorite layout. I'd probably post it on a separate entry. I remember Daryl kept asking me to make bigger steps. I was so focused on doing that and making sure I don't trip that I completely forgot about my face. Thank God it came out okay. I was half-expecting a weird, goofy, ugly face haha!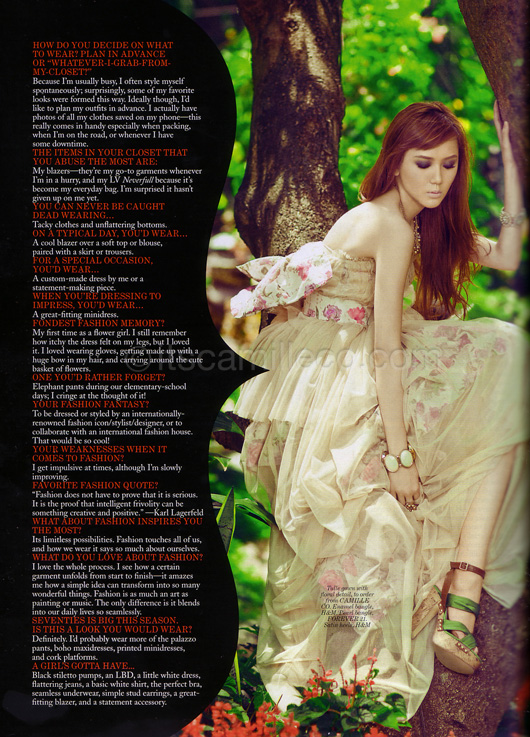 My own design (Coexist) gown | H&M satin heels
Ah, the ever-challenging tree photo. It's every bit worth it! The gown I'm wearing here was one of my designs for the Shu Eumura exhibit I participated in many months ago.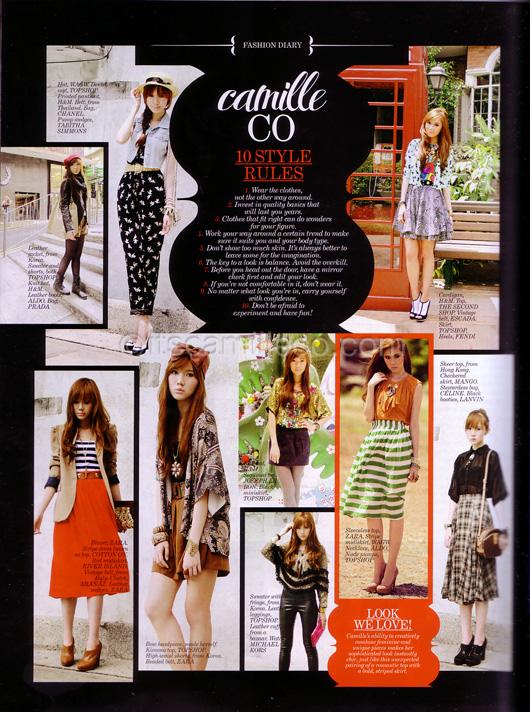 We were asked to submit a whopping THIRTY photos of our daily outfits. Good thing I have Lookbook and Chictopia! They also asked for our 10 style rules which I found really fun to come up with. :)
Once again, thank you Preview for making me part of this year's list. It's a huge compliment to be in the same list as these women–Keri, Pauline, Laureen, Penny, Charina, Anna, Lucille, Iza and Mylene. I enjoyed reading everyone's pages especially Penny Ngu's. I wish to be like her when I get older. She exudes a quiet sophistication that is so admirable. Being able to stand out even in the simplest outfits is something she easily does and not everyone can do that. She's naturally elegant and chic!
Anyway, for those who haven't grabbed a copy of this month's Preview Magazine, WHAT IS WRONG WITH YOU? Juuuuuuussssst kidding (or not)! :) Please grab a copy. I'm sure you'll have a blast reading all the wonderful articles and staring at all the amazing editorials, not just of the best dressed girls but, ALL!