I was fortunate enough to be invited as one of the speakers for University of the Philippines' Alternative Classroom Learning Experience (ACLE) entitled Fashion EDGEucation (thanks to the wonderful Tin Iglesias!). As much as possible, I always say yes to these kinds of things. I'm aware I haven't achieved much and I'm still very much a newbie in this industry but there ARE some things I can shed light on. And I feel that now is the right time for me to speak up and share what I've learned so far. Us, young adults, we tend to listen more to people from our generation, from someone who has more or less the same background and experiences as us. I was once that kid who didn't know how to start or where to go. How does someone like me enter an industry like this? I'm here to tell youngsters like me that it IS possible to achieve your dreams no matter how farfetched they may seem to be at the moment. I'm here to tell them that normal people like us get to experience extraordinary things too as long as we persevere and do our best.
I hope in some little way, I've inspired at least one or two of the students who came to listen to our talk. At the end of the day, that's all I want. :)
What I wore to the talk:
(Yes, I'm in leopard print again. But it's so prettyyyyyyyyy, can you blame me?)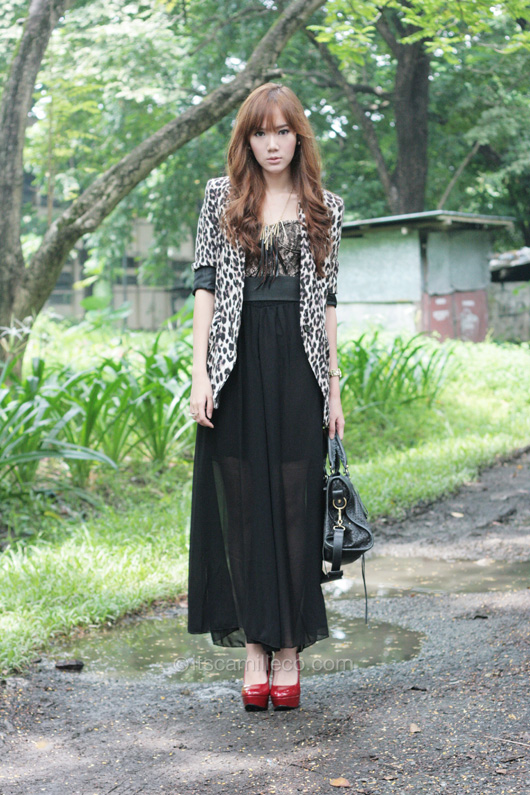 Cotton On leopard print blazer | Topshop lace corset | MILK Shop sheer pants with lining | Landmark belt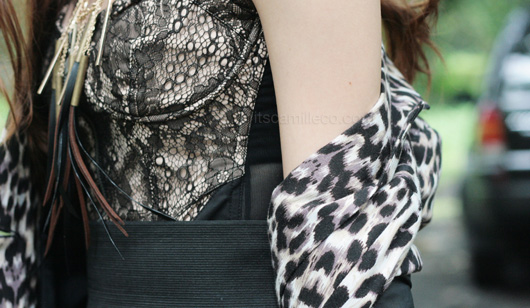 Close-up of my lace corset from Topshop. Love the sheer panels!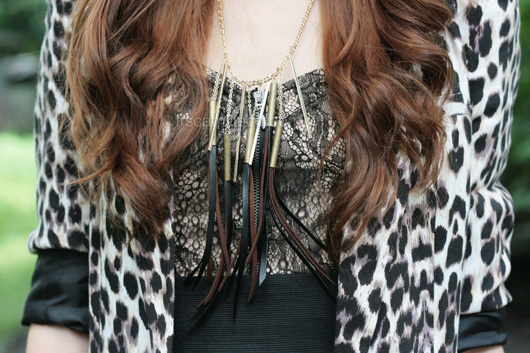 From Taiwan necklace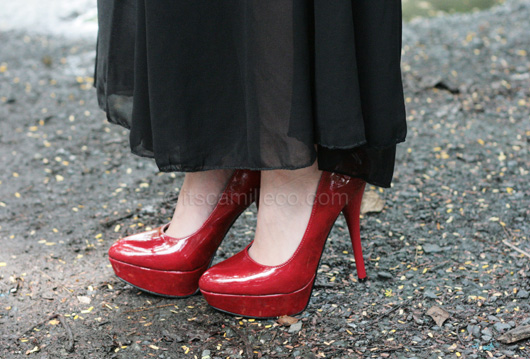 Call It Spring red pumps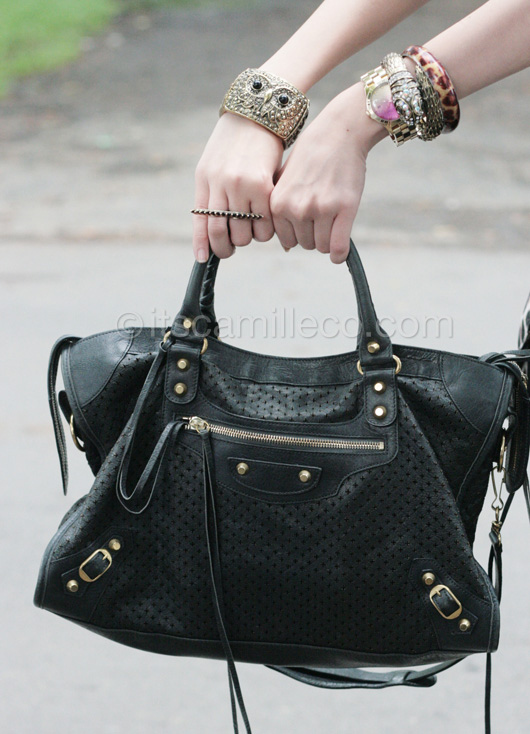 Mia Casa ring and bracelets | Balenciaga bag | Marc by Marc Jacobs gold watch
Hype this look on Lookbook.nu here.
On a totally random note, while Kryz and I were passing through one of the cafeterias in UP before our talk (in flats), Kryz heard a student say "ganyan talaga pag Atenista".
Ay.
Kid, even if we're Ateneans, we don't dress this way to school, fyi. :)