The internet is a wonderful place. Without it, I would have never discovered this online store based in UK called Love Clothing. Lookey lookey at what they sent me! Oh nothing, only the best floral romper!
(Doing another print on print look. Obviously, there's nothing I love more than mixing prints!)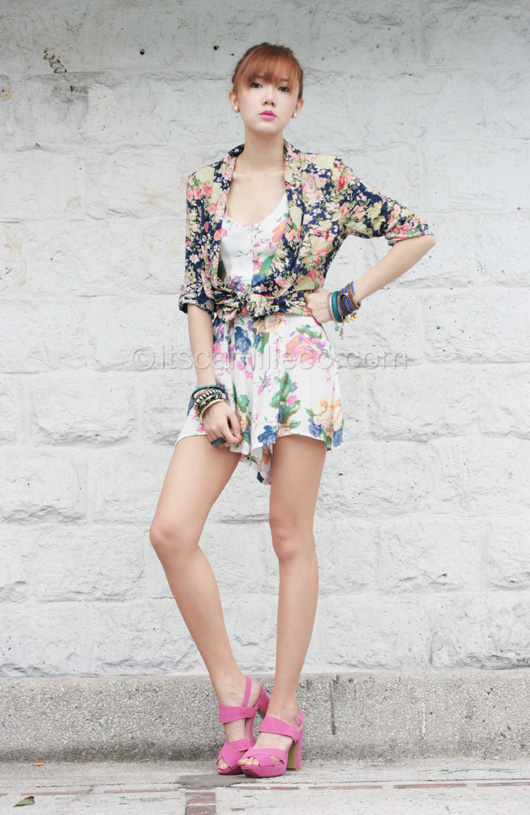 Love Clothing romper | Cotton On floral blazer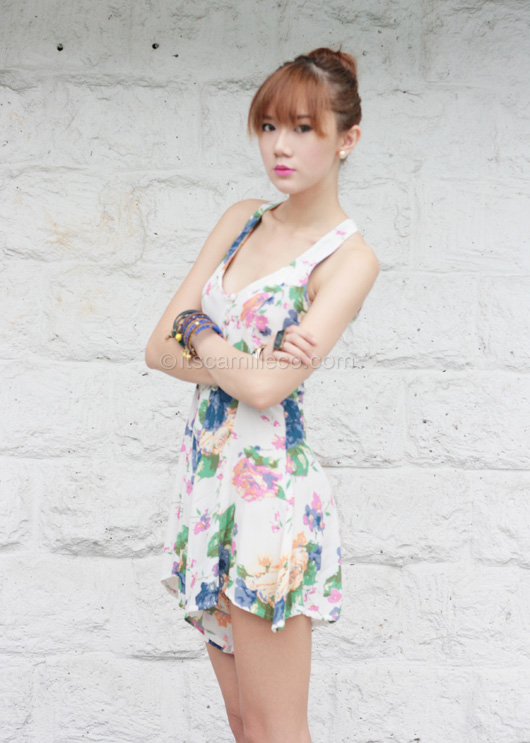 Hair accessories (spin pin) from Goody
I love everything about this romper–the sexy neckline, the halter cut, the fitted waist, the flowy skirt-like shorts, the hand-painted print and most importantly…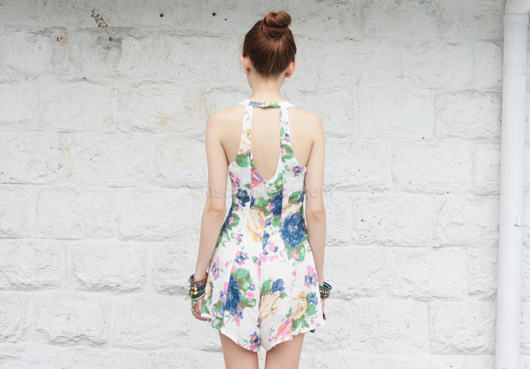 the sexy back!
If you want this romper, you're in luck! I just checked out their website (because I just had to make sure it's still available) and it's currently on sale at almost half off! Click the links found in this entry to get redirected or simply look for the Love Clothing ad on my sidebar. I highly recommend this store, especially for girls who are forever in love with Topshop and other high street brands. :)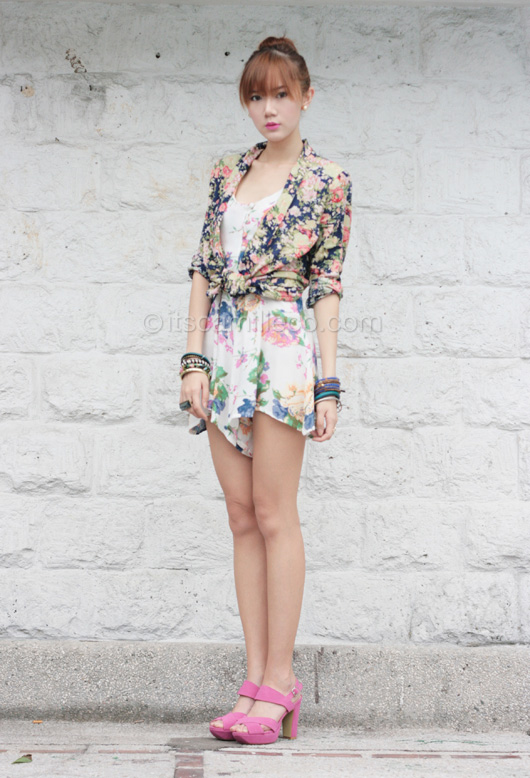 Viva La Gam pink shoes
Thank you Viva La Gam!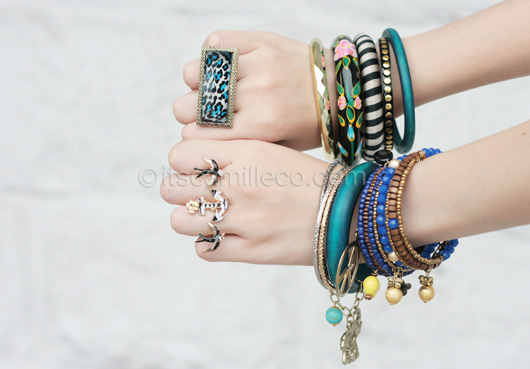 Mia Casa connector rings | Mia Casa bracelets (left hand) | Cole Vintage bangles (right hand)
Hype this look on Lookbook.nu here.