2 weeks ago, I participated in a small fashion show for a certain brand together with 3 other female designers, namely Charina Sarte, Czarina Villa and Michi Calica. I'll write a separate entry on that next time.
For now, here's what I wore. In keeping with the show's theme, all 4 designers, including me, were asked to wear black. Because the event was done early in the afternoon, I made sure to keep my outfit just a tiny bit casual.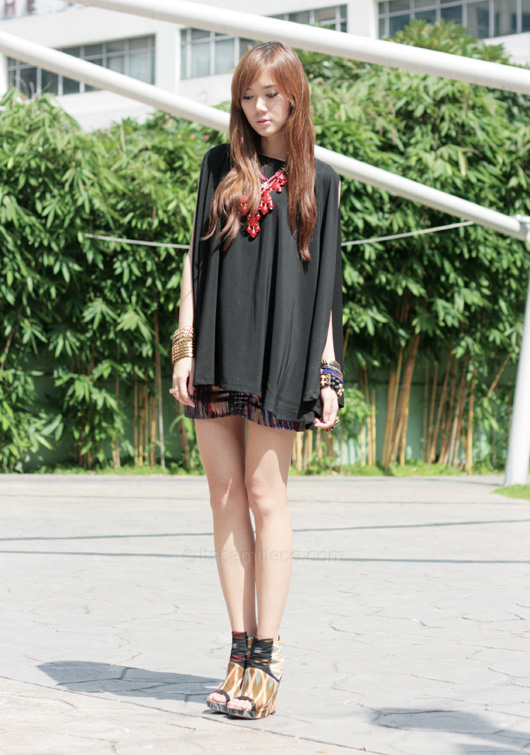 WAGW black top | H&M metallic skirt | Aldo wedges
House of Thrifted red tassel necklace | H&M red statement necklace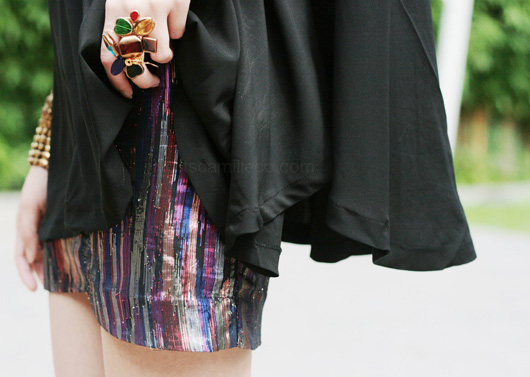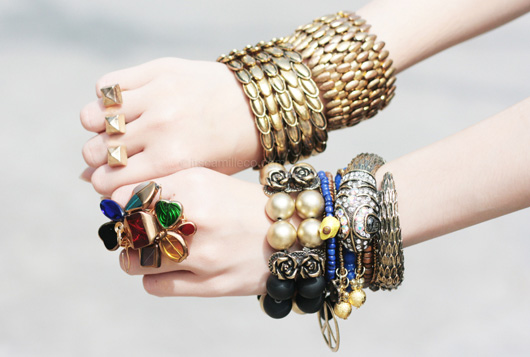 Mia Casa stud connector ring I WAGW gold cuffs | SM Accessories gold & black pearl bracelet | Mia Casa blue/gold bead bracelet | Mia Casa snake cuff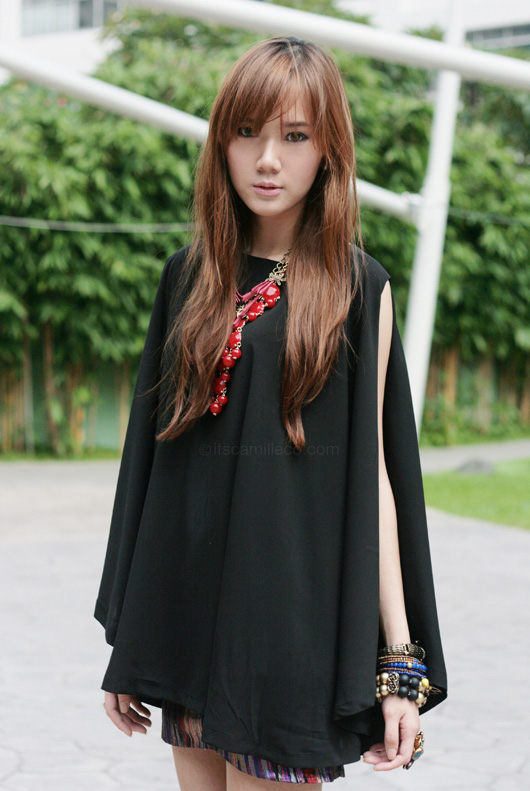 (My messy hair post-wind.)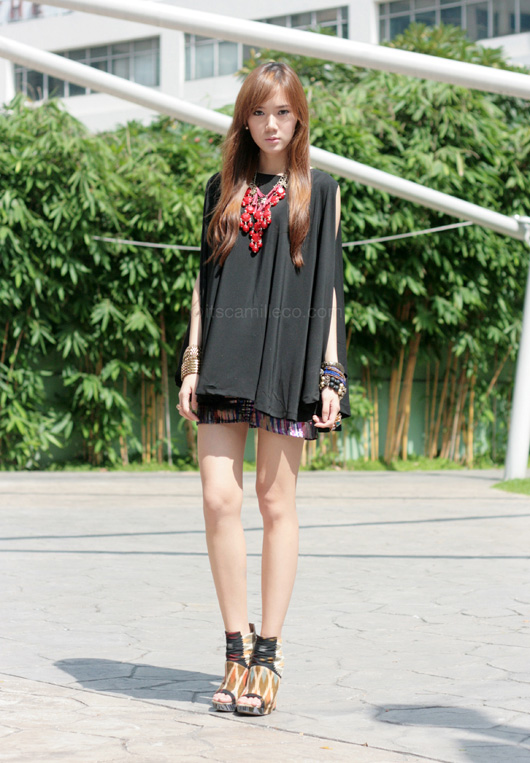 Hype this look on Lookbook.nu here.