One of the most requested giveaways: tickets to Philippine Fashion Week!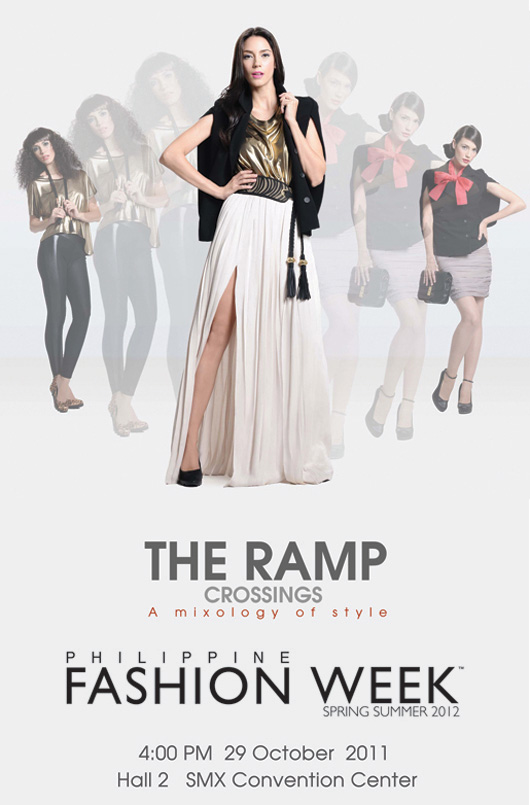 Get a chance to win tickets to The Ramp, Crossings show for Philippine Fashion Week happening this Saturday! All you have to do is:
Follow me on Twitter and Google Friend Connect (GFC). (You'll find the link to my GFC on my sidebar to your right. Just click "Join this site")
Like The Ramp Crossings, The Ramp Kids and The Ramp Mundo on Facebook.
Leave a comment below stating why you want to watch the show. Don't forget to include your Twitter name and GFC username.
Tweet this: "I hope I win @itscamilleco's PFW tickets giveaway on https://itscamilleco.com !"
That's it! I'm giving away 2 tickets each to 10 lucky winners. Iâ'll be choosing the winners based on their answers. Deadline for entries is tomorrow, October 27 at 7pm. Please make sure to check your Twitter accounts to see if you are one of the lucky winners. Good luck!
P.S. I know it's taking me longer than usual to announce the winners to my "Like My Photo and Win Prizes"giveaway. It's taking me so long to compile all the entries (since mega effort kayo, I wasn't prepared for this haha!). I apologize for the delay. I'm doing my best to speed things up. Facebook just won't cooperate! Please be patient. :) Thank you! You guys are THE BEST!