If I were one, I'd probably wear this to one of my gigs. I'd be the girliest rockstar there is and legit rockstars would probably diss me for being too girly and for trying to be a rockstar. HAHA!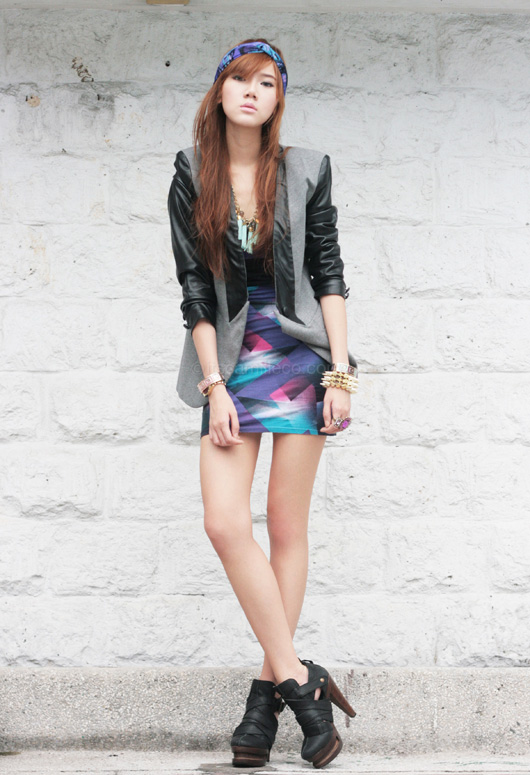 Coexist Prêt blazer (already sold out)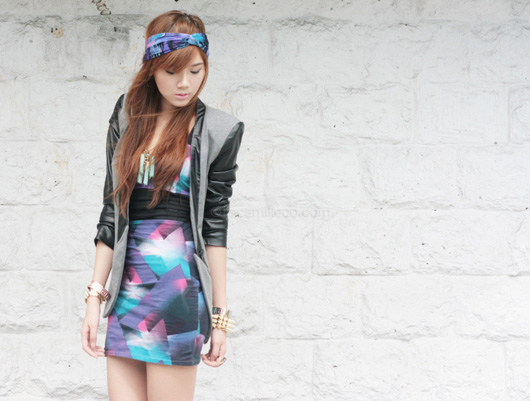 Coexist twisted headband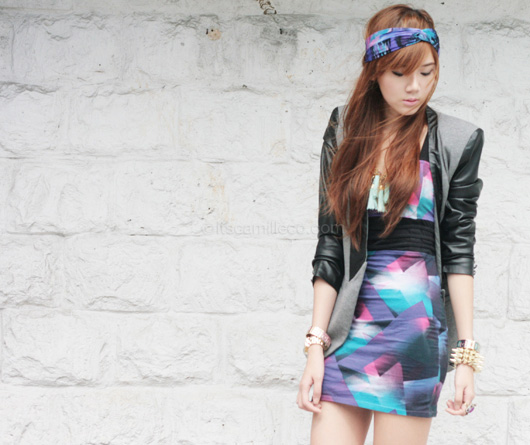 Love Clothing dress
What I love most about this dress is its print. The colors are just perfect together! Love Clothing really has the best dresses!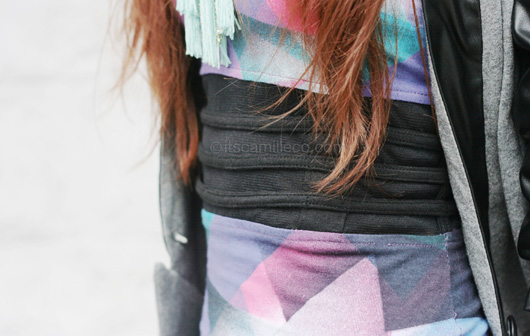 The black part in the middle is actually sheer but it's just not that obvious in this photo.
Holic sky blue tassel necklace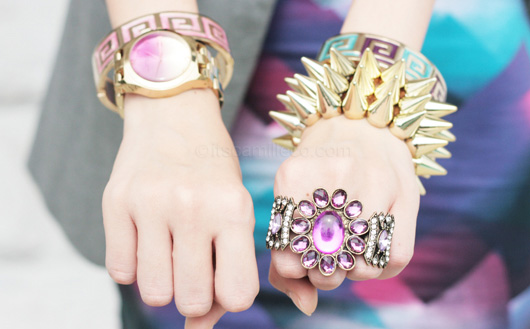 Extreme Finds colored cuffs (2) | Bubbles connector ring | The Ramp spike bangle | Marc by Marc Jacobs watch
This connector ring has got to my most bonggang connector ring yet!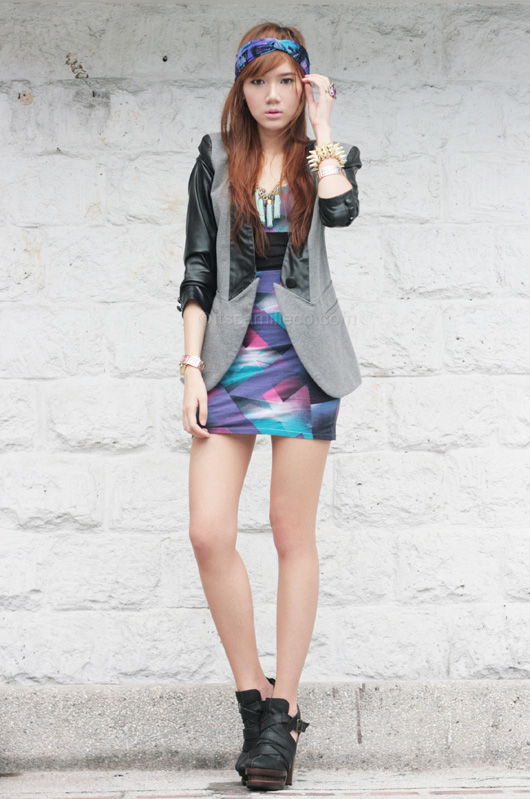 Jeffrey Campbell shoes
Hype this look on Lookbook.nu here.

P.S. Again, the Mango It Girl x Lookbook.nu contest is still ongoing. Please help and hype my looks using either your Facebook or Lookbook account here, here, here, here and here. Thank you!