Whoever got this dress at my booth last Sunday during the Supersale Bazaar is one lucky girl! (Or guy haha!)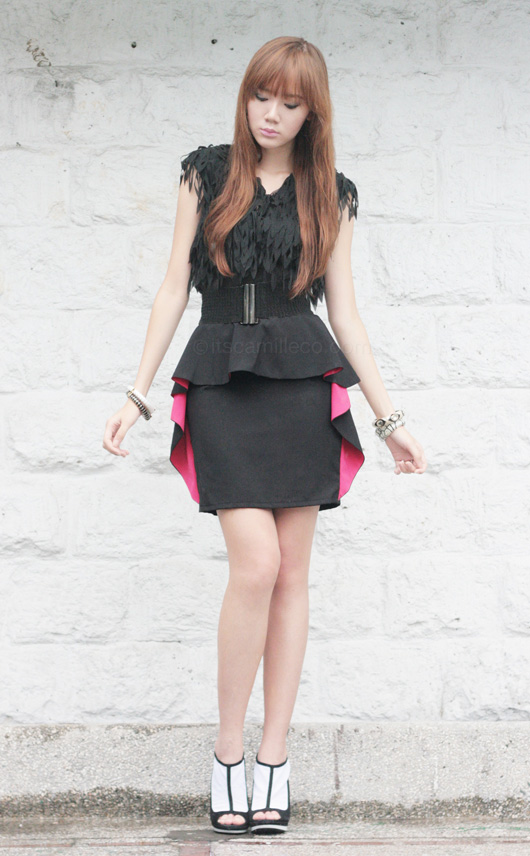 Coexist Prêt bolero (sold out) | Felicee dress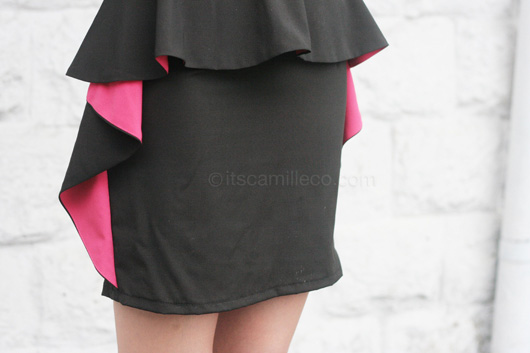 This is my favorite part of the dress. I love the pink surprise on the ruffles!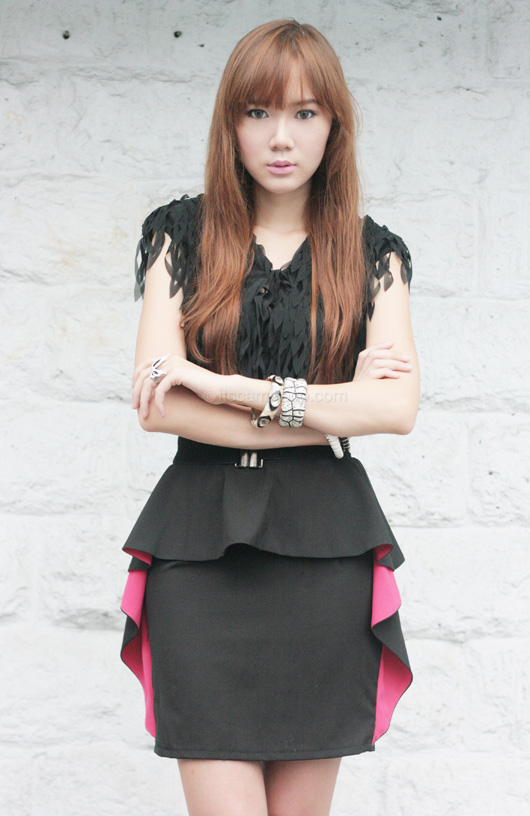 Topshop belt
The dress is actually a cute sweetheart cut dress with a little bow in front. I wore a bolero from my Coexist Prêt line to change the look from cute to…I don't know, something not so cute I guess. Haha! I then added a belt to make everything look like a one-piece dress.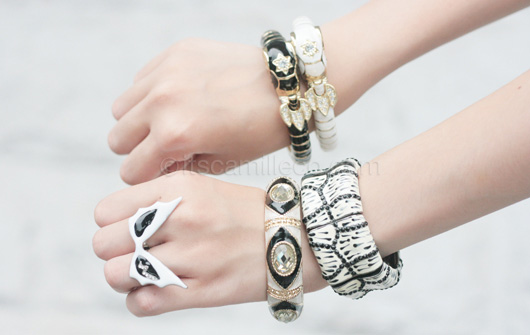 Girls Are Weird ring | Extreme Finds thin cuff (bottom) | Peaches On Top black snake cuff | Extreme Finds white snake cuff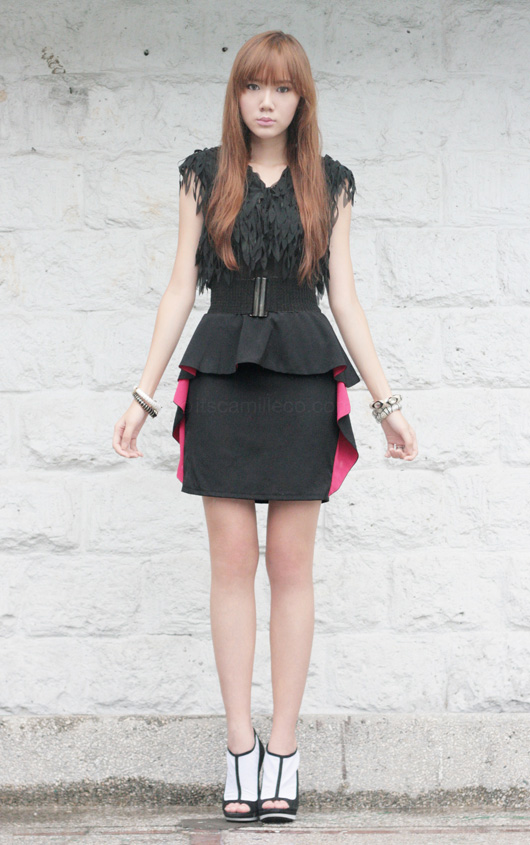 Fendi wedges
Hype this look on Lookbook.nu here.