As I've mentioned here, I had an out of town shoot for a certain TV show. Here's what I wore for my guest appearance: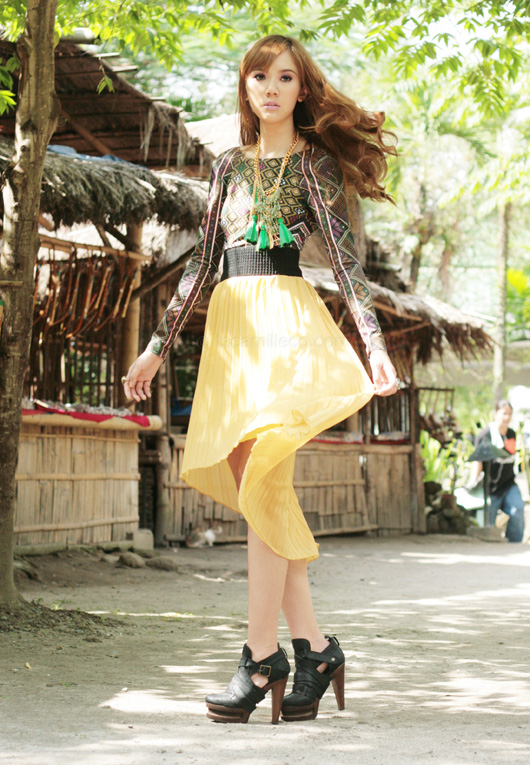 Coexist (designed by me) dress (worn as top) | Oh My Frock skirt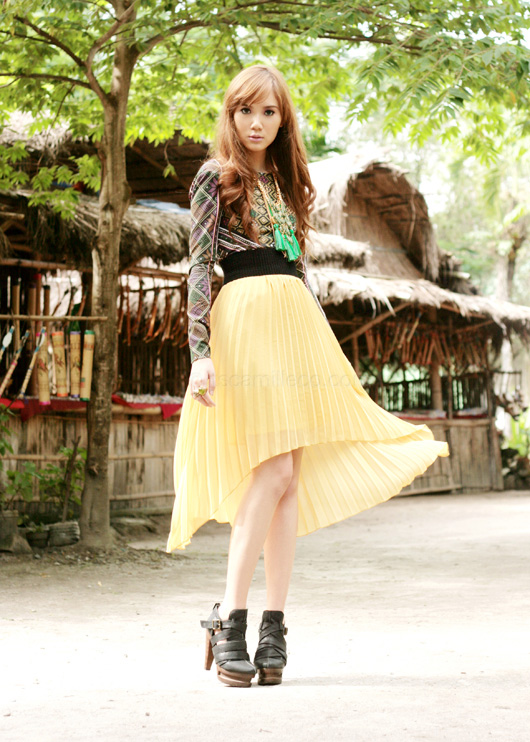 I was required to wear something from my tribal collection using indigenous fabric. Since I had no time to alter the dresses I made for Rexona to my size (see the collection here), I had to repeat the dress I wore to Preview's Best Dressed Ball (see it here). And because you've already seen that and the skirt I'm wearing, I had to get extra creative so that there are less chances of you guys noticing. :) Fashion can be frugal you know.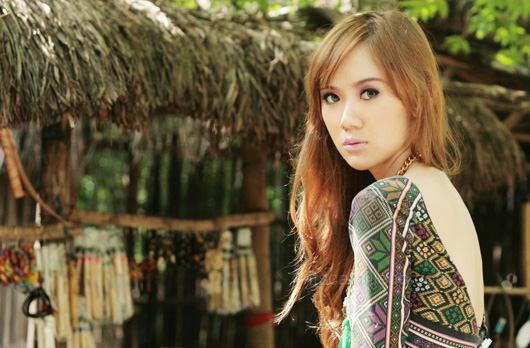 If you look close enough, you can actually see the lapel mic attached on my back.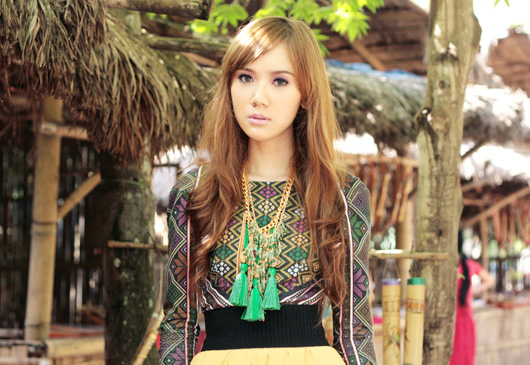 Bubbles necklaces (2) | Topshop belt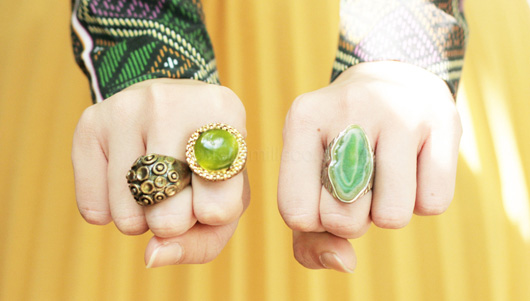 SM Accessories round green ring | H&M green ring | Eextreme Finds gold ring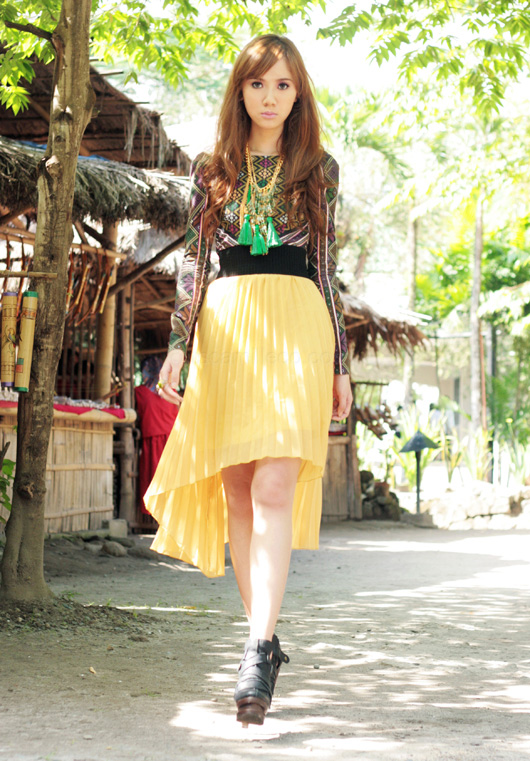 Hype this look on Lookbook.nu here.
P.S. Today is the first day of voting for the Nuffnang Asia-Pacific Blog Awards wherein I'm a finalist for Best Fashion Blog. I'm the only finalist from the Philippines for this category. I hope you vote for me! :) Just keep checking this link. I'm sure it'll be activated any time today. Thank youuuuuu!