What I wore to the 2nd day of our meet & greet at Cebu: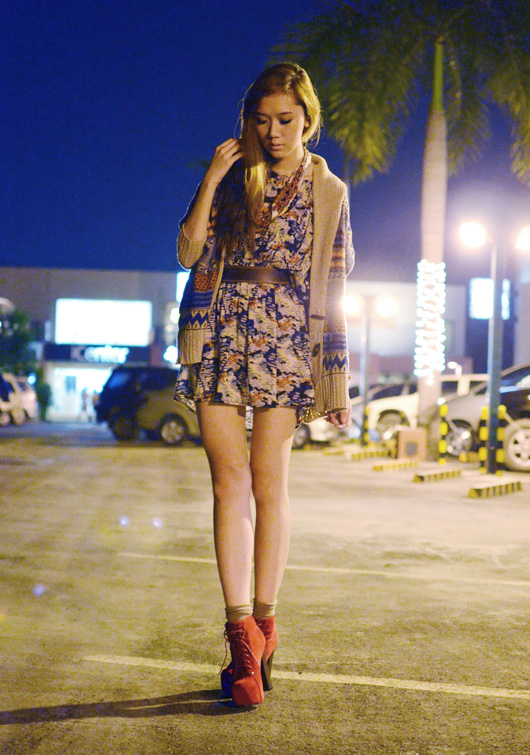 I first saw this cardigan at WAGW's Robinsons Galleria branch. Someone else was trying it on and I was praying to God she doesn't buy it. When she decided not to purchase it, I quickly got it from the saleslady and never let it go. You see, shopping is like love. (Haha! Heto na. My corniness is about to reveal itself again. Brace yourselves!) Once you find "the one", don't ever let it go. If "the one" is in the hands of another, play it cool and pretend you don't like it. Because once you show the other how much you're dying to get "the one", the other would see it's value and will no longer take it for granted.
Okay, fine. Love isn't always like this but shopping is! You get what I mean!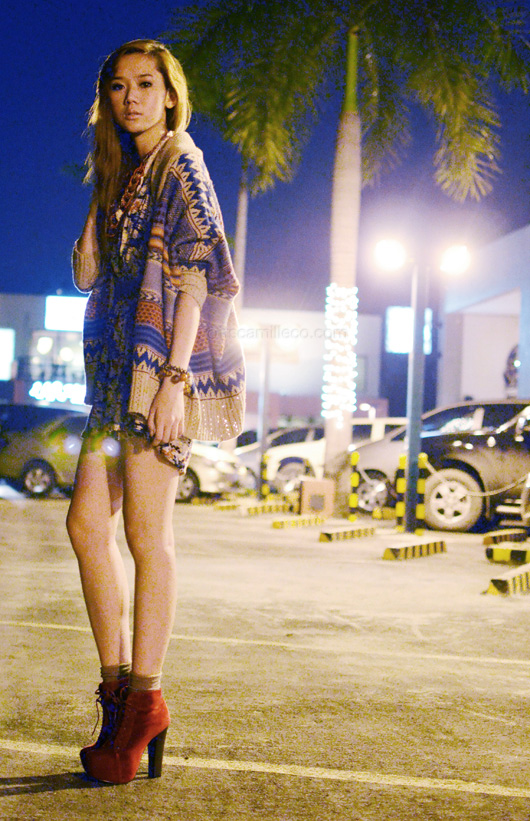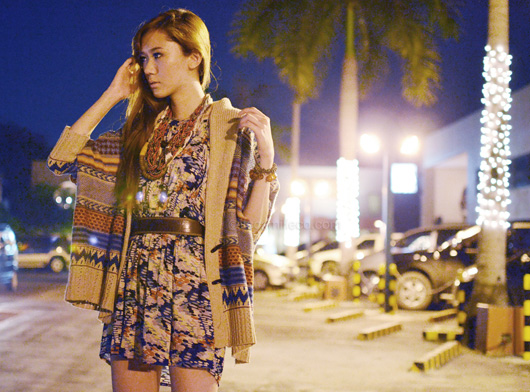 For this look, I went back to my true love–print on print! How I missed doing this! :) Even though my cardigan and dress are in different prints, they still look great together because they have similar color palettes.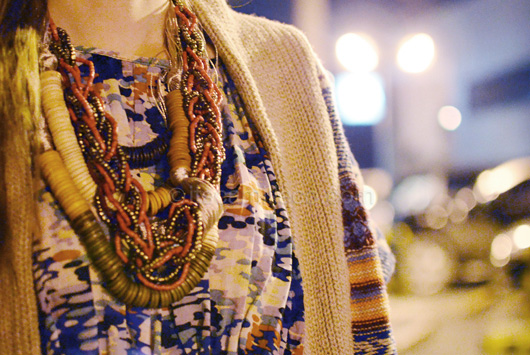 Island Girl necklaces (3)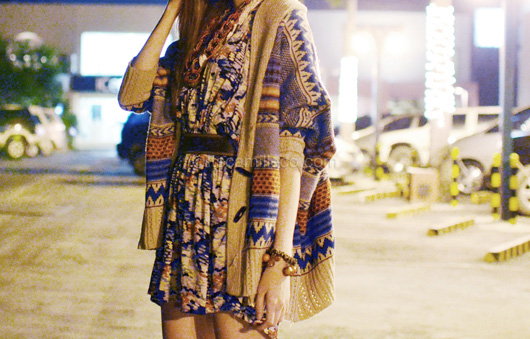 Because my dress and cardi are both in bold prints, I made sure my accessories' colors match with my clothes. This way, they blend in rather than distract.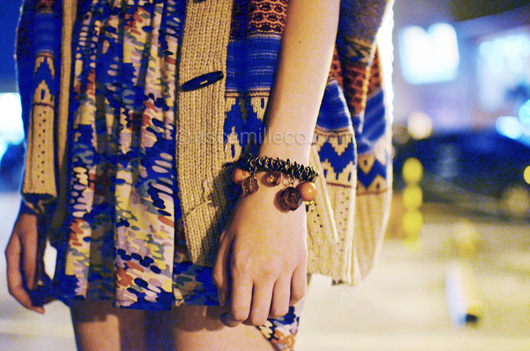 SM Accessories bracelet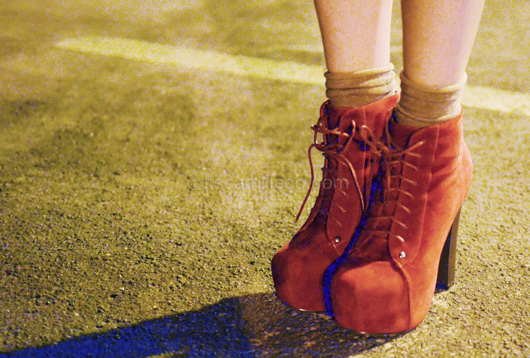 SM Department Store socks | Five By Five shoes
Hype this look on Lookbook.nu here.