Why don't we have any Pinoy-themed shorts like these? I'd love to wear a pair that shouts "Pinoy"!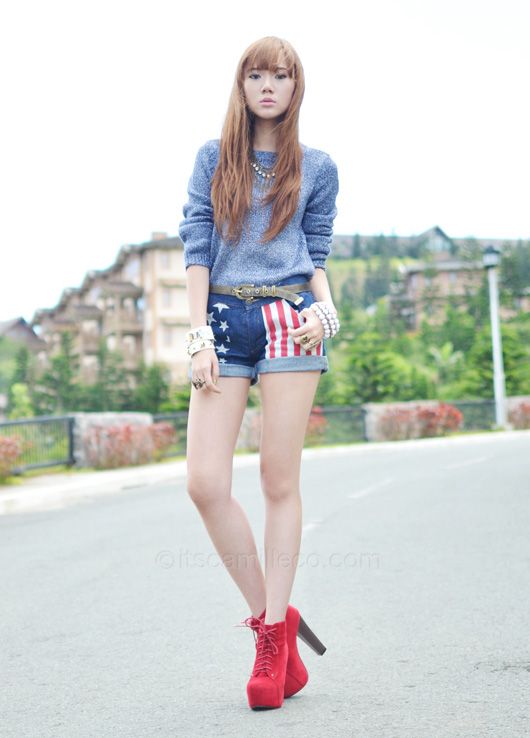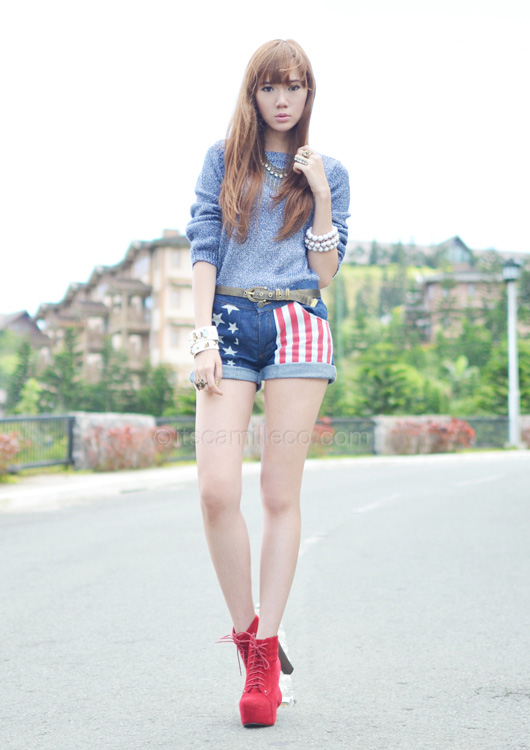 H&M metallic knit sweater | Pinkaholic shorts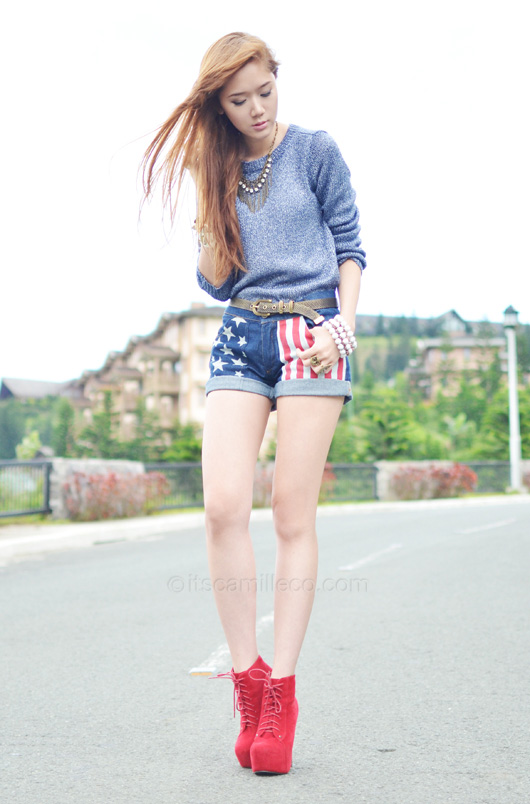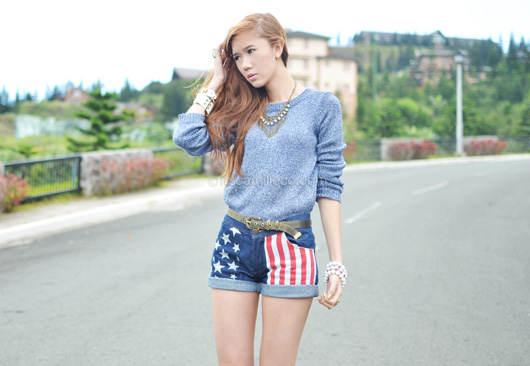 Candid-shot-that-turned-okay photo! :) I was really getting annoyed at the wind when my sister took this shot.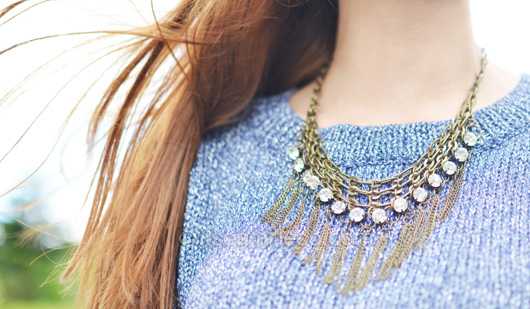 Mia Casa necklace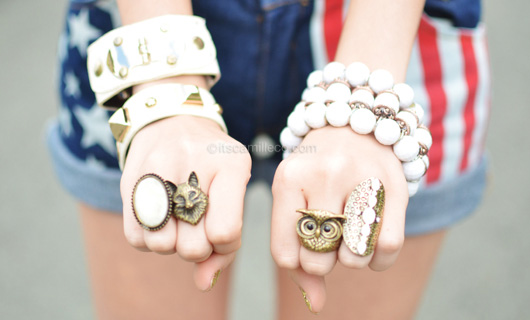 H&M wide leather cuff | Meg thin leather cuff | SM Accessories white bead bracelet | Gifts Ahoy white oval ring, wold ring and owl ring | Mia Casa gold ring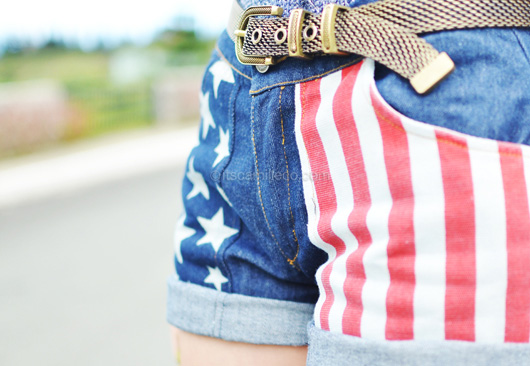 ZARA gold belt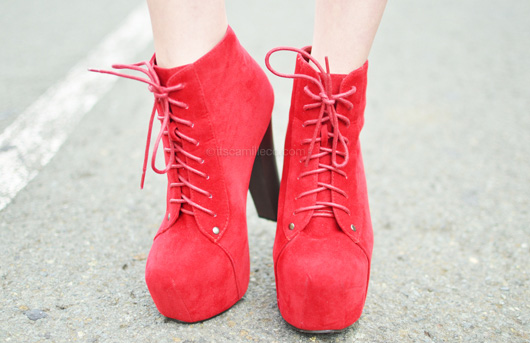 Five By Five shoes
Hype this look on Lookbook.nu here.