If you've seen Preview's Best Dressed issue last July, I'm sure you've seen this photo. I can now say I've climbed a tree in a freaking gown! It's all worth it though. I mean look at this shot!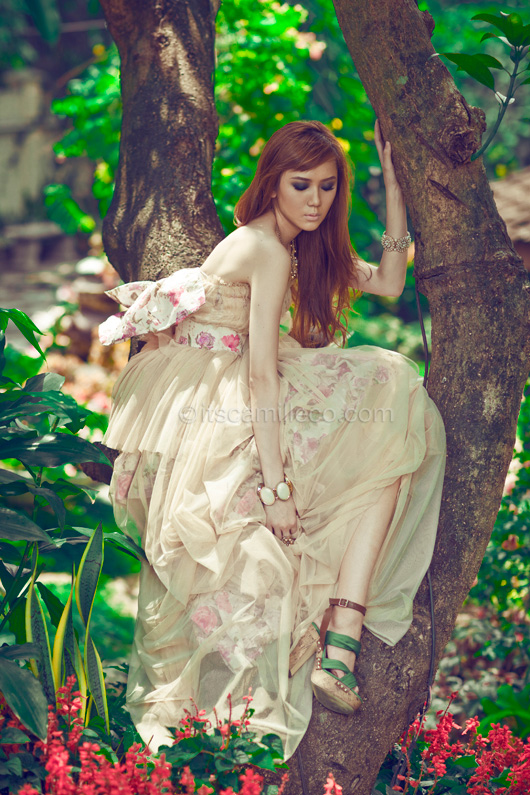 Gown designed by me | Kenneth Cole necklace | H&M bracelet | H&M shoes
And here's another photo–the shot that didn't make it: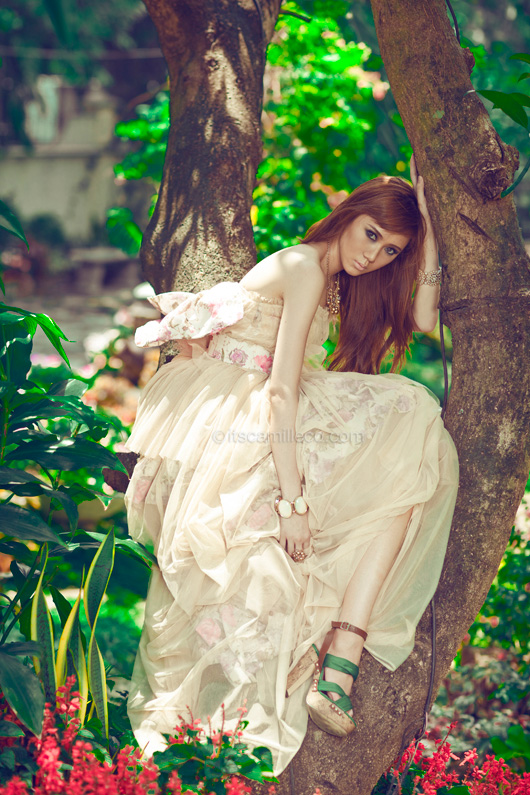 (Photo by Pat Dy | Makeup by Pong Niu | Hair by John Valle)
Hype this look on Lookbook.nu here.
This is also the same gown you see whenever I take my outfit shots outside my atelier. It's actually part of a 4-piece collection I made as a featured artist for Shu Uemura's event at Robot last year. My inspiration was Japan's spring blossoms. I combined tulle and floral printed cotton for the materials and kept the finishing raw to achieve this effect. If you've noticed, the huge ribbon at the back is also a Japanese reference. Actually, all 4 pieces of this collection have obi belt-inspired ribbons like this.
What do you think? :) For those interested, this gown is still available at my atelier.