I don't even know how to explain this look. I just got a bunch of things and they unexpectedly turned out okay.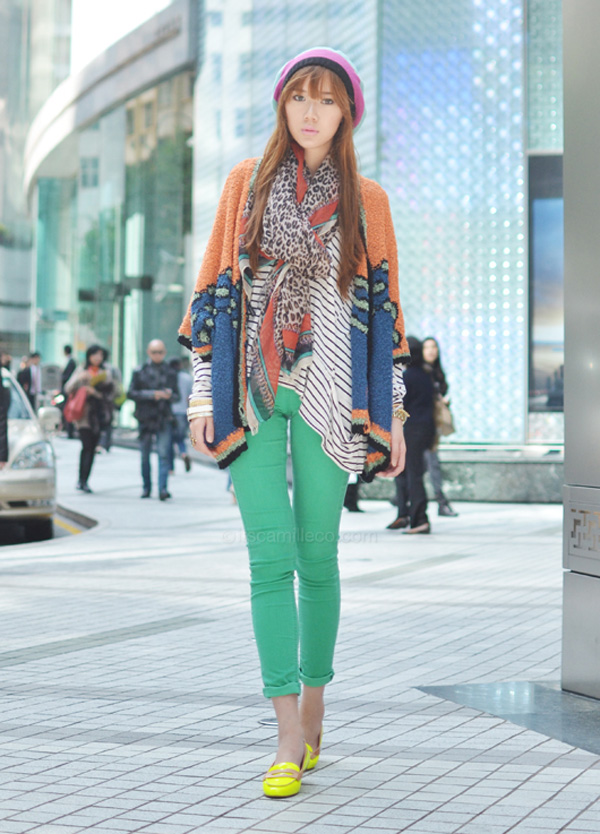 Tip: Look for at least one similar color present in all of the pieces; if not, at least colors belonging to the same family.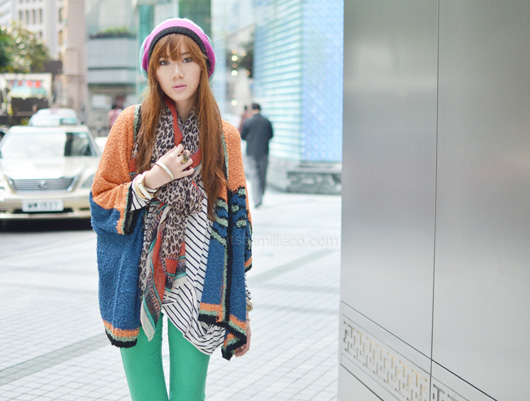 Topshop striped top | From Hong Kong cardigan | Topshop pants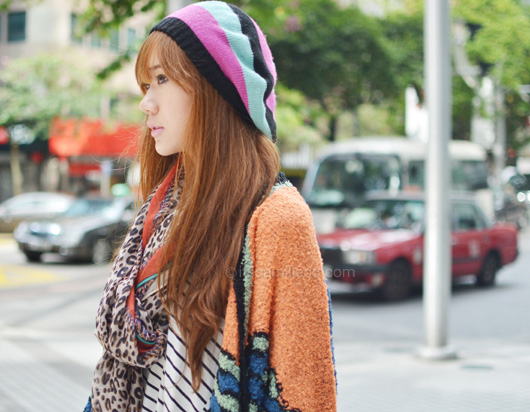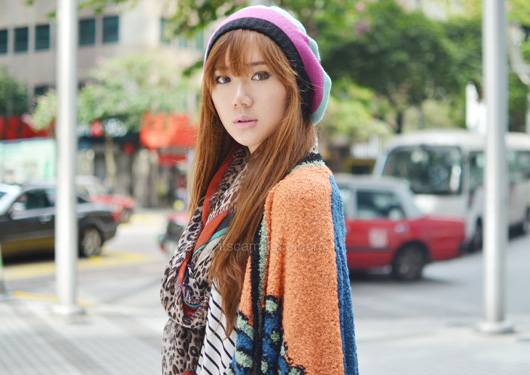 H&M hat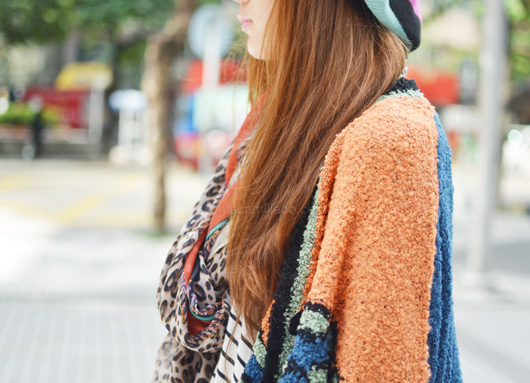 Hang Ten scarf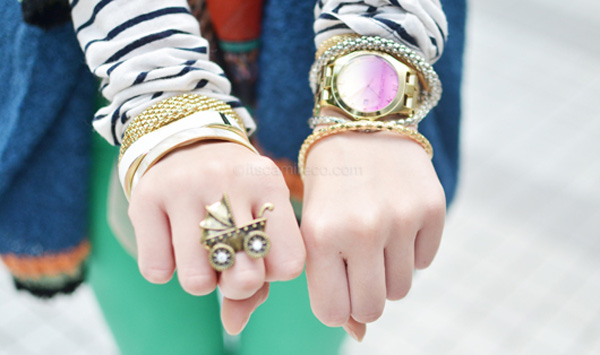 Mauve white square bangle | H&M silver and gold bracelets | Marc By Marc Jacobs watch | Gifts Ahoy ring

Staccato fluorescent shoes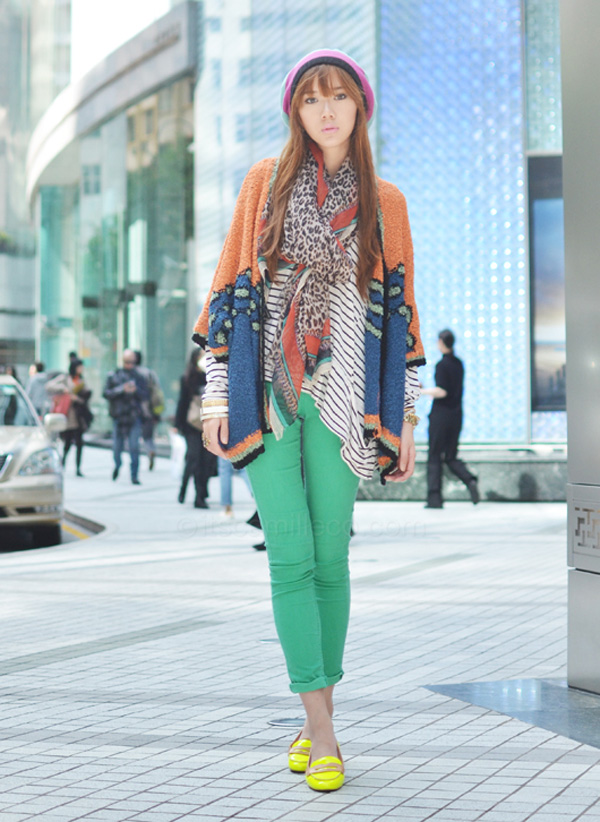 Hype this look on Lookbook.nu here.