Every New Year's Eve, I wear either something red or gold or polka-dotted. They say these bring in luck for the year ahead.
Here's what I wore to greet the New Year. (Warning: My sister and I had too much time on our hands yesterday so prepare for a lot of photos. Pagbigyan niyo na ko, New Year naman eh!)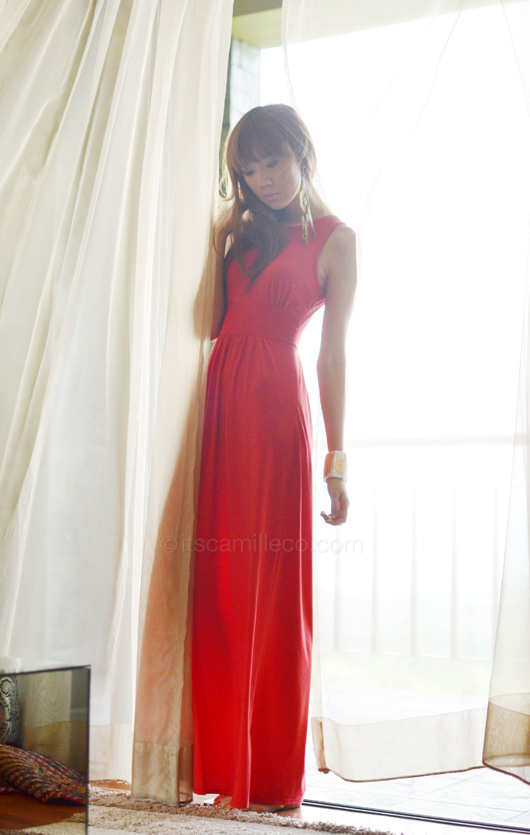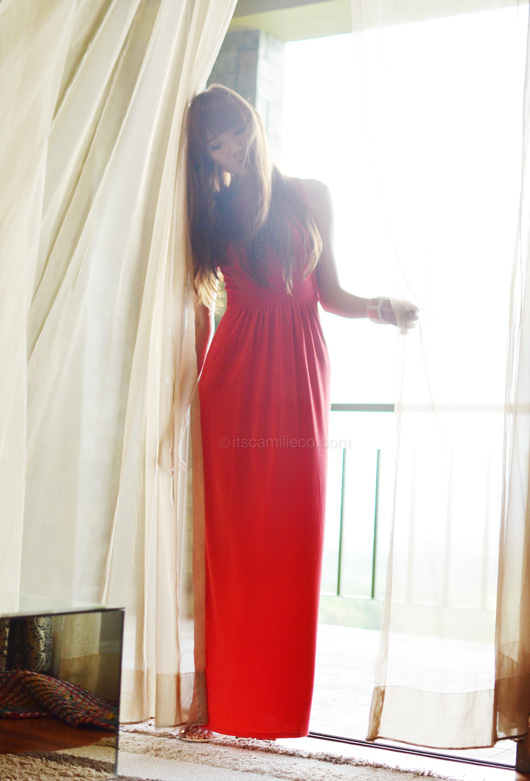 As usual, we spent New Years at our home in Tagaytay–just some quiet time with my family, away from the hustle and bustle of Manila. Life in Tagaytay is so laidback, hence the outfit. Definitely no heels!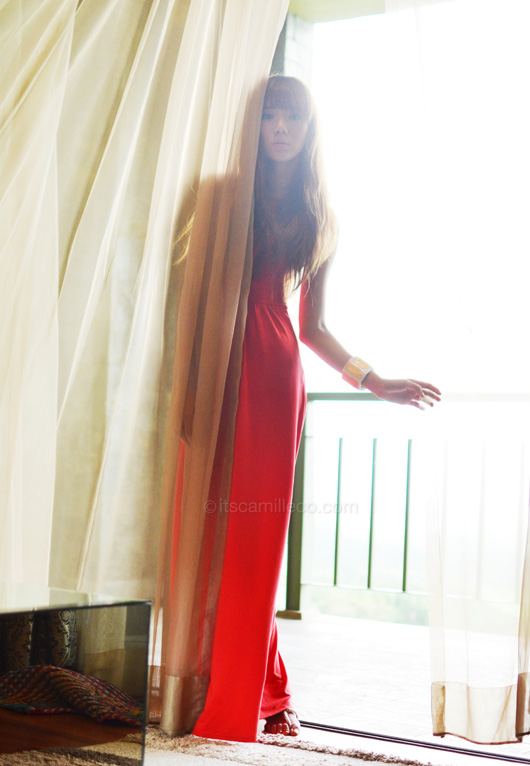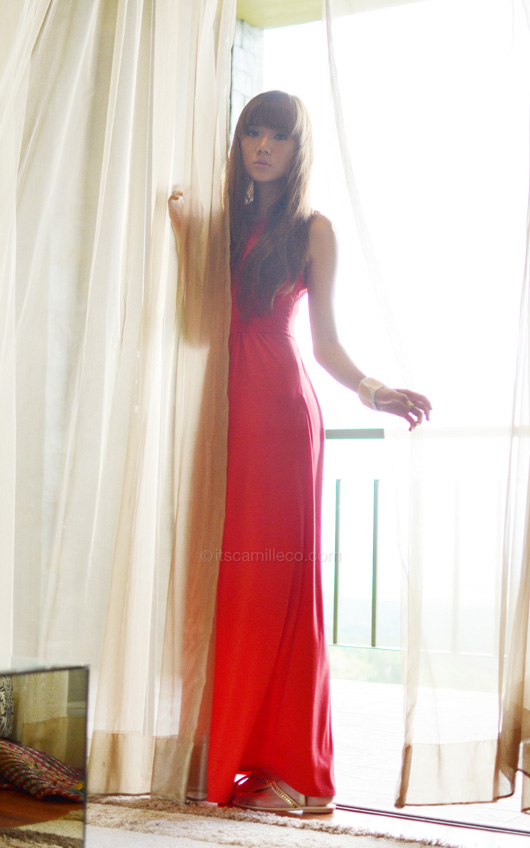 Una Rosa maxi dress | Topshop gold sandals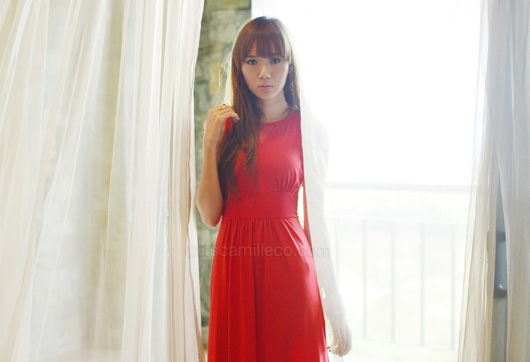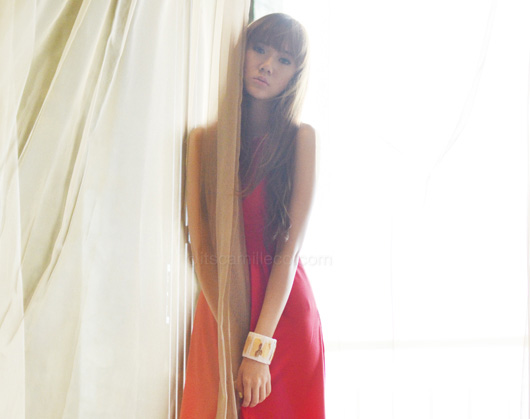 I kept my accessories simple and wore just a few statement pieces. My red hot dress already speaks for itself anyway. I love how striking it is despite its simple silhouette.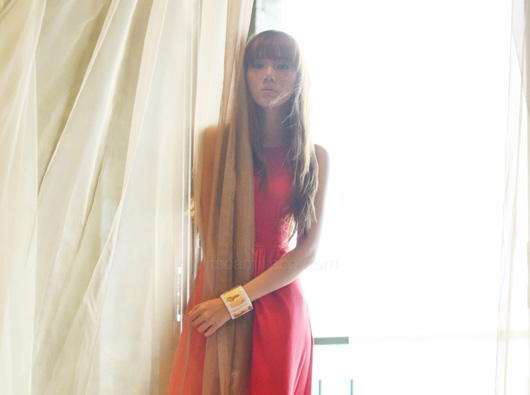 Something to remember–when wearing earrings like these, skip the necklace. You have to choose: either wear a pair of really big dangling earrings; or wear a necklace. Never both at the same time. If you choose to wear a necklace, you can try simple stud earrings instead, like the ones found here.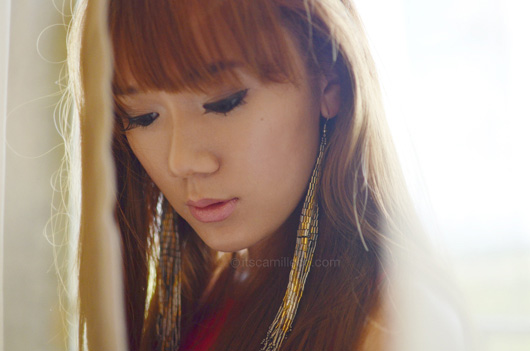 Yhansy earrings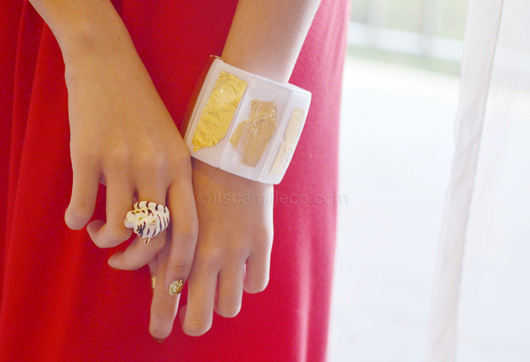 Thrifted ring | Project Muse bangle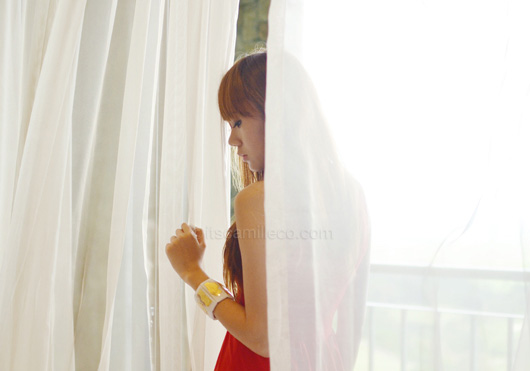 Hype this look on Lookbook.nu here.
So, IT'S THE YEAR TWO THOUSAND AND TWELVE! (Yes, kailangan talagang i-spell!) I can't believe 2011 is over! Is it just me or did 2011 go by just like that?! So many things happened this past year–sooooo many HUGE changes transpired in ALL aspects of my life. At the start of last year, if someone asked me how 2011 will end for me, this is definitely not how I thought it would end. Nevertheless, I'm happy. I believe God has a reason for everything and I know He has got great plans for me this year. God, just so you know, I'm ready! Throw me those lemons! :)
When I started this blog on April of last year, I said I dreamt of making 2011 my year. I don't know if I was able to but I enjoyed trying. I believe that setting goals at the start of each year and putting them into writing are effective ways of keeping yourself in check for the rest of the year. They give you a clear path to whatever it is you want to achieve.
So what's my goal for this year? This year, I will set the bar even higher in everything that I do in all aspects of my life. I will do something new. I will welcome changes. I will strive for a better me.
How about you? What's your goal/s for 2012?