Don't you just hate it when the shoebox that came with your shoes are either too big or too small they eat up so much space in your cabinet? Or when the shoebox is already too flimsy and tattered it looks like a rat lived in it? Well. you can always throw these shoeboxes away and just store your shoes on a shoe rack or inside a cabinet. But then again, they can get dirty easily and molds might even form. Eww. Solution? Acrylic shoeboxes from Howards Storage World! They're my preferred shoe storage solution! I swear i love these shoeboxes! First of all, no more time wasted opening and closing each shoebox, desperately looking for that pair of shoes. No more worrying over shoes getting dirty and deformed on your shoe rack or inside your cabinet. Acrylic shoeboxes are convenient and not to mention, chic too!!! You don't even need to hide them inside cabinets! Just stack them up and voila!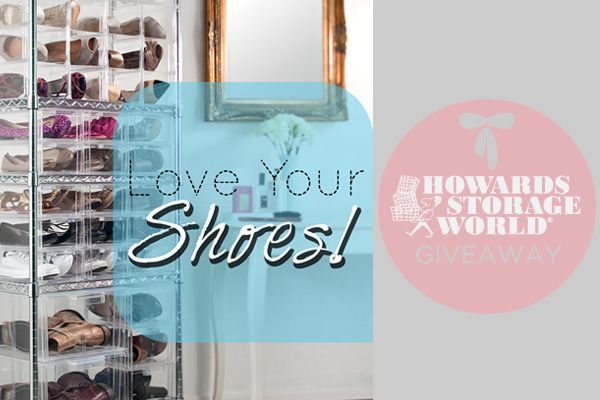 Howards Storage World acrylic shoeboxes come in 2 sizes–small for flats and shoes with shorter heels (priced at PhP 599.75); and large for sky-high heels, boots and giant wedges (priced at PhP 999.75). Because I love you, dear readers and care deeply about your shoes, I'm giving away 5 small acrylic shoeboxes each to 4 readers!!!! Here's how you can join:
Follow me on Twitter and Bloglovin'.
Like Howards Storage World on Facebook.
Leave a comment below with your name, Twitter name and answer to this question: "Why do you deserve to win Howards Store World Acrylic Shoeboxes?"
Tweet this: "I need to win those acrylic shoe boxes on https://itscamilleco.com! #ItsCamilleCoGiveaways"
Contest is open to Philippine residents only. Deadline for entries is on May 30, 2012, 11:59 PM. No multiple entries please. Entries will be shortlisted based on the answers. Out of the shortlisted entries, winner will be chosen via Random.org. Good luck everyone!
FYI, Howards Storage World is available in Shangri-La Plaza Mall, Robinsons Ermita and soon at Greenbelt 5.
P.S. To my big blog giveaway winners, I am SOOOOO sorry for the delay. It's just taking me a little longer to compile everything, please be patient with me. I just got a little too busy the past few weeks. Please don't hate me. :(