Black accents when strategically placed are God's gift to women. They're not only flattering for all body types but they provide great contrast as well, making any look stand out instantly. It's such a powerful color, don't you agree? Take my outfit for example, without the black accents, my look wouldn't be as strong.
I love all the pieces I have on here! Denim + sheer sleeves, metal necklace, tribal skirt and attention-grabbing heel-less shoes! With their powers combined (yes, this line shamelessly takes inspiration from Captain Planet, I'm corny like that har har), it's hard not to make a statement!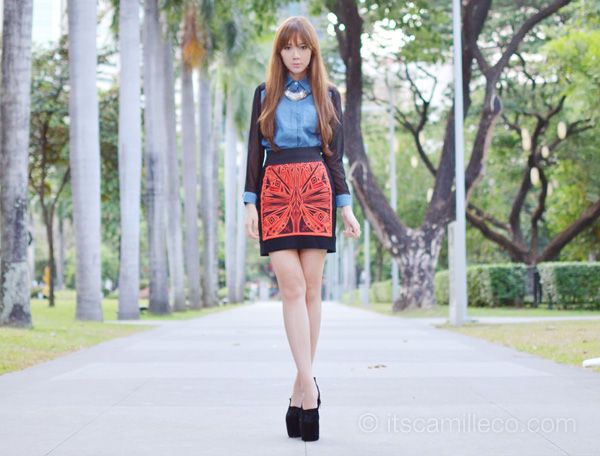 Hype this look on Lookbook.nu here.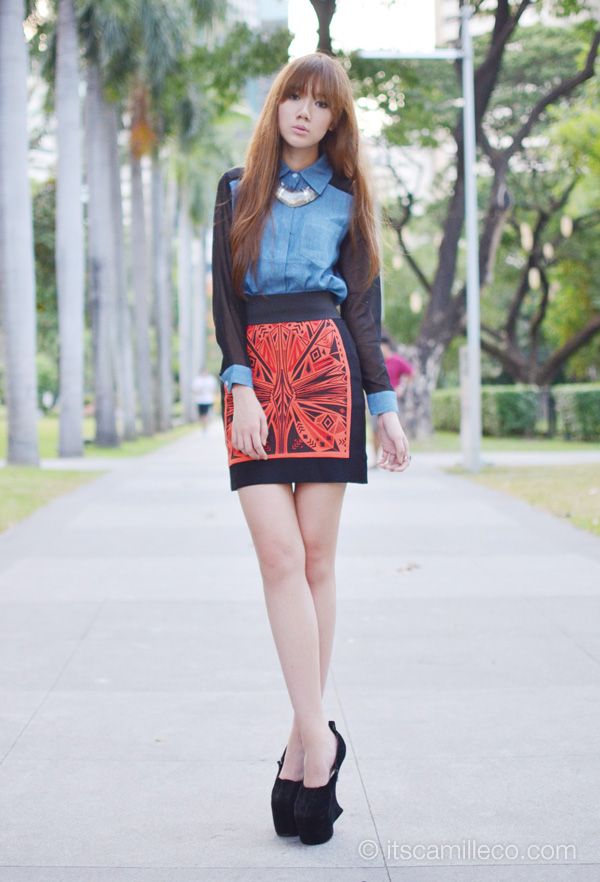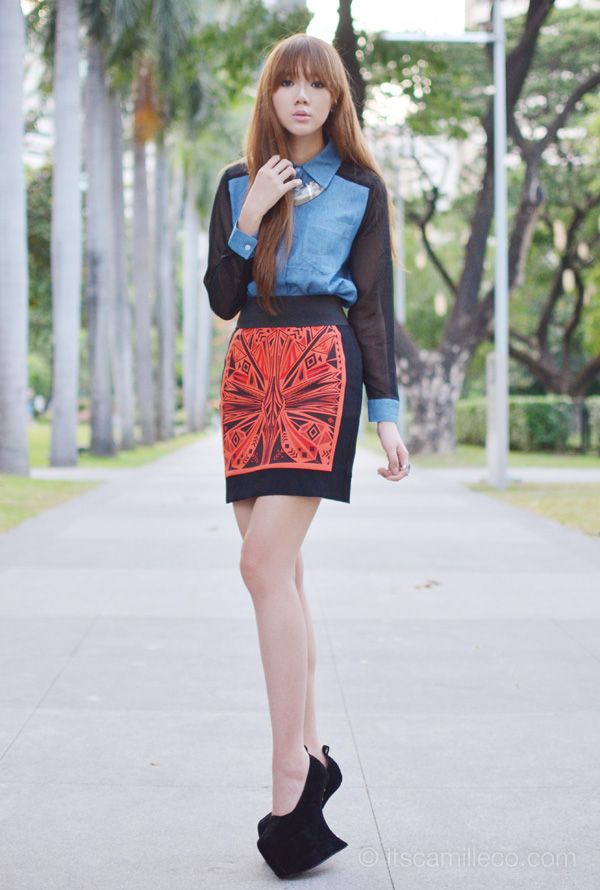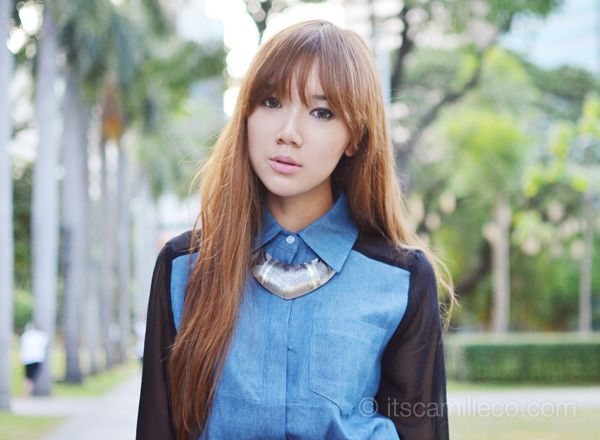 Trendphile top
Girls Are Weird necklace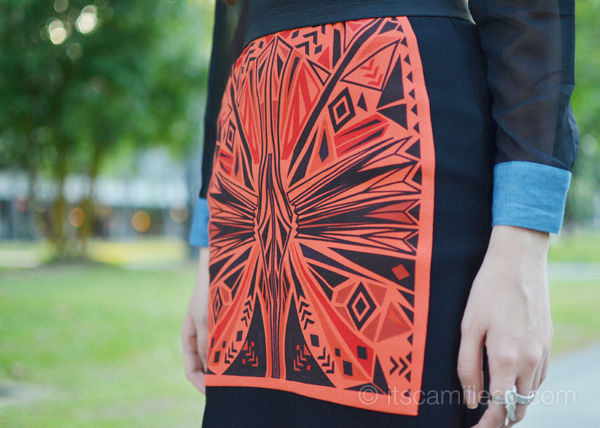 Sandro skirt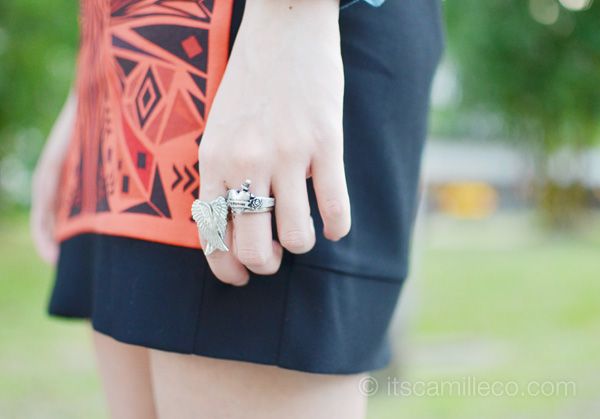 Peaches On Top wings ring | Gifts Ahoy heart ring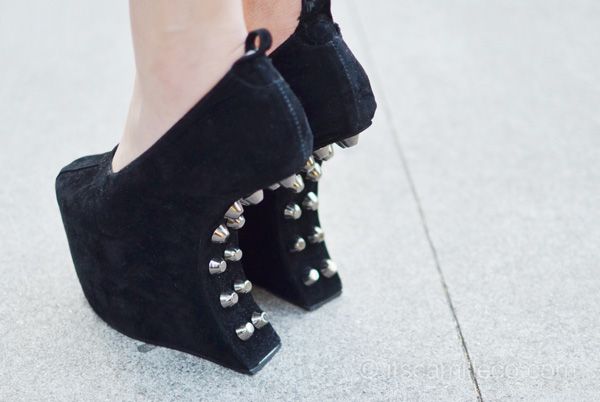 Vishoes shoes