It's always a pleasant surprise whenever I get emails from Lookbook.nu's THE Yuri Lee. This time, she emailed me to ask if I would be willing to be interviewed for this month's Beyond The Hype.
…Ummm okay, let me think about this.
HELLO!?!!? WHAT IS THERE TO THINK ABOUT?! It would be crazy for any Lookbooker to pass up an opportunity like this! I've always been a fan of the Beyond The Hype interviews. I think everyone who has been interviewed are great individuals who possess unique personal styles. I look up to a lot of them! To be included in that roster is just beyond amazing! I freaked out for quite a bit of course. Most of all, I was overwhelmed, honored and flattered. To Yuri and the rest of the Lookbook.nu team, thank you so much for allowing me to share more about myself through this interview. I never ever thought I'd be featured here. Thank you again. I enjoyed answering your questions! I love Lookbook.nu!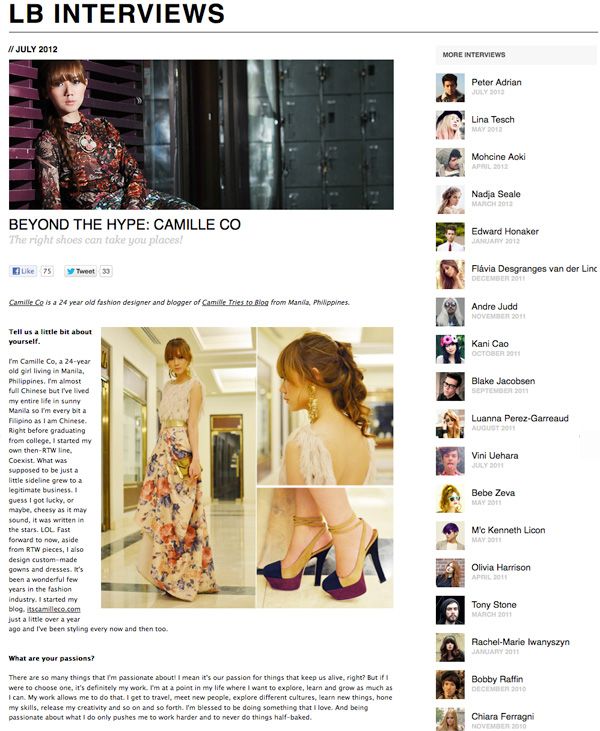 If you haven't read the full interview yet, you may read it here. I had so much fun answering this! It's definitely one of my favorite interviews so far. I was especially challenged by the zombie question haha! I hope you like it.