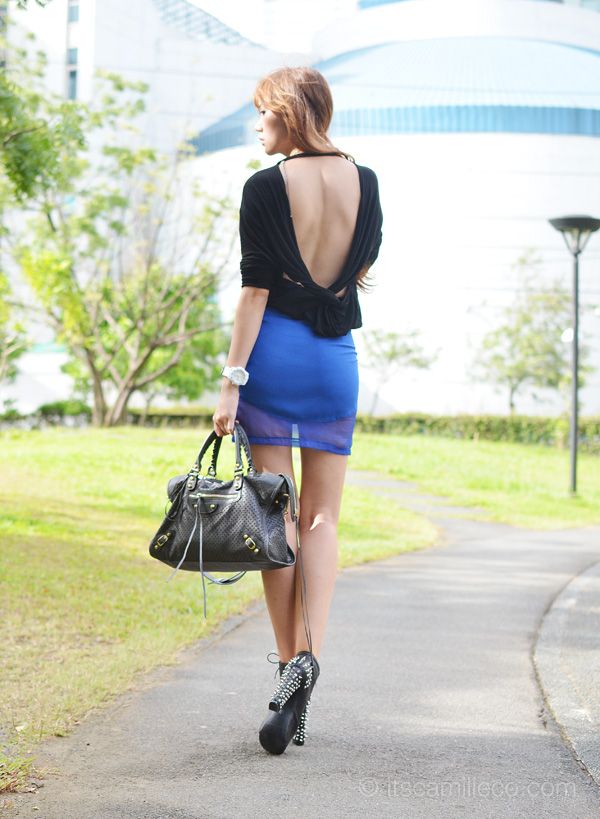 I found the perfect loose knit sweater from Stylista.Ph. The simple twisted knot detail at the back is just to die for! Don't you just love how it looks so lazy and laidback? I'm probably going to overuse this quite a bit. I can already see it now!
For this look, I paired my new favorite sweater with this really unique electric blue skirt from Choies. This skirt is a actually a bit daring for me. When I first saw it online, I thought it would be a little bit longer and not as tight. Oh well, I still wore it out anyway (while making sure I moved cautiously of course haha). It's nice to try something new once in a while!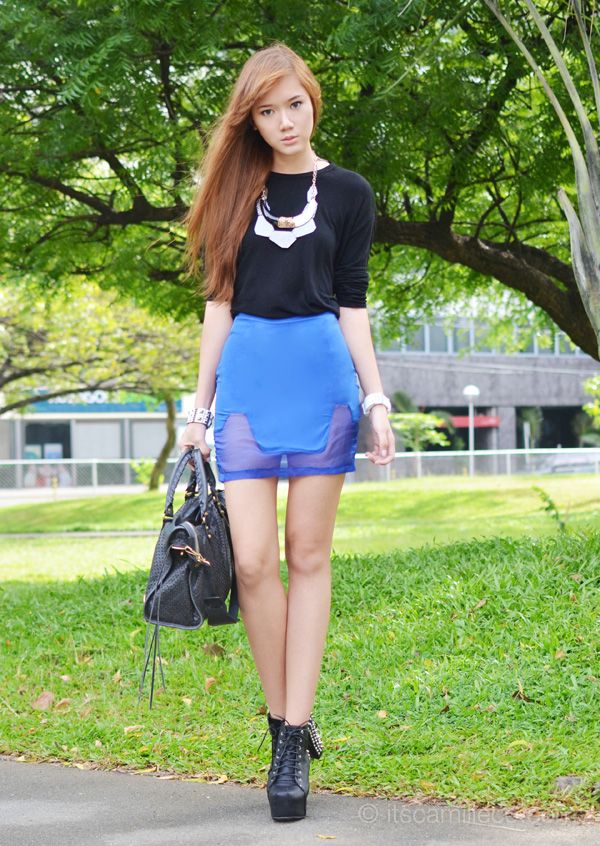 [button link="http://lookbook.nu/look/3928700″ size="small" bg_color="#e5b3b9″ window="yes"]Hype this look at Lookbook.nu[/button]
Stylista.PH top | Choies skirt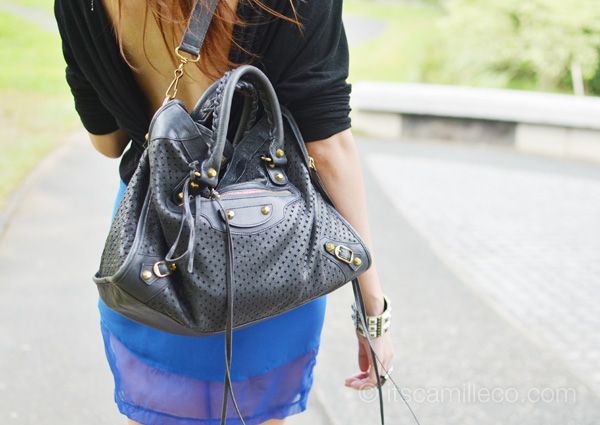 Balenciaga bag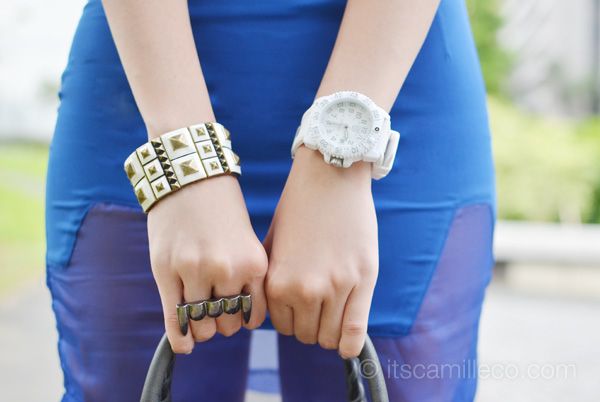 SM Accessories bracelet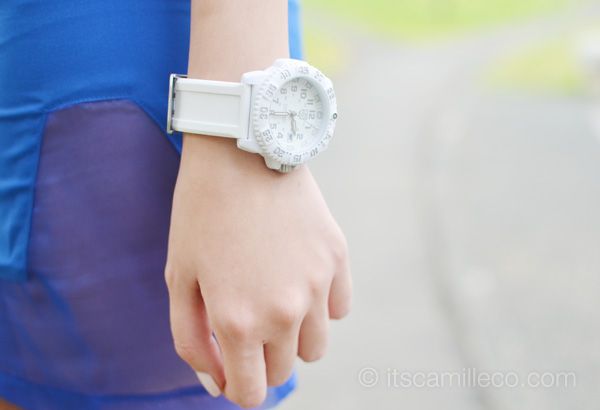 Luminox 3057 Whiteout watch
Did you know that this Luminox 3057 Whiteout watch was actually made for the US Snow Patrol? How cool is that! Naturally, you can only expect quality and durability with this Swiss brand. Its watches can even stay luminous for upto 25 years! No wonder Luminox watches are used by the US Army, Navy Seal and Air Force. I actually feel quite masculine using this watch!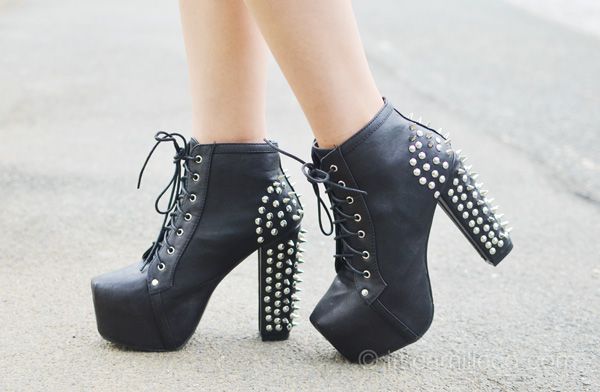 Caleigh Madison boots
My watch plus these boots, I think I'm ready for combat! Just maybe not in this skirt haha!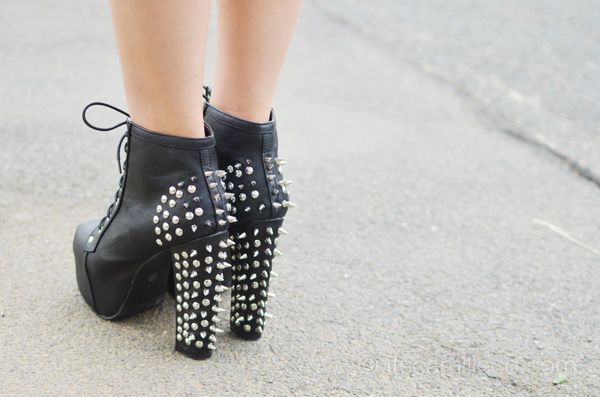 These shoes can kill!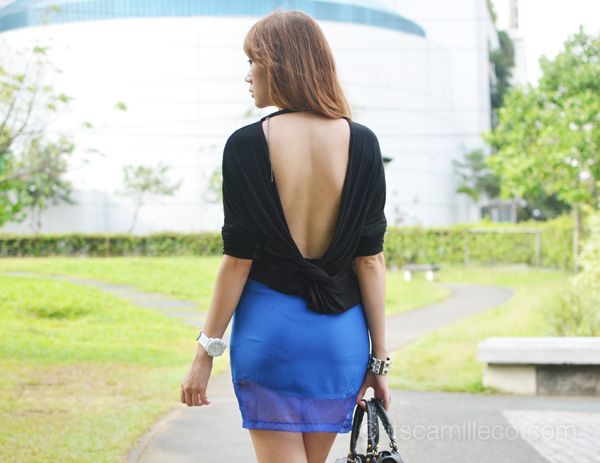 P.S. Just a friendly reminder that you can still vote/LOVE my photo here for the NYFW contest if you haven't still. :)