Whenever I hear someone say, "that's sooooo Camille Co" or when stylists tell me that the peg for their shoot is "Camille Co", I can't help but wonder what exactly they mean by that. I mean until now, even after answering countless interviews asking me about my personal style, I still find it so hard to explain my style in its entirety. It's probably because I welcome so many different looks and styles. I dabble into a lot of them and make them my own in what little way that I can–just like this one.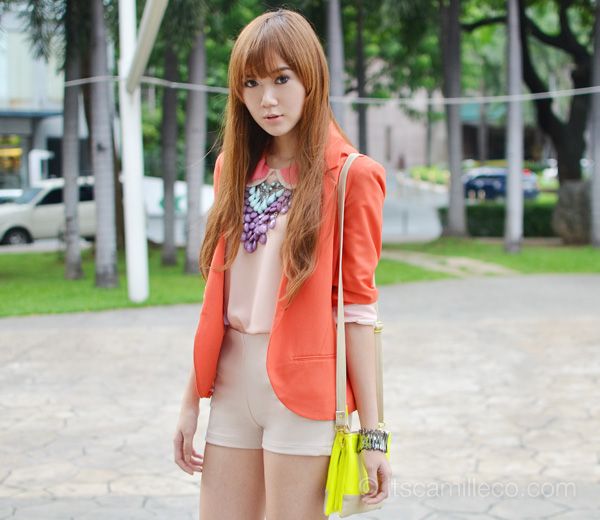 If you're an observant little fellow, you've probably already noticed that a lot of my looks have blazers and jackets on them. Blazers will always have a special place in my heart. I think they contribute a lot in making an outfit look put-together. This is why I always consider them must-haves for every girl's closet.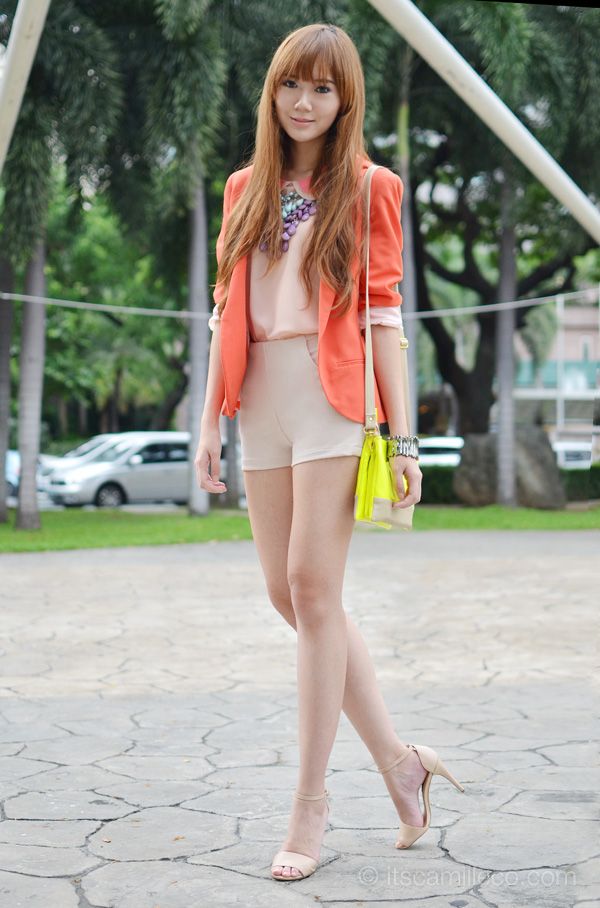 Whenever I dress up, I try my best to put little surprises here and there while making sure they're still in sync with my entire look and they're not out of place. Here, with both my top and blazer in coral shades, paired with shoes and shorts in neutral cream colors, my little surprises came in the form of my accessories and bag. To make my look a little less predictable and much more interesting, I added more colors to it by piling on necklaces in purple and cyan, then finished my look off with a bright neon bag. I really like paying attention to little details like these. See how big of a difference they made? I could've opted for a monotonous outfit, but where's the fun in that?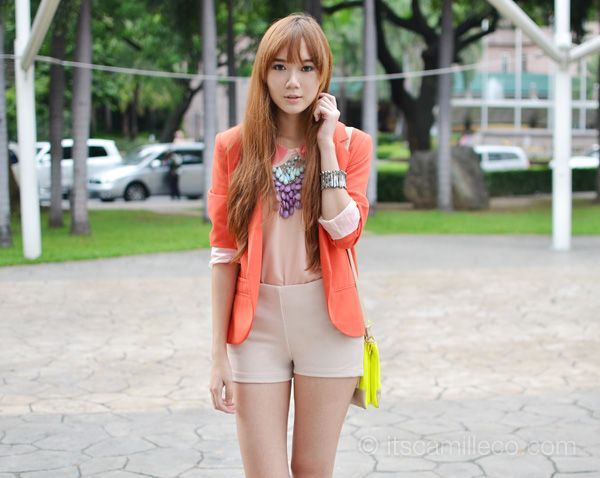 Apple & Eve blazer and top (available at SM Mall Of Asia) | SM GTW shorts (available at SM Mall Of Asia)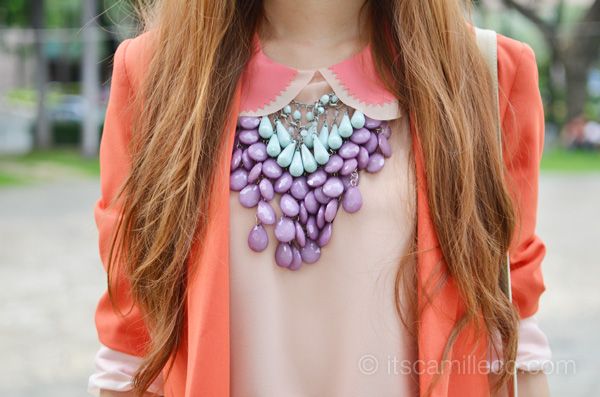 SM Accessories purple necklace (available at SM Mall Of Asia) | Wear Mauve cyan necklace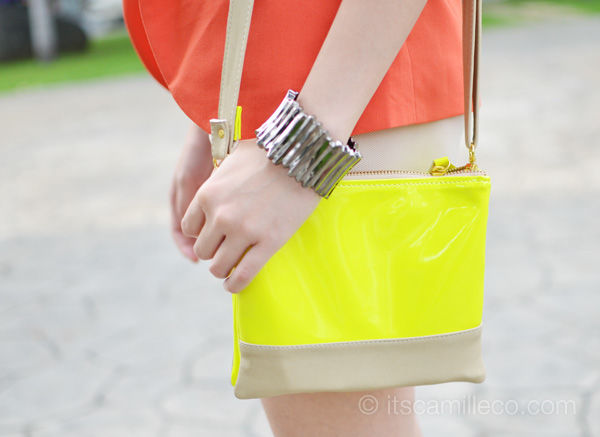 SM Accessories cuff (available at SM Mall Of Asia) | Flipped Out Cockatoos bag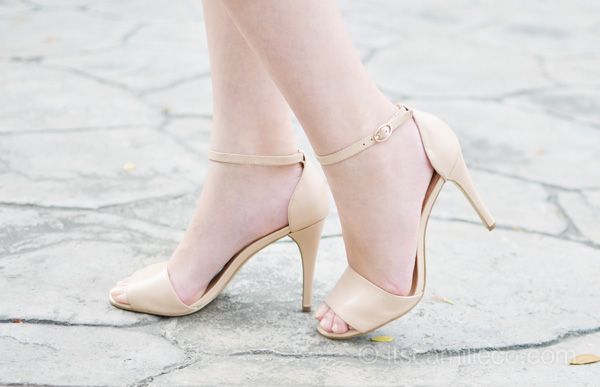 Mango heels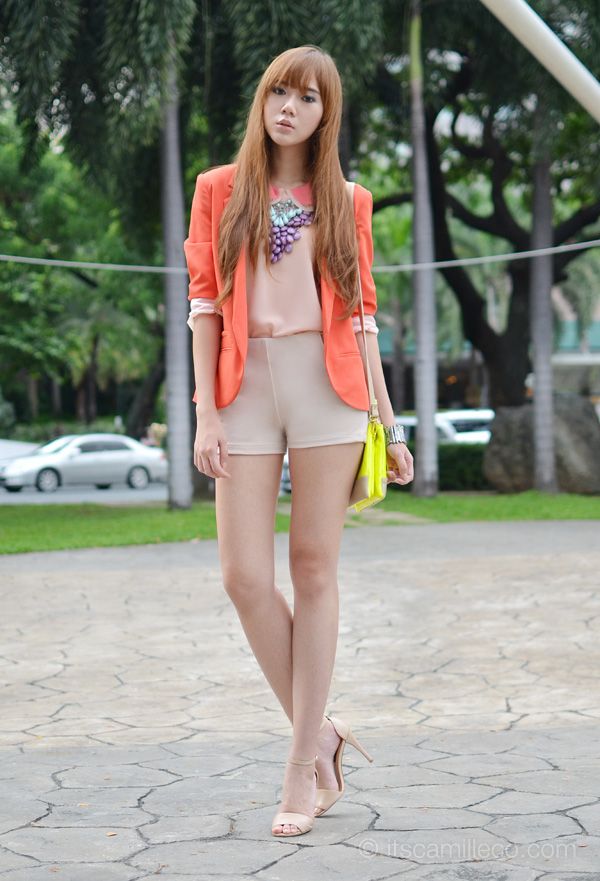 [button link="http://lookbook.nu/look/4002222-Coral" size="small" bg_color="#e5b3b9″ window="yes"]Hype this look at Lookbook.nu here[/button]
Now that we've got my outfit covered, let's talk makeup–the Camille Co makeup! (It still sounds so weird saying that haha!) I actually just got these makeup products from Laneige last week so let's use these as an example. For those who are not aware of the brand Laneige, it's a famous skincare and cosmetics brand from Korea.
Let's start!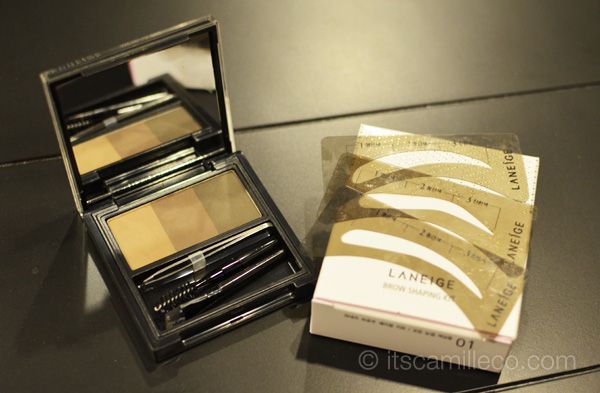 Whenever I go out and find myself too lazy to put on makeup, there are still a few things I just can't skimp on. One of them is fixing my eyebrows. I'm Chinese so I don't really have the fullest set of brows so this brow shaping kit from Laneige is great! It comes in a palette with 3 shades which you can blend to match the color of your hair. The kit comes with 3 eyebrow templates/stencils as well to guide girls who aren't that good at shaping their brows. My sister would love this! I always nag her about putting on even just a tiny bit of makeup–eyebrows and mascara, that's all I ask! But she always reasons out that she doesn't know how to draw on proper eyebrows. With these templates/stencils, she can no longer escape!
For my eyes, I tried Laneige's The Secret of Snow Crystal Palette in MultiProf Shadow No. 3. It's a mix of cream, pink and purple in satin finish. As I've mentioned before in my previous makeup tutorials how I like using palettes with 1-2-3-4 guides on them like this one. It's how I learned to apply eyeshadow on myself! They're really helpful!

Anyway, so as with all 1-2-3-4 eye shadow palettes, apply the 1st eyeshadow all over your eyelid and below your brow bone.

Apply eyeshadow number 2 on top of the 1st, make sure you are brushing from the outer area of your eye going inward.

Do the same for eyeshadow number 3. You can apply more of this color but focus on the outer area of your eyes first then brush inward like how you achieve smokey eye makeup.

Repeat the previous step in applying shadow #4. By focusing on the outer parts of your eyes and brushing towards the inner area of your eyes, more color sets on the outer area of your eyes, giving the illusion of bigger eyes. Don't forget to use eyeshadow #3 to blend this darker color in with the rest.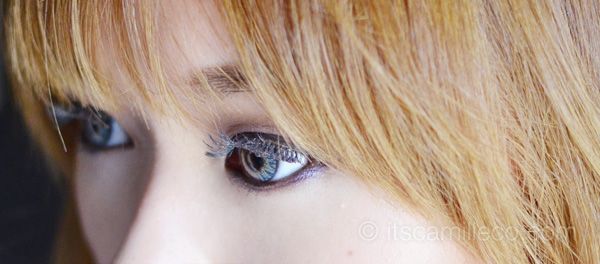 Last but not the least, line your lower lash line using eyeshadow #4.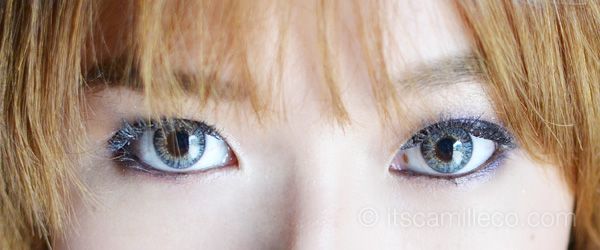 Tada! All made up and ready to. Whatever palette or eyeshadow I'm using, this is my go-to makeup. Easy as 1-2-3-4, right?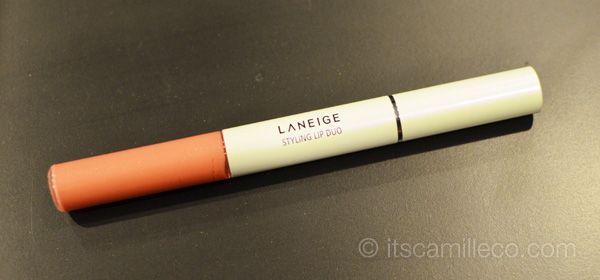 For my lips, I used Laneige Styling Lip Duo. It's a 2-in-1 lip stick and gloss. As with all of Laneige's products, this is extra moisturizing and satiny too! I love that it doesn't feel too think as well.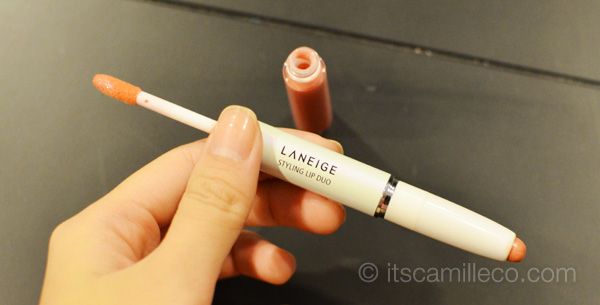 The color I used is Coral Beige which matched my coral outfit perfectly.
There you have it! Just a super quick tutorial on my eye makeup. Once again, most of the items I'm wearing here, from the clothes to my makeup, are available at SM Mall of Asia's BIG MOA Sale happening this weekend (September 14-16). Although I've already done my shopping at SM Mall Of Asia (as you can probably tell from my recent posts, har har), I'm still going back this weekend for more! I'll probably pay Apple & Eve a visit again! It's quite a revelation, right? They have the best tops perfect for business casual days! I'm looking forward to getting more of these Laneige beauty products too!
For more updates on SM Mall of Asia's BIG MOA SALE, follow @themallofasia on Twitter!