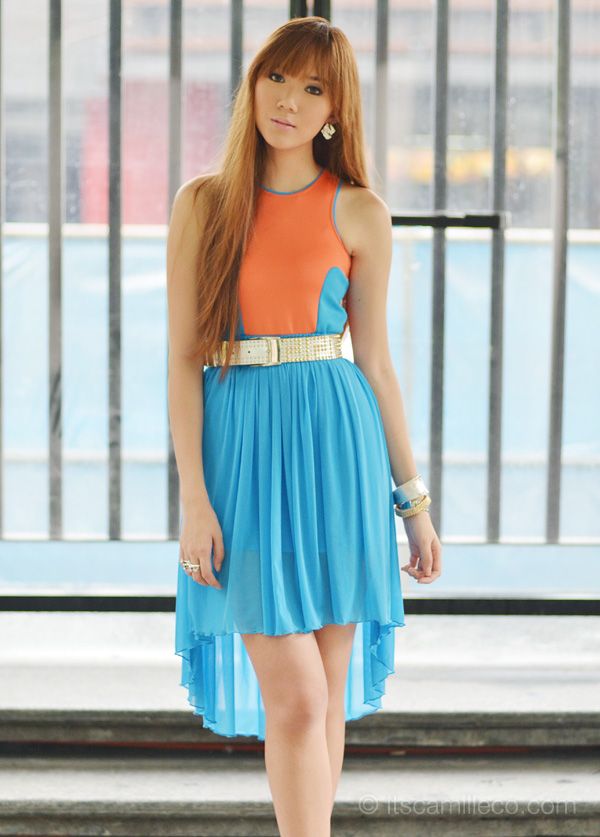 You'll see this on national TV soon!!! Can you guess what show I wore this too? I actually shot my outfit photos within the studio/network's compound so if you can guess that based on my background, then you're pretty good and that's one hint for you. The reason why I'll be on the said show is related to Pantene's Nature Care line. I'm sure most of you have seen their commercial with celebrities Angelica Panganiban and Cristine Reyes.
"Swaaaaaaay!"
"Bounce!"
Ring any bells?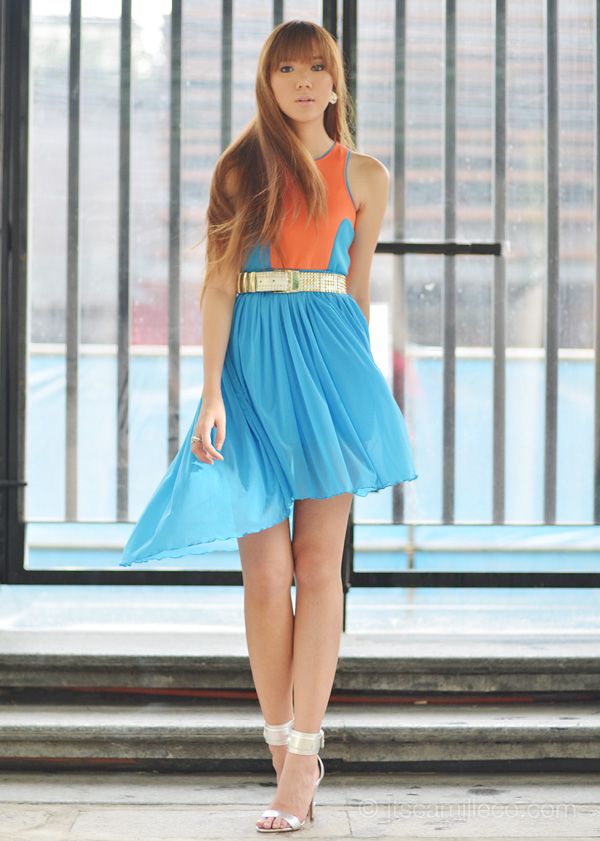 I'm definitely "sway" this time around. And because feel na feel ko ang sway, mega-sway and flip naman ako! I love how my hair resembled my skirt's movement as well in this photo. Well, that's Pantene for you! Smoothness and full of life, indeed!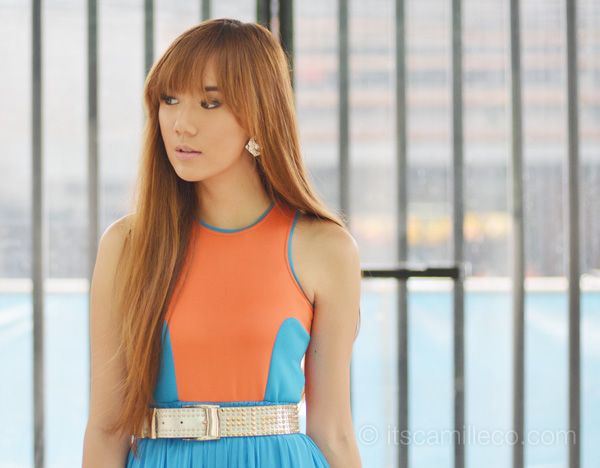 SM Accessories earrings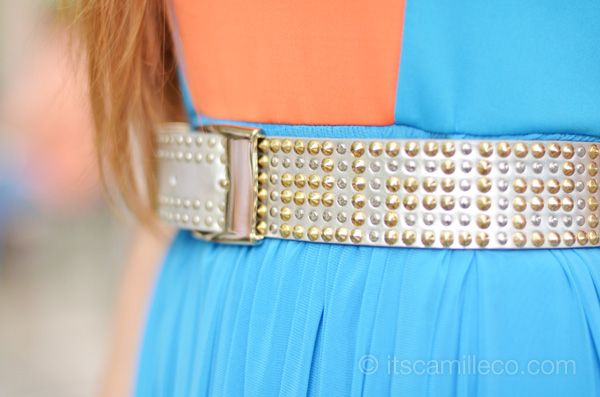 Versace x H&M belt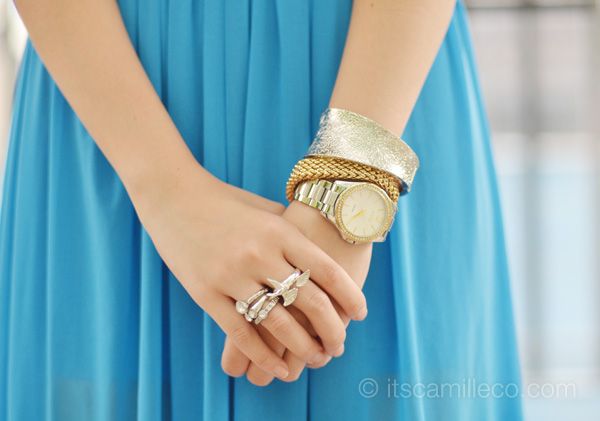 Axis watch | SM Accessories silver cuff | H&M gold bracelet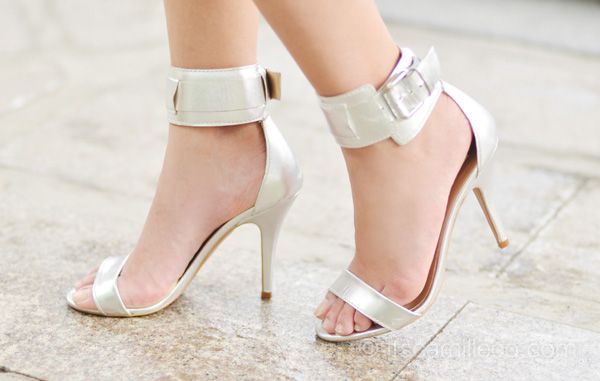 Mango heels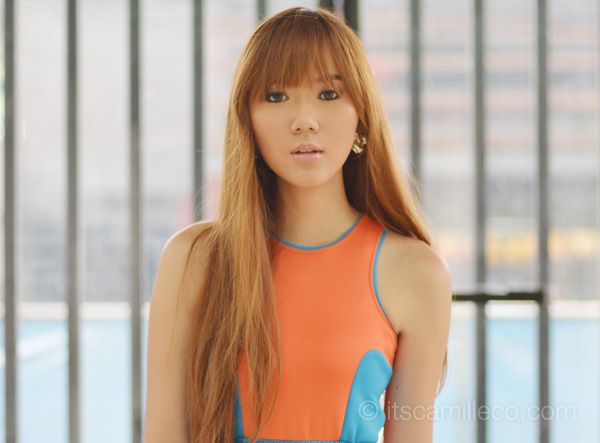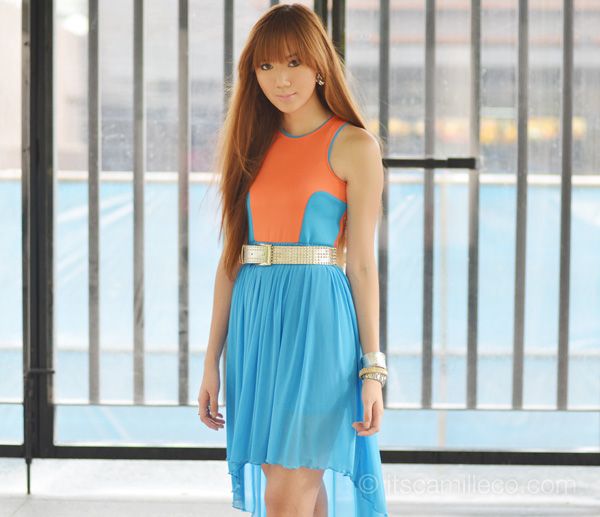 [button link="http://lookbook.nu/look/4024864-Sway" size="small" bg_color="#e5b3b9″ window="yes"]Hype this look at Lookbook.nu here[/button]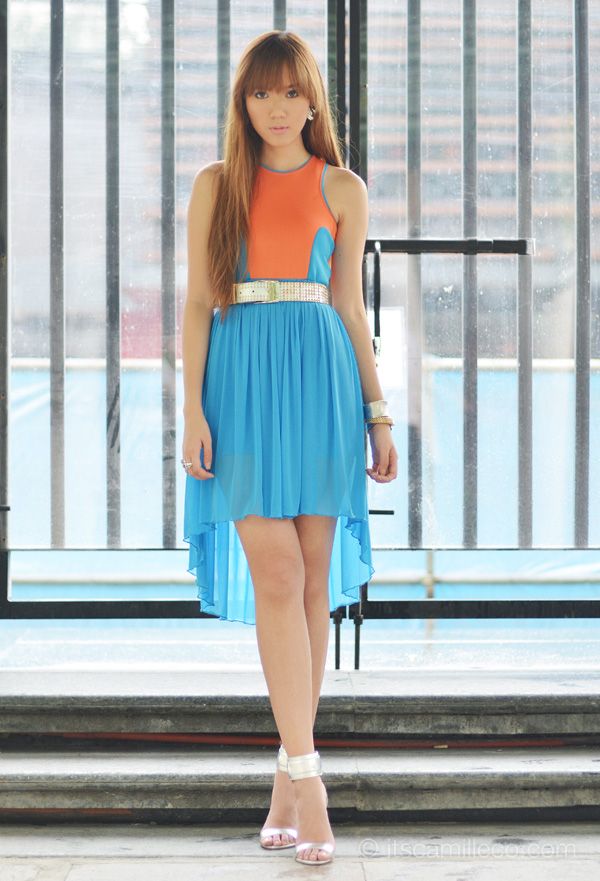 Since the shoot was for national TV, I wanted to wear something simple yet bold at the same time. I didn't want to wear anything too complicated and layered. In my opinion, daytime shows (another hint for you) require wardrobe that are relate-able and fuss-free. A simple mullet dress like this is perfect! I just made it more interesting by wearing it in bright colors. Minimal accessories are also preferred to avoid adding any distractions. The focus should be on my face and hair after all!