Injecting a little fun again on corporate dressing! I can never really live without prints and colors, maybe even if I was working the corporate ladder in a 9-5 job. I'll probably cause a few headaches for the HR department or my boss and get in trouble with the way I dress. They'll say, "Camille, you dress too… happily!"
Meh. Bite me (with matching bratty little face and tongue sticking out)! Haha! Just kidding. I wouldn't want to get fired.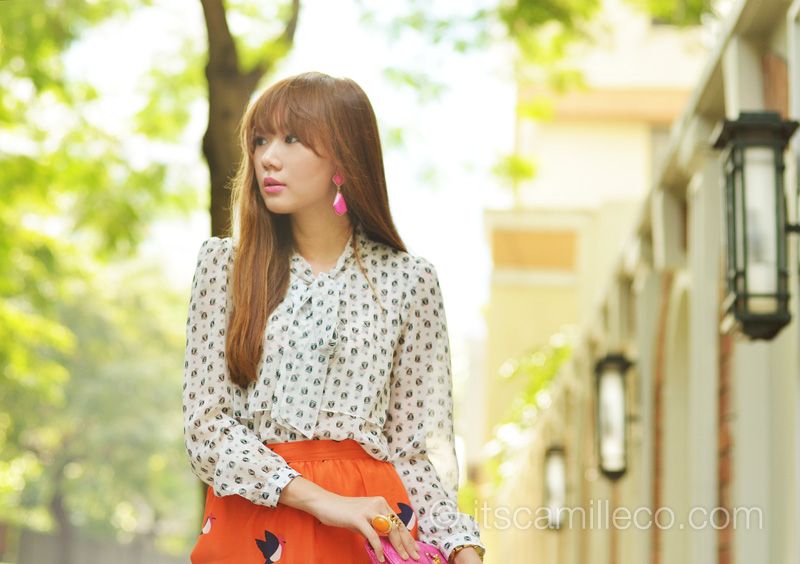 So anyway, let's just pretend I do have a 9-5 job with a boss and HR department that aren't killjoys. I'm sure they'll end up loving this owl-print top as much as I do! I mean look at those owls! They're so freaking cute! If you work at a more conservative company and bright colors aren't really that accepted, you can always pair this with a navy blue or olive green skirt. Tan would work great too!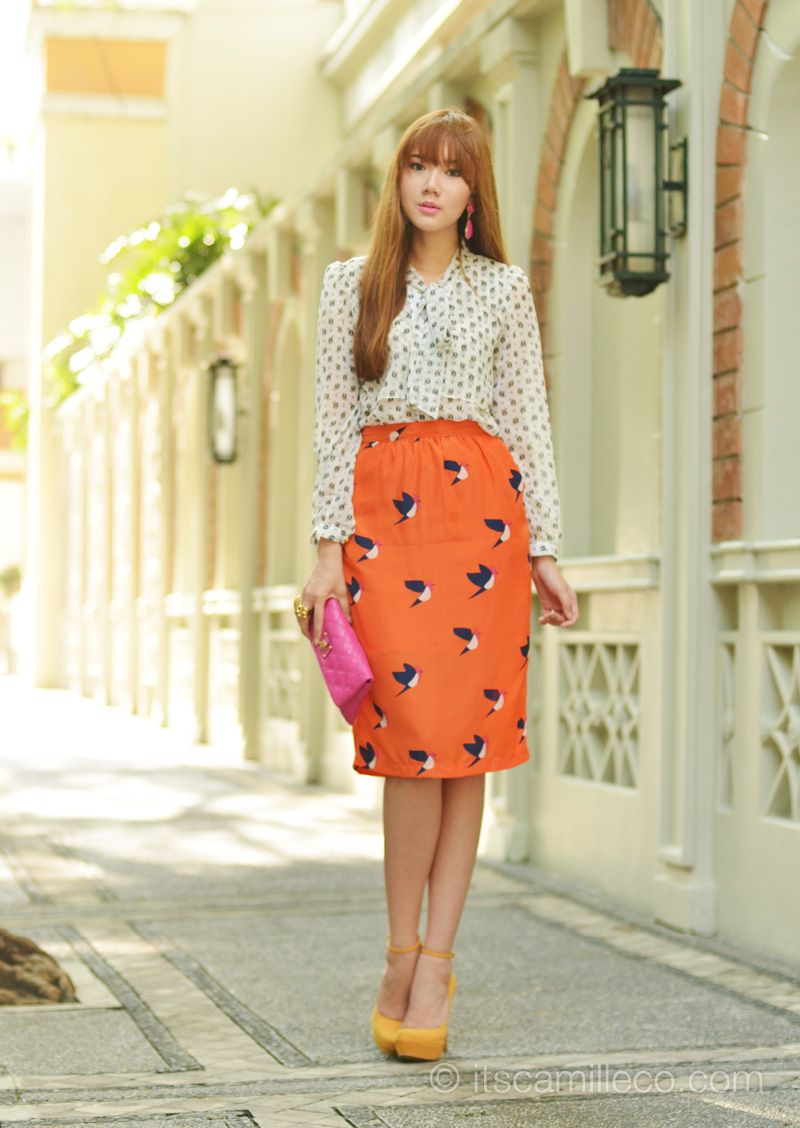 In my opinion, people who dress happy, feel happy. Sometimes, what you wear can really set your mood for the entire day. So if you're lucky enough to be working for a company that aren't as strict with the dress code, I say go for some prints and colors once in a while. Of course I'm not saying you should wear neon to a meeting with the big bosses. It's a given that you do have to consider your agenda for the day and who you're meeting. If your agenda is clear and it won't affect any of your meetings, brighten up your day why don't you?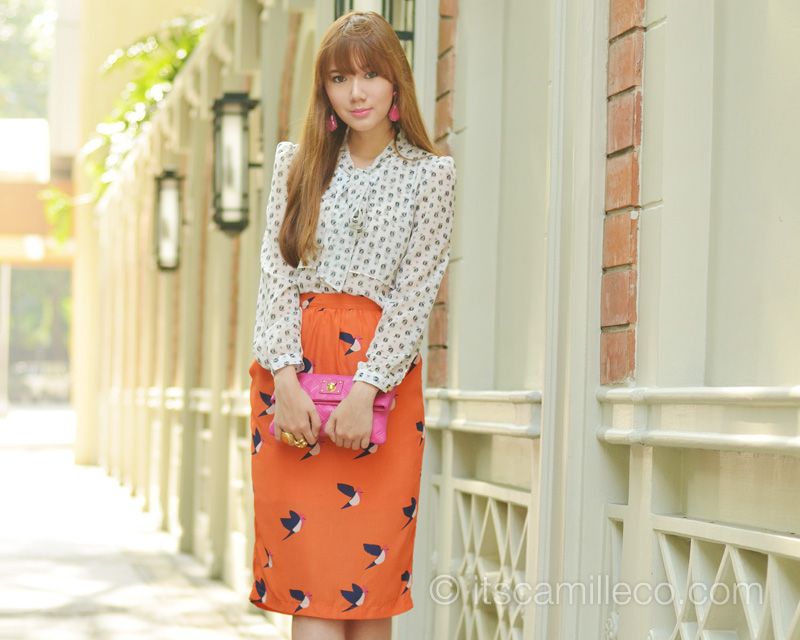 [button link="http://lookbook.nu/look/4147834-Birds" size="small" bg_color="#e5b3b9″ window="yes"]Hype this look at Lookbook.nu here[/button]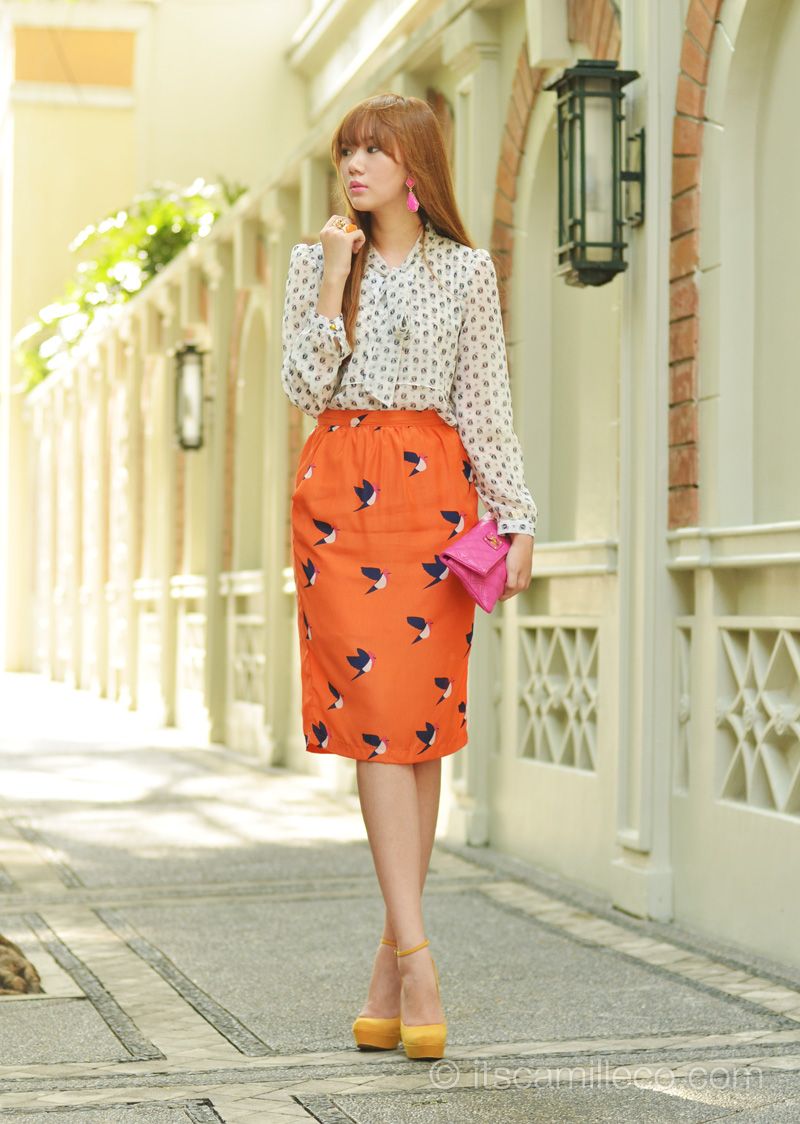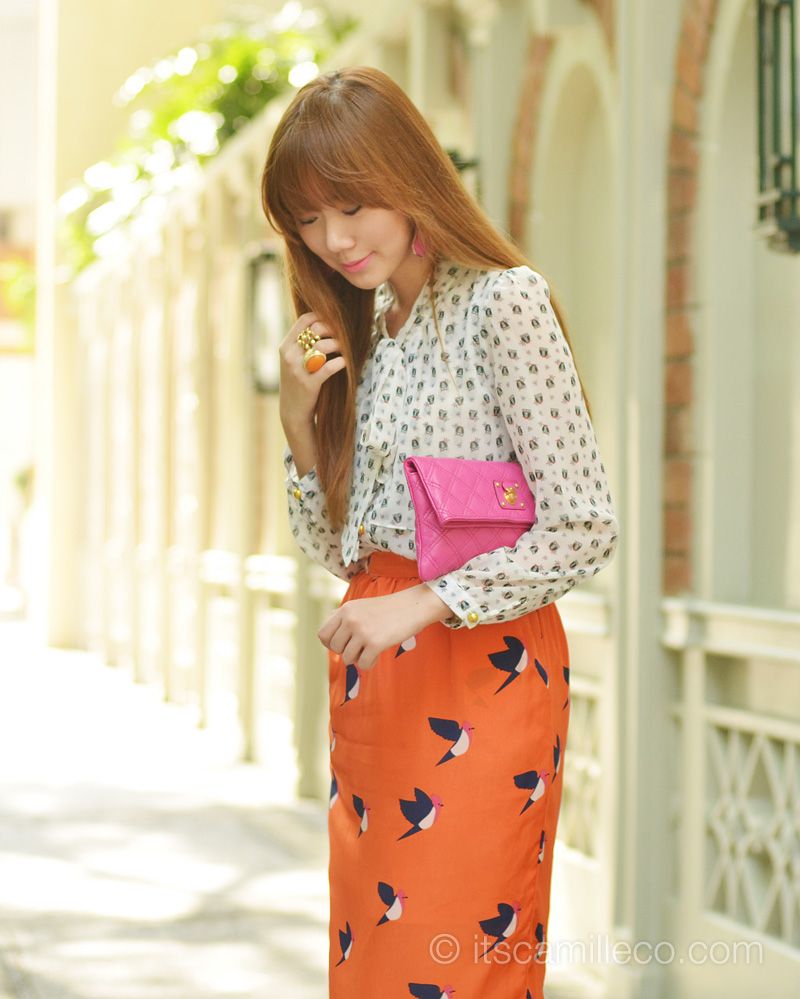 SM GTW skirt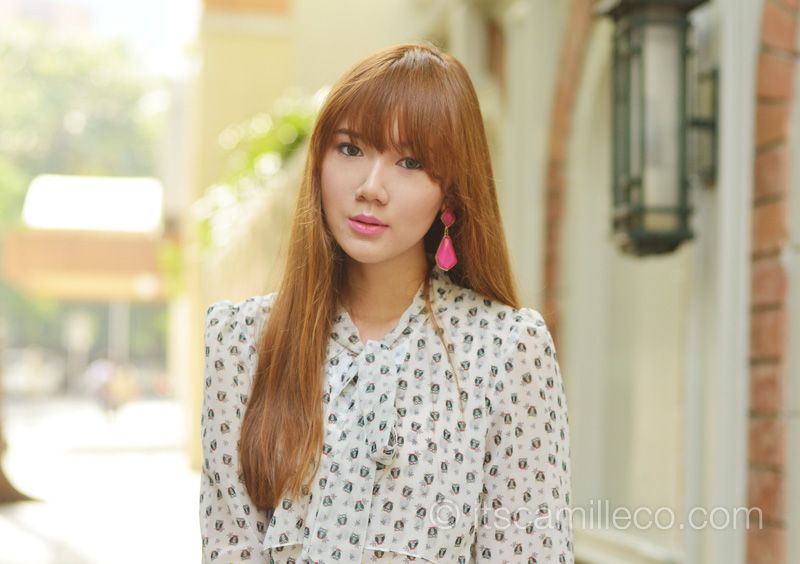 SM Accessories earrings
Apartment 8 top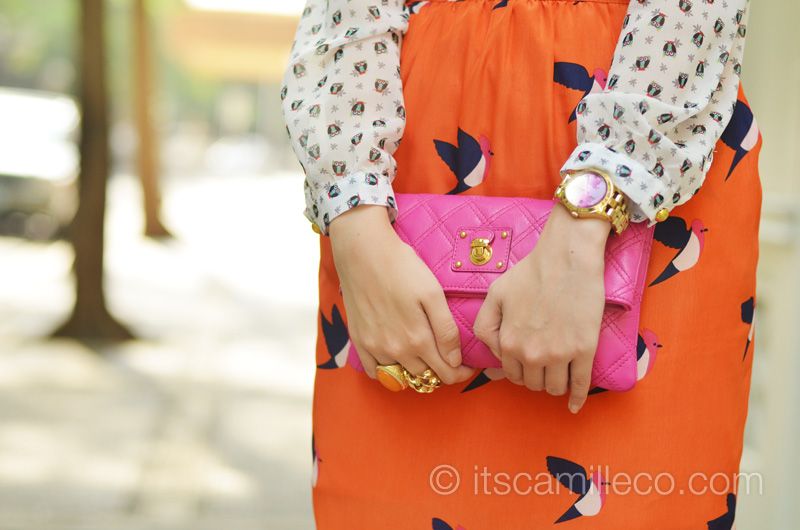 Marc Jacobs clutch | H&M orange ring | SM Accessories gold ring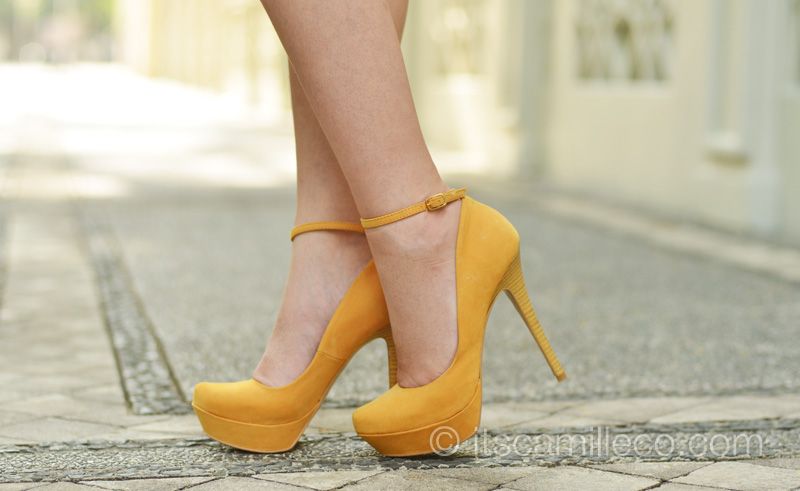 Bershka heels