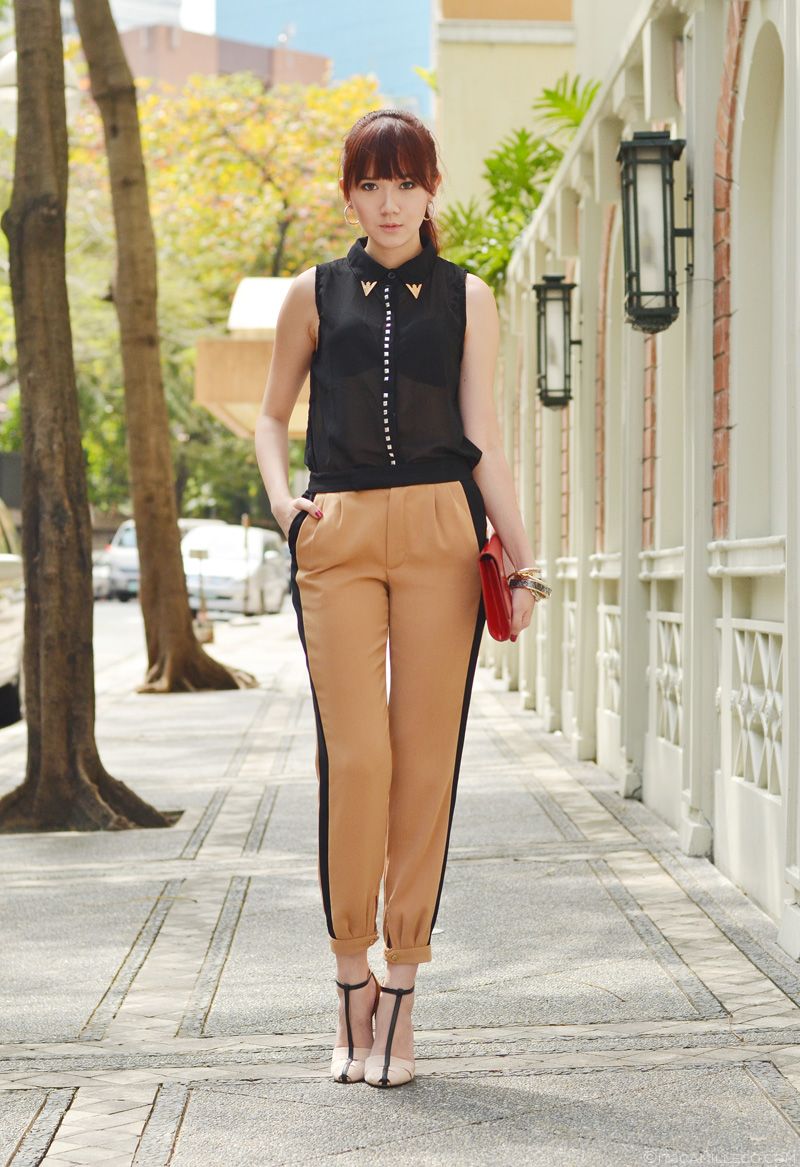 I've been staring at my laptop for a good half hour already and I still can't think of anything to write along with this post. I've been feeling quite burned out these past few days so maybe it's starting to get to my brain. Oh noes, there goes my future as a rocket scientist. Anyway, I'll try my best to pull myself together. Maybe I'll manage to string a few words together to describe this outfit adequately. Just don't expect anything witty.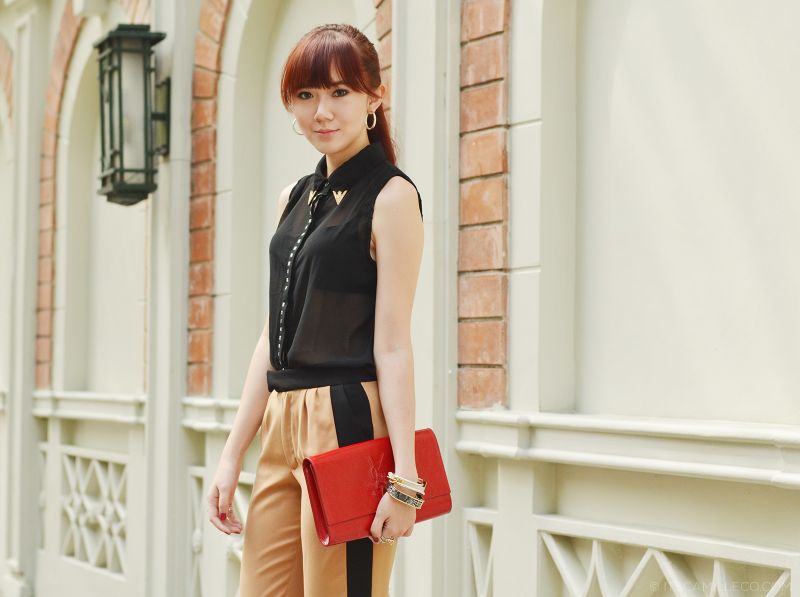 Black top, tan pants, red bag.
You, Tarzan. Me, Jane.
LOL! Let me try that again.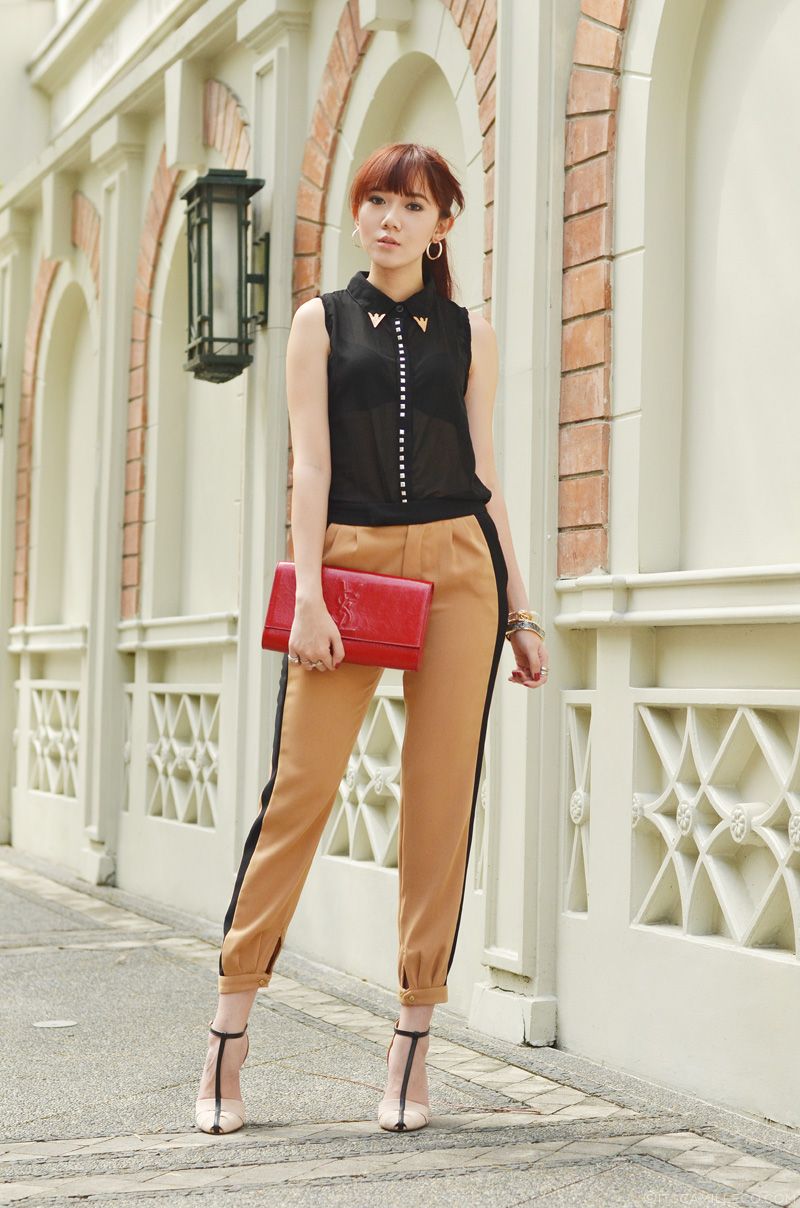 I've been wearing a lot of skirts and shorts these past few days that my pants are starting to feel neglected. Since I was doing a lot of errands this day, I decided I'd take them out for a spin. It's a fairly simple outfit–just a sheer top in classic black matched with tan pants.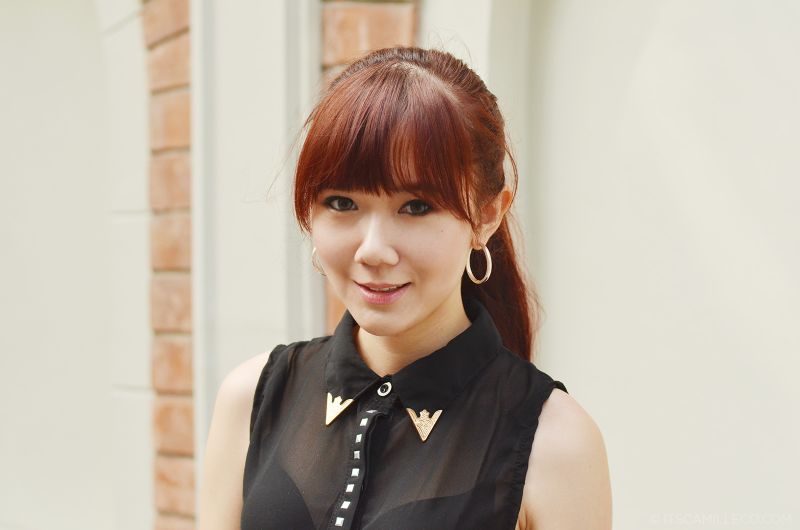 Thomas Sabo earrings
Since my top already has shiny buttons and metal collar tips, I refrained from wearing any necklaces and just wore this pair of hoop earrings from Thomas Sabo.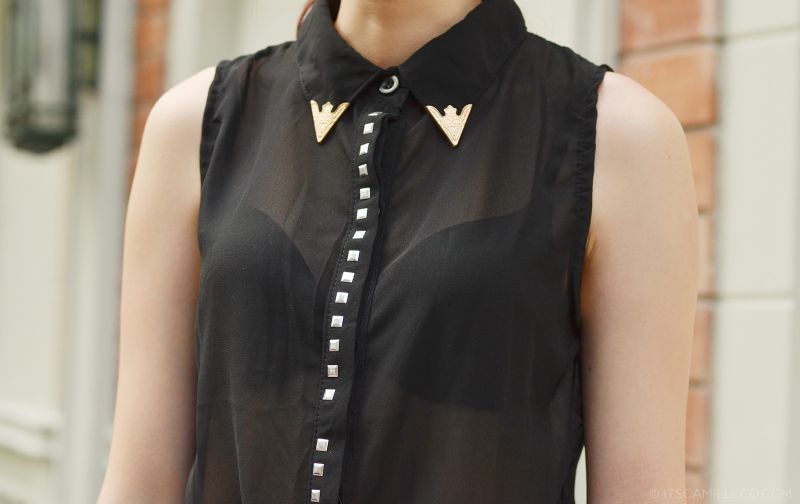 Fantasia Clothing sheer top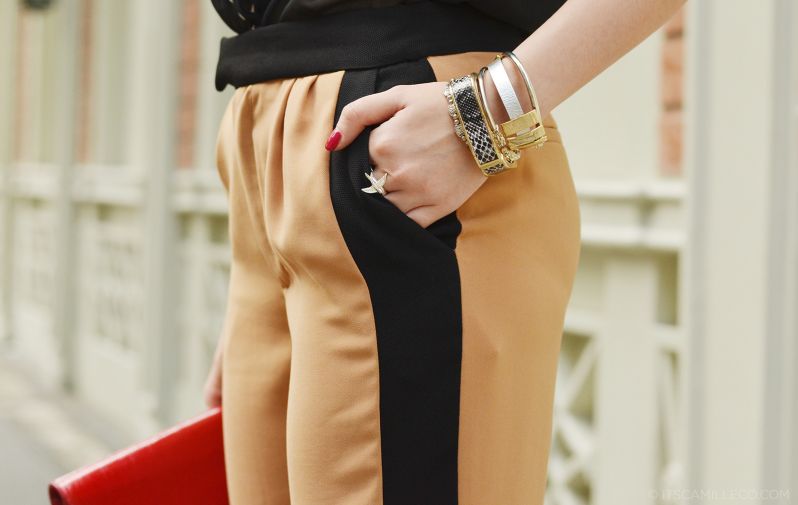 Zara pants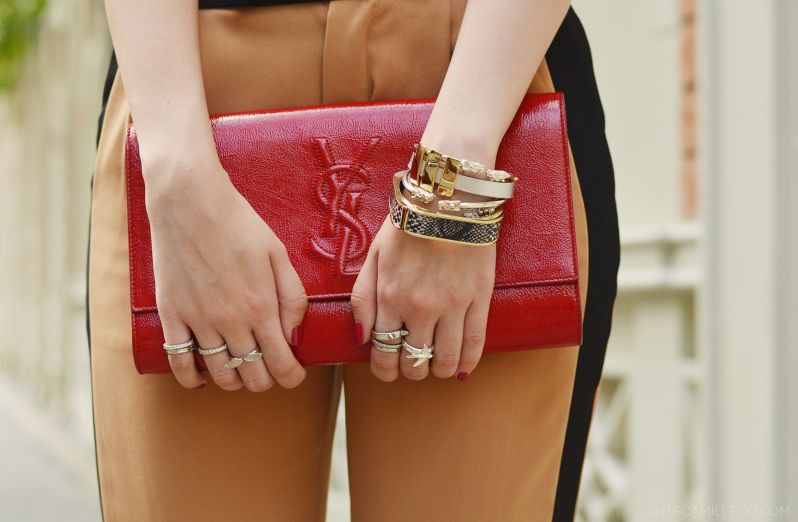 YSL clutch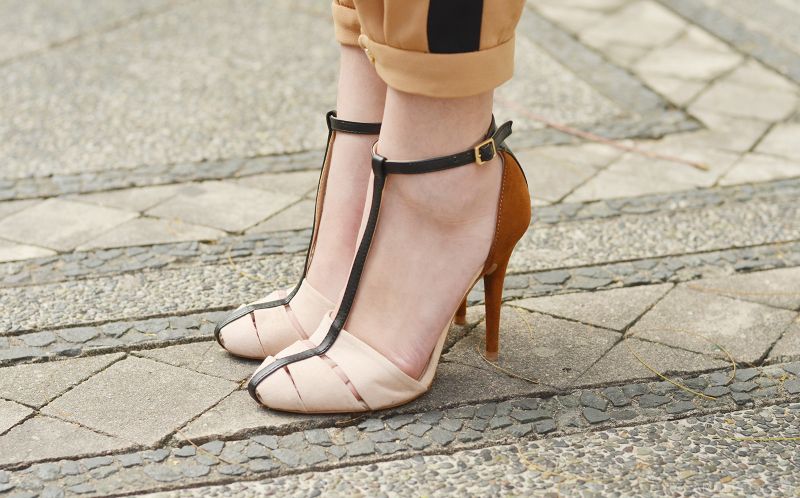 Zara heels
My favorite items in this ensemble are my t-strap heels. I am in love with them. They're so dainty!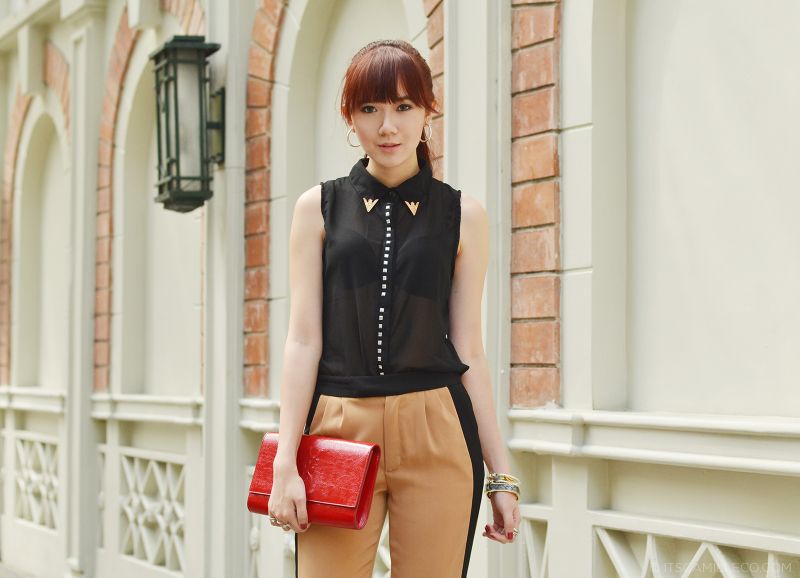 [button link="http://lookbook.nu/look/4655801-T-Zone" size="small" bg_color="#e5b3b9″ window="yes"]Hype this look at Lookbook.nu here[/button]