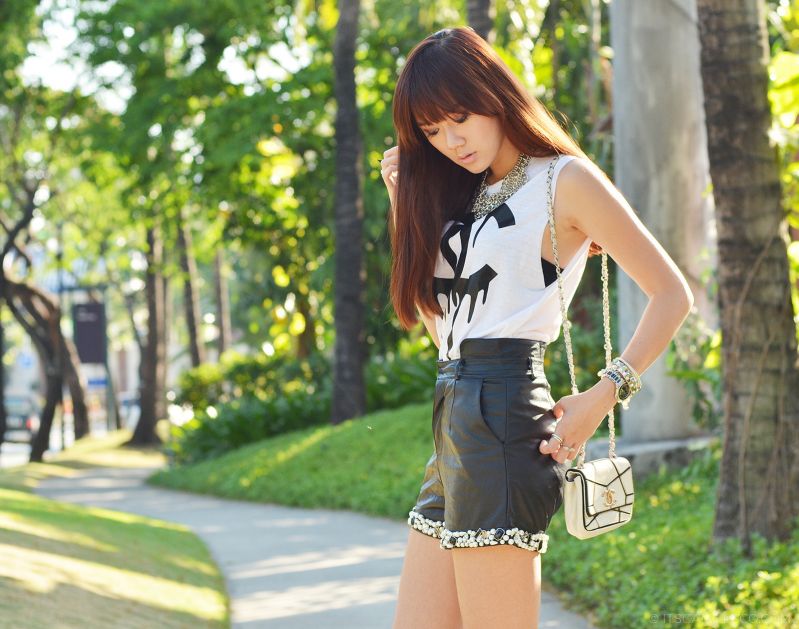 You should be getting used to my late night blog posts already. I apologize if this has been going on for quite some time now. My time management skills are not what they used to be. That, or I'm just insanely busy at the moment. I hope you understand!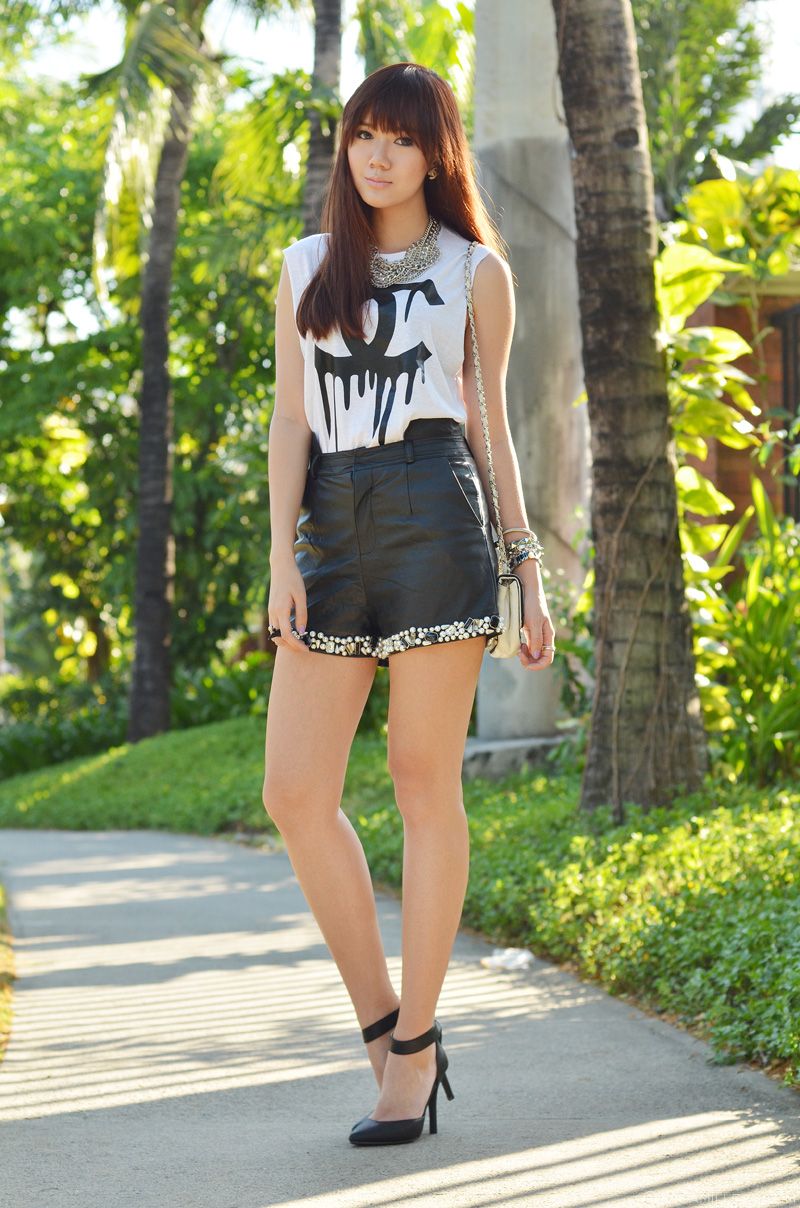 Anyway, I think this post's title can not be more straightforward than it already is. Si Coco Chanel kasi! Ginagaya ako! (Rough translation: That Coco Chanel keeps imitating me!) I kid, I kid. One of the many reasons why I love Chanel is because I have the same initials as her. Granted it may be on the shallow side but still, it's nice to have CC's on everything. I don't have to have my items personalised, mareng Coco Chanel already did it for me. *shrugs shoulders* *insert smug emoticon a.k.a.smiley with shades here*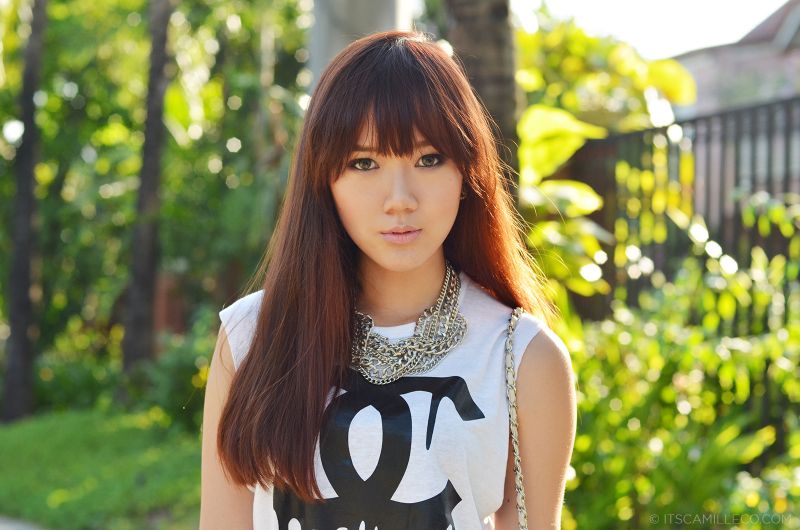 When I first got this top, I thought it was the perfect irony. Chanel has always been classic, clean and sophisticated. This top seems to want to break that image. Oh the wonders of graphic design–just a few modifications and already the iconic logo seems to be portraying a completely different image. I decided to let this top and all its irony dictate the rest of my outfit. I took inspiration from it and styled my outfit according to this concept.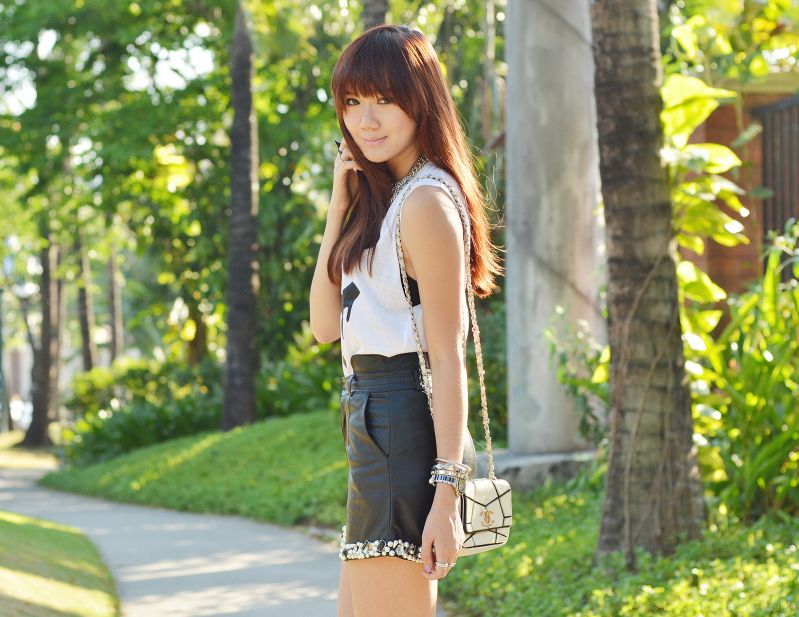 Another ironic pairing–leather and pearls. Who would've thought this 2 would ever meet and most importantly, actually look good together? Pieces like these leather shorts are treasured in my closet. They're unexpected which makes them all the more striking.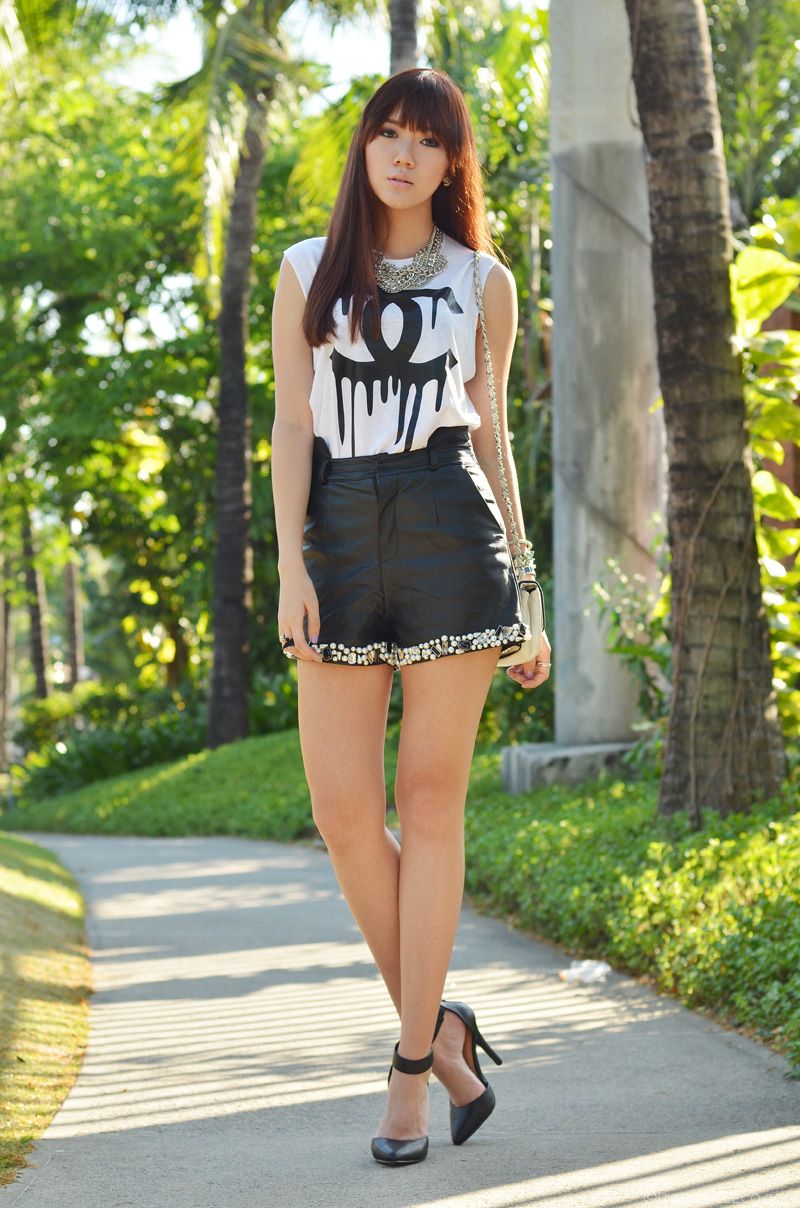 Instead of wearing booties and the like, I opted for a classic pair of pumps. Again, it's all about the balancing act. I wanted my outfit to be a mix of classic and modern/edgy pieces–including my accessories.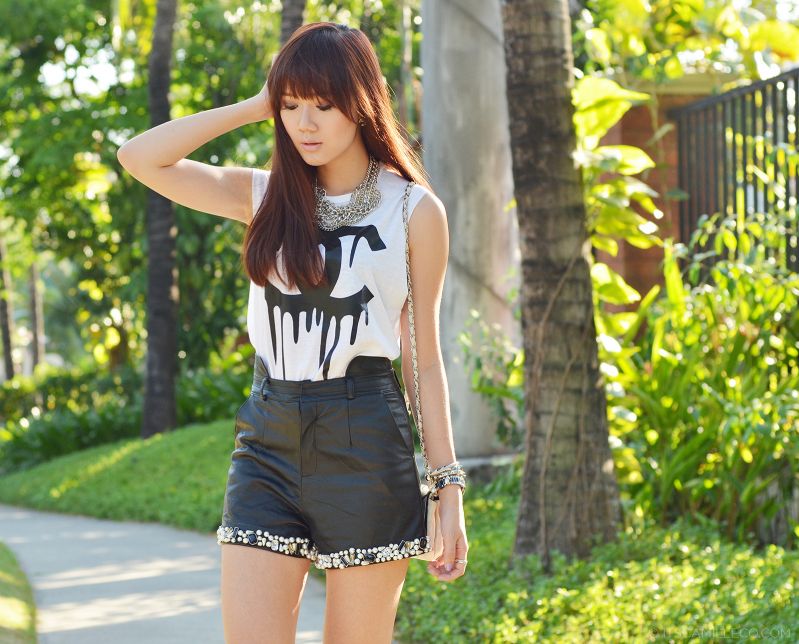 Little tidbit: it was actually my mom who found this necklace at H&M when we were shopping in Singapore. She had the "proud moment" kind of face when she handed it to me and told me I should get it. I was proud of her as well. Good job, mom. Good job! The only thing I don't like about this necklace is it's extremely heavy. But then again, it's too pretty not to buy!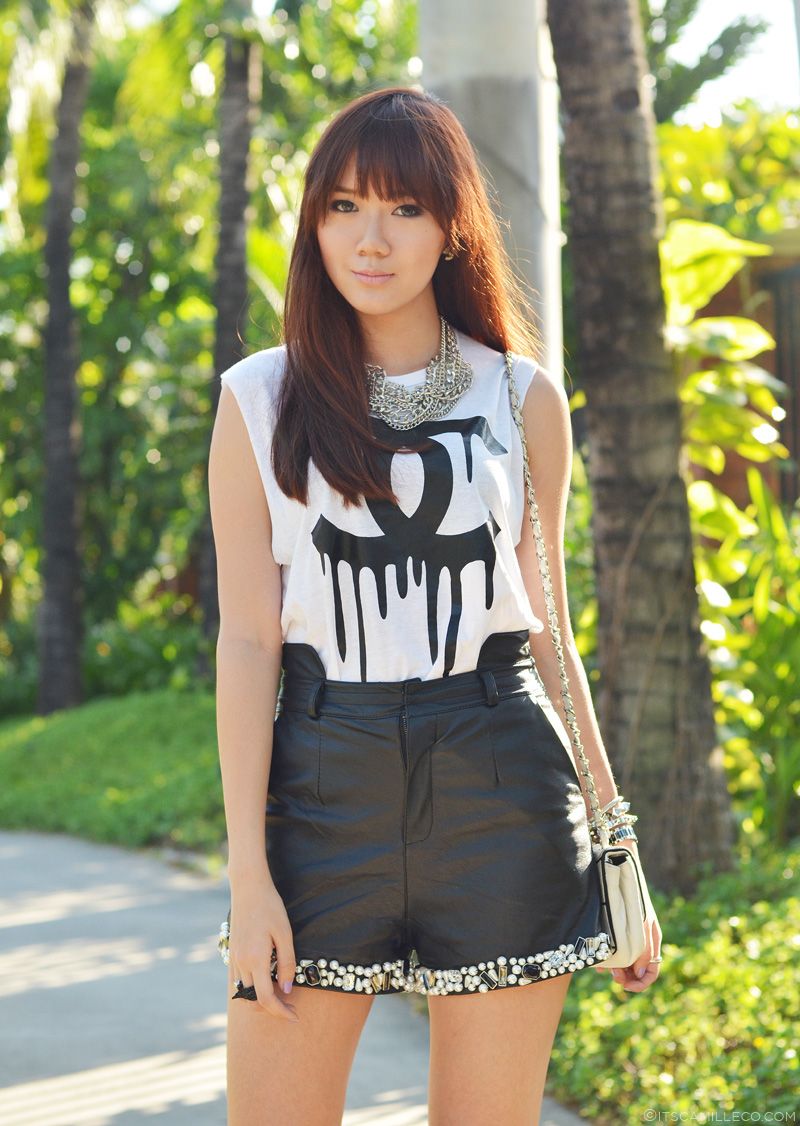 [button link="http://lookbook.nu/look/4777807-Push-Thru-Top-She-Inside-Leather-Shorts-Cc-Is-For-Camille-Co" size="small" bg_color="#e5b3b9″]Hype this look at Lookbook.nu here[/button]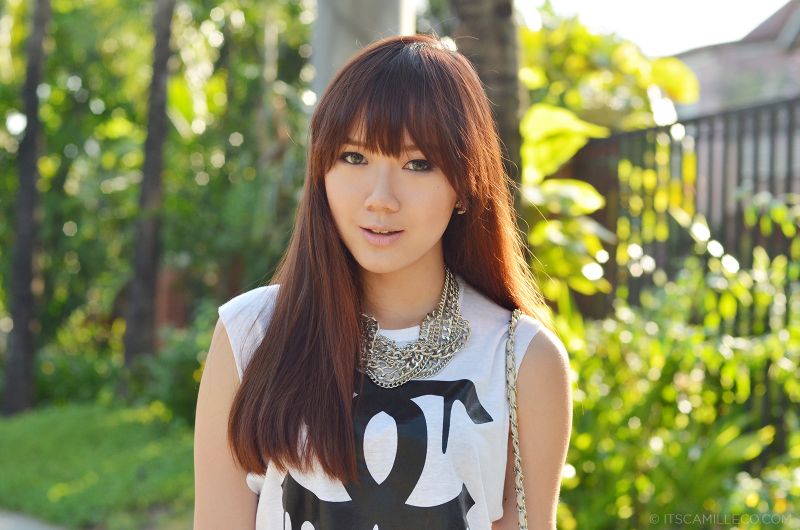 Chanel earrings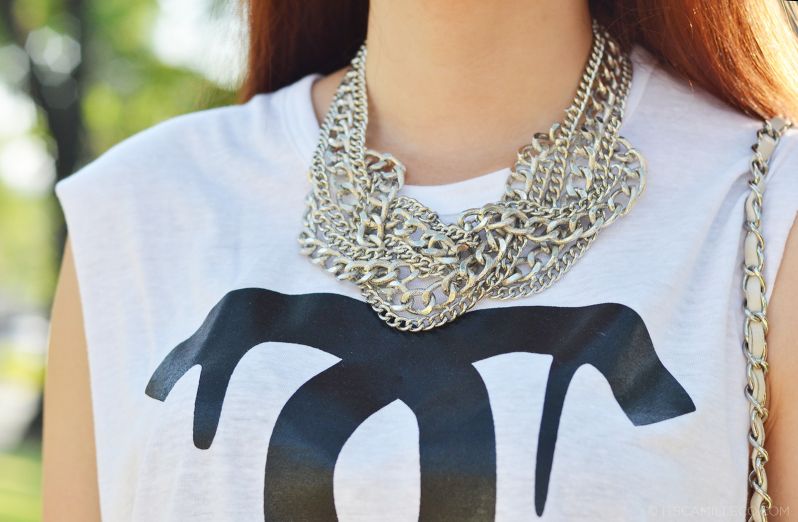 H&M necklace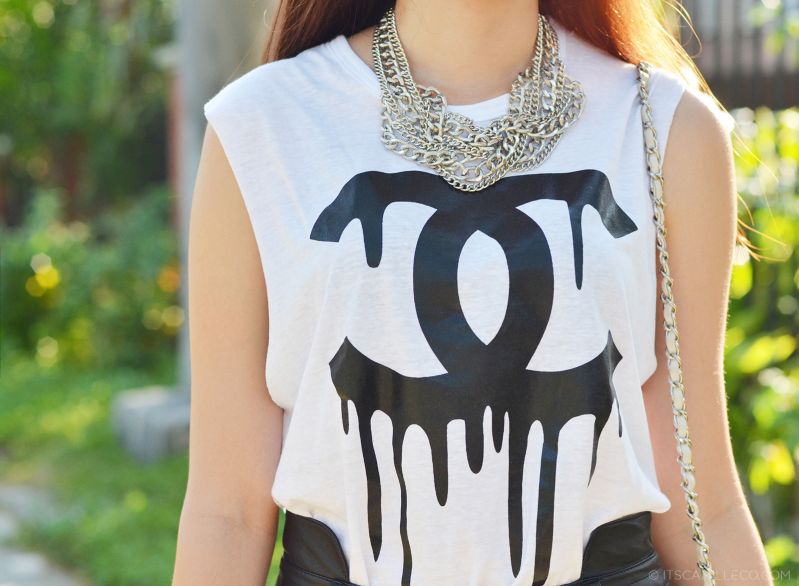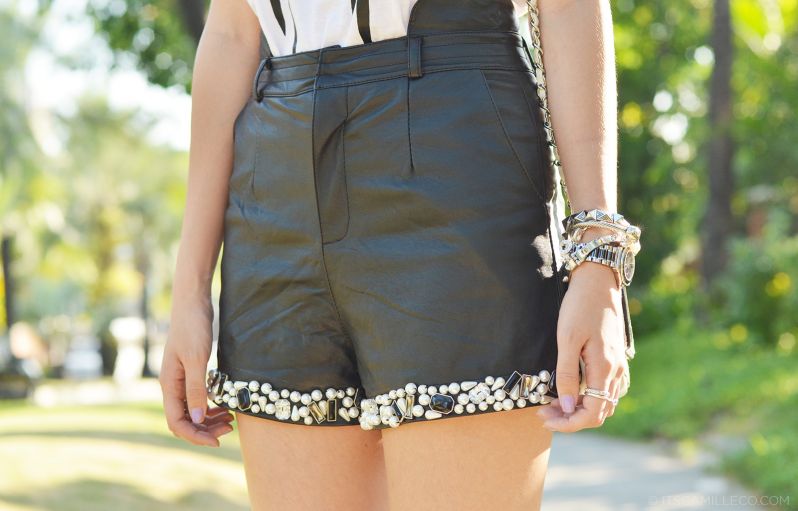 She Inside leather shorts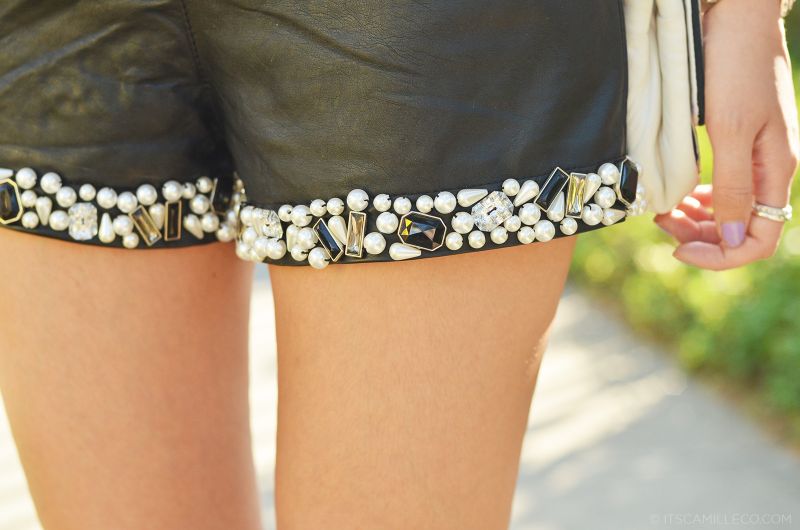 Nail Spa Lounge By Ellabell Sparitual vegan nail polish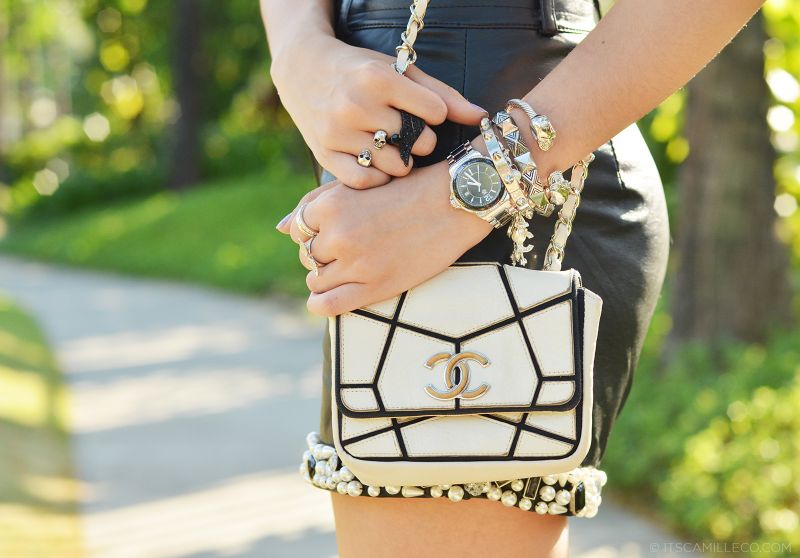 H&M skull ring | From Singapore black wings ring | Tag Heuer watch | Thomas Sabo charm bracelet | Forever 21  Chanel bag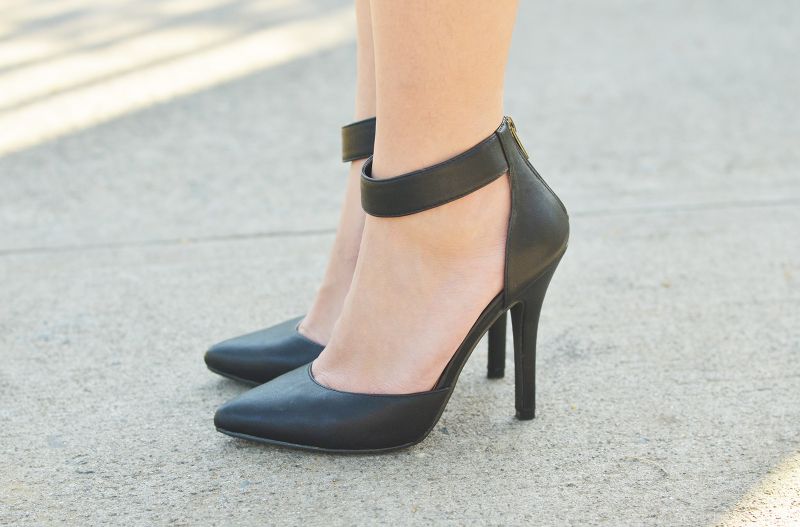 Forever 21 heels