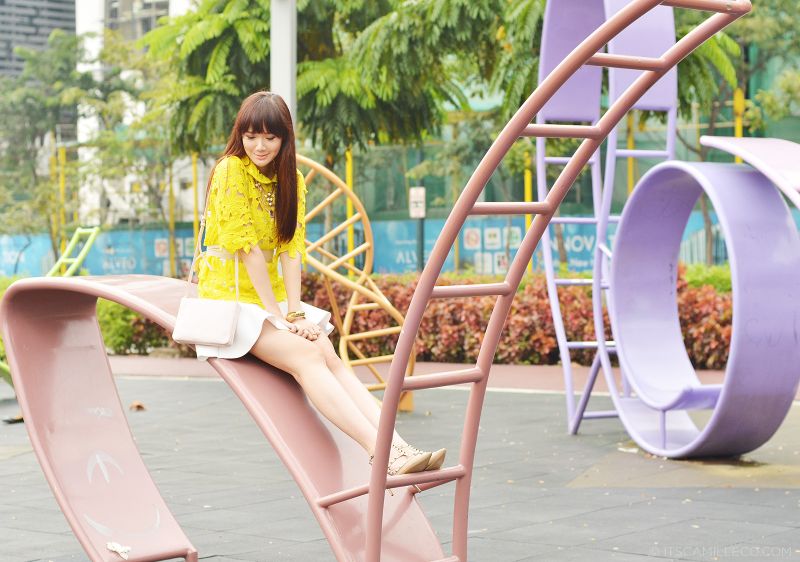 You see that smile on my face? That's the smile of a happy girl! Why? Because I just discovered a way to shop at one, my favorite online stores that don't ship to the Philippines and two, those that do but I avoid to buy from because of my fear of getting taxed an insane amount of fees by customs when my orders arrive. Woohooooo! Any online shopper would know how big of a problem this is in our country. Sometimes, the fees you pay are even higher than the value of your purchases or even gifts sent to you by friends abroad. It's a shame we can't enjoy everything the World Wide Web offers because of this. But not to worry, as I've said, it's time to rejoice fellow shopaholics! The answer is here!  LOL! I'm sounding like a preacher! Forgive me, it seems my excitement has gotten the best of me.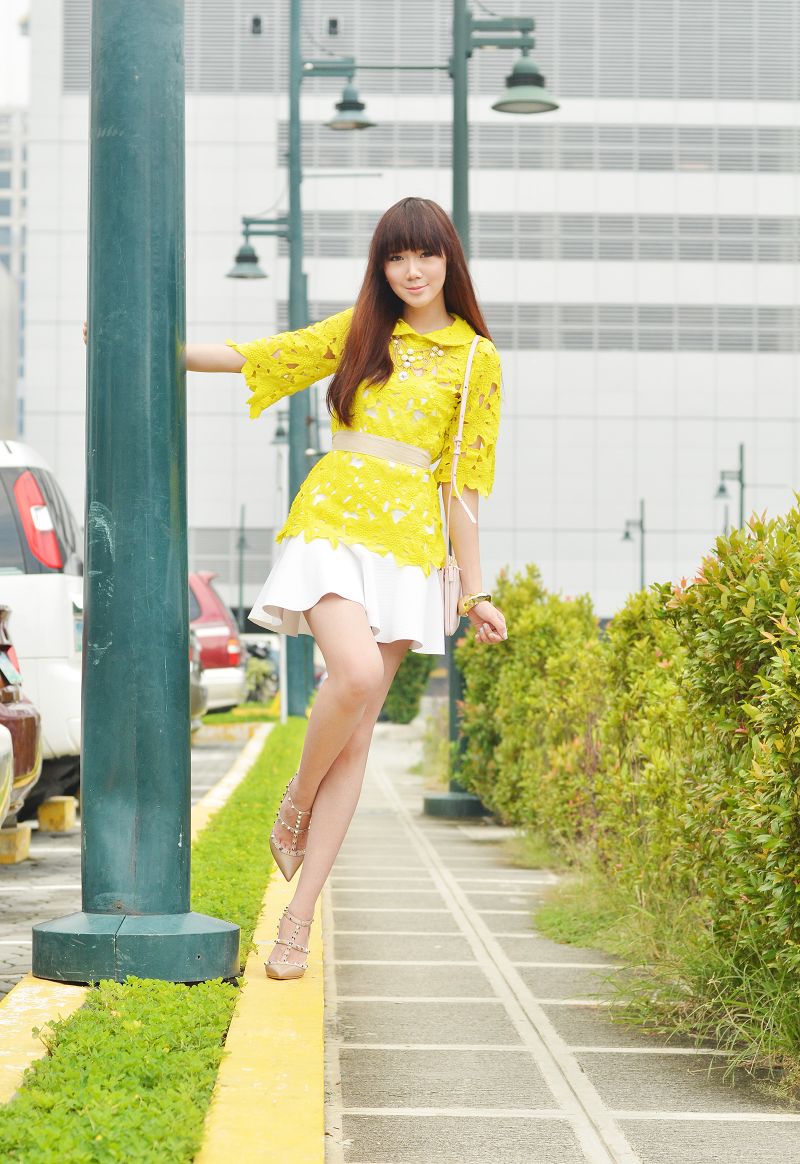 Before I share with you the full details of this gift from God, let's talk about my outfit first. I'm wearing a bright chemical lace top paired with this cute skirt with ruffle hem. I was feeling all too girly this day so I wanted to wear something dainty and sweet. The result kinda looks like a dress, doesn't it? Normally, I like to tuck my top in whenever I'm wearing high-waist bottoms but because my lace top's hem is too pretty, I wanted to show it off and not hide it under my skirt. I then borrowed (more like, stole) this ribbon waistband from my sister's closet to cinch my waist and make the entire look come together.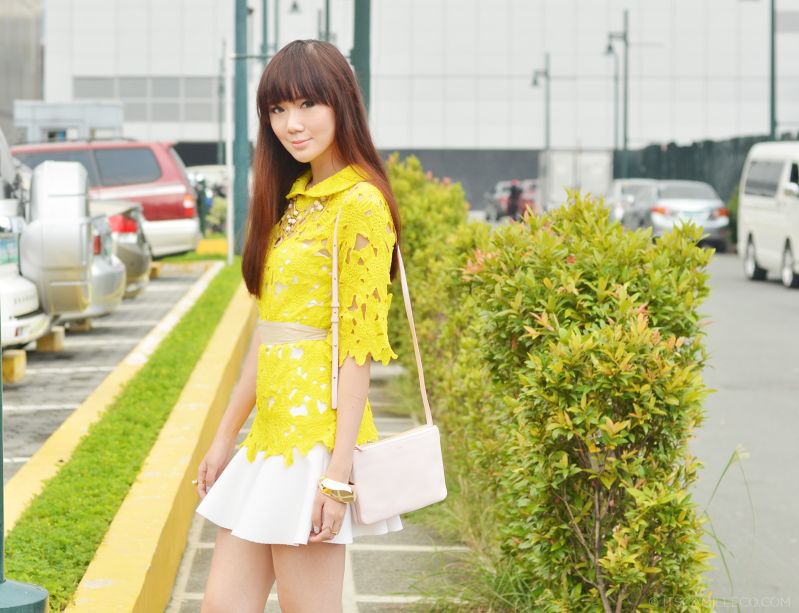 [button link="http://lookbook.nu/look/5347494-Choies-Lace-Top-From-America-With-Love" size="small" bg_color="#e5b3b9″ window="yes"]Hype this look at Lookbook.nu here[/button]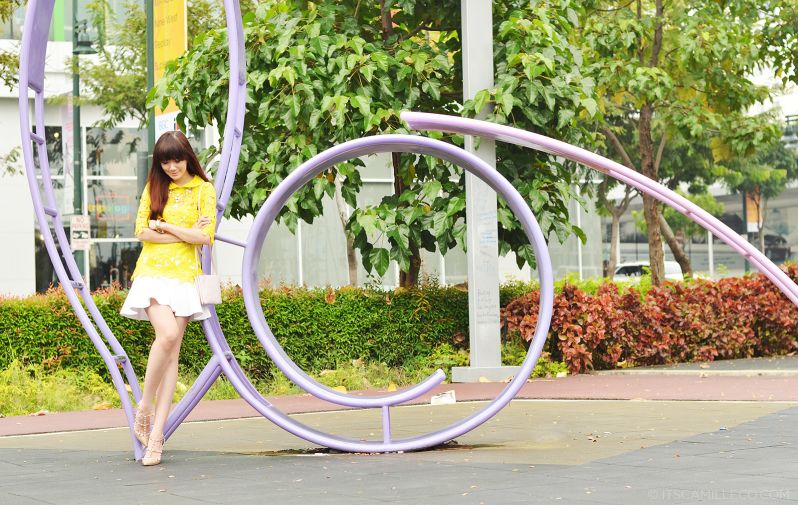 Among the items I'm wearing, which do you think did I get through this online shopping solution I'm talking about?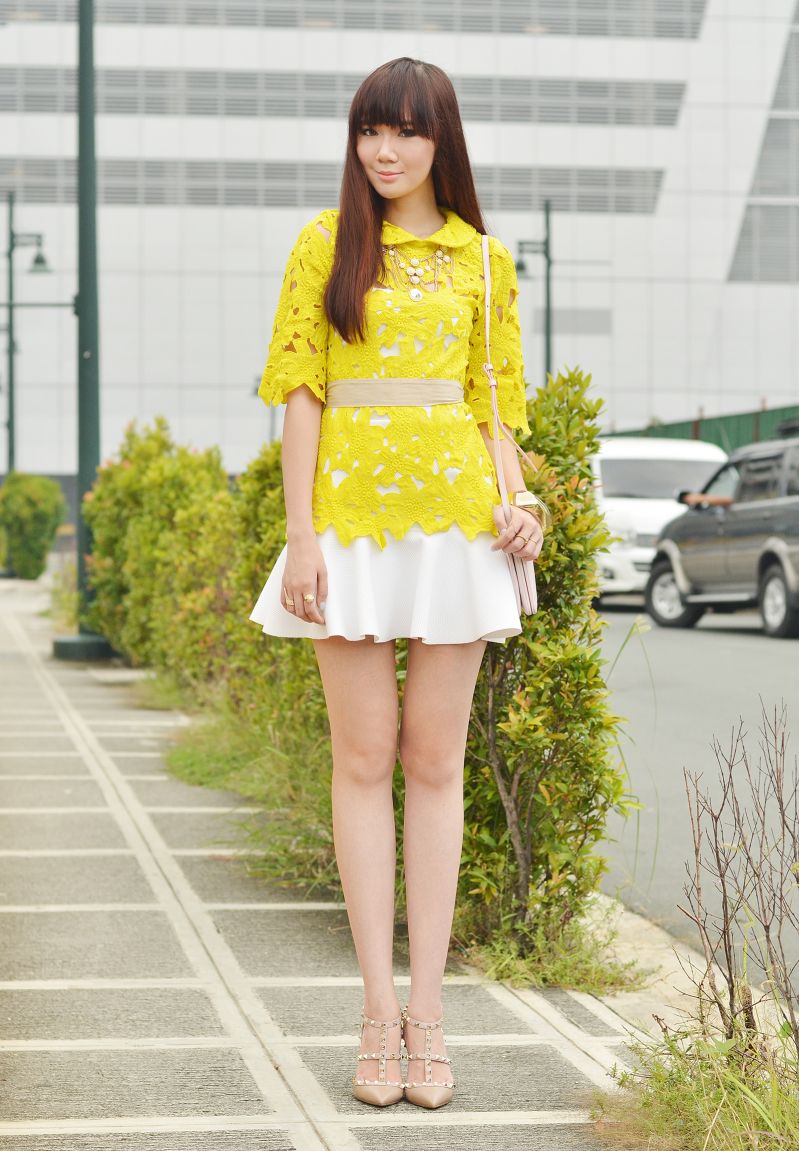 Is it my top, skirt, bag, accessories or shoes? Maybe the credits below can help you guess which one!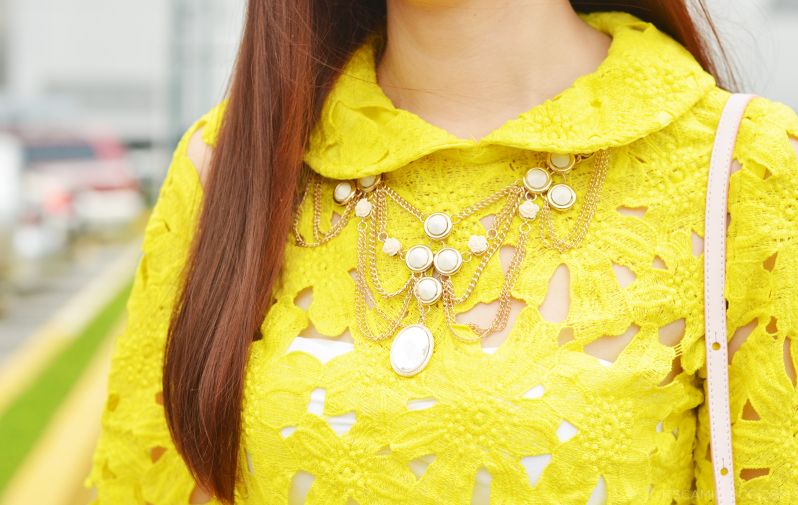 SM Accessories necklace | Topshop tube top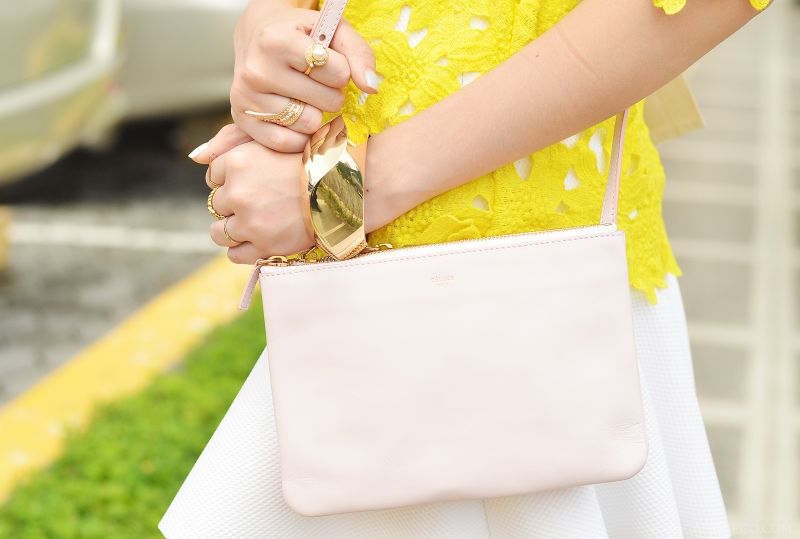 Céline bag | SM Accessories cuff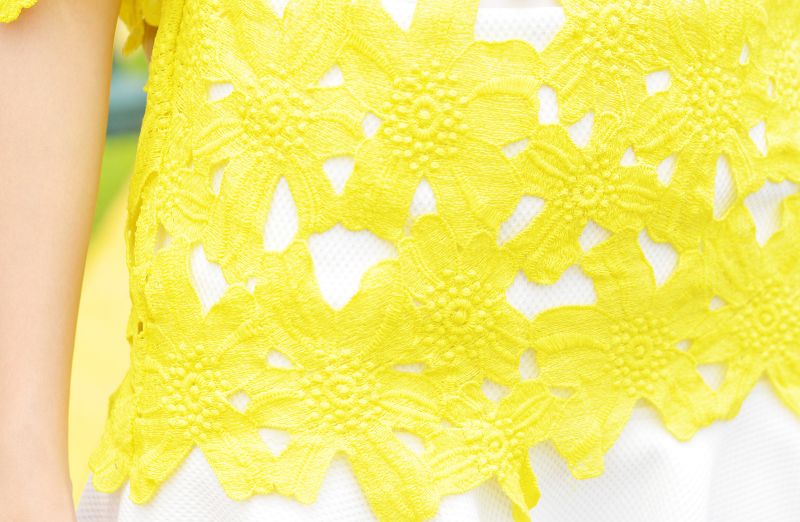 Choies lace top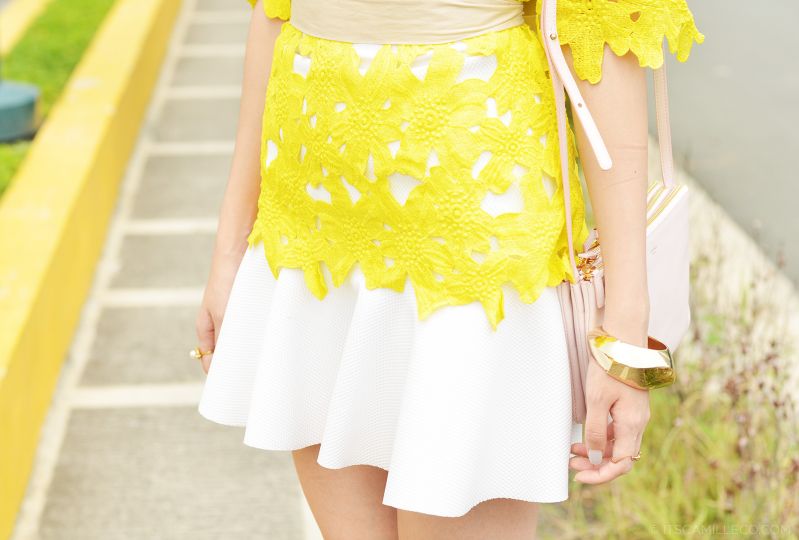 Zara skirt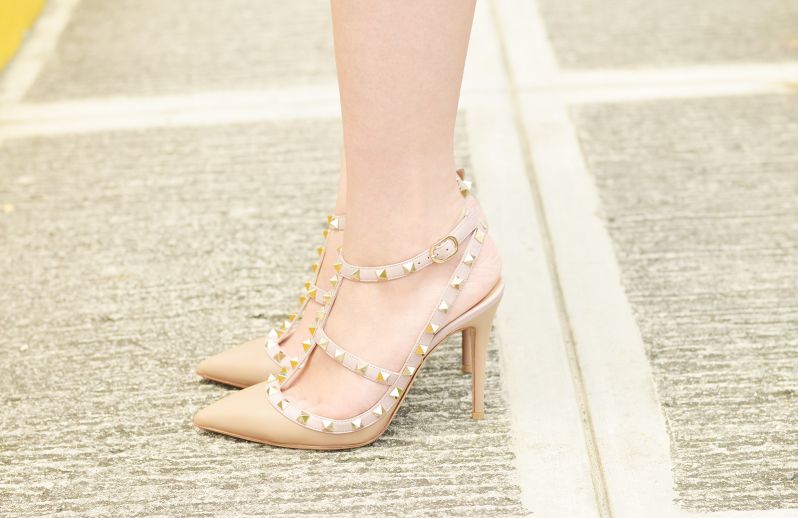 Valentino heels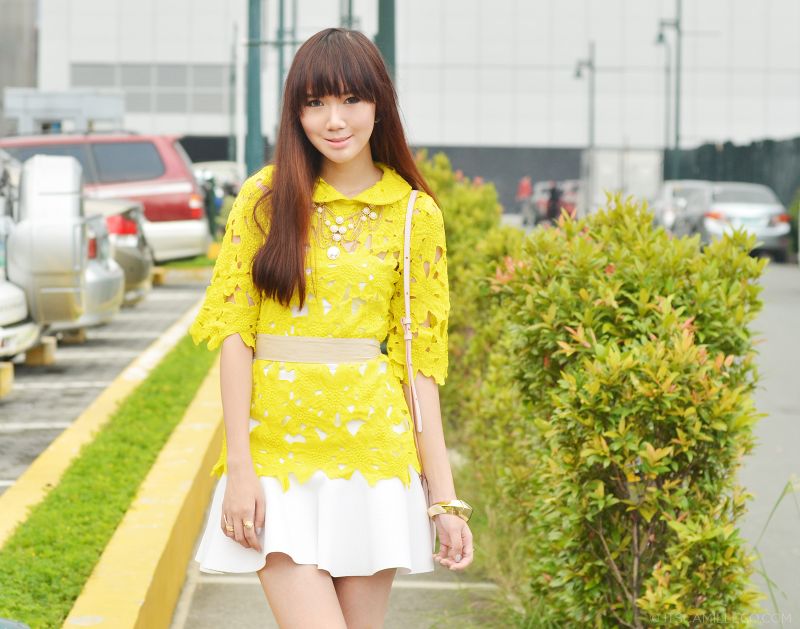 So do you know which one it is? I'm sure you know it's not my top since I've always shopped at Choies even before I discovered this online shopping solution. It's not my skirt because we have local branches of Zara here. And as for my bag, you've seen this plenty of times before on my blog. So what else is left? MY SHOES!!! I've been searching high and low for this color of the Valentino rockstud heels! The only way I could get my hands on them was by shopping online. And you know when it comes to luxury goods like these, you can expect paying taxes that are at least 10-digits. But because of USA2Everywhere, I was able to get these from Bergdorf Goodman (plus my order of customized luggage tags from Zazzle.com) shipped over to my Manila residence and I only got charged a total of $36.55 for both shipping and taxes!!! That's not even 2000 Pesos! If I had these items shipped to me the normal way, I would probably have to pay at least 15,000 Pesos! Thank God for USA2Everywhere! Now, I can shop at all my favorite online stores that ship to the States! Asos, you're next!
So how does USA2Everywhere work? USA2Everywhere has a warehouse based in the States where you can have all your online orders shipped. Before anything can be shipped to you, you have to register at their website first. Registration is free. Once USA2Everywhere receives your package, you will then be notified that your parcel is now in their warehouse. To help you save even more, you can choose to have your items repackaged to lower the dimensional weight of your items which USA2Everywhere uses to compute your shipping fee. You can also choose to have your parcel shipped to you or at their local warehouse in Timog Avenue, Quezon City for pick-up. Rest assured, you can track your parcel every step of the way. USA2Everwhere ships every Thursday to the Philippines by air. All packages received by 1:00 pm on Thursday afternoons are included in the shipment, unless you choose to use their Hold Service option (which can save you money if you have multiple orders/packages so that you can ship them altogether) or your package could not be fully processed due to missing information. Packages are then delivered within Metro Manila the following week. For deliveries outside of Metro Manila, there's an additional 1-2 days of delivery time. Customers who choose to pick up their packages will be notified via email as soon as their packages are available for pick up.
USA2Everywhere also offers other services aside from shipping your orders to you. If you don't have a credit card or for some reason, can't purchase orders online, you can deposit money to USA2Everywhere's bank account and they can purchase your item for you. If you encounter any problems or have any inquiries at all, USA2Everywhere's customer service agents are super friendly and efficient so you can contact them easily. They reply pretty fast too with agents and contact numbers based both here and abroad. I actually met a few of them and the owners as well. All I can say is this, they definitely understand us shopaholics! LOL! They're here to make our lives easier and save our wallets from unnecessary fees. But then again, because of them, my wallet may suffer quite a bit too because of all this shopping!
If you want to know more about USA2Everywhere, visit www.usa2everywhere.com.