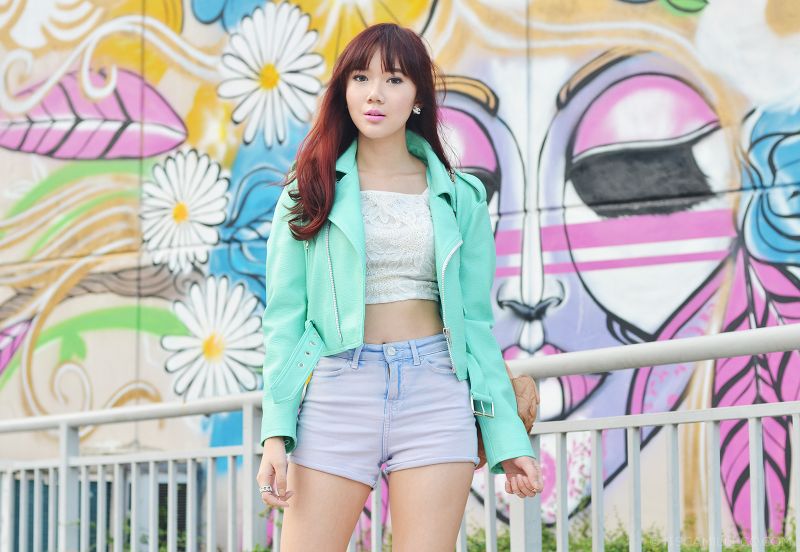 This is by far the yummiest leather jacket I own. Just look at this candy-colored cutie! It's from this super famous Korean brand called STYLENANDA. I got to know the brand because I follow one of their models on Instagram. She always wears the coolest things, this leather jacket included. Hers was in baby pink. I will never forget it because I lusted over it for months and months! And now, I finally have one too-in bright tiffany blue slash mint green-ish. You should've seen me when I was choosing which items to get on STYLENANDA's website. I was a mess! If only I can show you what was on my mind through thought bubbles, Archie's Comics' style, all you'll see are "oooh", "aaah", "OMG", "I WANT this", "I NEED this", "AGHSGHDG"!!!! There were so many stylish and hip designs, my head was spinning!
Sigh. I wish STYLENANDA would just open a branch here. They already opened their first overseas branch at I.T., Hong Kong so hopefully, Manila will be next. Fingers crossed. For now though, the website will do.
Hype this look on Lookbook.nu here.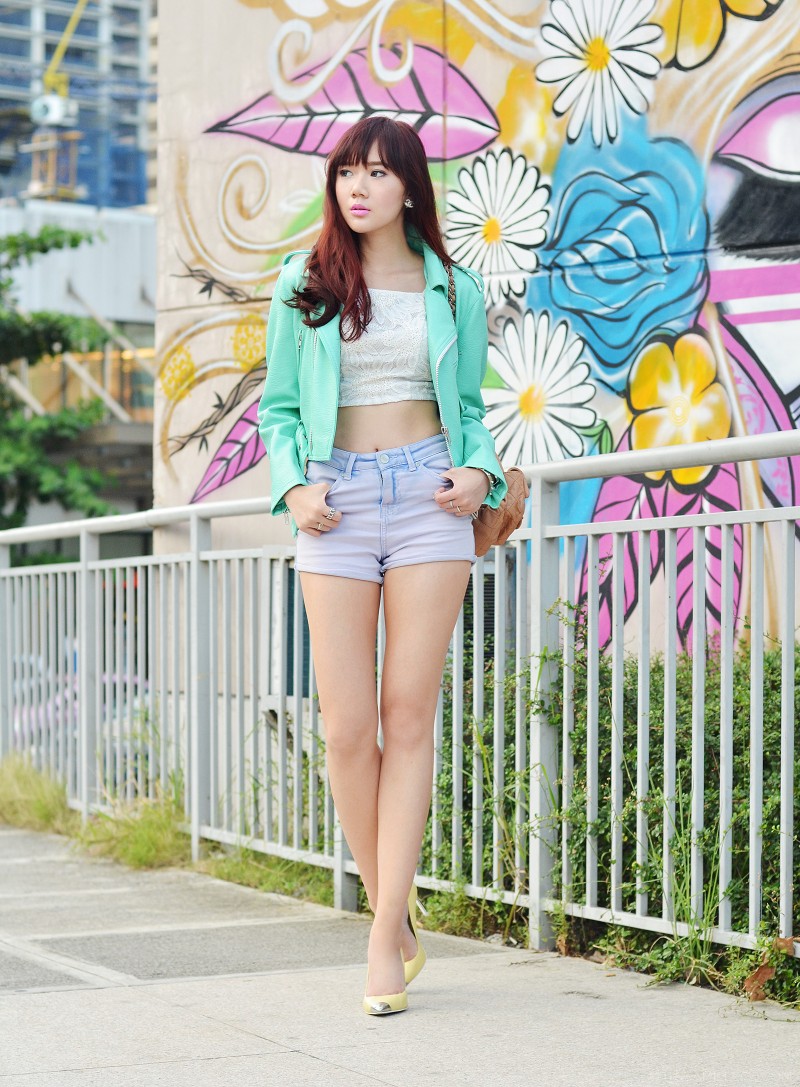 Chanel earrings |  STYLENANDA leather jacket | Topshop embellished crop top | Topshop denim shorts | Chanel backpack | Zara heels