Last Saturday, this photo of me was published on one of the country's top broadsheets–The Philippine Star. Philippine Star's Supreme did a 2-page feature on me as a fashion blogger and as the newest Olay woman. (Yes, I am now a woman. Finally! LOL!) I didn't get to see the actual spread until yesterday when I got back from Singapore, but oh boy, I died when I saw it. It was HUGE! Thank you Supreme! I'm honored!
To those of you who missed it, I thought I'd share the article here. Enjoy!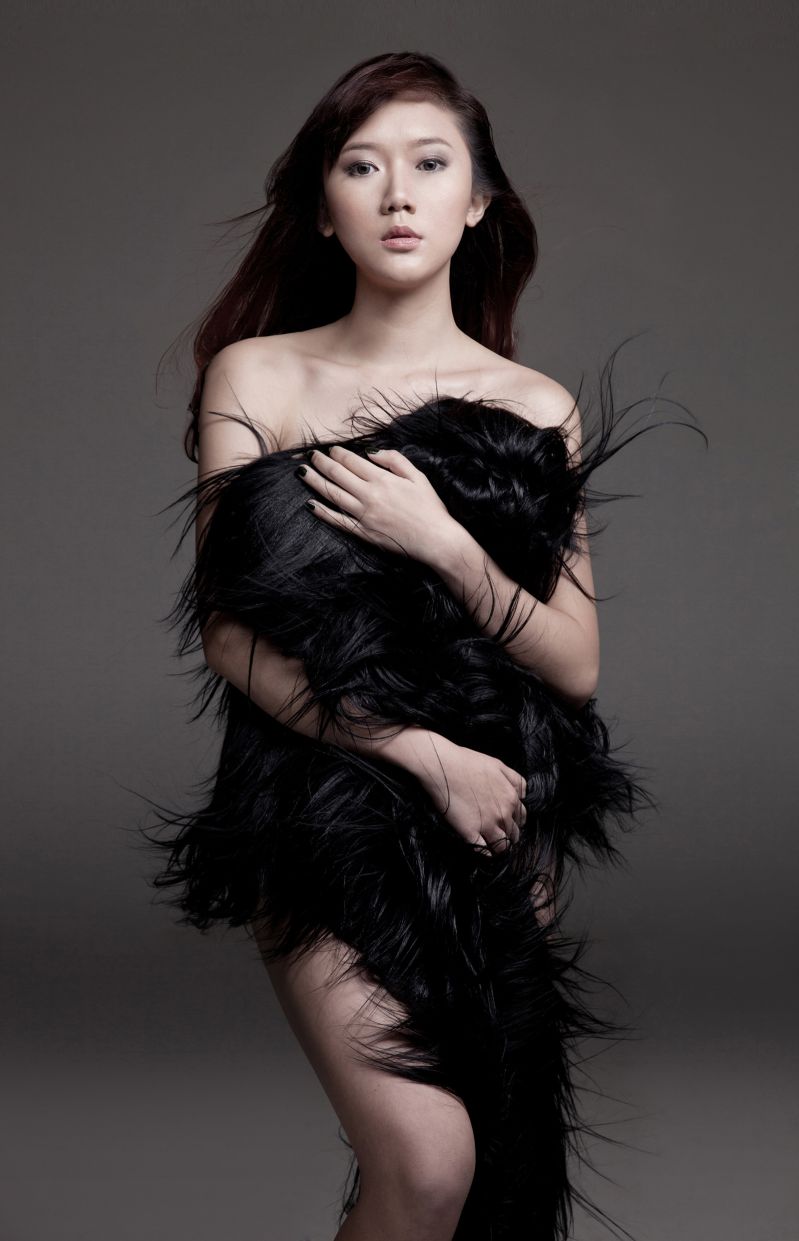 Photos by RXANDY CAPINPIN | Produced by DAVID MILAN | Written by CATE DE LEON | Makeup by PATRICK ROSAS | Shoot assisted by DAMIEN ALDEGUER, LEI ANGELIQUE CRUZ, and TIN ZABAT
MANILA, Philippines – Fashion is in all of us. It's part of our lives. It's part of you," says 25-year-old blogger and Olay ambassador, Camille Co, whose love for creating different looks and sharing what she comes up with has literally taken her places. "It's basically just documenting your style," she says when asked how she tirelessly keeps the #ootd's coming. "It's not a magazine editorial where you have a theme or peg that you have to achieve. It's all about you, so it should just come naturally and effortlessly if you're someone who is passionate about fashion. Whether you're going to ootd or not, you'd dress the same way anyway."
In this interview, Supreme got to interview Camille about her style, what it's like to be a blogger, from the readers, the opportunities, to the still-present stigma, her tips for cultivating taste, and what her ootd's will possibly be looking like 20 years from now.
Camille's style
"I'd like to think it's versatile, but always put-together and sophisticated. I don't like getting boxed into a certain stereotype, so I always make sure to try new styles," says Camille.
Discovering love for fashion at an early age
"I've always been in love with fashion ever since I was a kid. I mean, I played with my Barbies because I loved dressing them up! I doodled princess gowns at the back of my notebook as early as preschool! My love for fashion was already evident very early on, not only to me but to people around me as well.
"As a child, my influence was of course my mom. She taught me the basics of dressing up. She's always been a sophisticated lady," says Camille.
20-36 thousand hits a day
"I think my readers are a sophisticated, witty, and funny bunch. This is why I love conversing with my readers. They amuse me as much as I hope I'm amusing them. I love that they read my blog primarily because of their love for fashion and not because of anything else. It makes me feel fulfilled as a fashion blogger," says Camille.
7 things blogging has gotten Camille
"One, becoming a cover girl of one of the country's best fashion magazines
"Two, getting flown into different countries to attend fashion shows and events
"Three, collaborations and endorsements with big brands
"Four, seeing my face on billboards and TV
"Five, meeting people whom I admire and look up to
"Six, being able to reach out to more people, not only here but abroad as well
"Seven, becoming an Olay woman!," says Camille.
Camille on blogging not being considered a "legitimate profession"
"It's the same as my stand on people who think any other job is beneath theirs. If you've never done that profession yourself, then you're in no place to judge. There are plenty of bloggers all over the world, but not everyone can be successful at it. Like any other profession, in order to succeed, you need discipline, perseverance, strategy, and so on and so forth. I'm not saying blogging is the hardest job in the world. Like any other profession, it has its advantages and disadvantages. But at the end of the day, you cannot deny the fact that it's recognized by the most powerful people and companies in the world as a legitimate tool for marketing and disseminating information. And that makes me proud to be a blogger," says Camille.
On bloggers merely being after the freebies
"When I started blogging, I had no idea I could make a profession out of it, or that I'd get these much freebies. I made my blog because I wanted to share my love for fashion and a few other things in between. The perks were just a pleasant surprise and a welcome bonus to doing what I love to do. Having said that, I cannot blame people who think bloggers are just in it for the freebies. I don't know any bloggers personally who are like that, but if there are some who are, then all I have to say is people will see through them. You can't fake passion. You can't fake your way through blogging. You'll get burnt out and so uninspiring. Blog readers are smart. They'll know," says Camille.
How Camille feels about the snobbery of traditional media toward bloggers
"Maybe they're right, maybe they're wrong. All I know is, there's no need for snobbery. We can coexist and work hand-in-hand," says Camille.
What Camille learned at 25
"I think I grow wiser and more certain of myself each year. This year, I learned I'm stronger than I thought I was. Or maybe I got stronger with age as well," says Camille.
How Camille's style evolved this year
"I think it's much more sophisticated. Less frills. More streamlined," says Camille.
5 tips on cultivating taste
"First, be open to new things. Try them out and experiment then judge.
"Second, meet new people and groups. The people in your life can affect and inspire you greatly.
"Third, travel. It's a different learning experience and it will surely contribute to your taste.
"Fourth, read up!
"Fifth, get rid of items that you no longer use. It only means they no longer fit your taste. The faster you realize this, the easier for you to move on to better things," says Camille.
How style changes with a woman's age
"I think it becomes less confused and more certain. You understand it more as you know your body and personality more — which only means, it gets better," says Camille.
How Camille expects to be 20 years from now. Does she dread probably having to tone down and be more subtle? 
"Not at all! I welcome it. When one says goodbye to something, another always comes knocking at your door. I'm excited to finally be able to wear certain things that I can never pull off at 25. There are so many women in their 40s that I look up to. I call them my life peg. I don't see them as any less fashionable — only more graceful, confident, and classy. I only hope I can be like them 20 years from now," says Camille.