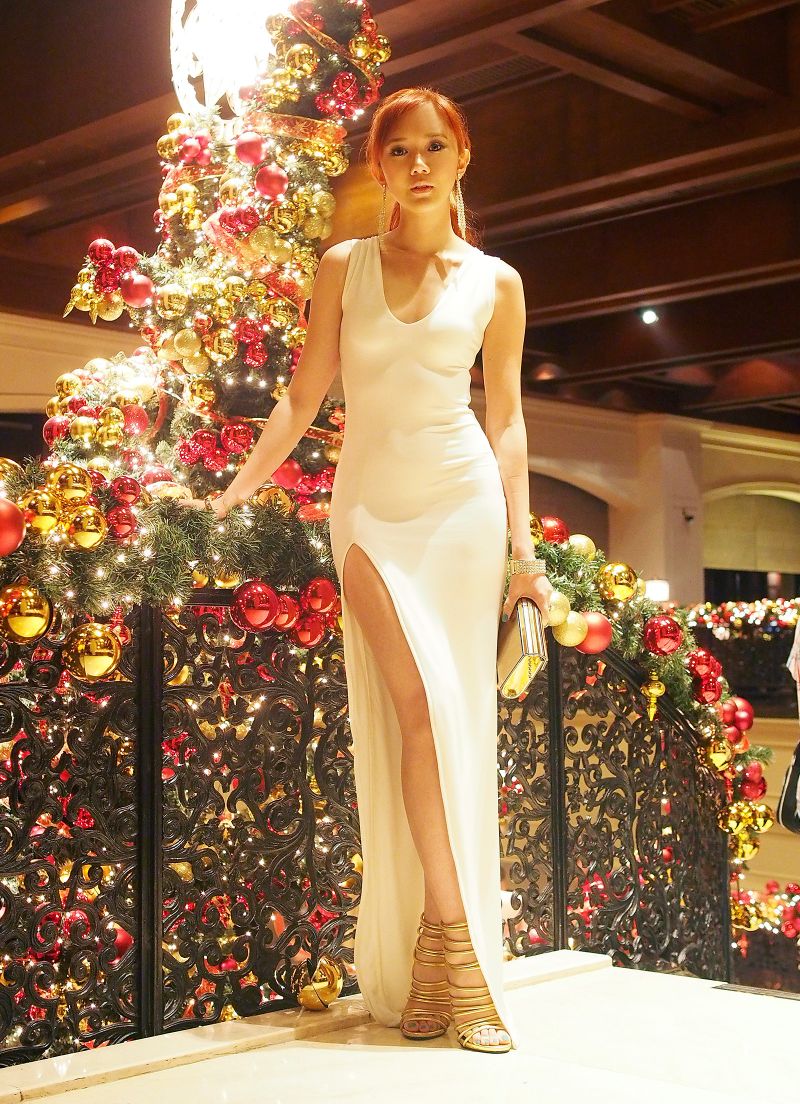 With a banging hot dress that is! Leave it up to Style Staple to challenge my comfort zone yet again. I don't usually wear dresses that reveal too much. Legs I can do, but cleavage? We all know why I'm not as comfortable showing that off (if there's anything to show at all that is). Having said that, I still wore this beautiful dress anyway. I didn't have the heart to waste such a gorgeous dress, especially a high-slit dress in white.  If there's anything Kanye and I have in common, it's our love for the color white. It's just so posh–all the more when styled with gold, my all-time favorite color combination!
So here you go, my last outfit post for the year. Ending the year with a bang so that it'll hopefully carry over to 2014. Happy New Year, everyone! Here's to another wonderful year of fashion, beauty, food, travel and happy randomness together on my blog. Love you!!! xoxo
Hype this look on Lookbook.nu here.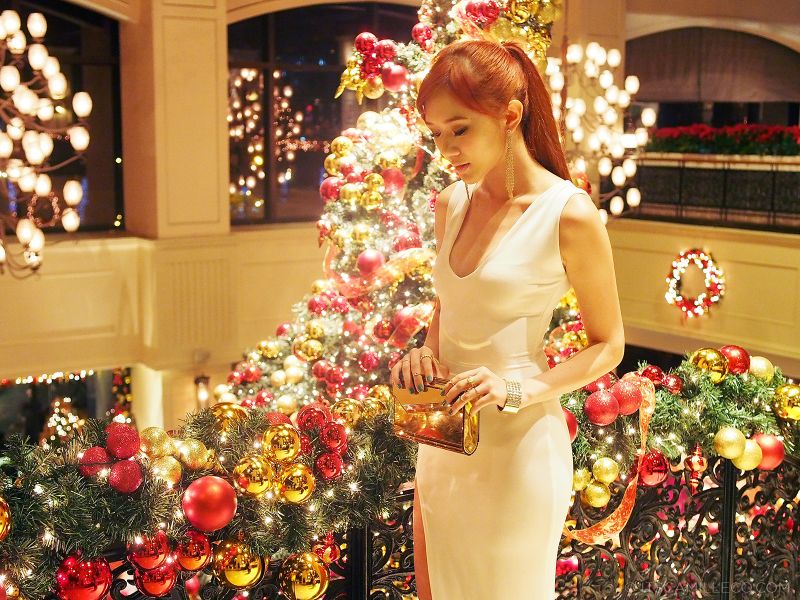 Style Staple dress | SM Accessories bracelets and earrings | Jimmy Choo bag | Giuseppe Zanotti heels