Before I start with my blog post for today, I'd like you to pause for a minute and just sit back and enjoy my new blog design. I'm sure there are a few of you who'll miss the old design but I hope most of you will love this new one. I've been wanting to upgrade my layout for quite some time now so we've been working on this redesign for months. Together with the launch of the new Camille Tries To Blog, I'm also happy to announce that I am now part of a new family. Everyone, let me introduce to you Sensate blogs, where like-minded and passionate individuals from all over the world come together to give you inspiring fashion posts and awesome editorials. You can check out my fellow Sensate bloggers on the top strip of my blog. I hope you like this new development! We're only going onward and upward from here!
Now, on to my blog post. I get emails all the time asking about the tech side of blogging. No, I'm not talking about coding and other web design-related concerns. This new design is totally the work of my web guys. I'm so clueless on all these things that I can practically be the poster child for a web design book for dummies. LOL! What I'm talking about are gadgets. You guys always ask me what gadgets I use for my blog—my secret weapons, as I call them. So I figured, why not make a blog post about them so that all your questions are answered?
Let's start with the all-time favorite question–what camera do I use?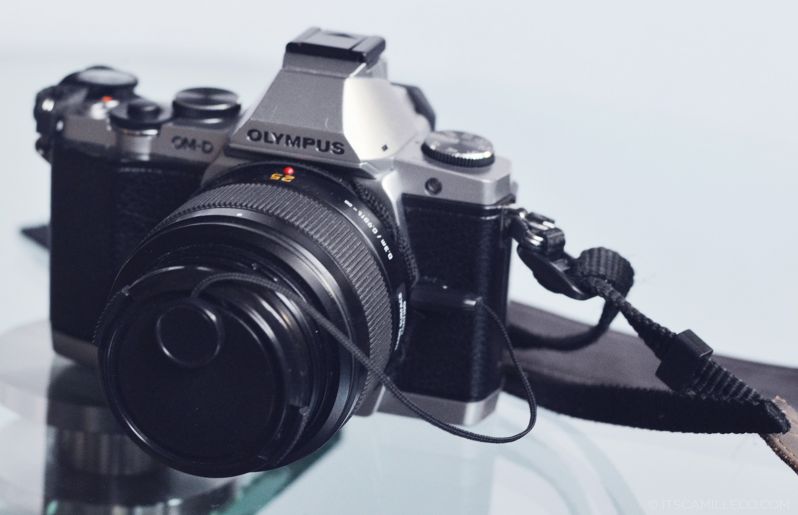 I use 2 cameras. The first is an Olympus OM-D EM5 with a Panasonic Leica 25mm f1.4 lens. I usually use this whenever I travel, when I shoot indoors and when I shoot in low light settings like at night.
My main camera is a Nikon D7000 with 50mm f1.4 lens. This is the camera I use the most since I started blogging. It has definitely witnessed a lot. Sad to say, I might be selling this little baby soon. I just upgraded to a Canon 5D Mark iii so if there are any takers, let me know and bid away. You can email me at message@itscamilleco.com. (This reminds me, please take note of my new contact details on the "Contact Me" page. I have 2 separate emails now.)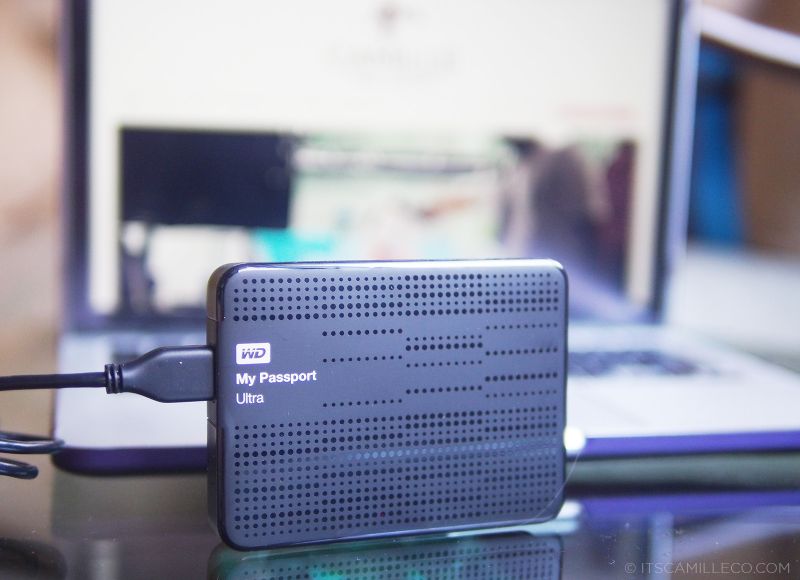 What blogger would be complete without a laptop? I've been enjoying my Lenovo Touch PC for quite some time now but I can't log that around with me when I'm on the road or when I travel so I use a 13" Macbook Pro with Retina Display. Now, I'm sure all of you are familiar with the wonderful world of laptops and PCs. They are not perfect. They crash. They give up on you. They leave you behind. (LOL! Sounds like a tragic love story.) I've had this happen to me back in college. I was up all night finishing a super long presentation when suddenly, my laptop decided to crash and take all my files with it. Just like that, without warning! The nerve! This is how I got introduced to the beauty that is the WD portable hard drives.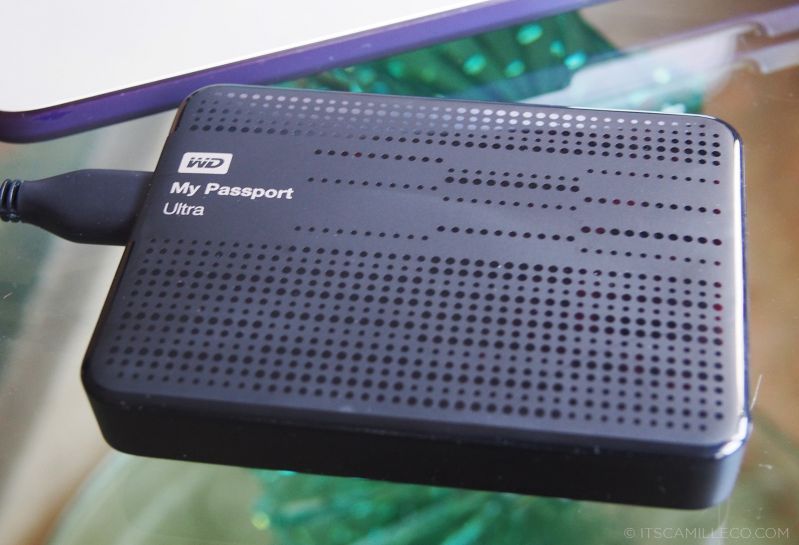 WD portable hard drives have always been reliable. I use it religiously whenever I back up my files. Since I rely on my laptop/computer even more now, I've upgraded to the WD My Passport Ultra portable hard drive. It combines additional layers of data protection with super-fast USB 3.0 connectivity. It has a built-in WD SmartWare™ Pro backup software with Dropbox integration, hardware encryption and password protection to safeguard against unauthorized drive access. So now, even if my portable hard drive itself gets damaged, I can still retrieve my files via Dropbox. (Yes, I'm that paranoid. I need my files!!! This is the only portable hard drive that makes me feel extra safe and secure.) Bonus points as well because even though I can store up to 2 TB of files on my Passport Ultra, it's still slim and light!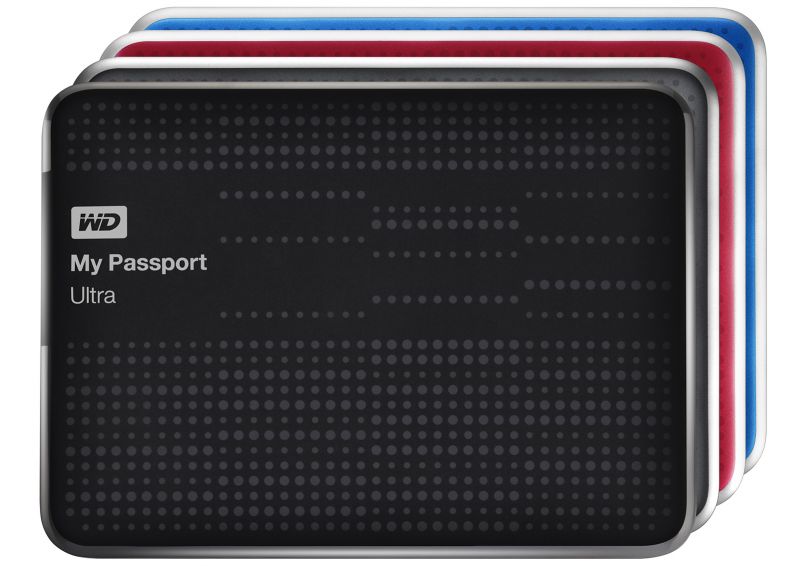 Blogger or not, I highly recommend the WD My Passport Ultra portable hard drives. They're available at select retailers and distributed by EA Global Supply Chain Solutions, Inc. and Axis Global Technologies Inc. Suggested Retail Price is PHP 3,390 for the My Passport Ultra 500 GB; PHP 4,290 for the 1 TB is and PHP 7,290 for the 2 TB.