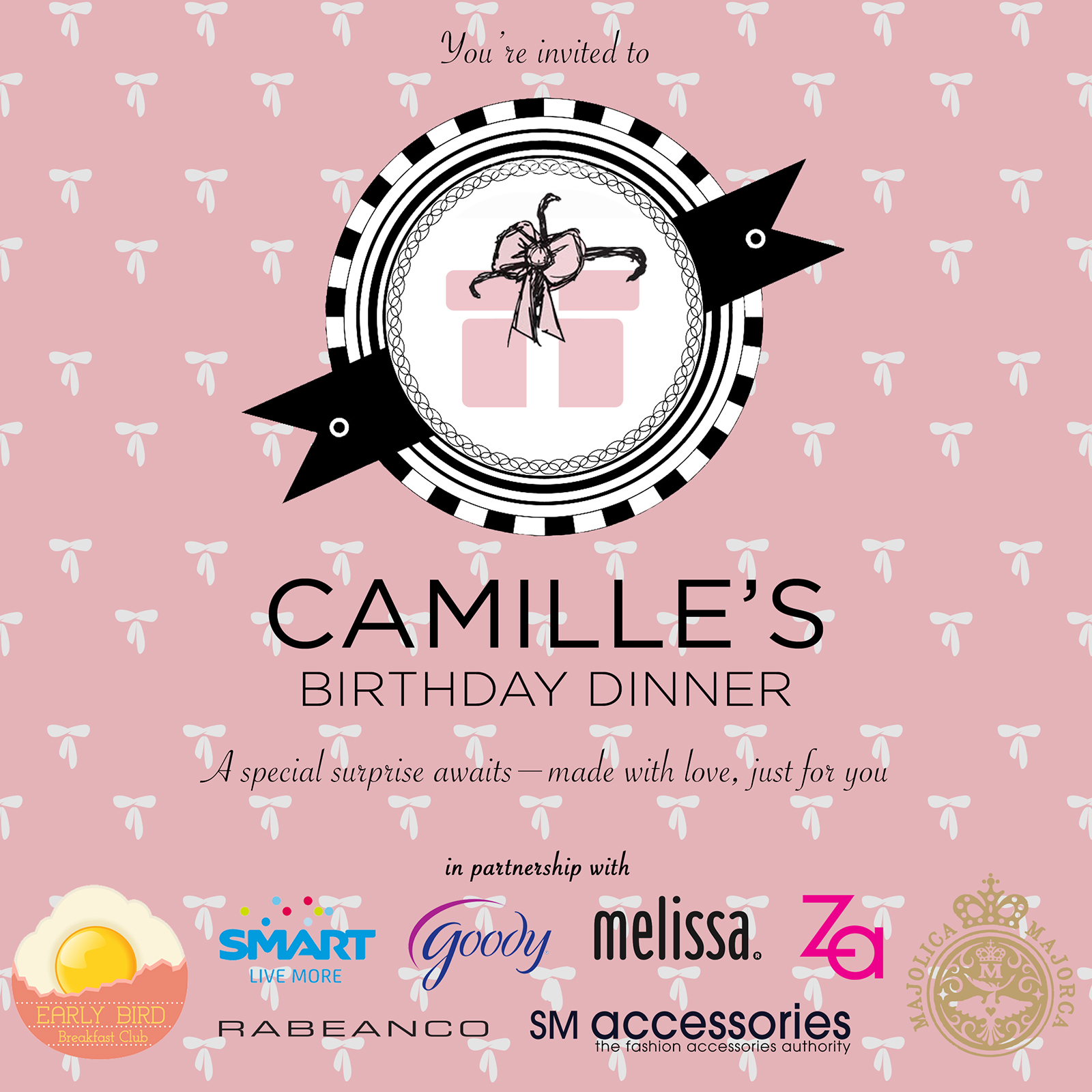 Remember the third anniversary lunch date I mentioned here? Well, it's definitely happening!!!! Except there are a few MAJOR changes–don't worry, they're for the better. Are you ready to find out what they are?
First of all, instead of just a dozen readers, I'm inviting THIRTY of you to go on a date with me. The kind people over at Early Bird Breakfast Club has agreed to prepare a 3-course meal for 30 of my sweetest and most loyal readers. You're in for a feast you guys!!! Believe me.
Second, instead of a lunch date, we're doing an early dinner date instead. It'll be on April 30, 5:30 P.M. If you're coming from work, don't worry. You can still catch up. We're ending by 8:00 P.M.
Third, I'm giving out goody bags to all the attendees! Thanks to our lovely sponsors–Goody, Smart, Melissa, Rabeanco, ZA, Majolica Majorca and SM Accessories. Yay!
Last but not the least, we're not only celebrating my blog's third anniversary, but we're also celebrating my birthday and the launch of a little something I prepared for you. You're the reason why this blog has become what it is now so to give back, I want you, the people who matter, to be the first to experience this "surprise". I can't wait to reveal what it is, seriously! But I must keep mum for now. Eeeep!
So there you have it! We've got the venue, the time and the agenda set. Although I've already shortlisted a few of you (the really active readers and those who left a comment on my previous blog post about this), I'm still looking to add more to the list. If you want to be one of them, all you have to do is leave a comment below with your full name, email address and 1-3 sentences explaining why I should pick you. Nothing too long please. Short but sweet is perfect! I'll be choosing the lucky 30 this Wednesday so that those of you who live far away can have ample time to make arrangements.
P.S. I might not be personally around at the next Bloggers United this May so this is probably the only time I get to meet you this summer. :)