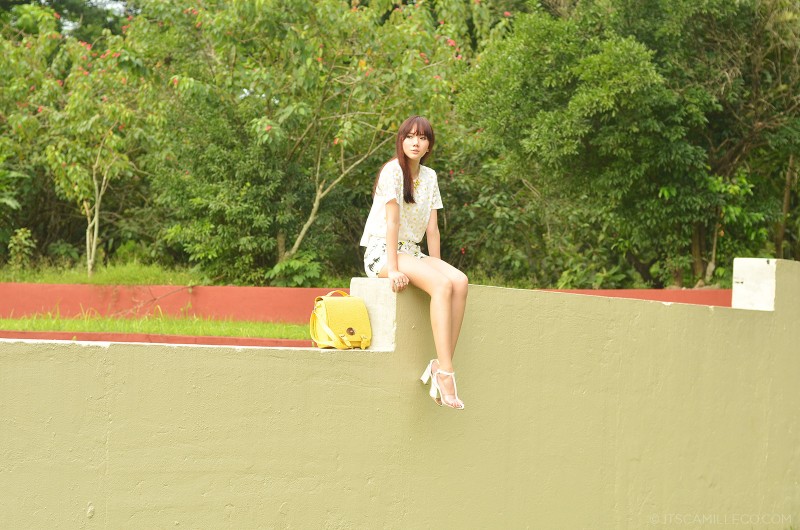 When you have a little too much fun taking outfit photos, you tend to have a hard time choosing which ones to post. The result? 10 million photos of me doing the same things over and over again. Ack! I humbly ask for your forgiveness.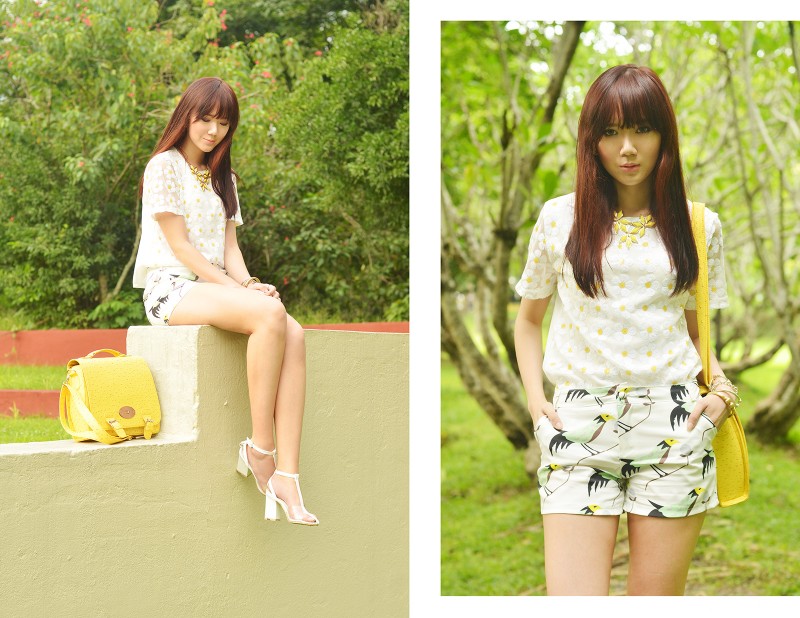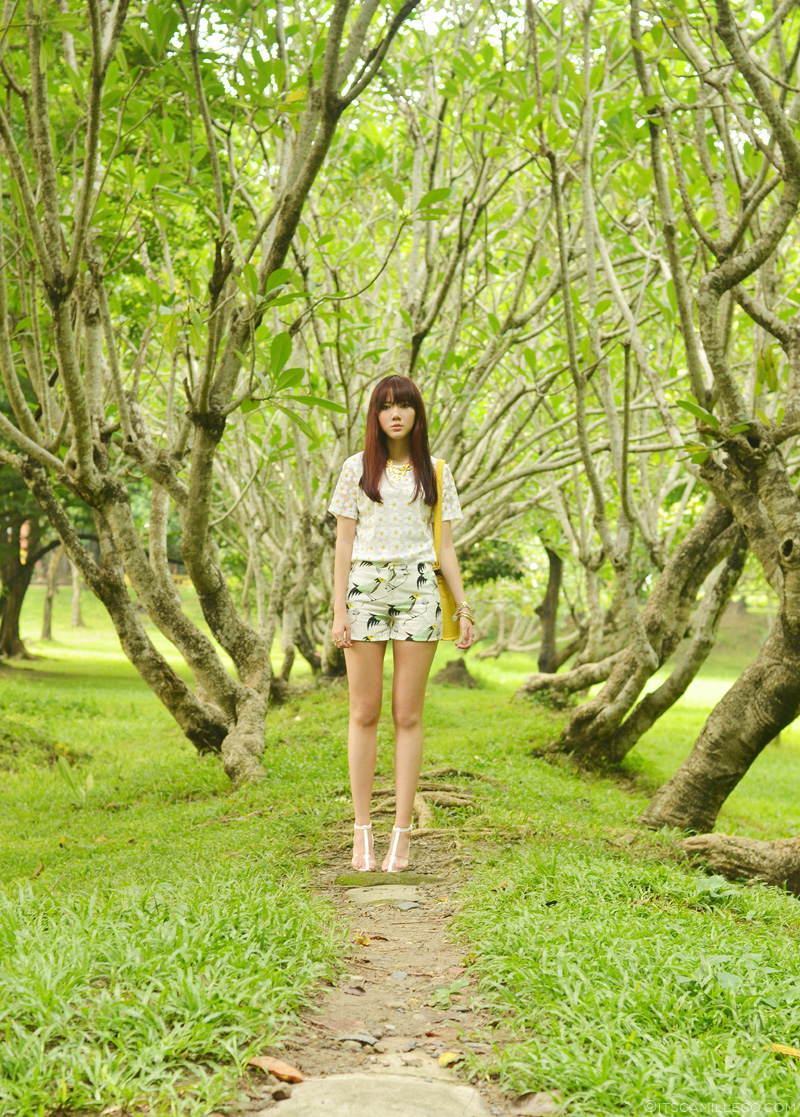 It was a sunny day when I wore this outfit out. None of the thunderstorms that's been hitting Manila these past few days have arrived yet. Daisies on my shirt and cute little birds on my shorts–I was clearly inspired by the sunshiny weather.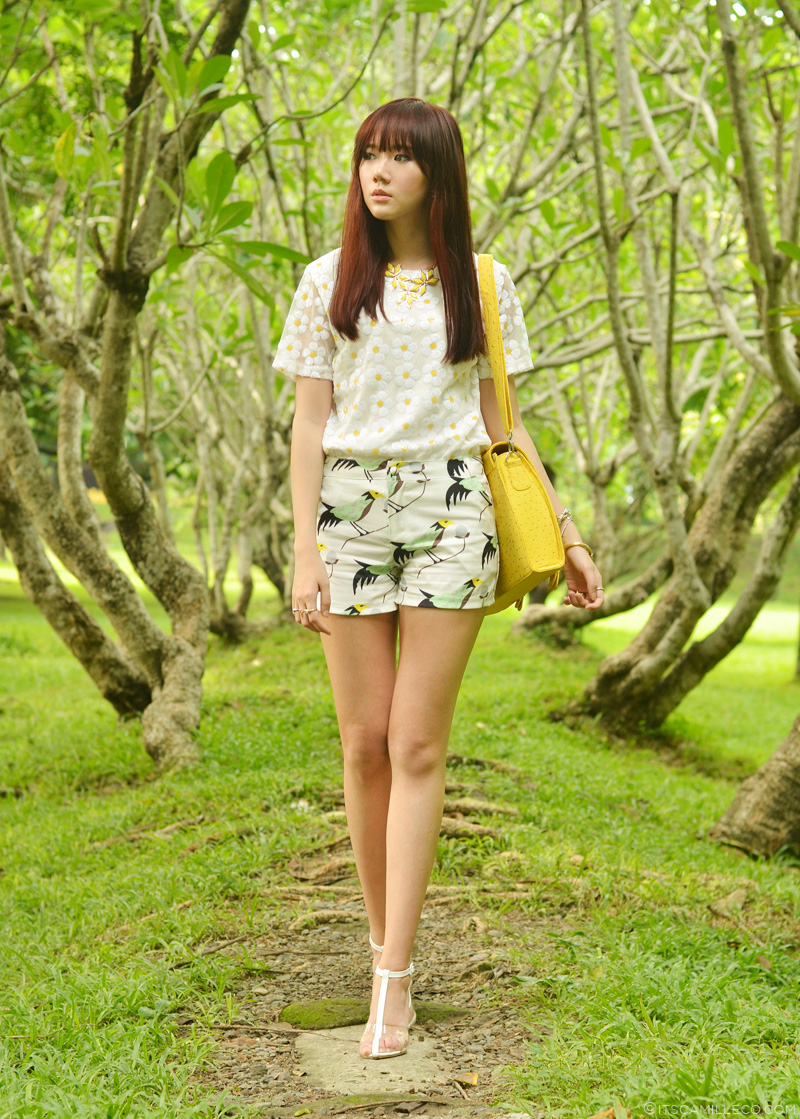 Hype this look at Lookbook.nu here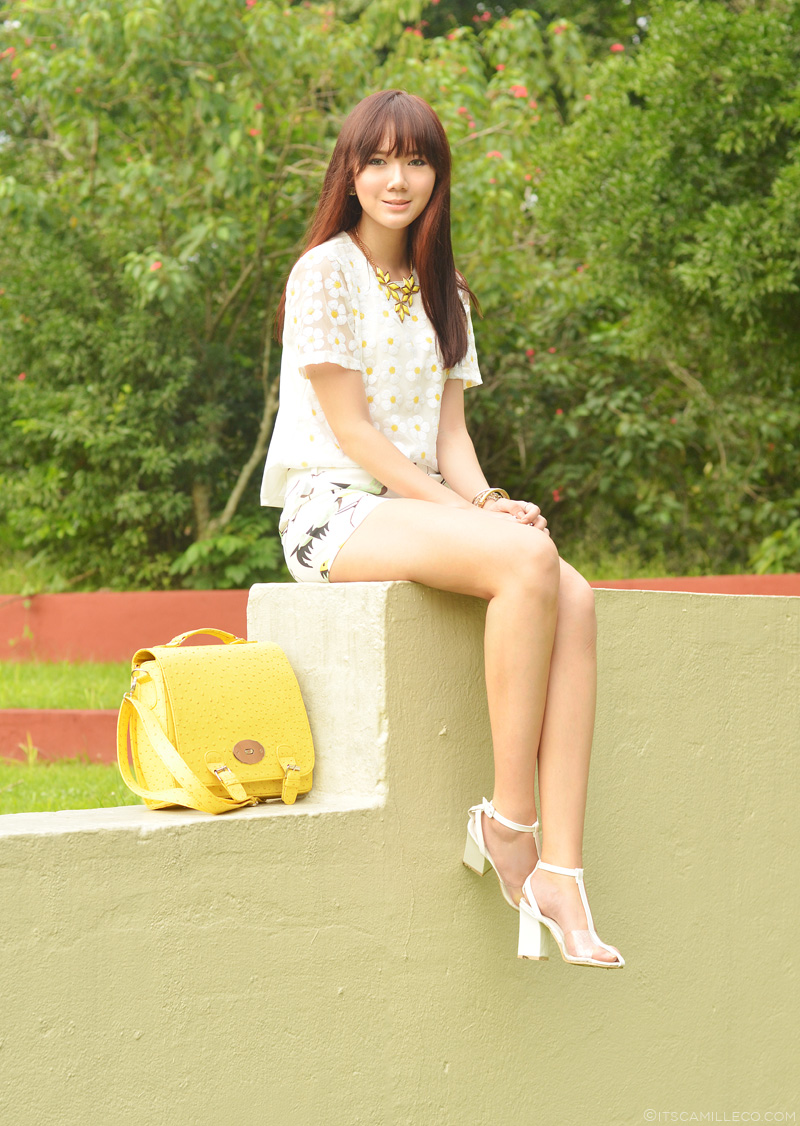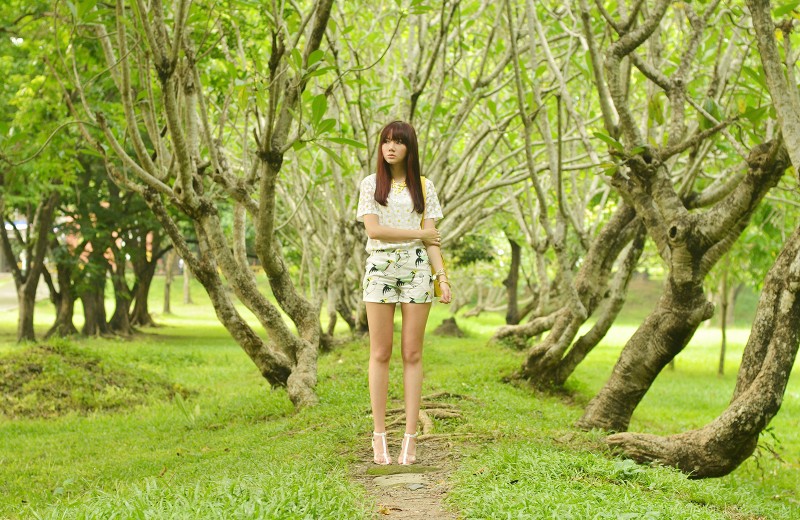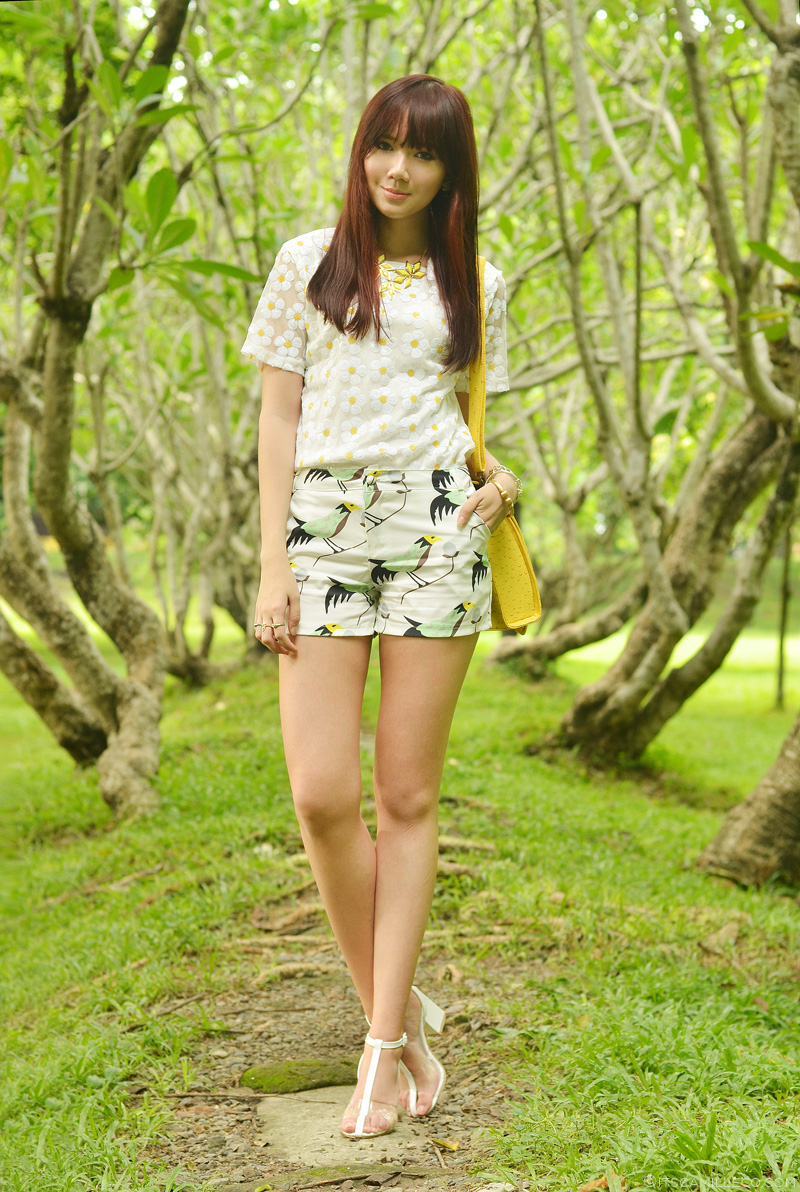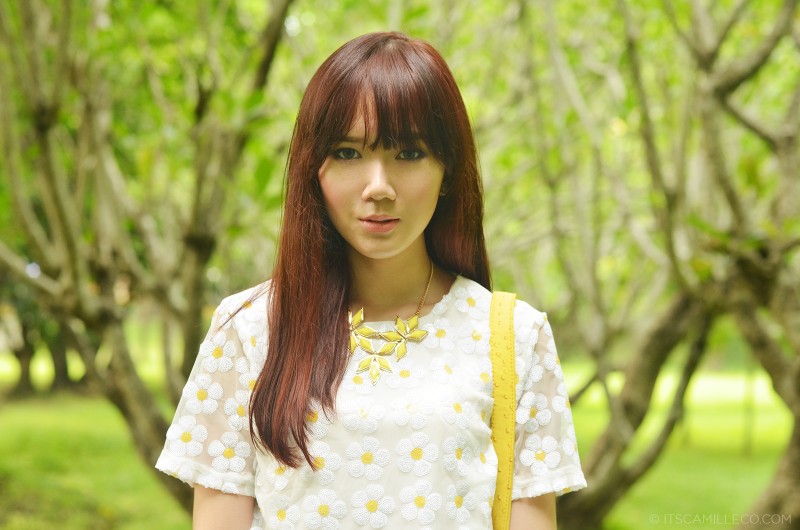 Chanel earrings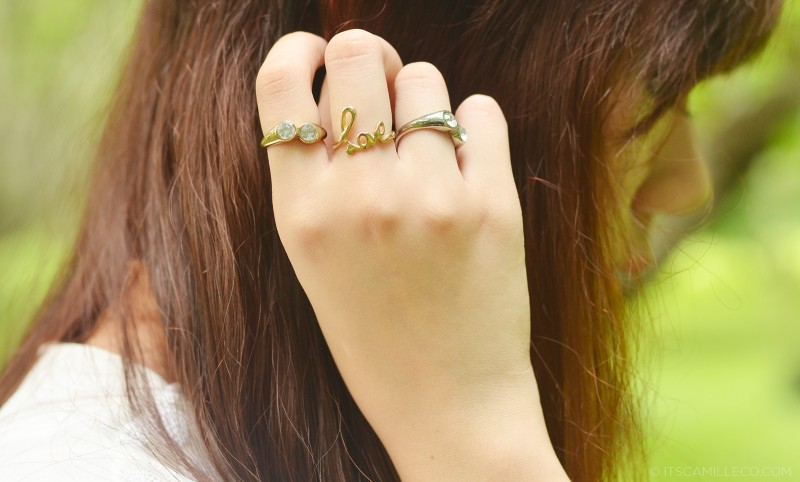 S&S love ring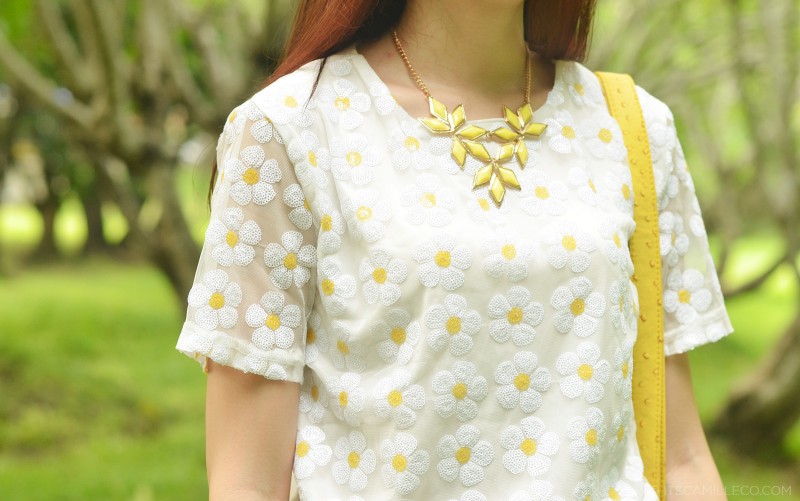 Kikay Matters yellow necklace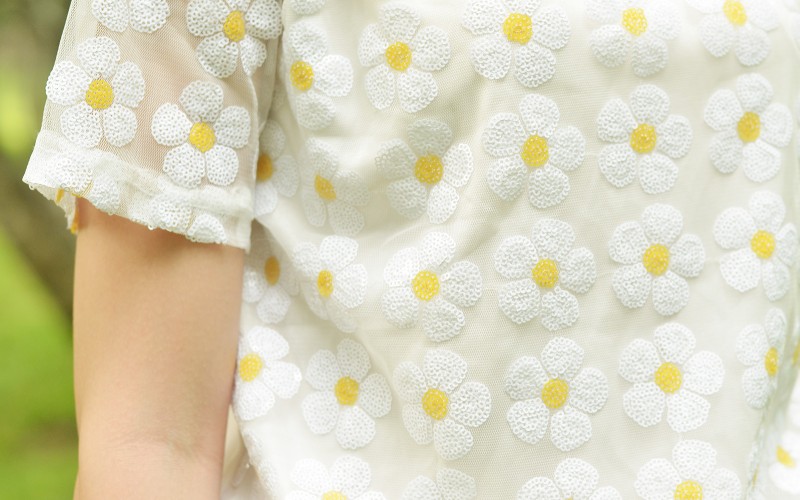 Romwe sequined top
This is how you wear sequins during the day. Adorable!!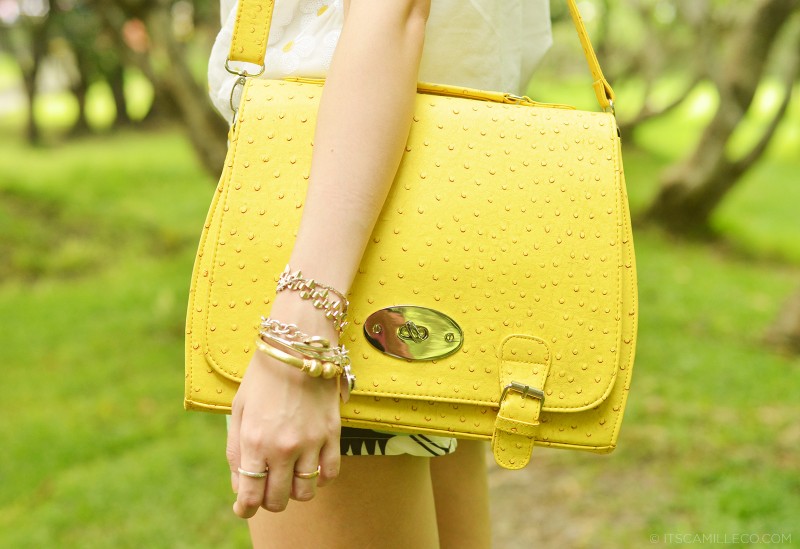 Babydoll bag
Yellow bags are always so perfect for summer outfits. FYI, this satchel is proudly Pinoy!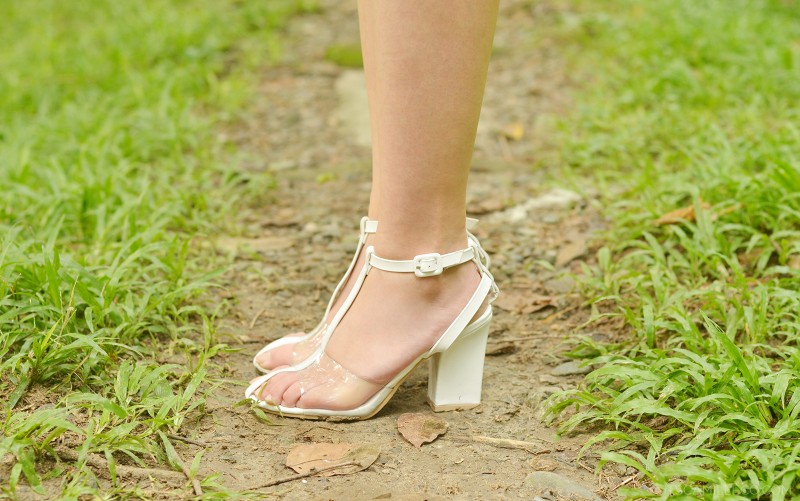 Choies Alexander Wang-inspired heels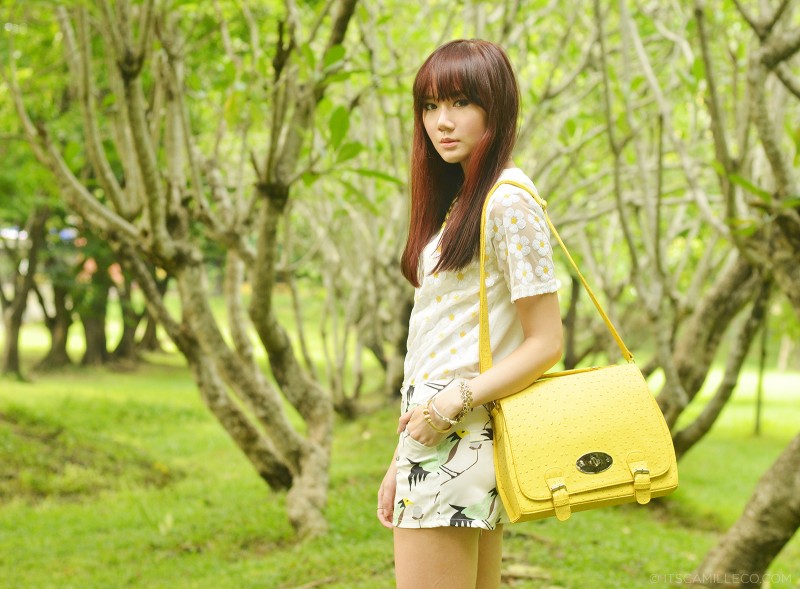 She Inside shorts