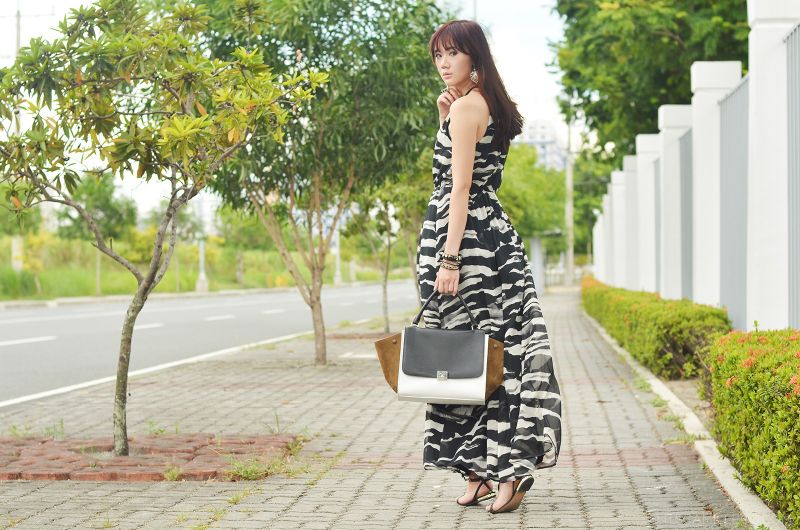 What a busy day this was! I was so preoccupied with the tasks I had to finish that I just couldn't bring myself to come up with a mix and match outfit. So what's a girl to do? Pick a nice printed maxi dress to make it seem like you actually made an effort.
If you're looking for something comfortable to wear but don't want to look like plain old Jane in PJs, a printed maxi dress is your best bet. Maxi dresses are usually in billowy skirts so you're free to move…like jagger. LOL! You know what I mean. They're just so effortlessly chic. I think it's because of the length. Anything long looks a little bit more dramatic. Make it printed and all the more!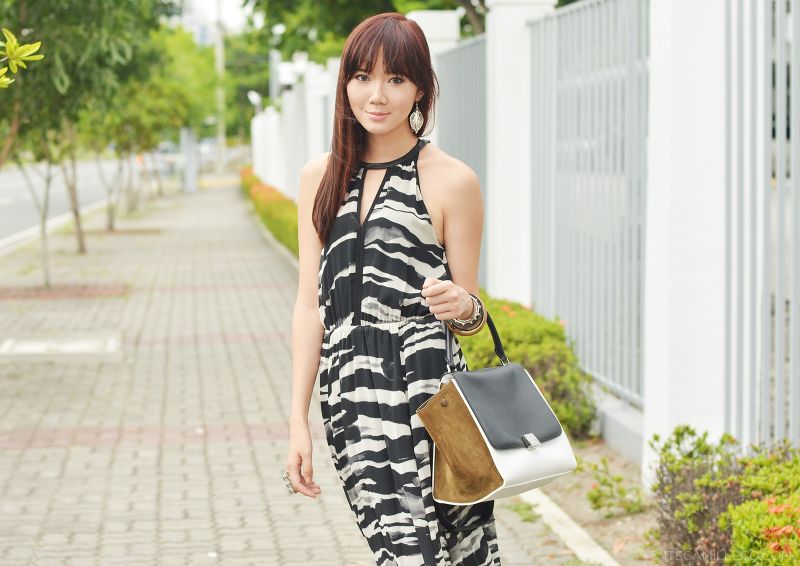 This particular maxi dress got quite a lot of nods. I can't believe I was actually hesitant to wear it out at first. It's cut a little low in front so I was worried my bra would show. Big whoop, right? Just go braless or wear stick-ons! But the thing about girls like me who aren't gifted in that area is that, as much as possible, we like wearing our bras. Bras give our babies that much needed lift and support. We need all the help we can get, people! So imagine my happiness when I found this low cut bra from Wacoal.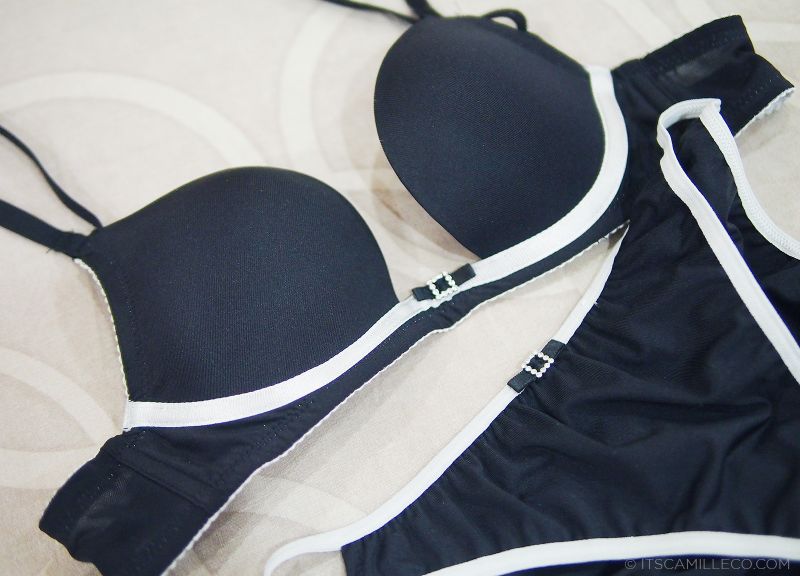 Wacoal bra and panty set
Problem, solved! There's even a cute little diamond square in the middle. How girly!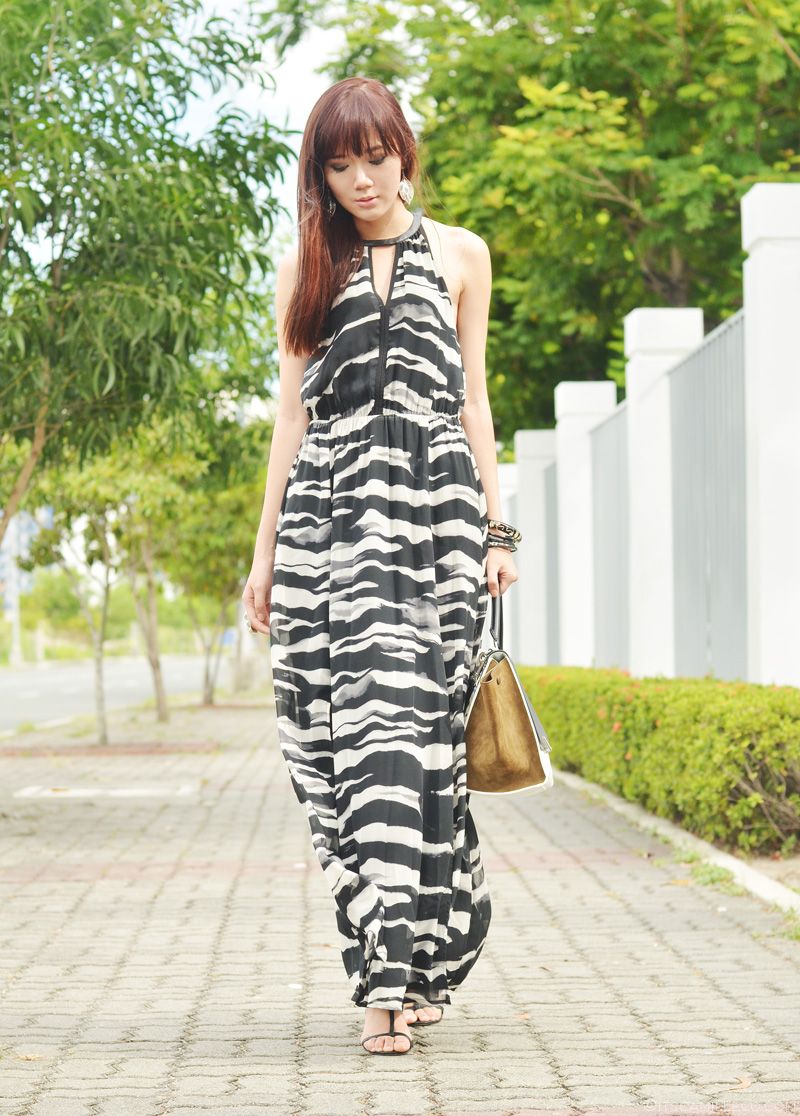 [button link="http://lookbook.nu/look/5032430-Lower" size="small" bg_color="#e5b3b9″ window="yes"]Hype this look at Lookbook.nu here[/button]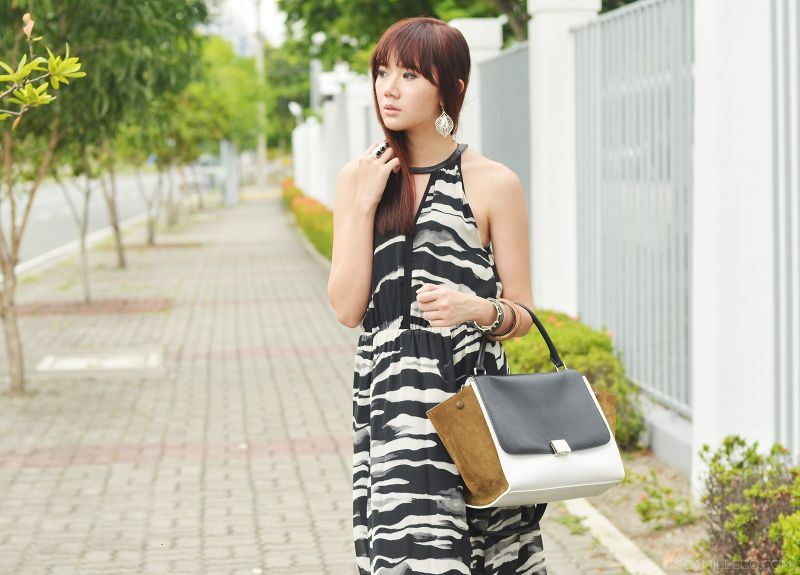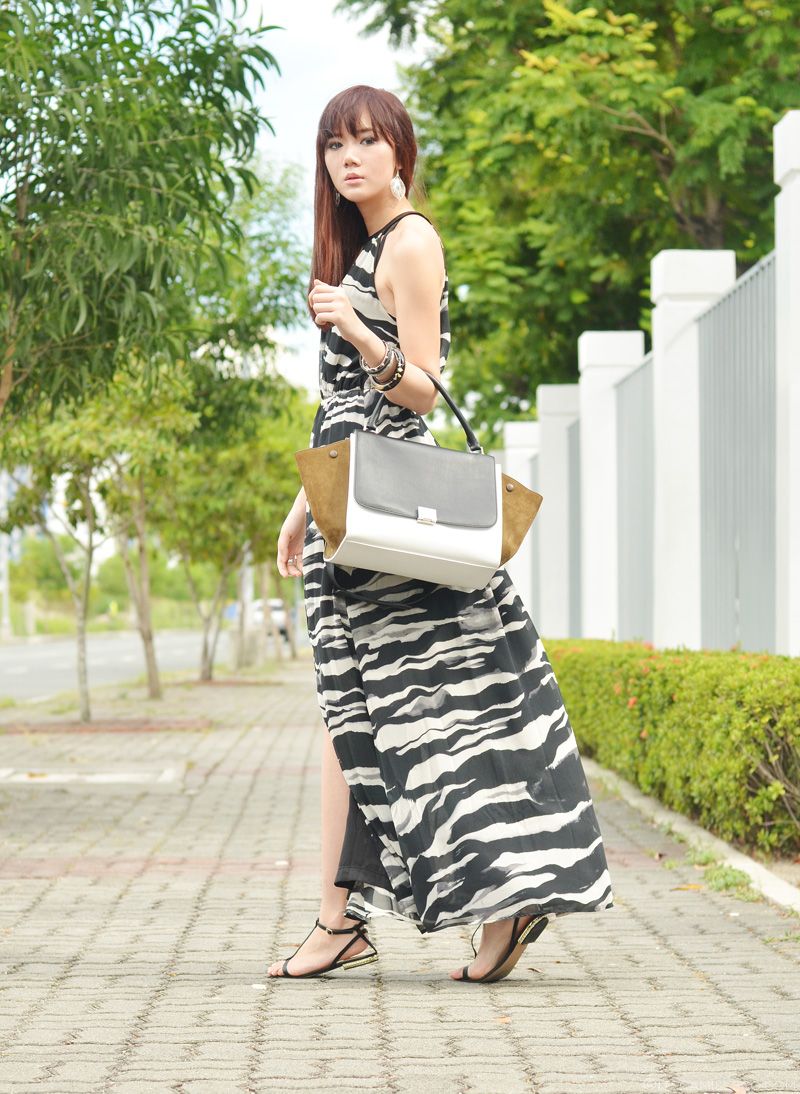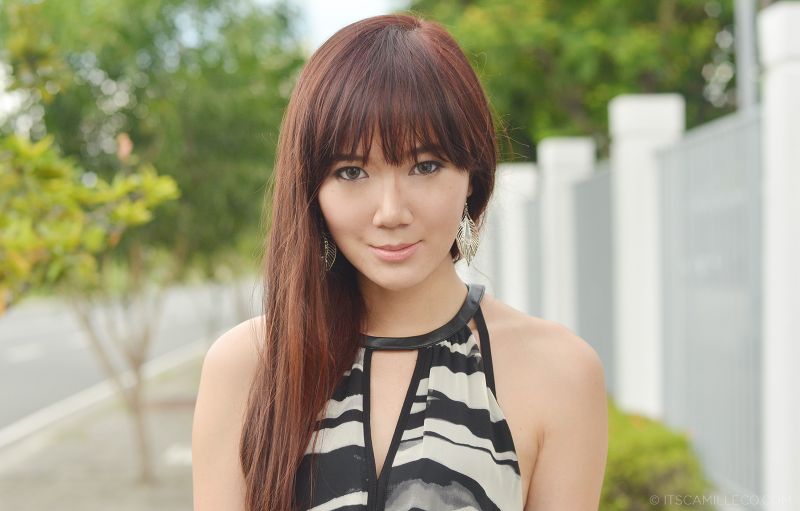 Robinsons Department Store earrings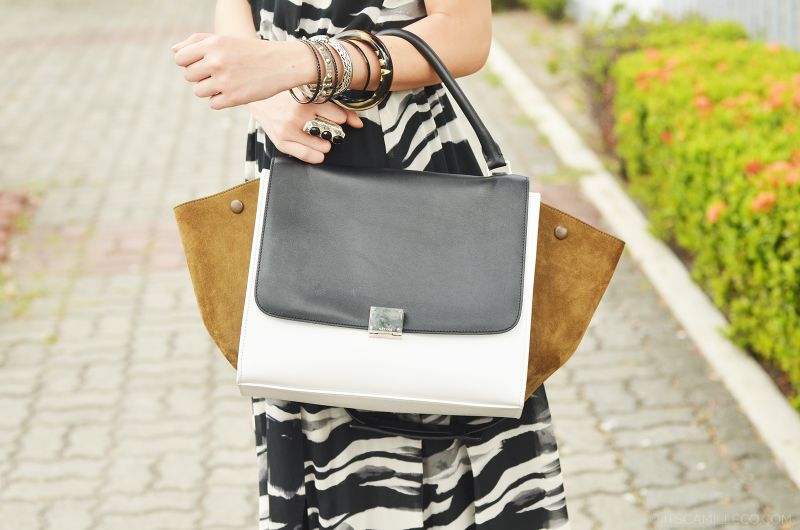 Celine bag | SM Accessories ring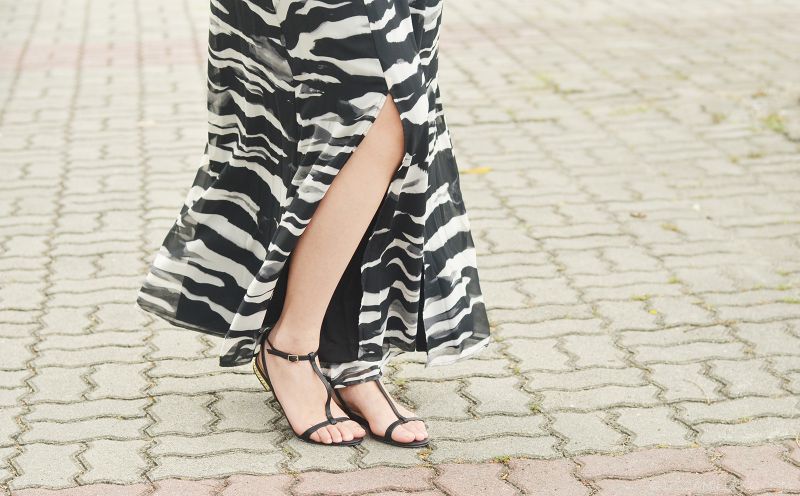 H&M dress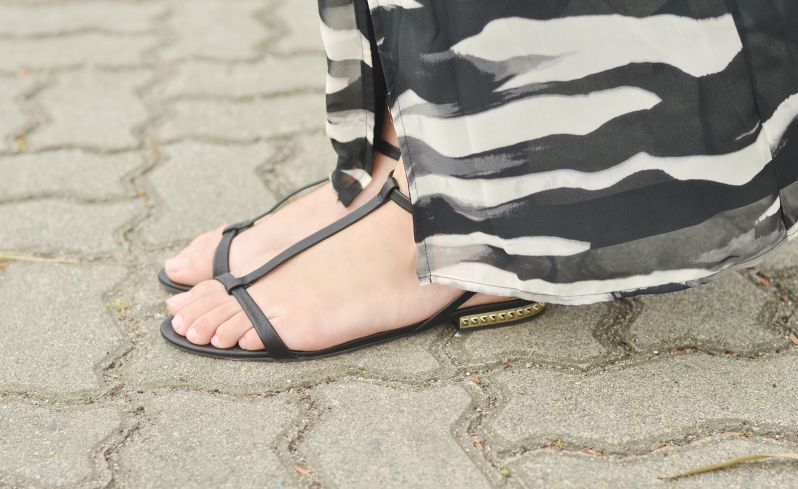 Zara sandals