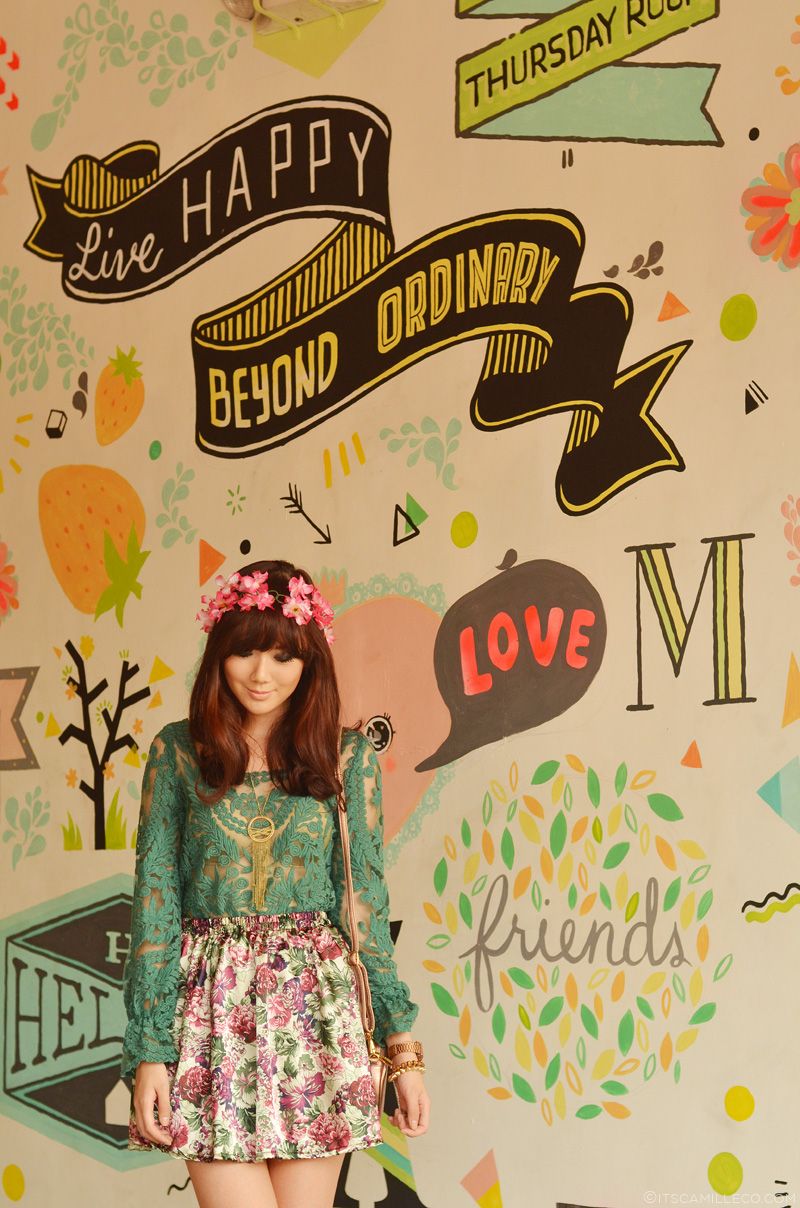 "Live happy and beyond the ordinary." says the wall behind me. If you had a bad day and you're feeling a little down, I hope this photo turns your mood around and sends you nothing but good vibes. It's just full of positivity, isn't it?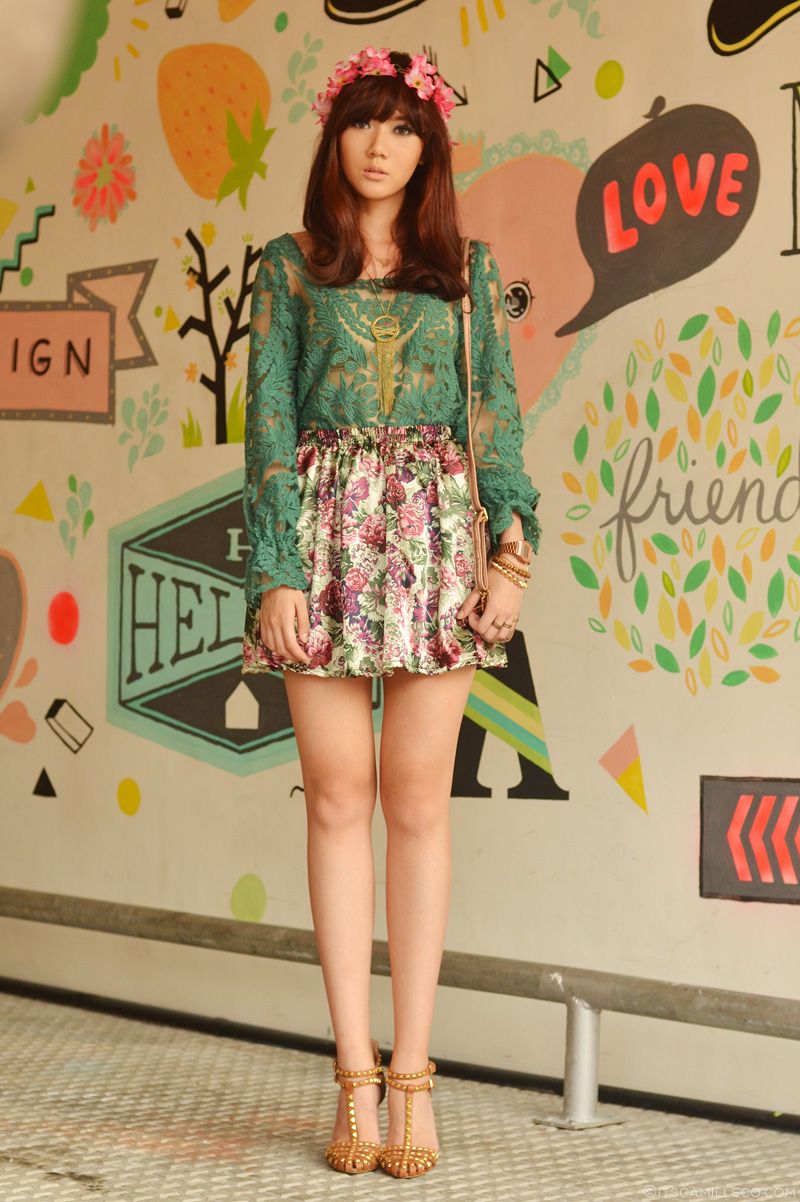 These photos were actually taken a long long time ago right after my shoot for this month's issue of Metro Magazine, which explains why I'm in pretty hair and makeup. (Btw, please do grab a copy of Metro! I'm featured inside. I haven't been blogging about my features lately but when I find the time, I promise I'll try to scan all of them or at least the ones I remember and managed to get a copy of, and blog about them here.) Anyway, as I was saying, the shoot took place at Heima's new branch along Brixton. This is the wall right outside of the store. Leave it up to Heima to create the cutest wall ever. And what do you know, it matches my outfit of the day! Hooray!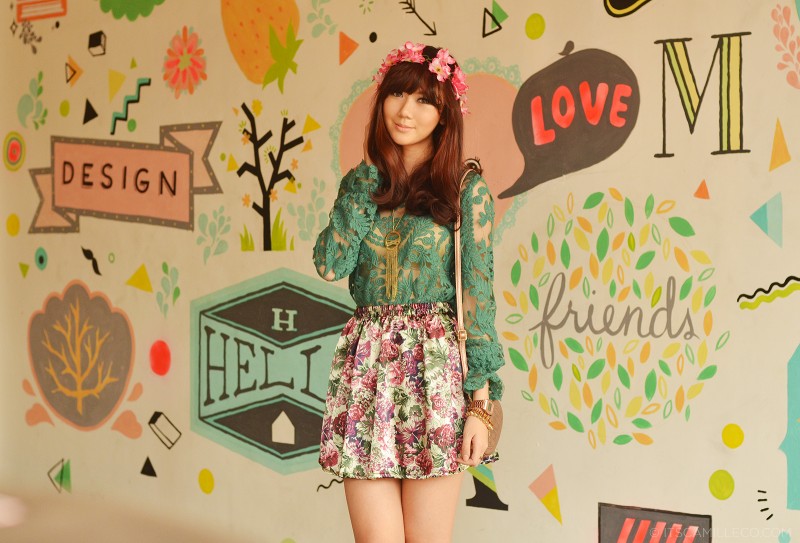 I felt like a fairy ready to sprinkle pixie dust to make everyone's dreams and wishes come true. Positivity all the way!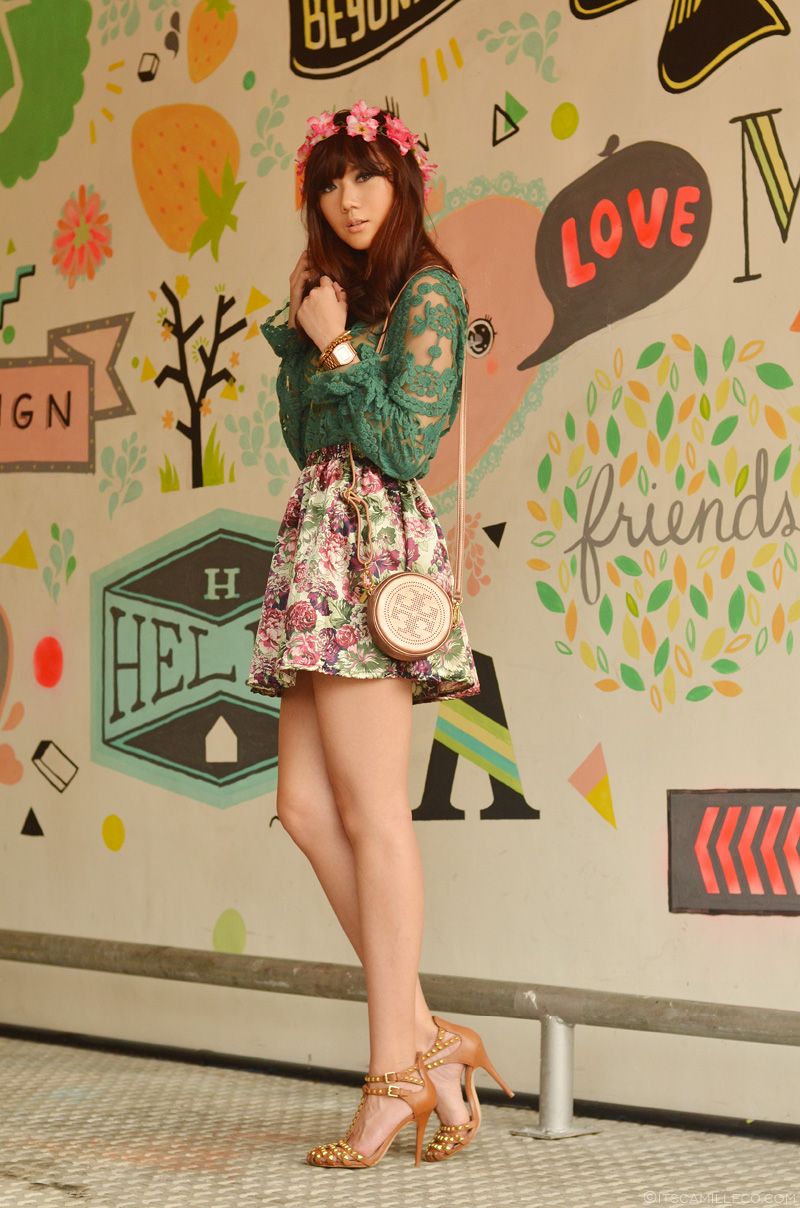 [button link="http://lookbook.nu/look/5029292-Oasap-Lace-Top-Love-Skirt-Flower-Crown-Sprinkle-A-Little-Pixi" size="small" bg_color="#e5b3b9″ window="yes"]Hype this look at Lookbook.nu here[/button]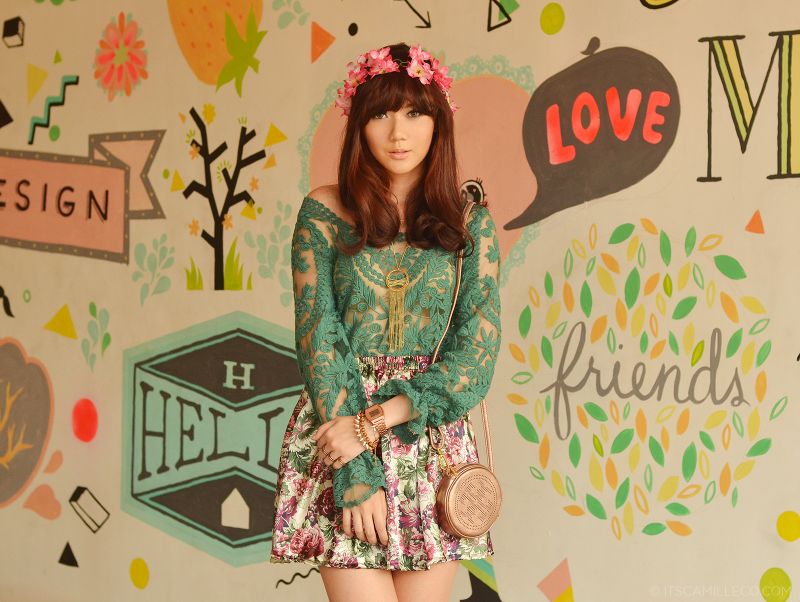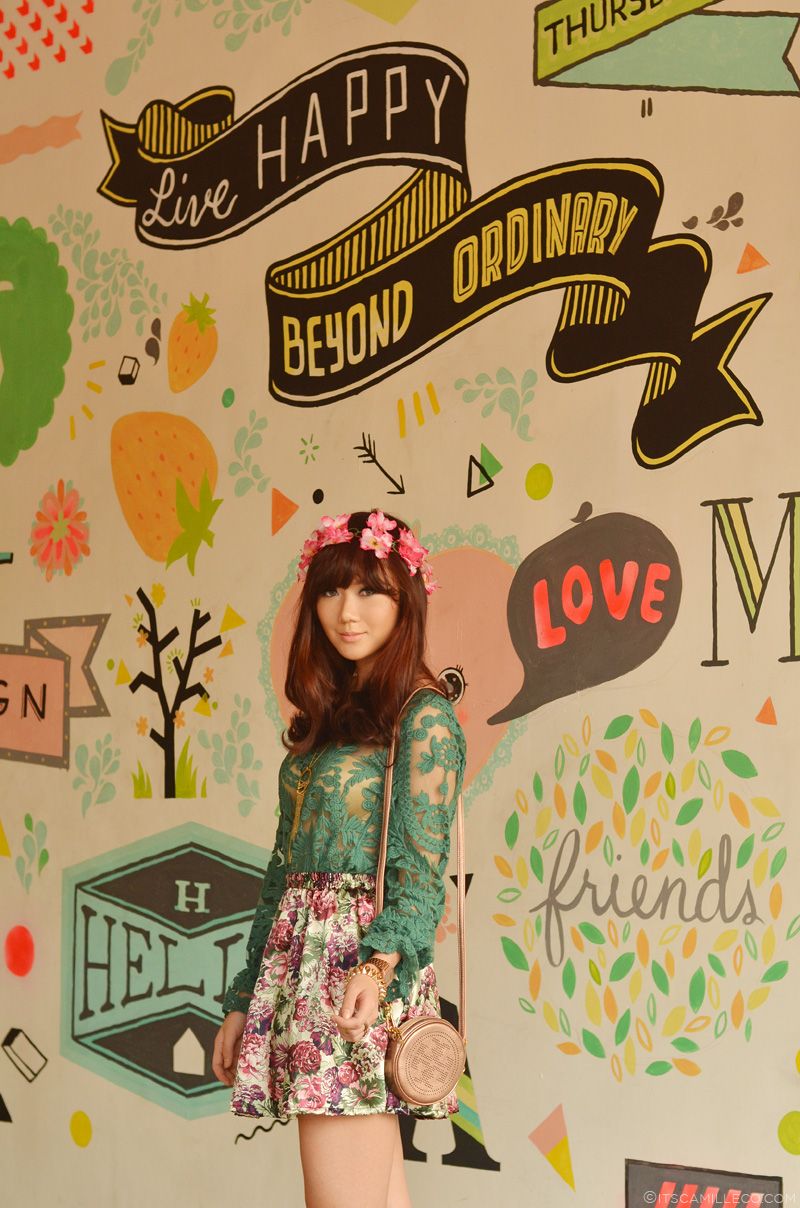 Oasap lace top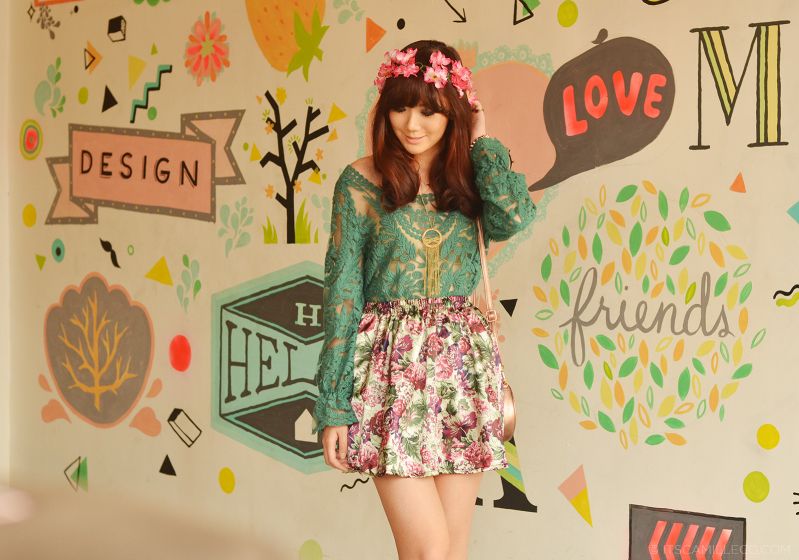 Love Eyecandy skirt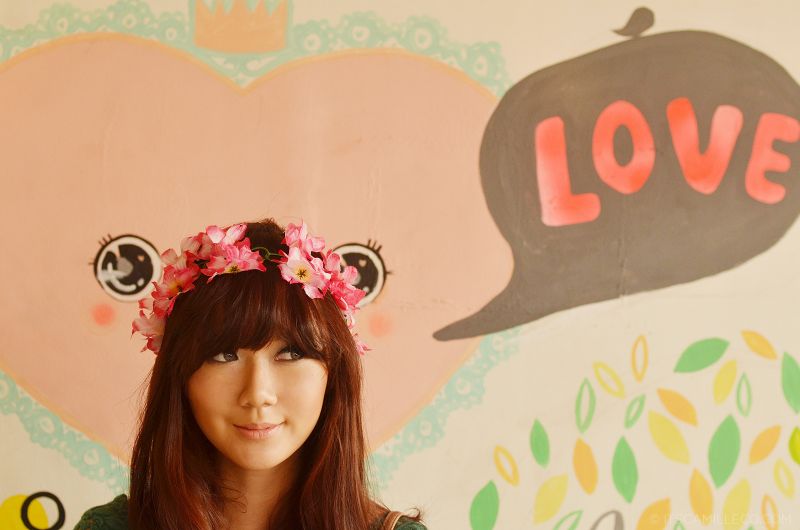 Love Eyecandy flower crown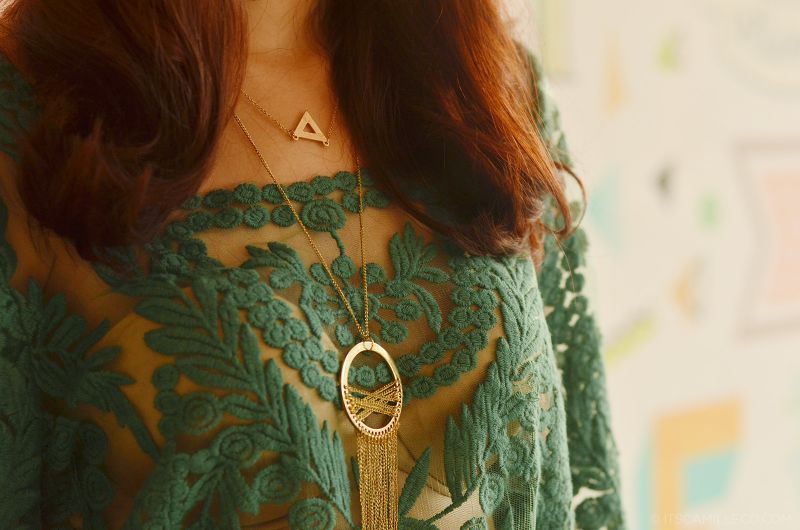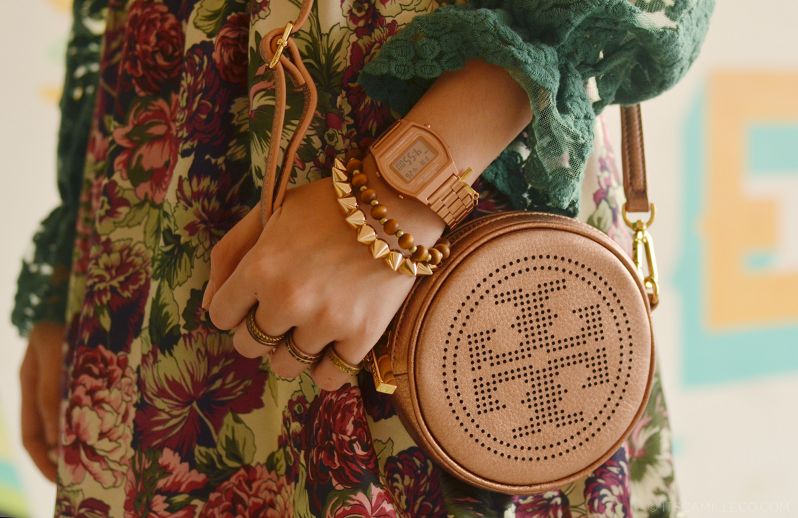 Watch Factory Casio watch in rose gold | Tory Burch bag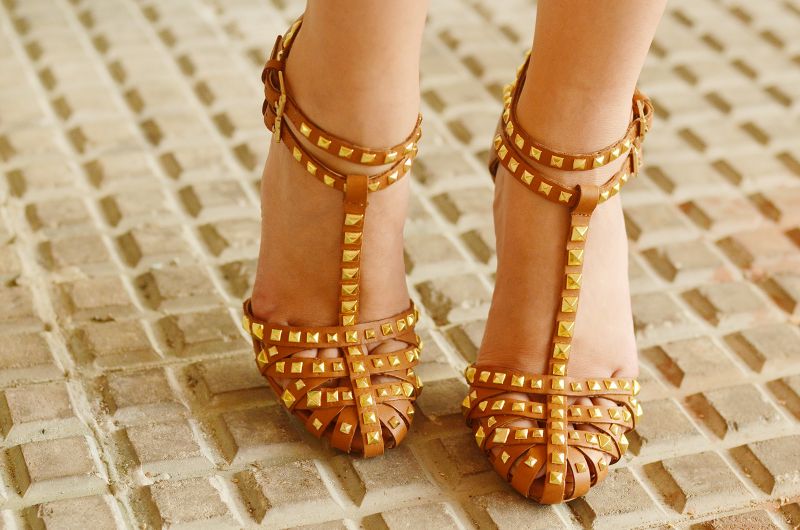 Zara heels