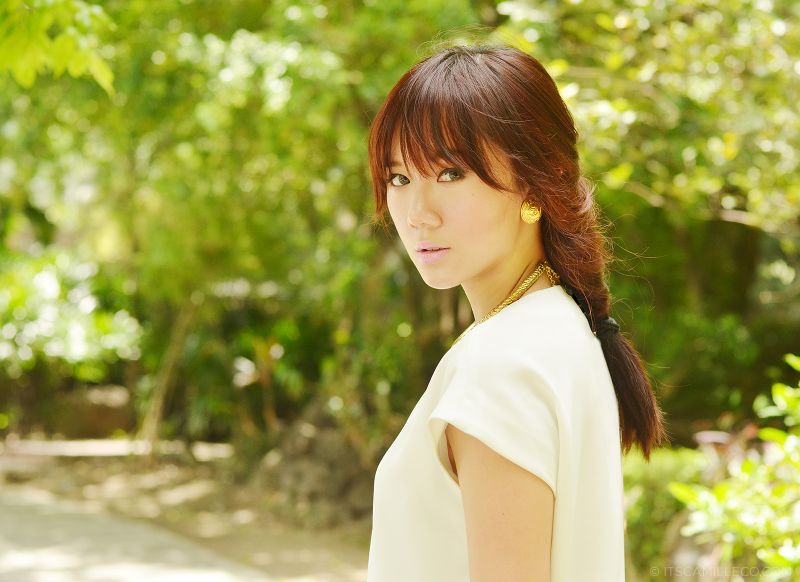 Ever since I was a kid, I'd watch my mom get ready before she heads out. I'd watch her sit on her makeup chair and get all dolled up. I'd wait for her as she chooses what outfit to wear and which shoes and accessories to match. I was always so intrigued and fascinated with the whole process. Then, once she heads out the door, I'd lock myself inside her bedroom and try on her all her clothes, just like how she does it. I'd get her gowns and sashay around her room even if they're too big for me. LOL! I remember I'd even wear her belts as necklaces because they're too loose. They were my favorite things in her closet. Needless to say, my mom is to blame for my early passion for fashion and she was the first person to notice this. At such a young age, my mom would already ask me for my opinion whenever she'd go shopping for her clothes. I'd go around the store and choose things for her like how a personal shopper would. Gosh, this kid. I enjoyed it though. I loved dressing my mom up. I know her style like the back of my hand!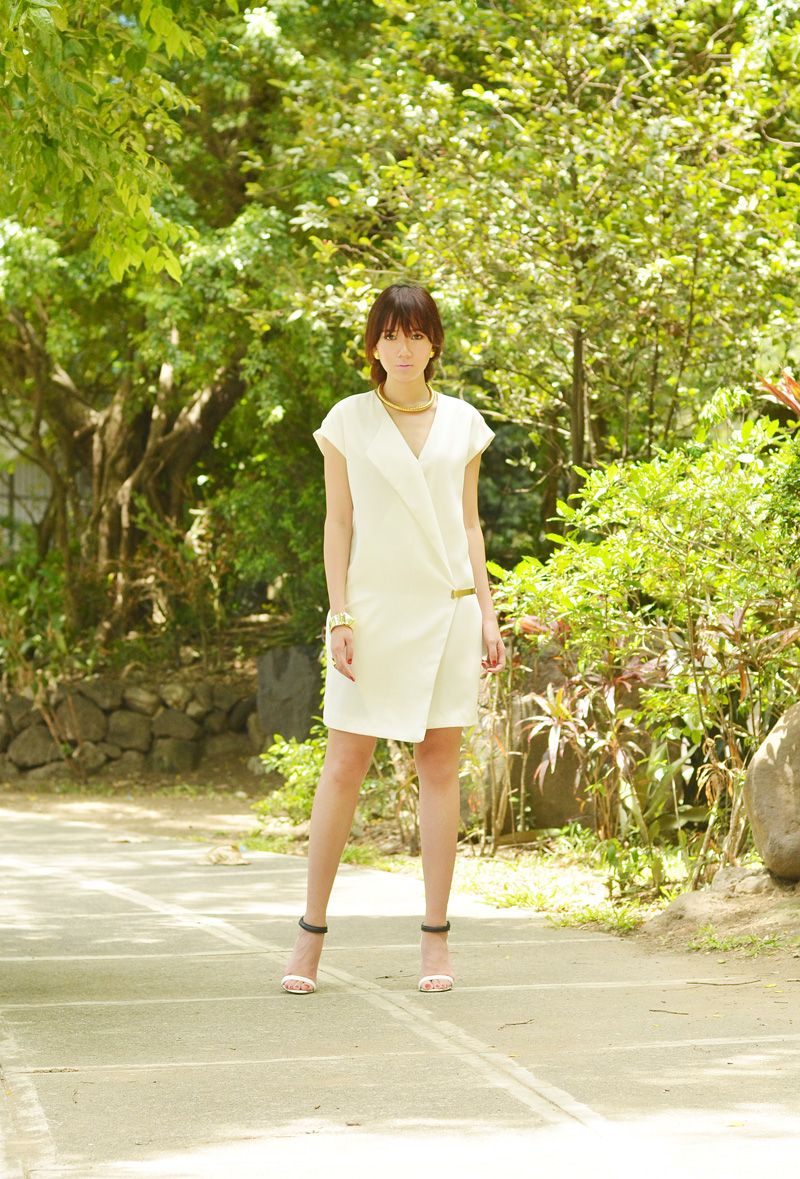 If I were to dress like my mom, I'd probably wear something like this. It's not so different from my personal style. She did, after all, lay the foundations of it. She taught me all the basics. You see, my mom–she's a classy lady all throughout. She likes clothes that look sophisticated and feminine. Nothing too fancy, just clean and classic cuts.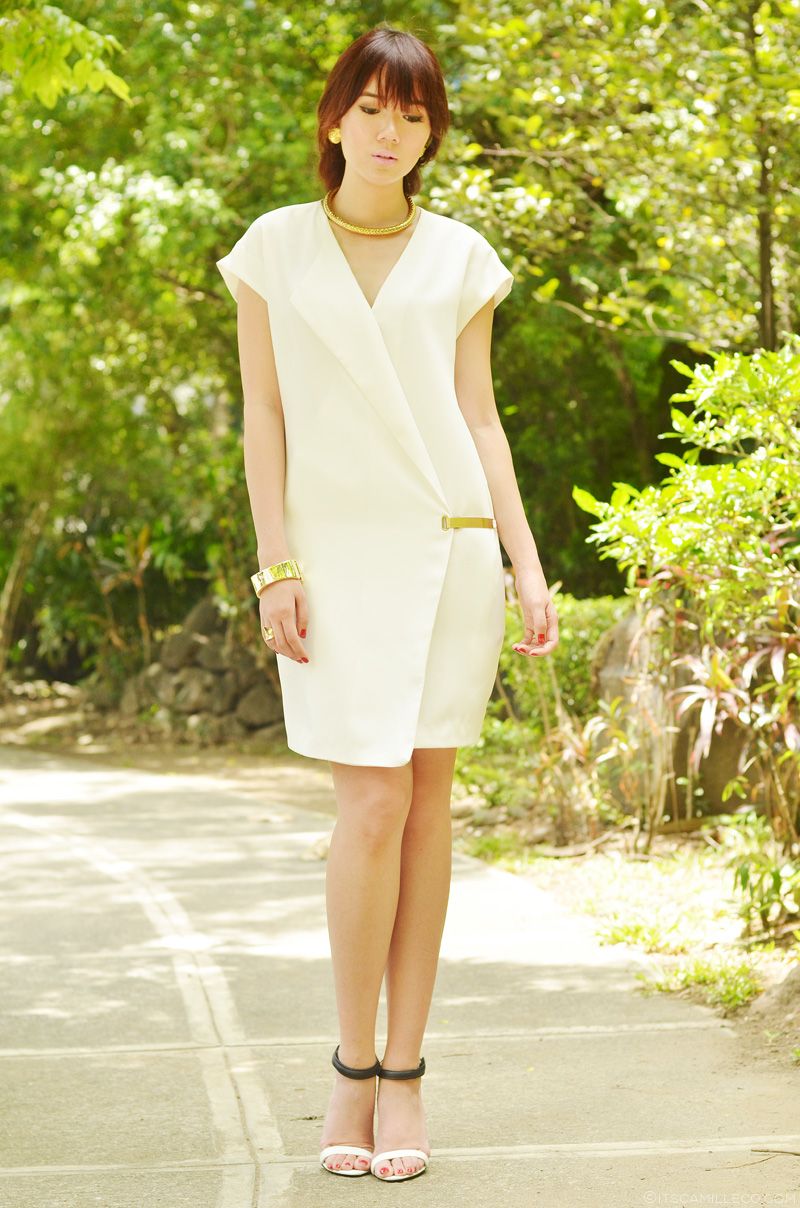 She always tells me to appreciate the little details. Your outfit doesn't have to be loud to be noticeable. Take this dress for example. It's a plain shift dress with a little gold hardware on the side. It doesn't get any simpler than this. But look at it. It's beautiful! It's understated but beautiful.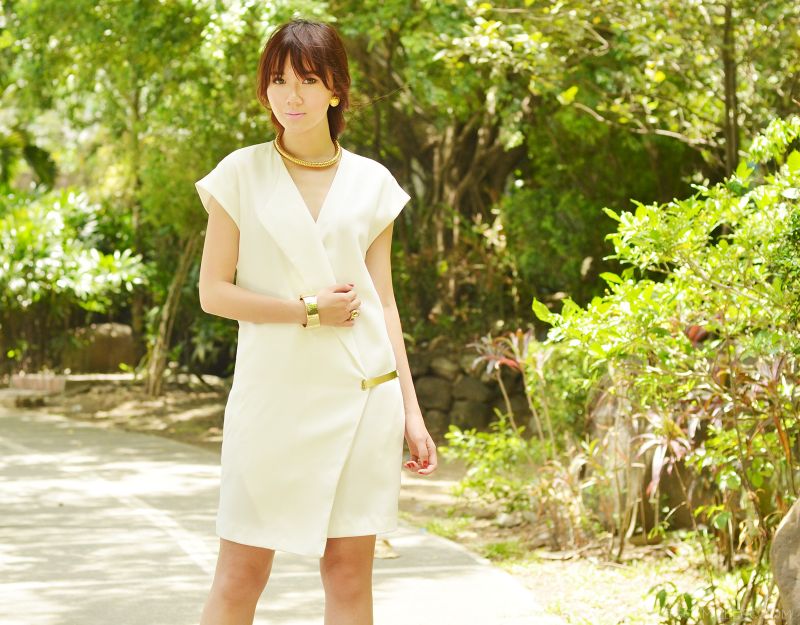 I actually steal a lot of clothes like this from her. As I grow older, I appreciate the beauty of simplicity more and more. This is definitely something mom can pass down to me. Hello Mom, you won't see this back in your closet. Kthanksbye! -your personal 3s (stylist, shopper and stealer) Har, har!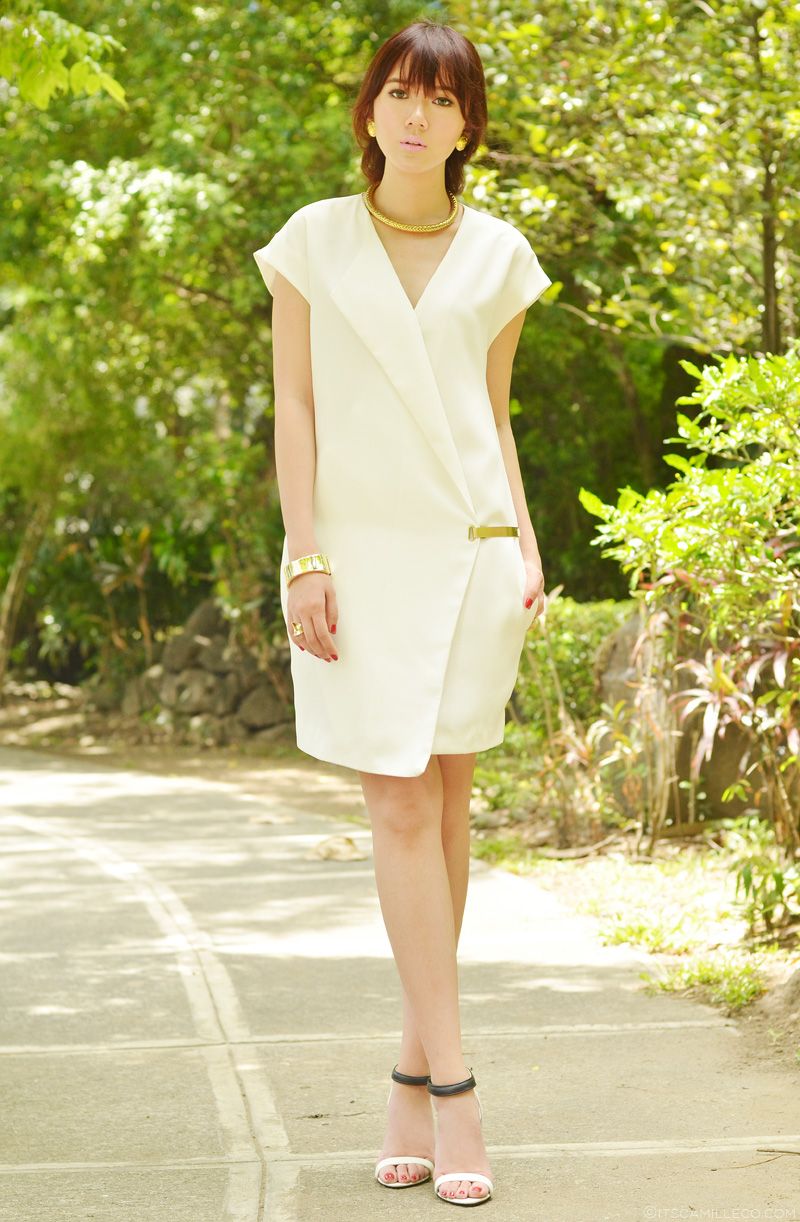 [button link="http://lookbook.nu/look/5025222-Mango-Dress-Mommy-Once-Told-Me" size="small" bg_color="#e5b3b9″ window="yes"]Hype this look at Lookbook.nu here[/button]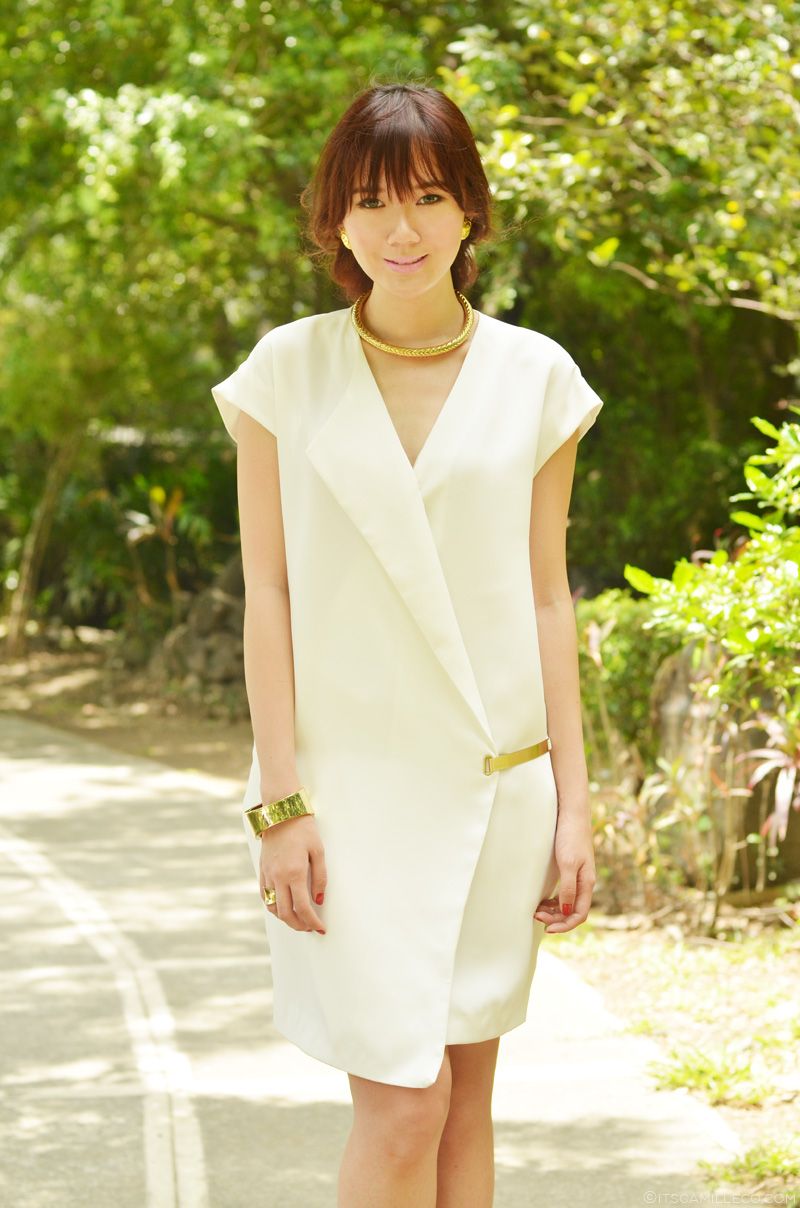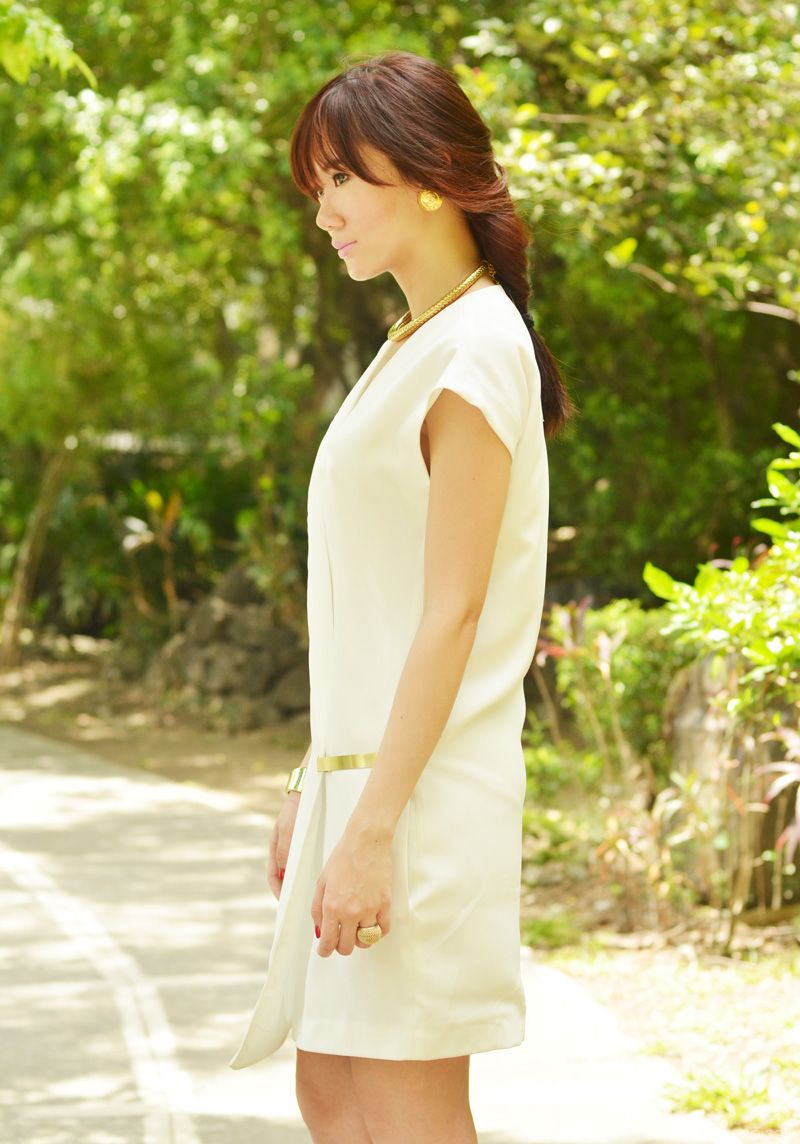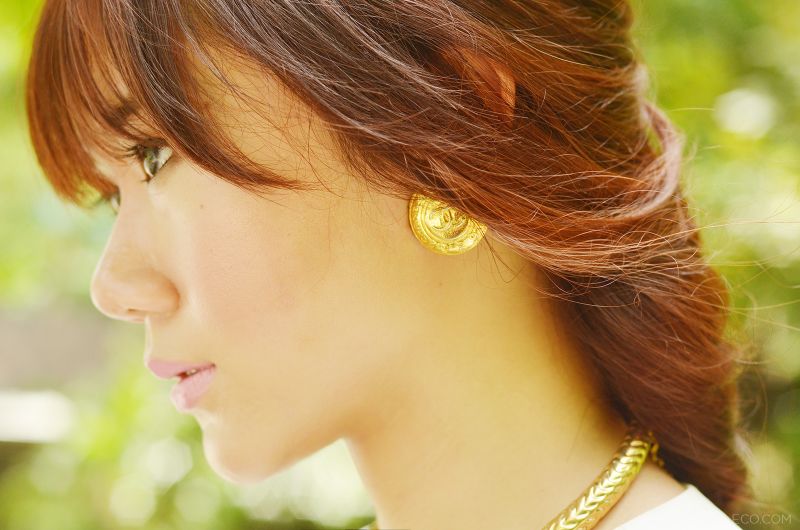 Chanel vintage earrings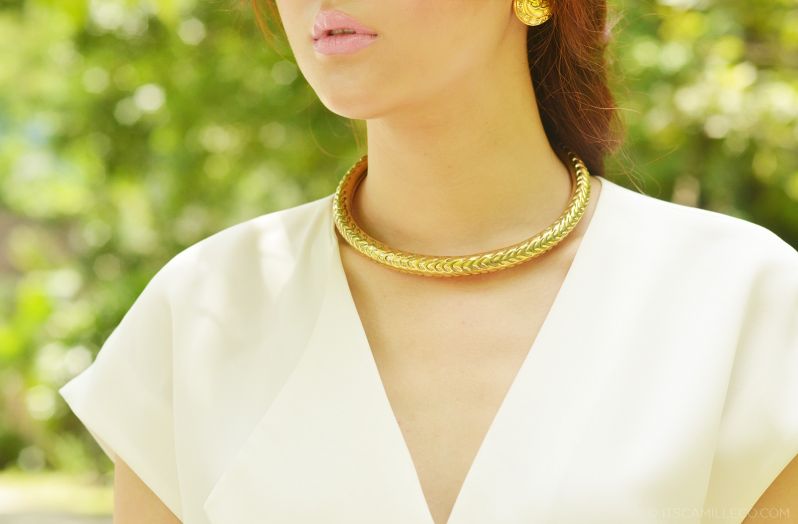 Mango necklace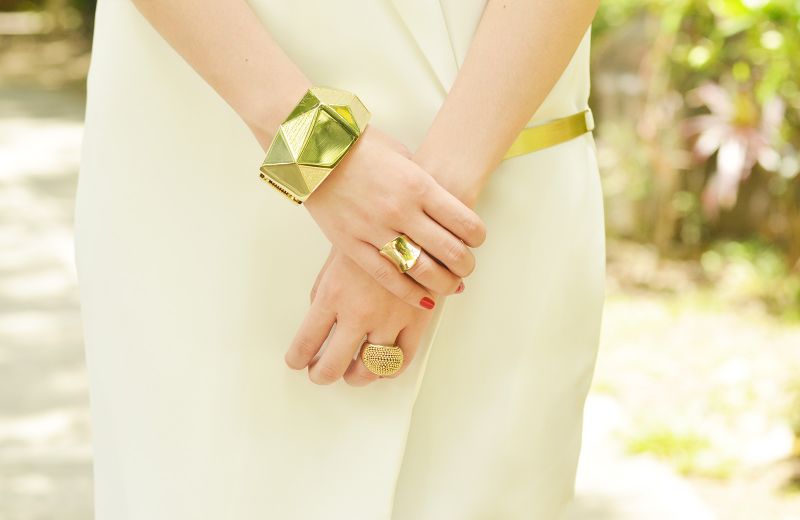 Mango rings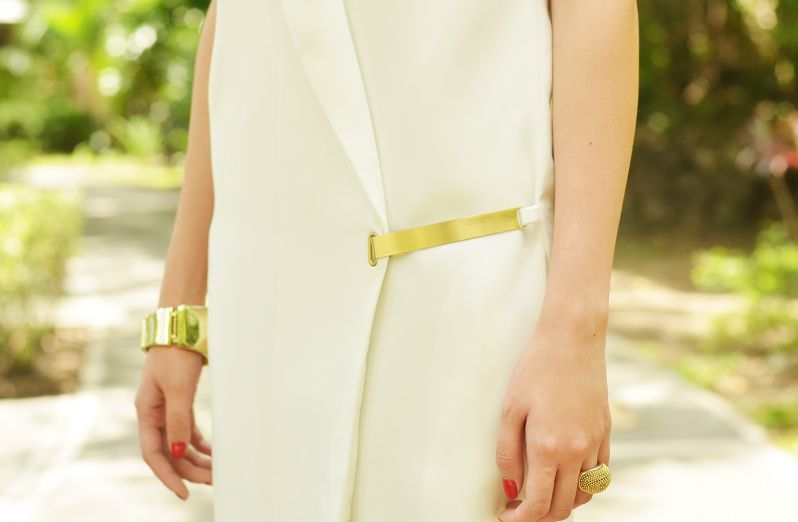 Mango dress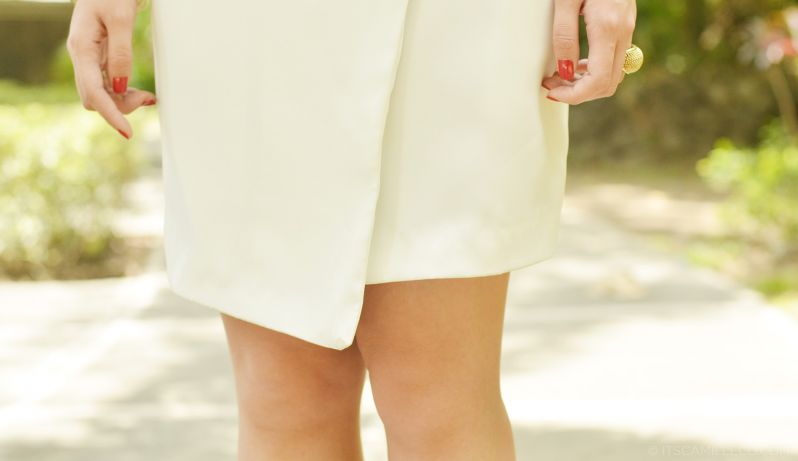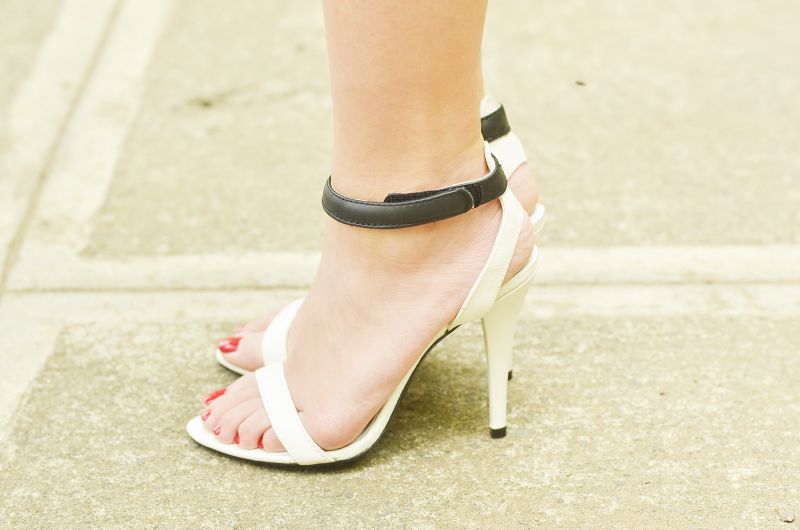 Mango heels