Guess who took my photo here? Surprise surprise! It was none other than our family driver! He's got potential, doesn't he? Haha! Sigh, things I do for blogging. Photo was taken right after a shoot I modeled at last Thursday (To those curious, it'll probably come out this week). I was too shy to ask anyone else so I asked our trusty driver. After all, he's been with the family even before I was born so better him than a stranger. :) Usually though, whenever I have my photos taken for blog purposes, I ask him to turn around or go away. I get too conscious and shy whenever other people watch me as I pose (except for legit shoots), but that day, I had no choice! Better suck it up or no photo for ze blog. (Sayang ang hair and make-up!)
On to the look, too bad you canâ't really see the fabric detail on my top. It has little embossed dots on it, very oldies vibe.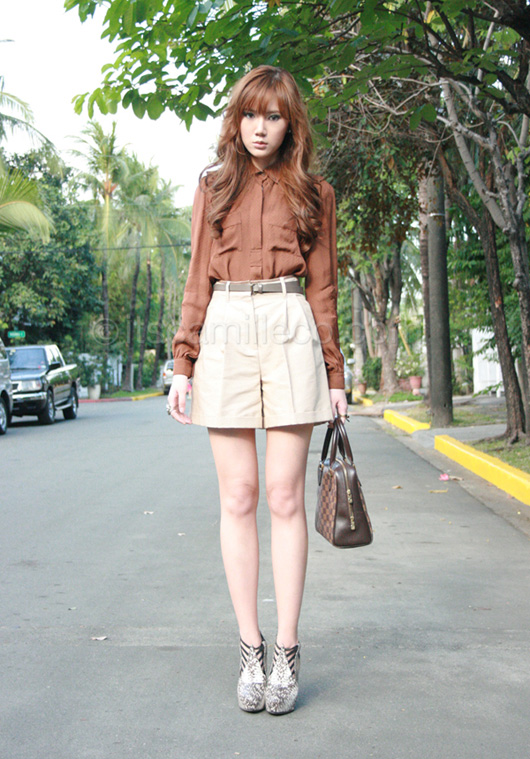 Mango top | Mango shorts | Louis Vuitton bag | Brian Atwood shoes
Hype this look on Lookbook.nu here.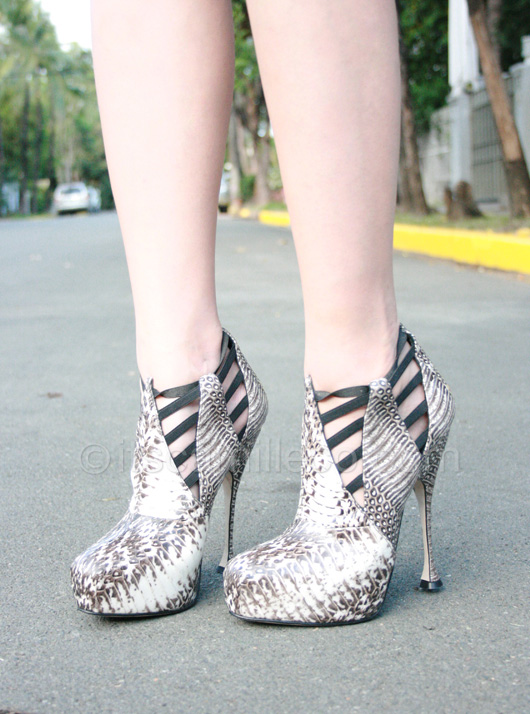 I just noticed while browsing through the photos that the sides of my shoes weren't in place (see photos above). One side of both shoes got twisted and folded inwards. I have no idea how I didn't feel that. Looking at the photos now is making me so OC and want to reshoot them. Too late now. Oh welllllllll.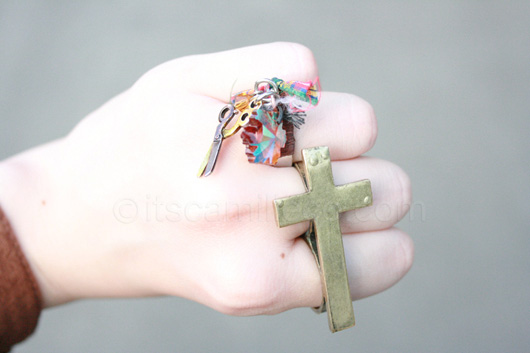 From Greece scissor ring | Gold Dot ring
Isn't the scissor ring unique? I got it in one of the quaint shops in Athens, Greece a few years back. Quaint shops are always the best! I always make sure to visit these shops whenever I travel because there's just so much character and culture there. They always carry the uniquest finds. I actually have the necklace version of the scissor ring too. It's been such a long time since I last wore them. Just looking at this photo brings back so many fond memories of my college junior term abroad. Anyway, enough reminiscing!
After the shoot, I went to the Forever 21 SM Makati branch VIP launch. As expected, the turnout was insane! It was great to see so many familiar faces. Too bad I couldn't stay long because my feet were killing me.
Let me just show you some of the things I bought: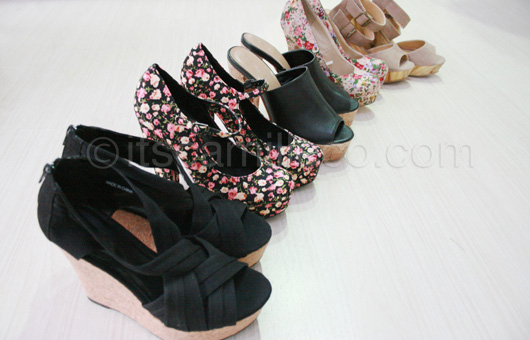 Hindi ako masyadong mahilig sa shoes.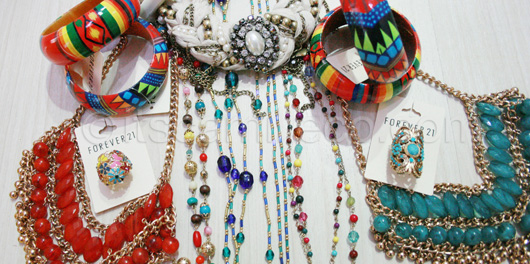 Even in accessories, I can't get enough of color, which is also why I love summer! Colors everywhere!
That's it! Til my next post. :)