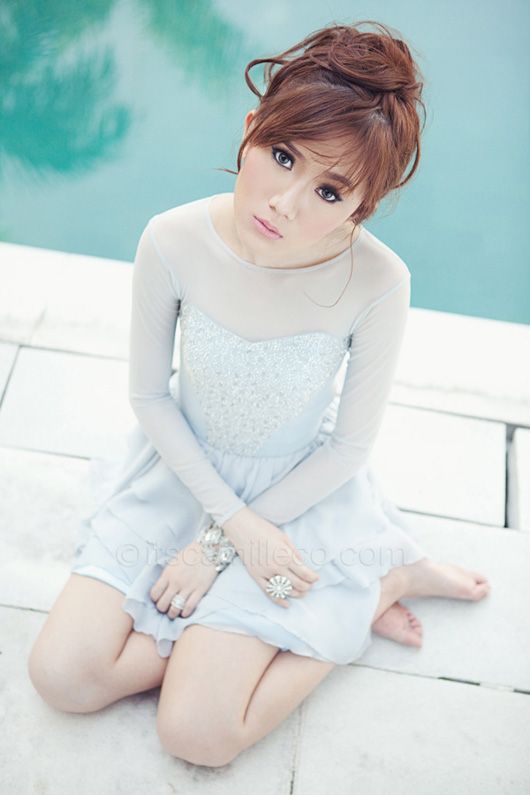 Dress by me (1 piece only, to order at Coexist) | Aldo rings | Forever 21 bracelet
Hype this look on Lookbook.nu here.
I feel like such a newbie with this blogging thing. There are so many links, ads, Tumblr terms and actions I don't understand yet. (Insert confused face here, much like the photo above.) Until today, I've always been hesitant whenever someone labeled me as a blogger. I never really considered myself as one because I've never had a legit, full-blown blog. I remember Bianca, Chalk Magazine's fashion ed, asking me a while back what profession to put under my name, if they should include blogger. I said "no, nagfee-feeling blogger lang ako haha!" I've been meaning to try out blogging for some time now, but I always end up chickening out. Every time I get to hang out with legit bloggers, I watch them in awe as to how disciplined and patient they are with building their blogs. I've always thought to myself that I can never ever have the same dedication as them. But look at me now, I finally gave in. I think spending time with bloggers and their "blogging spirit" rubbed off on me.
So here's to my first ever blog entry! I've already started planning what to post. Aside from the usual outfit posts, I'll also post a few styling tips here and there, sneak peeks on what I'm up to, my random adventures and many more. I hope you find my blog enjoyable and interesting. :) If you have any suggestions on what you want me to post, feel free to do so! :)
(Photo by Mylene Chung)